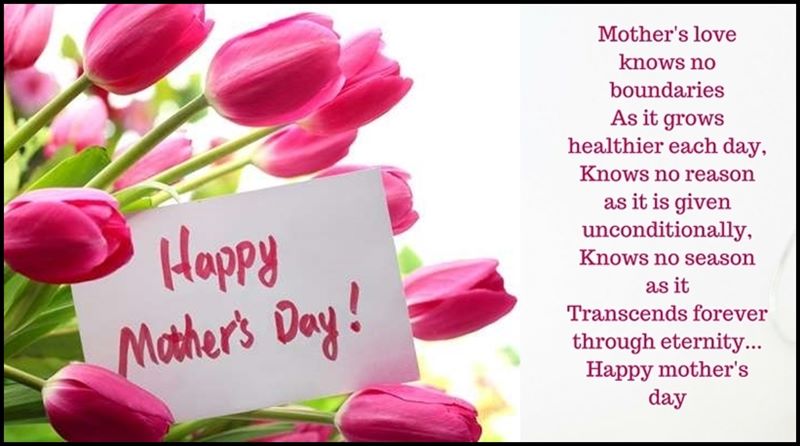 Honoring All Wonderful Moms

"Happy Mother's Day"

T.A.C. Management, Staffs, Children wish to thank all Mothers who have touched our lives in so many ways. Thank you, for the love you have shown and the care you have given.

We thank you for the qualities of being mothers – patience, kindness, concern and understanding. And for the hard work you do, guiding your children in their assignments each day.

We are truly grateful to all of your kind gestures and it's our pleasure to share our commitment for your children to be happy and successful with you!

We wish all mothers and grandmothers too " Healthy, Happy and always Loving not just on Mother's Day but everyday! "

We want you to know, how much we adore and appreciate all Mothers. May your Mother's Day be filled with warm and joyful memories all the time!.

Sincerely with Love: Mrs. Law & Family
Thank You




Successful Home-School Partnerships

Dear Parents & Families, May 2020

Successful partnerships is the shared responsibility toward our common goal; to facilitate the best educational experiences possible for children, encourage independence, praise for hard work and efforts. We appreciate parents involvement in education, partnering with teachers to provide children with invaluable HBL skills and experiences.

In addition to academic excellence in language literacy, numeracy skills, emphasis is on character, 21st century competencies, life –skills etc. Character Building inculcate strong values in our children to care for others, respect, integrity, responsibility, obedient, especially resilience. Resilient children are adaptable, independent, capable of coping with stress, working through challenges, learn from the mistake they make.

21st Century Competencies- In the ever-growing technology, much of the focus in education has taken a shift toward STEM/ STEAM project -based learning initiatives. The demand of the 21st century - digital literacy, critical thinking, problem solving, creativity and collaborative skills.

Life skills - valuable lessons children learn through everyday experiences that enable them to effectively handle issues in daily life. The MCO has made people realize the necessity of preparing children to be self-reliant and not always be dependent on parents alone.



Partnering with Parents (Home Support)


Dear Parents & Families, March 2020


Let's be strong and stay calm, we can all overcome this difficult time together. When adversity strikes, we all have the strength to overcome any situation we find ourselves in. Just stay united!

Because of the uncertainty of the current situation, we have decided that lessons the children missed would be replaced during the school holiday camps. Be assured that your child/ children's lessons would be covered during these period of time.

Children from Playschool, Excellent, Super / Dynamic, Mandarin classes, Enrichment program will be on and Day-care services will operates when the school reopens (following MCO directive)

This is our commitments to you to provides high quality education and care to your children. Lessons online will continue to enable children to continue learning and teachers will record their progress. We ask for your patience and understanding.

We have every confidence our teachers will make lessons fun and interesting to motivate children to learn and will encourage them to do the best they possibly can.

Let's all look forward to getting back to our normal routine when this whole chapter is over. Meanwhile, stay happy, healthy and safe. Thank you once again for your trust and support.

We shall move forward together as one big family.
Let's pray for peace, harmony, unity of our Nation & the World
You, family, children and teachers will always in my prayers. Thank you


*********************************************

Welcome To 2020 Happy New Year

To All Dear Parents, Families & Communty,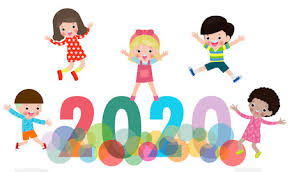 Nurturing Global Minds


Tadika Aman Ceria strongly believes in nurturing our students in an interactive, creative and enriching learning environment. We are committed to the values and practices that promote, the development of students' learning, leadership and confidence which prepare them for their role as global citizens.


In addition to our Vision- to be the model of a true smart school through our innovative teaching and learning approach to education. Our Mission – to adopt the above practices so that our students can be nurtured with the relevant knowledge, competencies, skills and positive attitudes for life in a global community.

Guided by our 5 Principles:


1) Academic Excellence
2) Character Building
3) Civic Mindedness
4) Health and Sports
5) Languages and Communication


At T.A.C. the academic staff is dedicated, committed, passionate in caring, and developing the holistic well-being of our students. We impart good education and inspire them to discover their own path of talents, critical thinking, respect and integrity as responsible adults.


We sincerely believe that our school has built a strong foundation since its commencement in 1983. We provide and nurture our students with very encouraging high academic and sporting success as well as an interest in the performing arts.
We look forward to welcoming you to our school
Sincerely,
Mrs. Law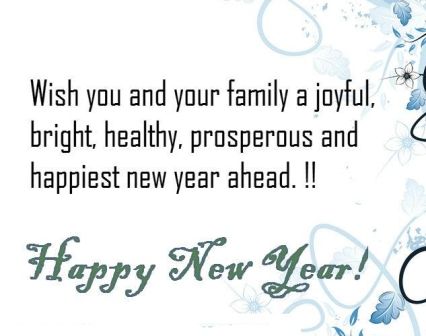 2019 It's Been A Great Year!


Dear Parents and Families, November 2019


As we approach the end of another wonderful and productive school year. We would like to take this opportunity to thank you for the support you have given both to your children and to the school. The strength of our community and wholehearted passion make our school a wonderful place of learning for your children


We take pride in the commitment, enthusiasm, and dedication of our teachers who work collaboratively as a team to increase pupils's achievements and foster a positive school climate.


For this reason, our focus is always on the education of the whole child through service, character, and academics so that our pupils have the necessary skills to be good citizens beyond our school walls.


In order to meet the needs of each individual learner, a variety of teaching techniques and methods are consistently implemented. Next year we introduce our new phonic series. Upon completion of the series, pupils will acquire independent reading ability, comes confidence and the love for the language


Another source of continual pride for our school is our strong character education, designed to help our pupils develop an understanding of how to play and work cooperatively with one another, be respectful to others, and always polite and well mannered.


Through our adventures learning programs and the daily curricular work in each class, we strive to teach all pupils to believe in themselves. Learn that all goals are attainable through hard work, effort, dedication, and positive thinking.


Together, we build in our children a strong foundation of knowledge, skills and values that will enable them to follow their dreams.

Thank you for the partnership between home and school, which is so important. We appreciate all that you do each and every day for the school and your children!
Sincerely with heartfelt thanks to all,
Mrs. law and staff


TAC's Goal, Aspire, Envision

Concert Day 12th October 2019


Dear Parents and Families, 12.10.2019


It is a Joy to be with you on this happy occasion, celebrating our school 36th Anniversary Graduation Concert. TAC's goal is to educate pupils to be well- rounded individuals, creative, innovative, compassionate, responsible citizens, and with good leadership qualities.


We aspire and envision our pupils being happy, healthy, successful in life, dream big and achieve their dreams. Become the visionary leaders who will one day impact the world and lead our nation to greater heights, with integrity, fairness, compassion, peace and prosperity for all.


We thank you for being involve in your children's education, guiding and encouraging them in their learning process. We are always grateful for your co-operations, confidence, and trusts you have placed in us.


Teachers and pupils put in great efforts to produce this impressive musical play, 'The Lion King' and other amazing performances. After many weeks of practices, the pupils were ready to perform confidently, independently on the stage to showcase their creative talents and performing skills.


We wish to congraduate all graduates and pupils for their excellent academic achievements. Our pupils are active learners, highly motivated, and with great enthusiasm for learning. We are very happy and proud to be their teachers.


It is very heart-warming to see former students, parents, families seated patiently to watch the children's performances. The 36th Anniversary Graduation cum Children's Day Concert was a great success, thanks to everyon's love and support.


Sincere Thanks,
School Management, Mrs. Law, Teachers, Graduates and Children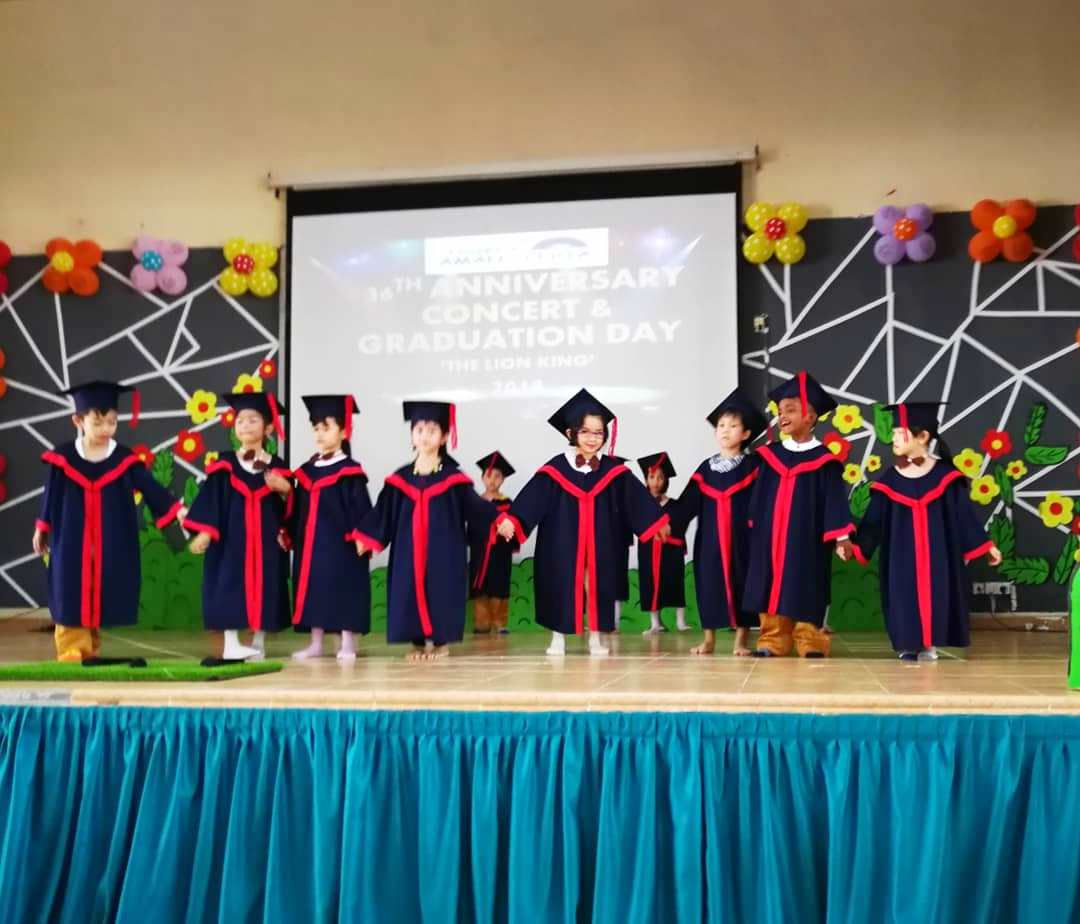 Vision 'Building Tomorrow's Leaders Today!'
Dear Parents and Families, September 2019



Our Vision – to be the model of an all-round education through our innovative teaching and learning. Developing leadership qualities to prepare our pupils to assume leadership roles as valued citizens, competent, and be active lifelong learners.


This year children showcase their talents in lively songs, dances, poems, story telling, performing- 'The Lion King' a heartwarming story about love, friendship and faith. When children perform, it's not about perfection or pressure! They are expressing themselves in a way they love, having fun acting and working together in the dramatic play.

Participating in concert, children learn to collaborate, improve their
social skills, such as patience, empathy, communication, respecting
others, boosting their confidence and developing positive self- esteem.
It is our joy to meet you and your families on our concert day. Please help us get the word out about our Learning Adventures and events, sharing our Website; www.amanceria-kindergarten.com and Facebook with your friends. We are always grateful for your love and support!

Sincerely,
Mrs. Helen Law Thank You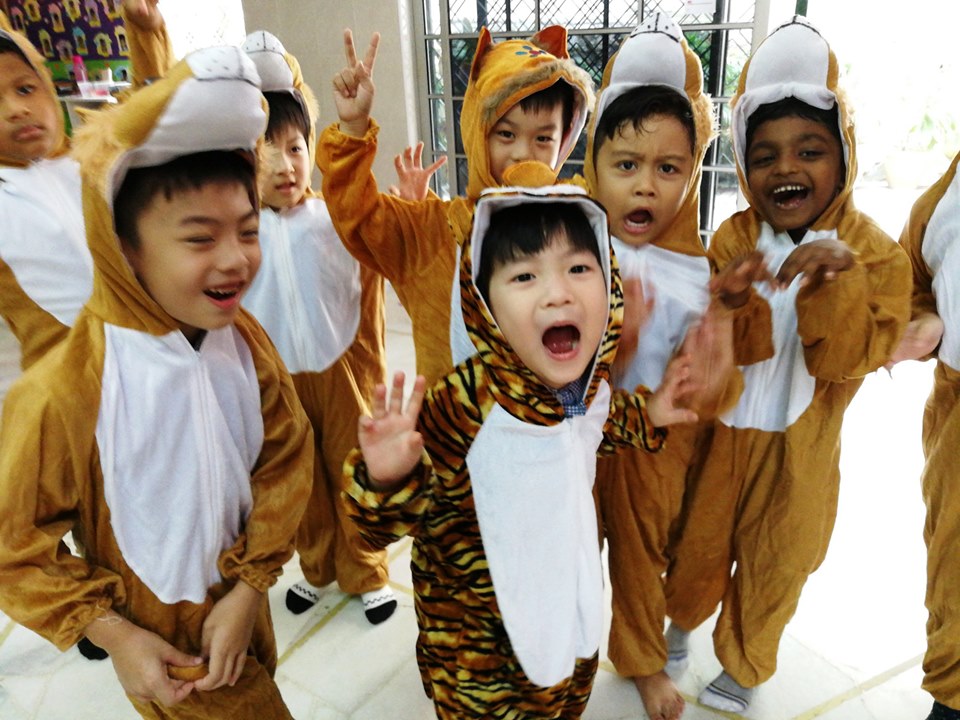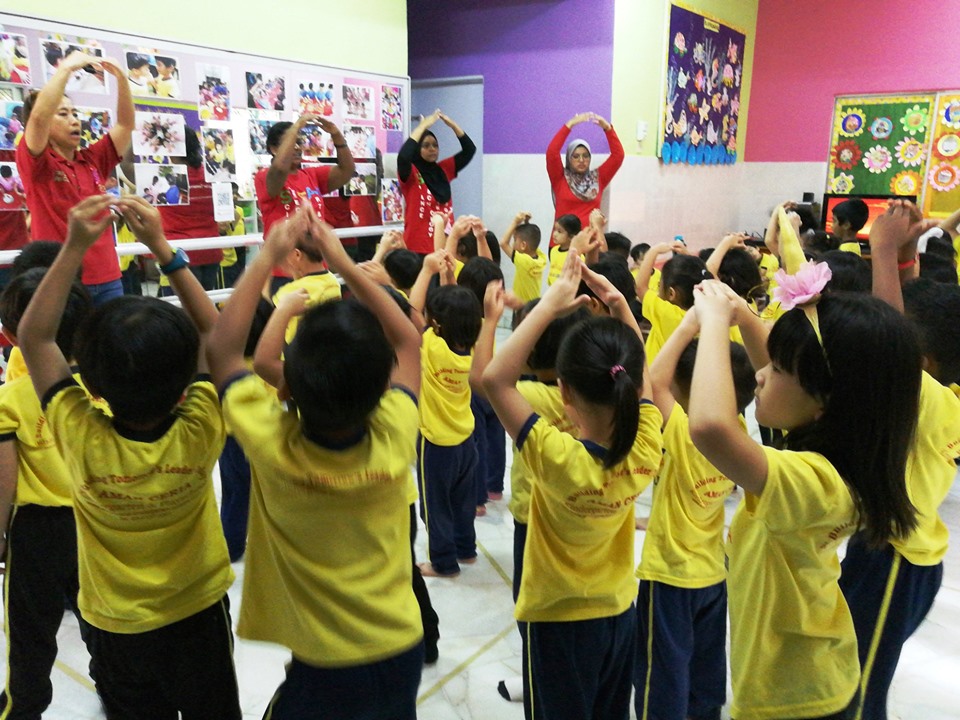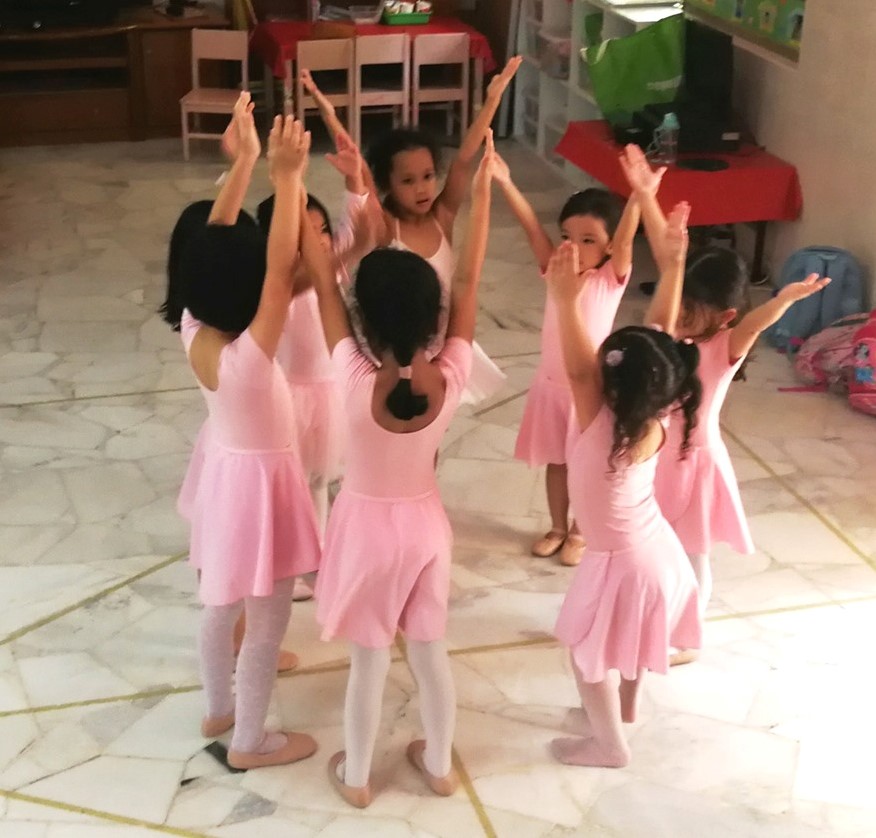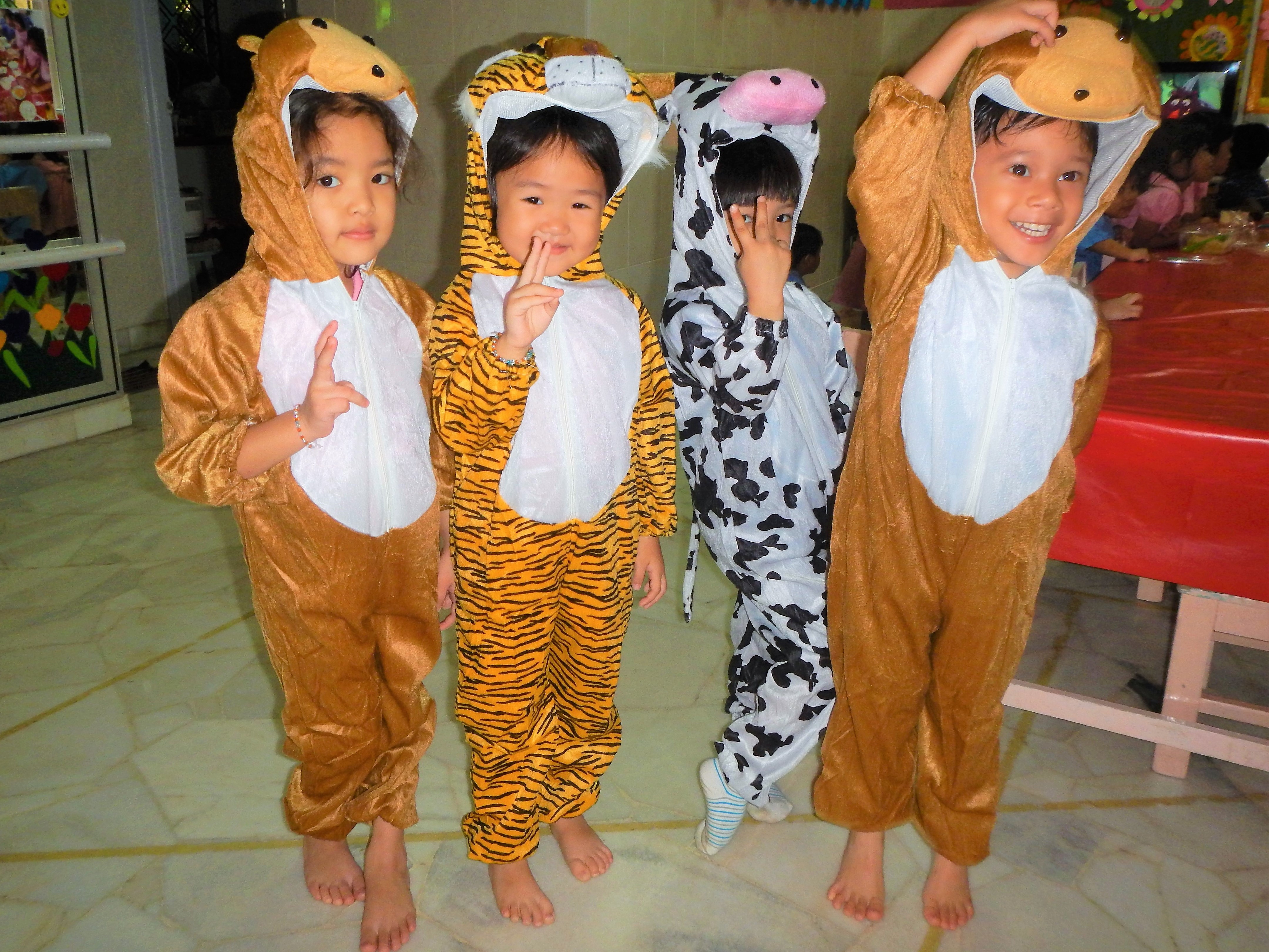 Practicing for the concert and trying out the costumes

******************************************************

Fun Educational Trips



Field Trips to Beryl Chocolate and Petting Zoo, 27th July 2019 are designed to enhance learning and to broaden children's horizons as well as their perspectives. Providing them with first hand experience about things around them in their natural environment.

It was a perfect day for the field trip as the weather was fine. The children enjoyed their learning (a change from everyday classroom routine) which gave them a real-world experience.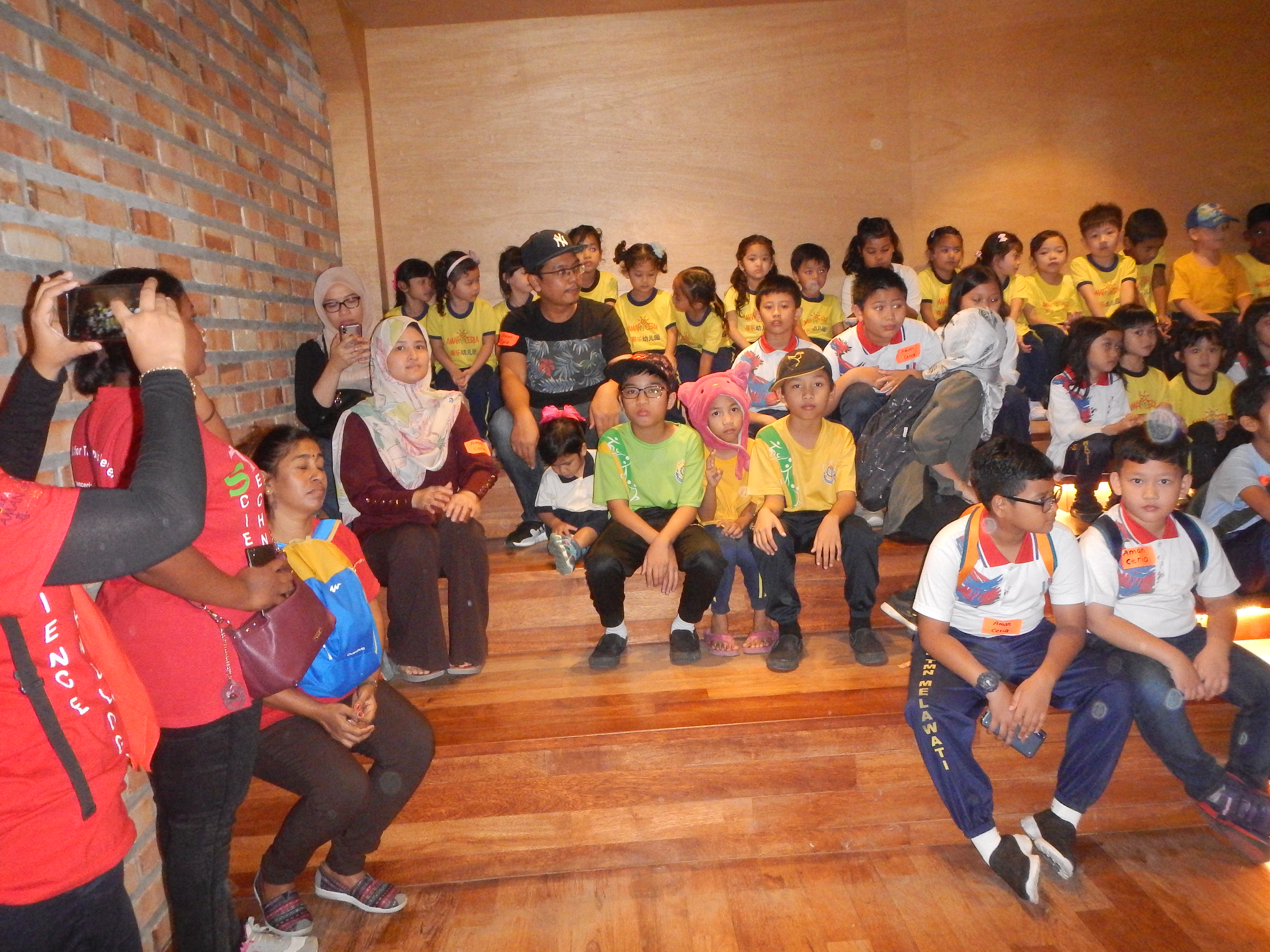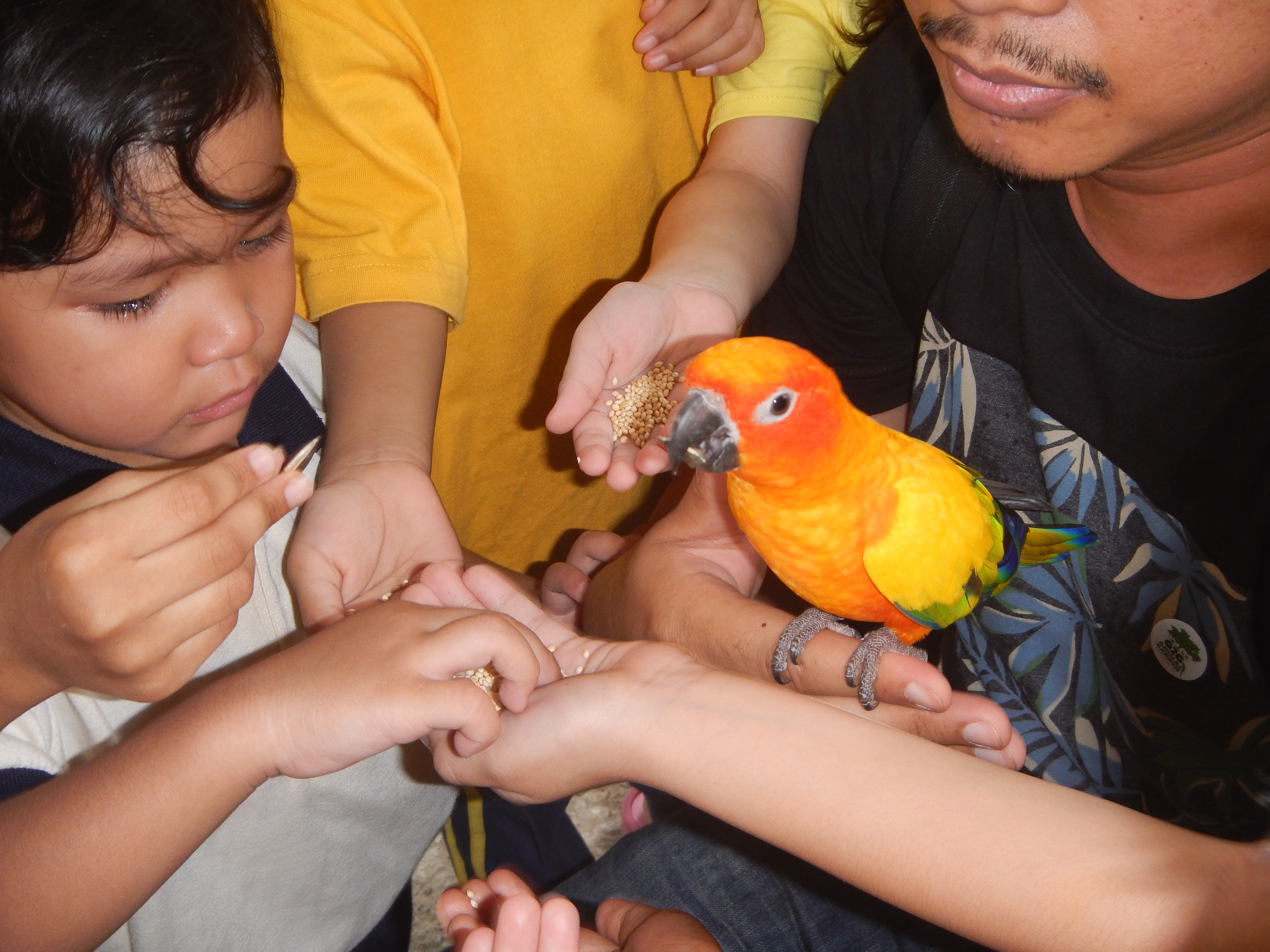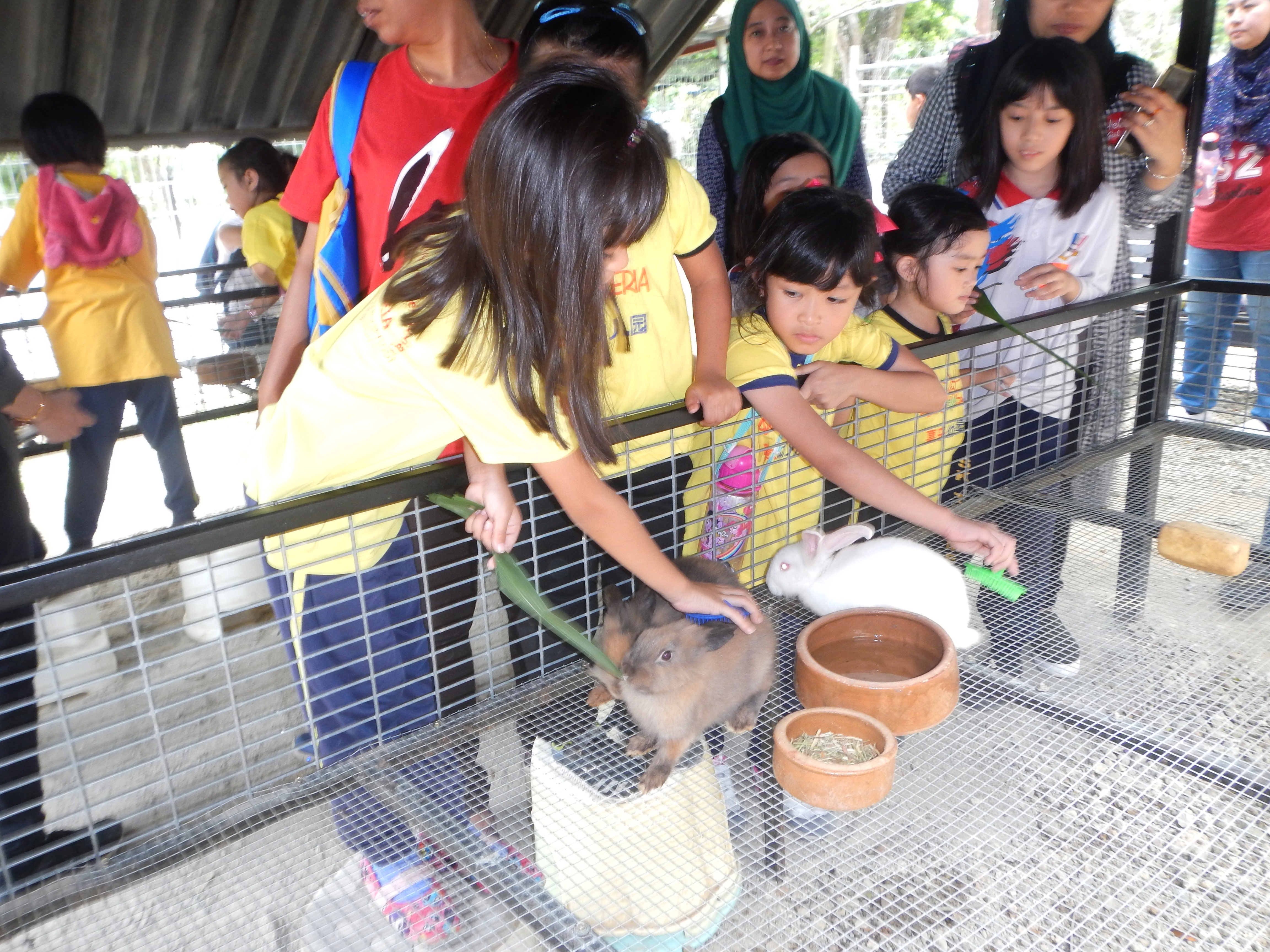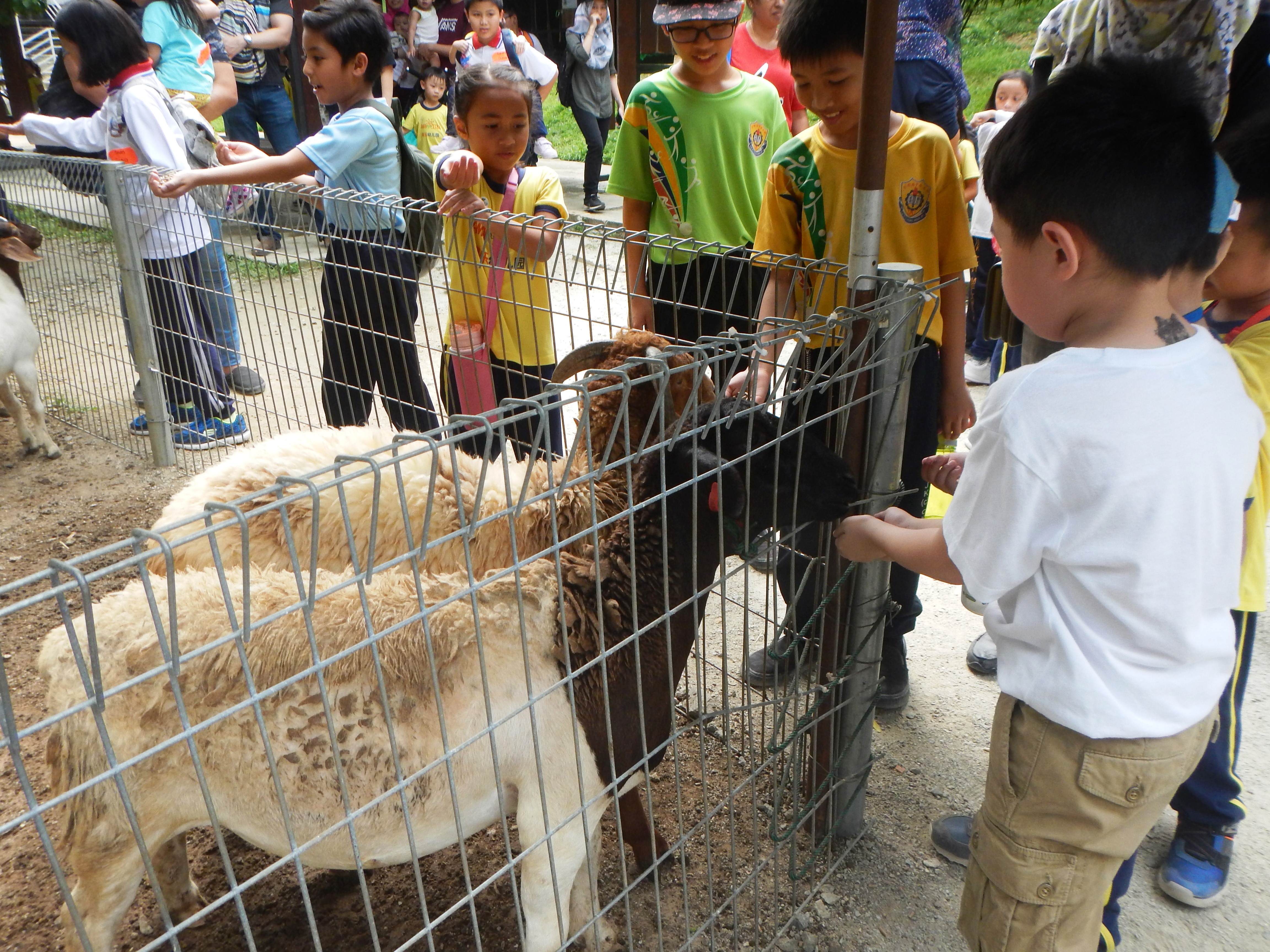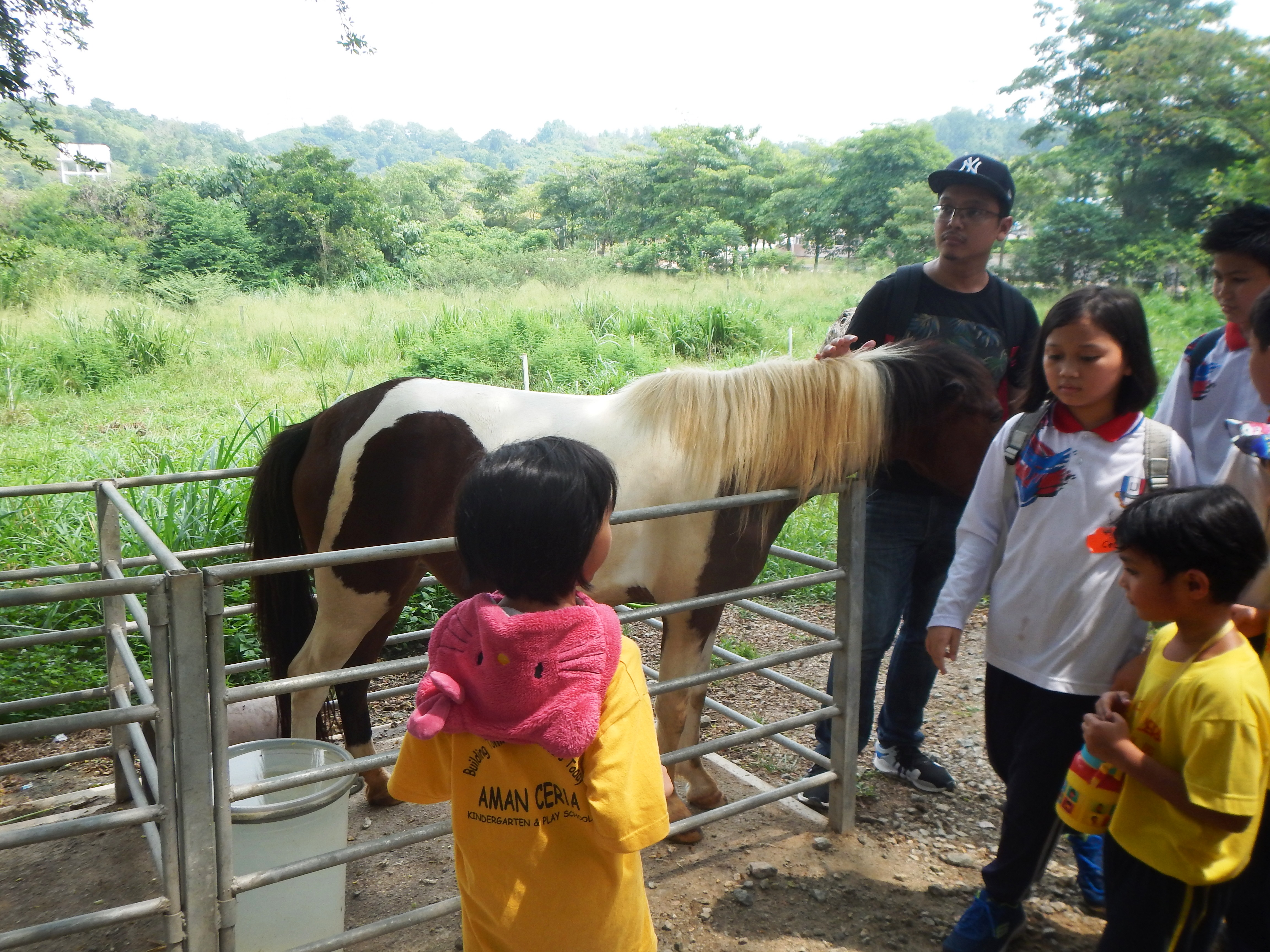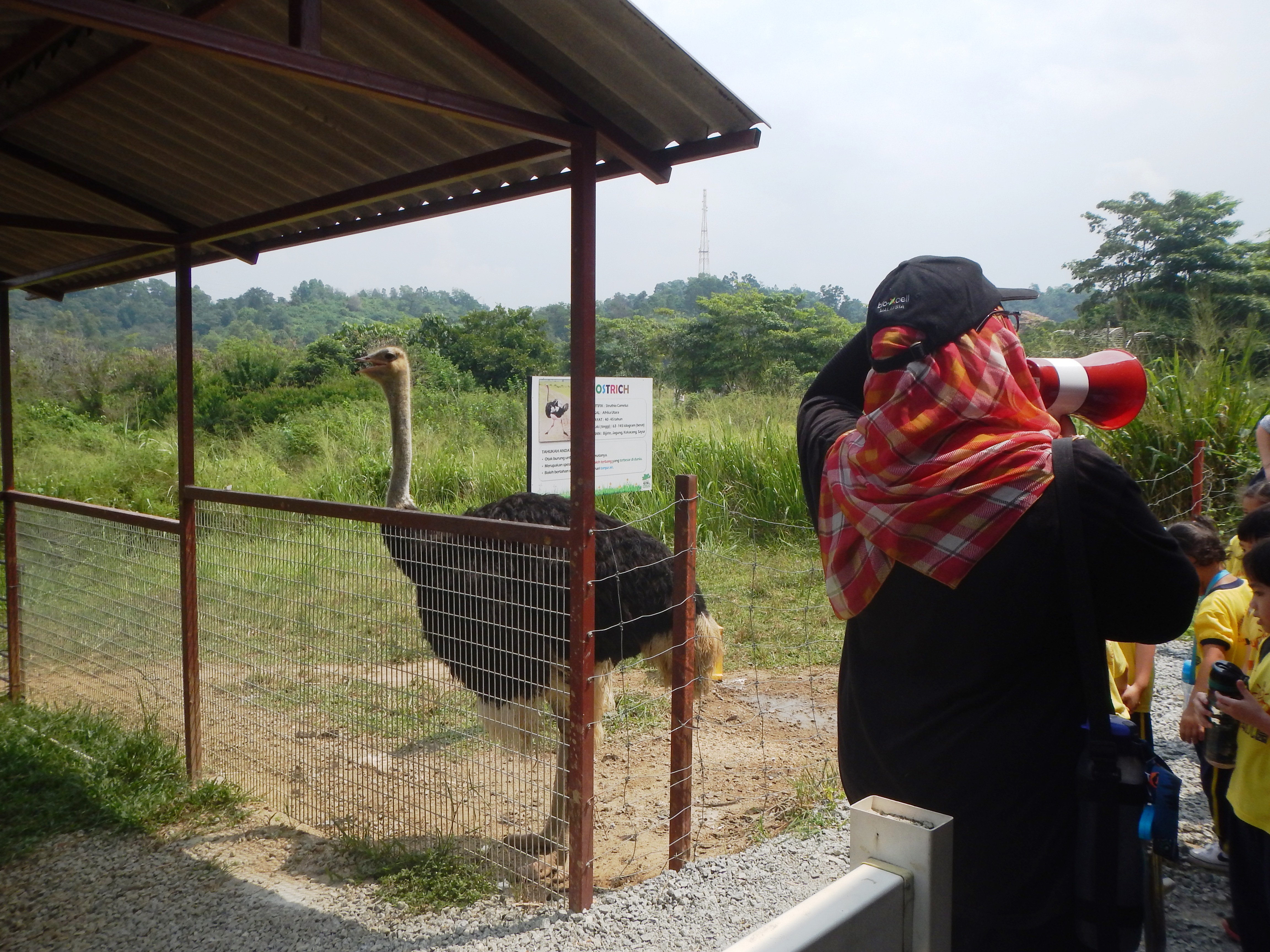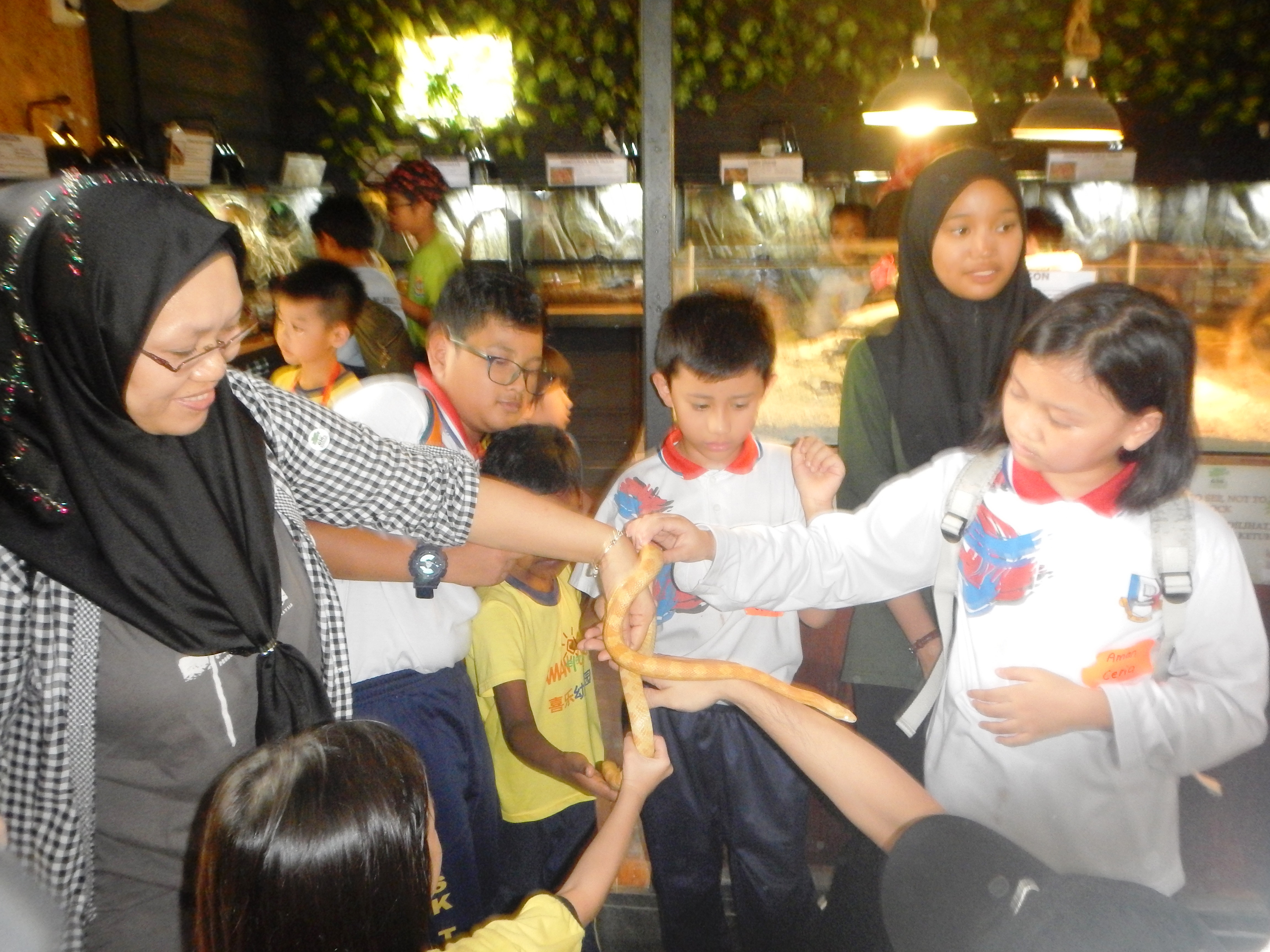 Sports Teamwork Makes Our Dream Works


This year we organized our Family Sports Day early April 28th before the Puasa month. We started arranging the trophies, prizes, sound system, tables and chairs for the sports, wee hours in the morning.

Days before the event we started buying items for the sport prizes. Thanks to parents who contributed generously, our gift bags were packed with goodies.

After the sports everyone had a grand feasts, thanks to the kind and supportive parents generous contributions. Sincere thanks to Mr. Kan our MC., volunteers, sports officials, and many helping hands in the field that day.

Its a joy to be working with dedicated teachers and enthusiastic pupils. Family Day event always bring us closer together. My children and grandchildren too, were busy helping out to see everything runs smoothly.

It's certainly teamwork efforts that makes our Family Sports Day so special!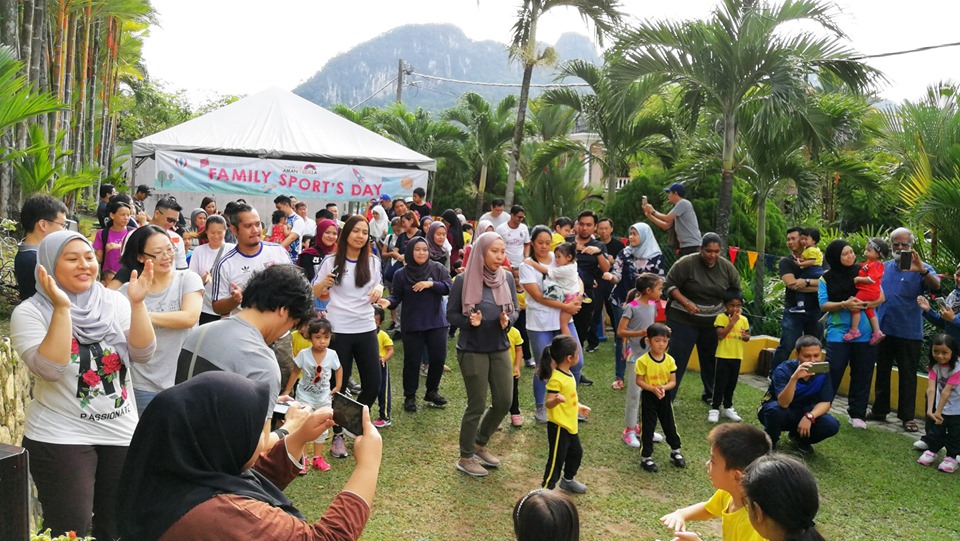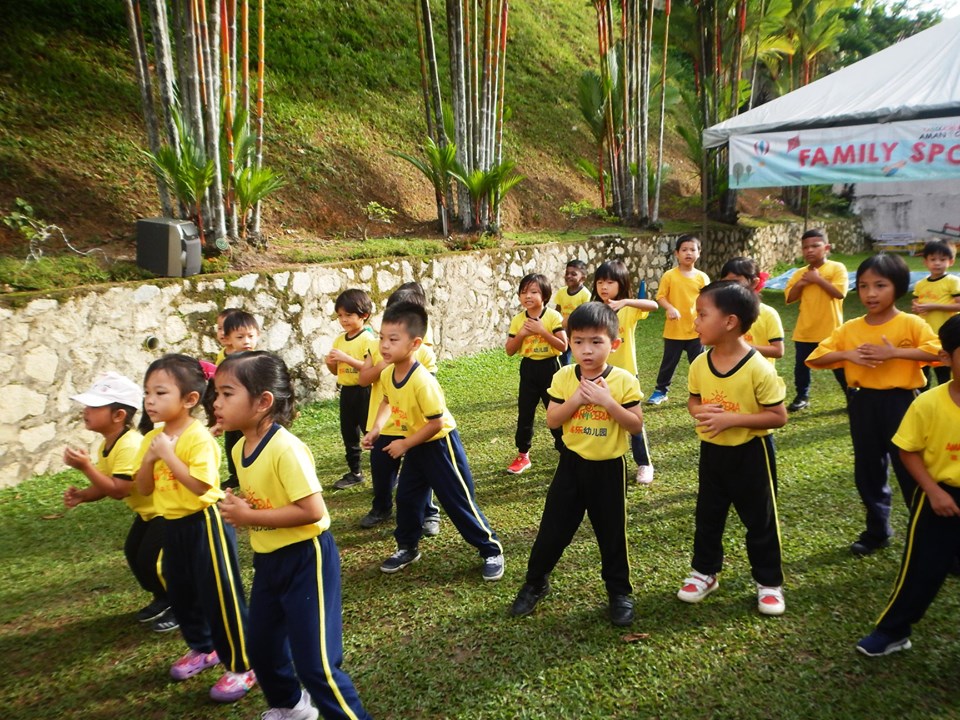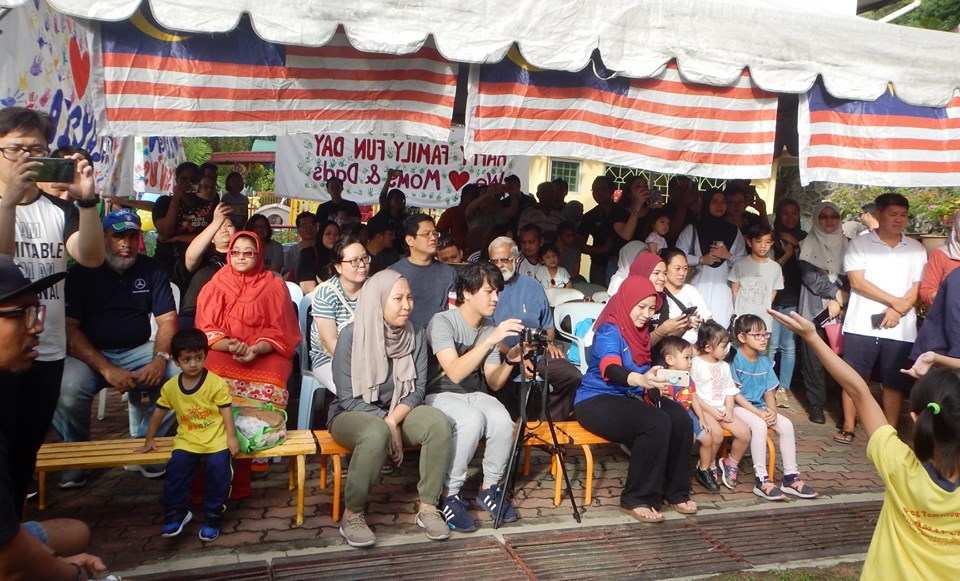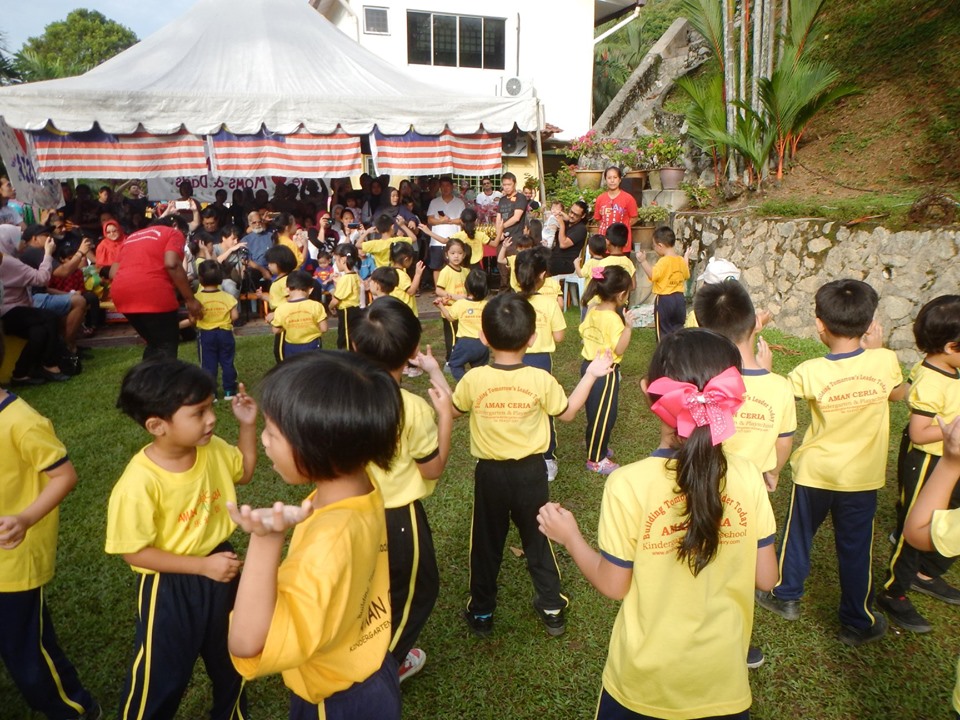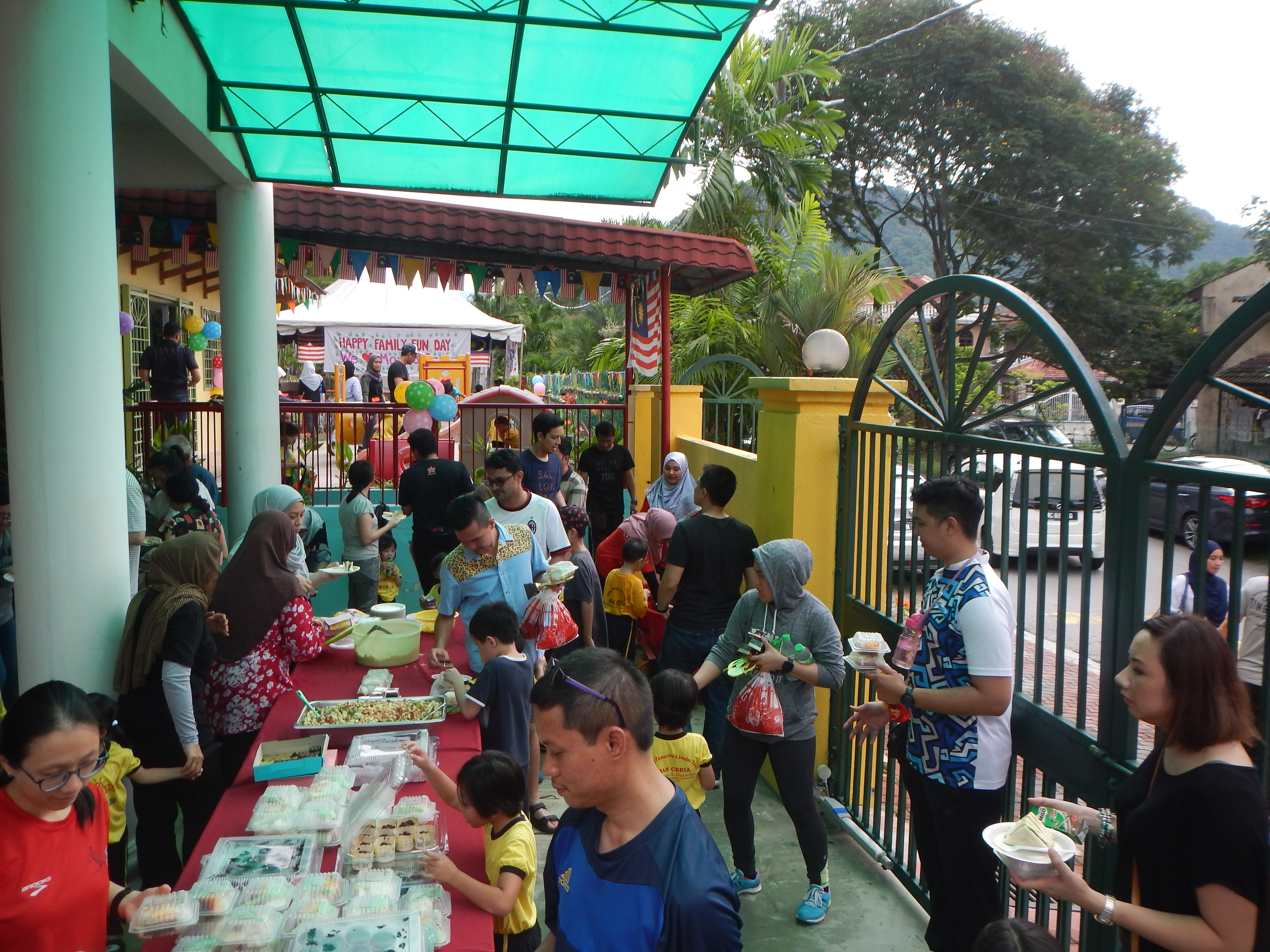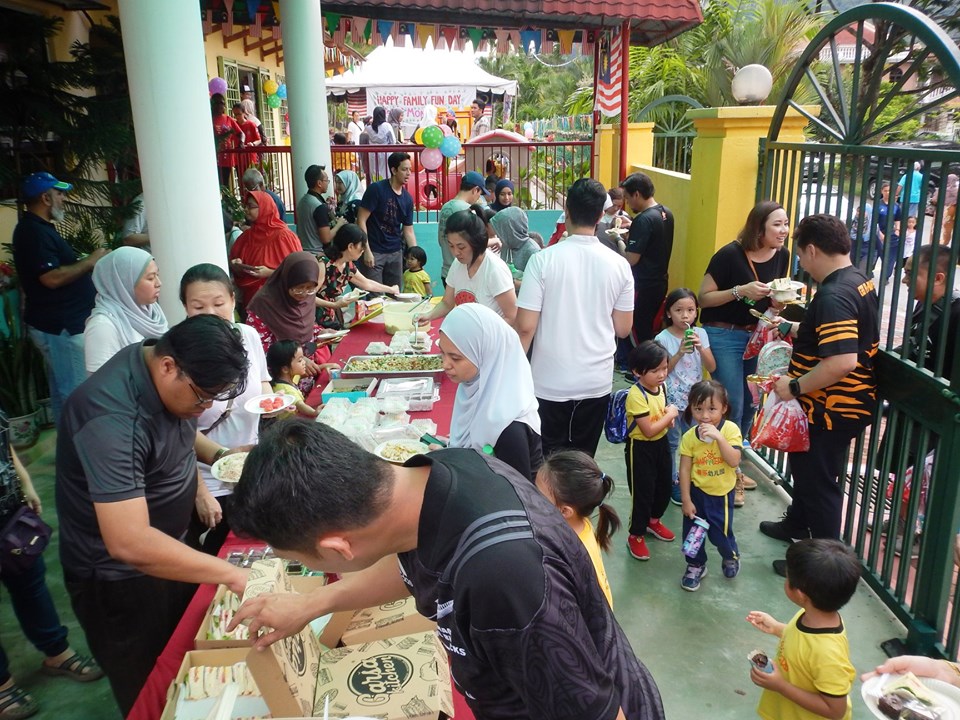 *********************************************************************************************************
GREAT EXPLORATION SUPERKIDS CAMP
What better way for children to spend the school holidays, than discovering their own creative talents?


Adventure Exploration Camp is Fun & Educational

Objectives:
Mind your Language to improve English communication skills and encourage the use of English language in all situations
Performing Arts to unleash children's creativity in art, music, drama to explore their creative potential through music & movement, performance, storytelling, creative art and craft.
STEAM Projects- Children have endless fun exploring with different materials to make musical instruments and to create a mini band performance.
Outdoor Fun Sports to inculcate team spirit, interactive memory games, riddles...
Learning Through Fun and Creativity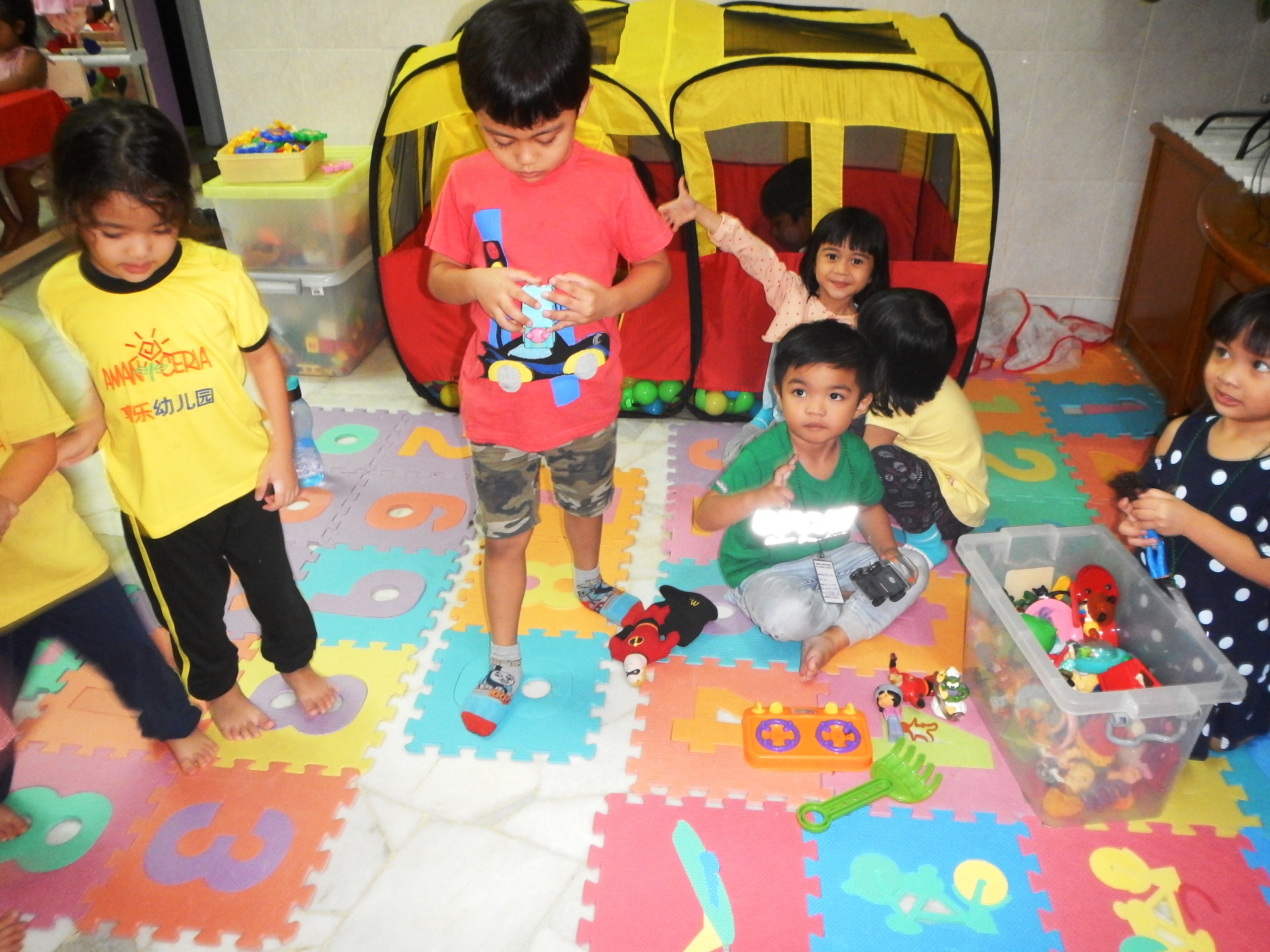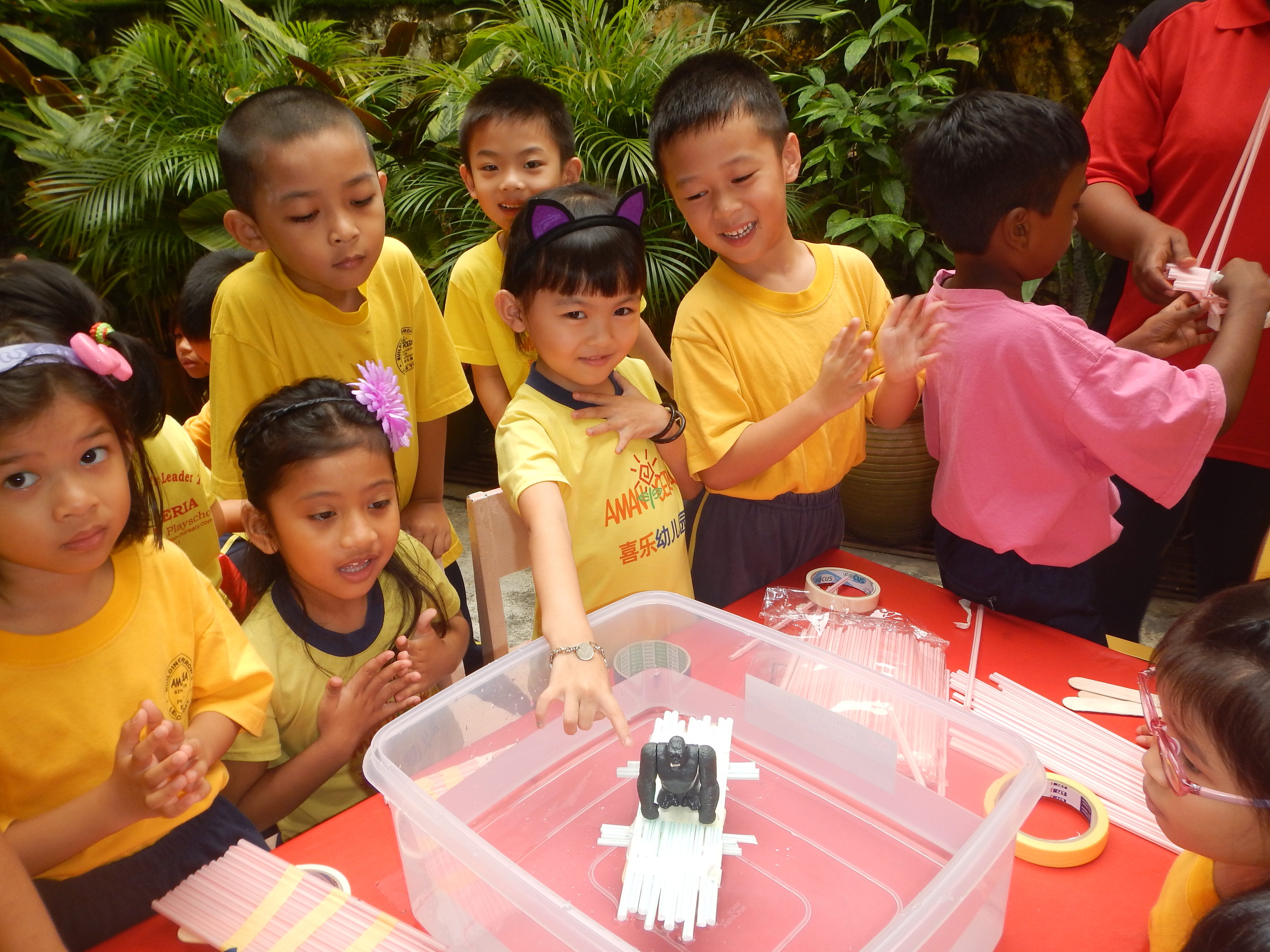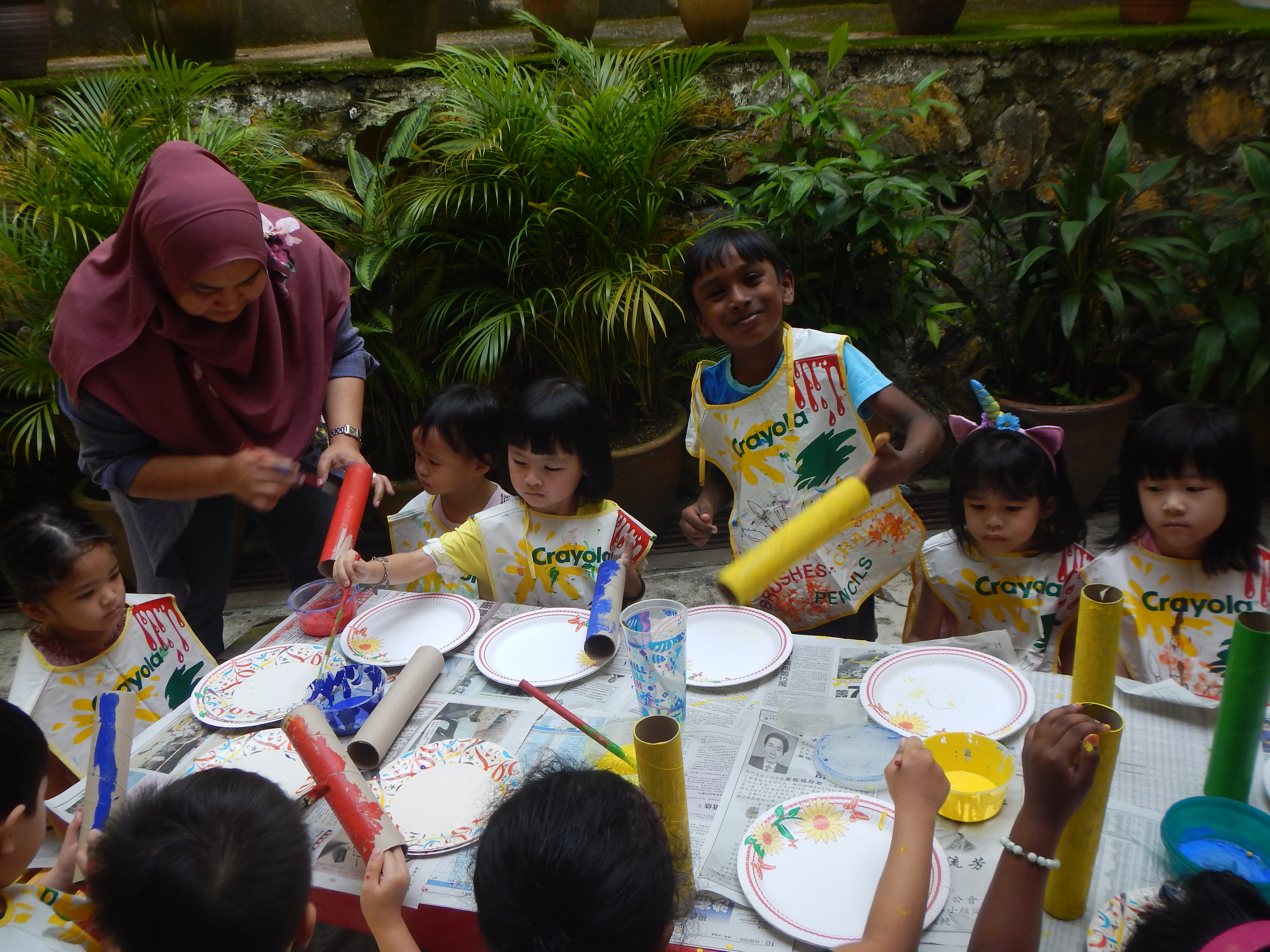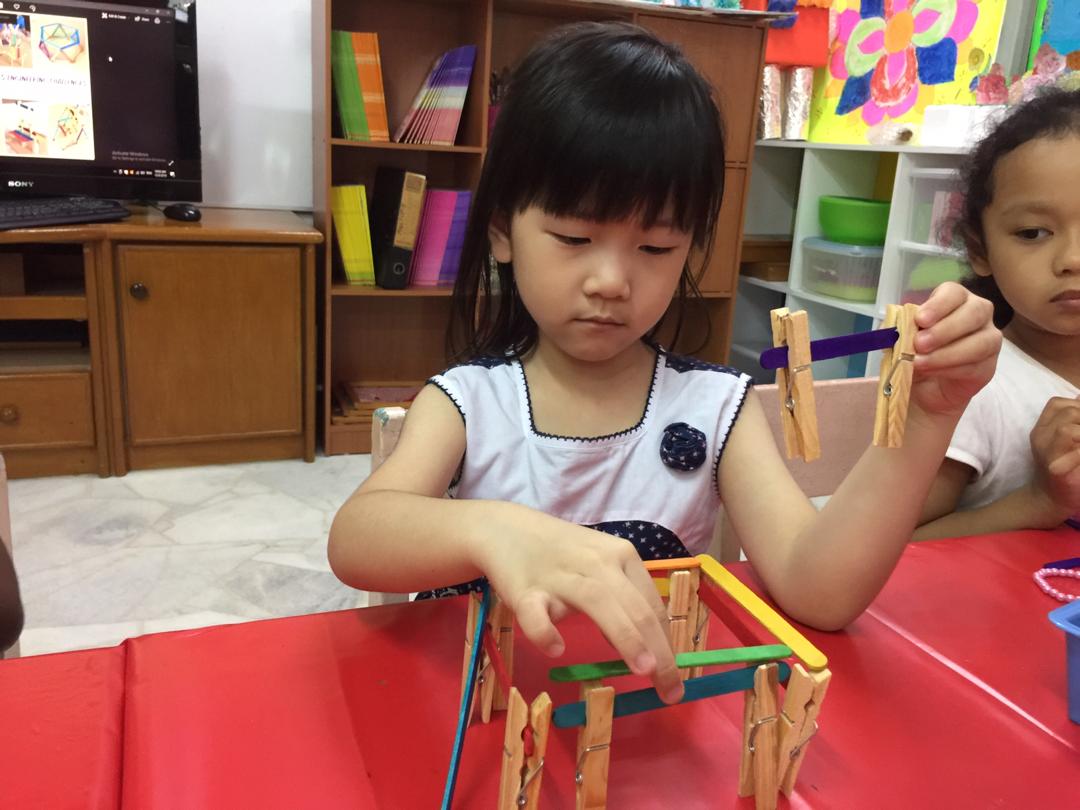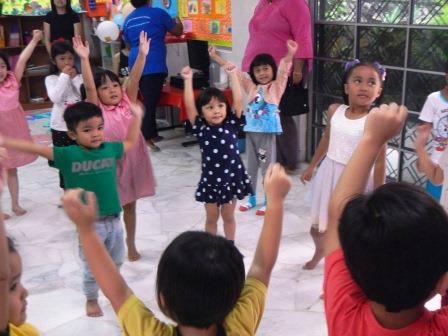 Children's Art & Craft Exhibitions

Discover Students Amazing Creative Talents

Children's Creative Art & S.T.E.M. Exhibition in the month of May from 9 am. – 11am. 2019. It coincides with Parents and Teachers Meeting, apportunities for parents to view children's creative art works, S.T.E.M. projects. Parents can also discuss about the children's progress and development.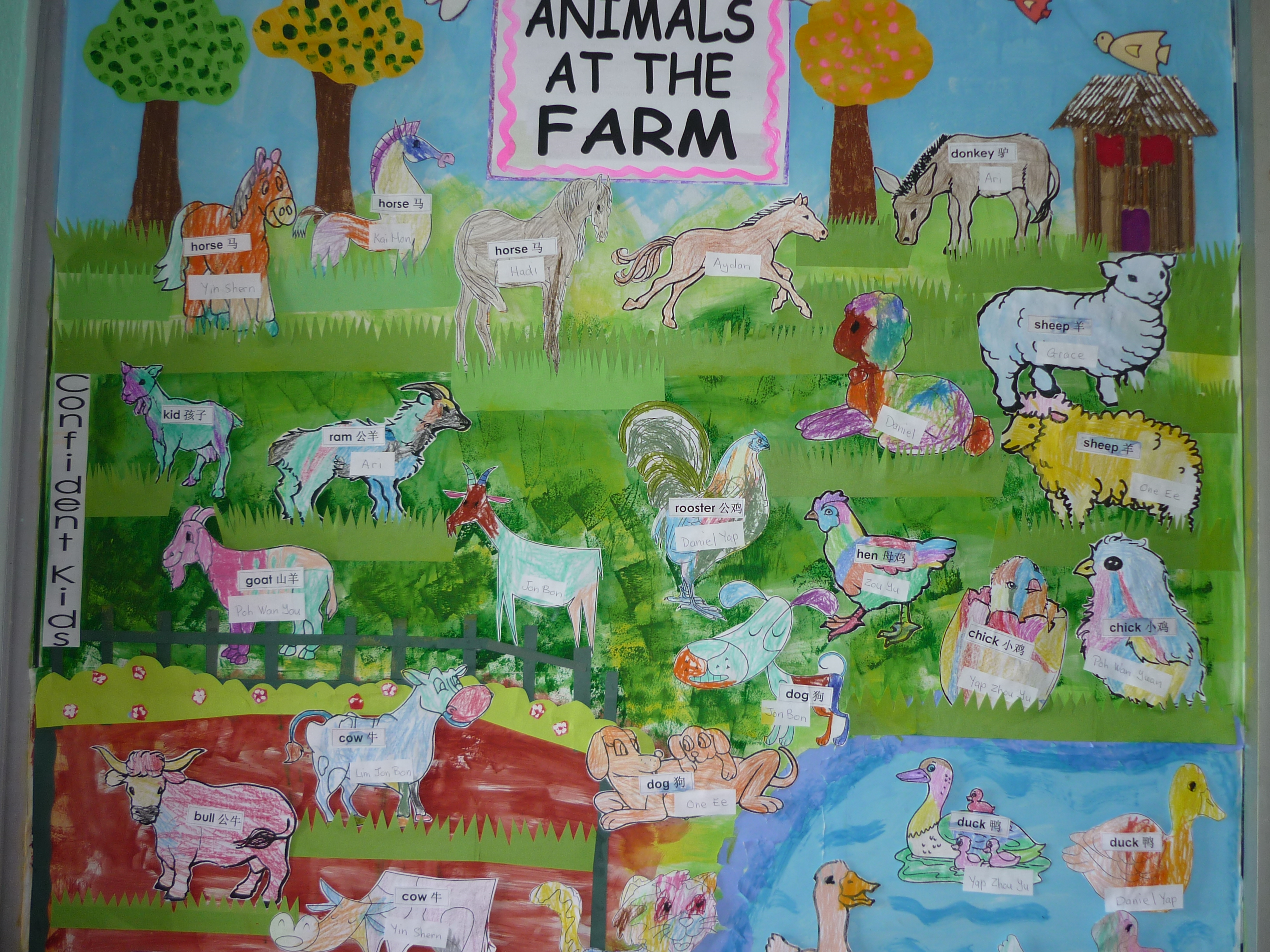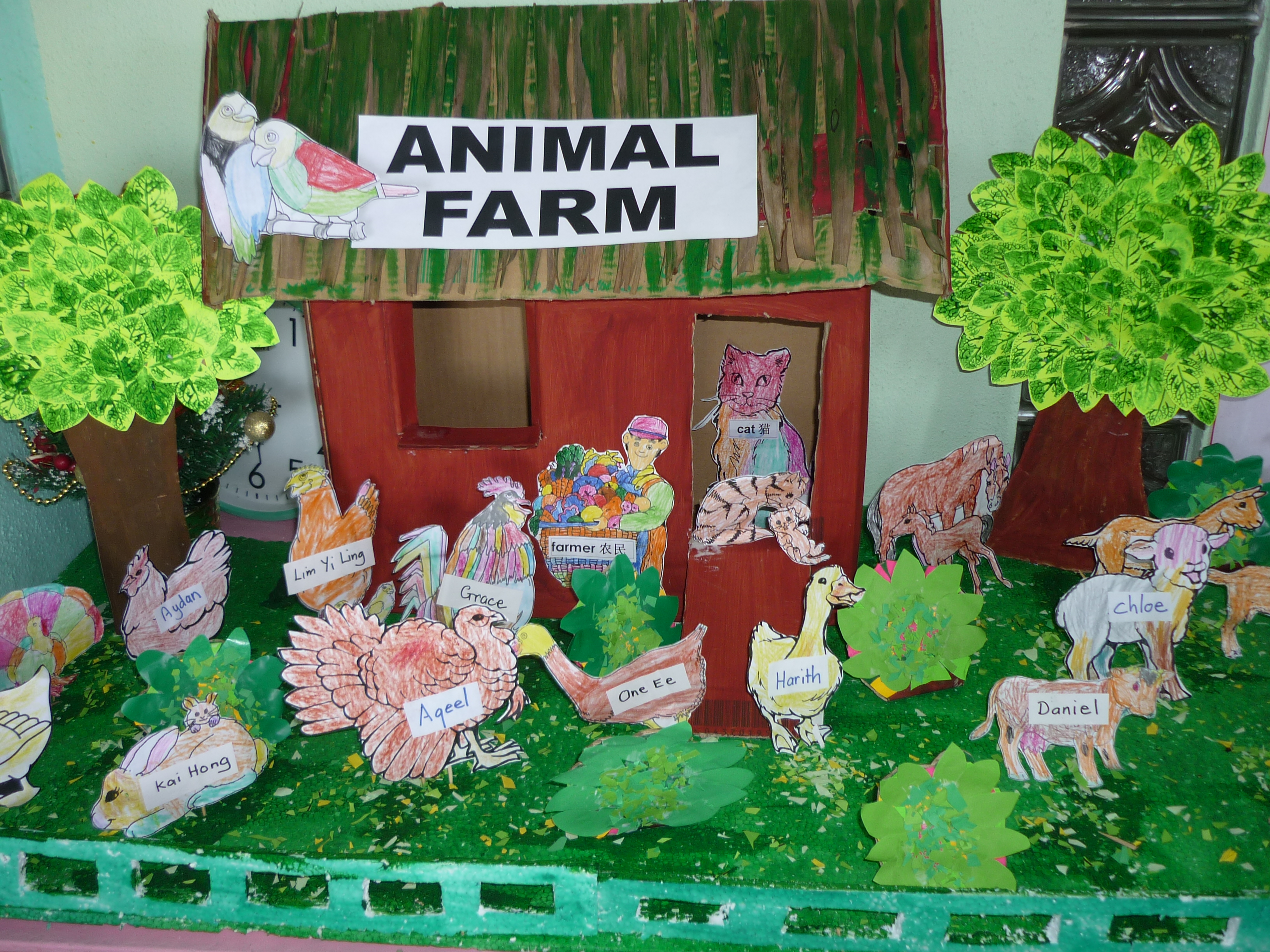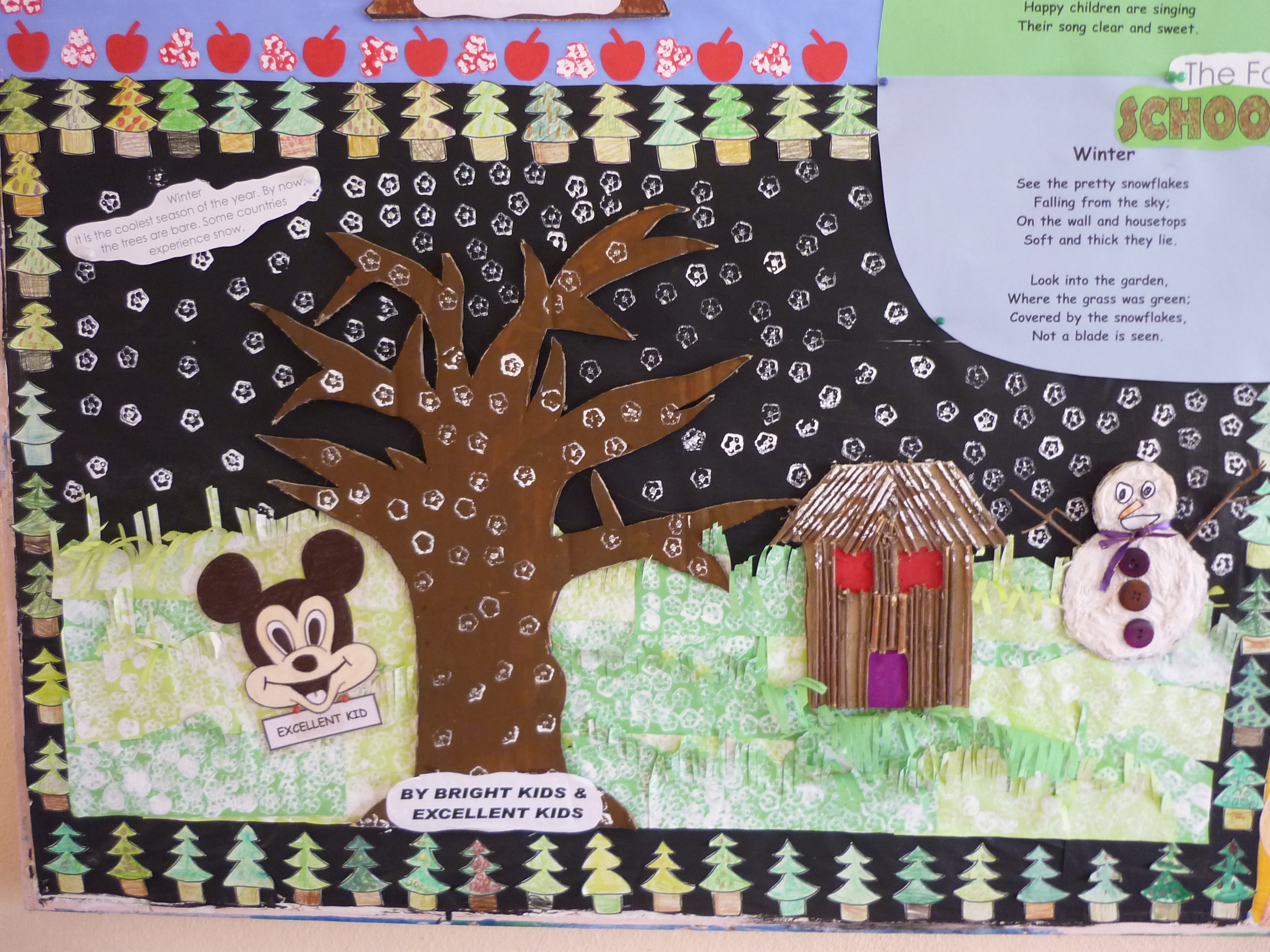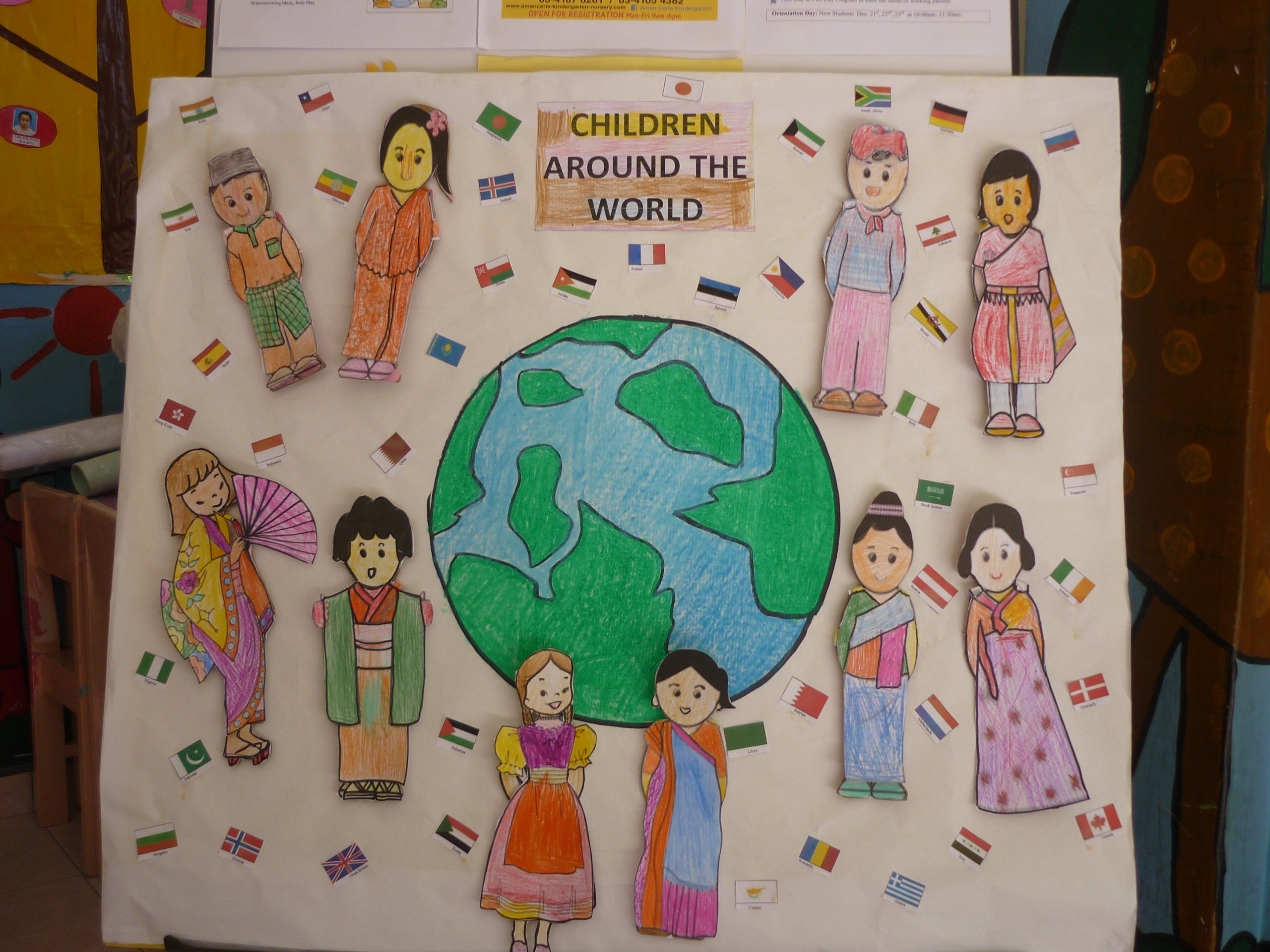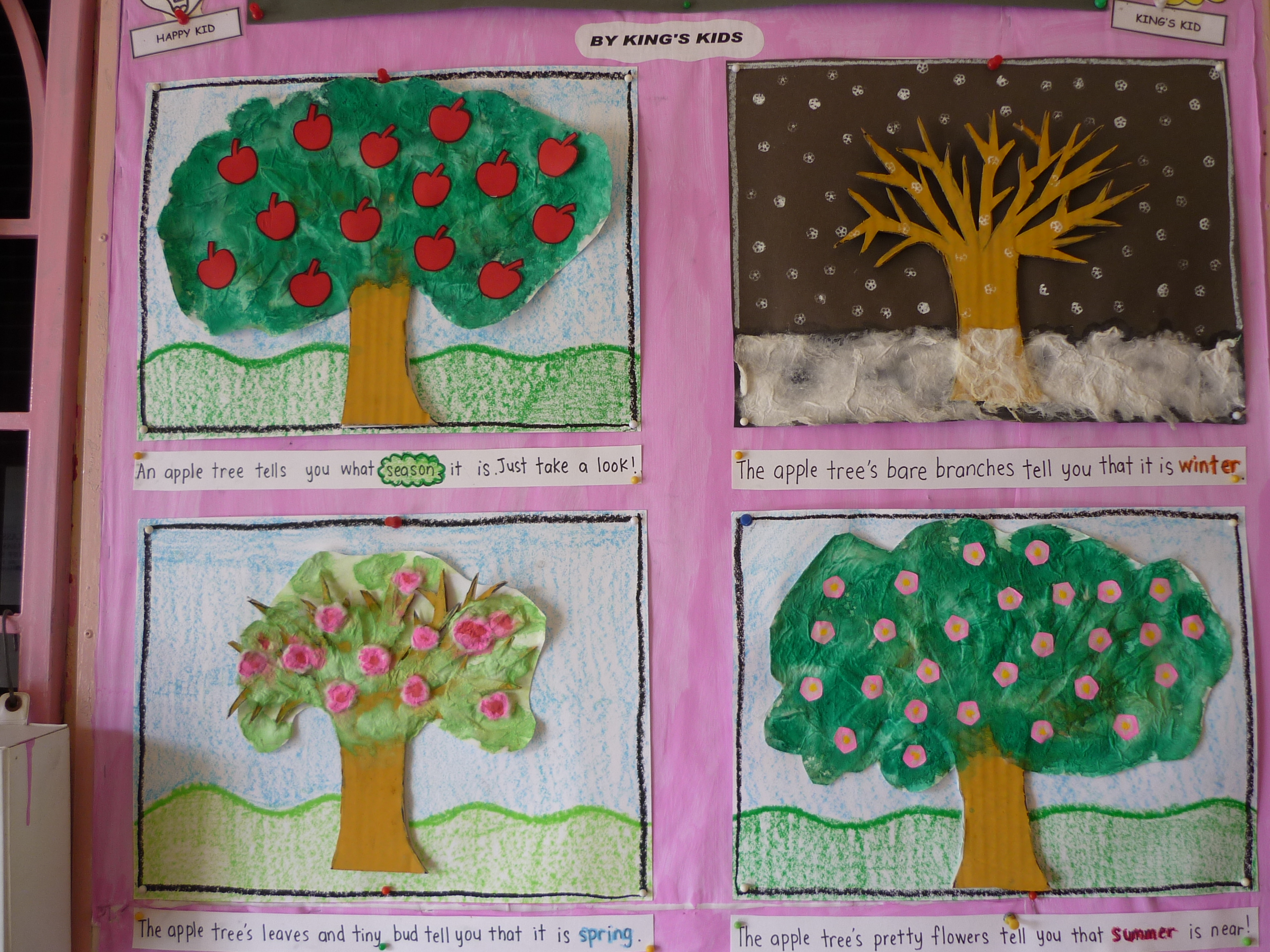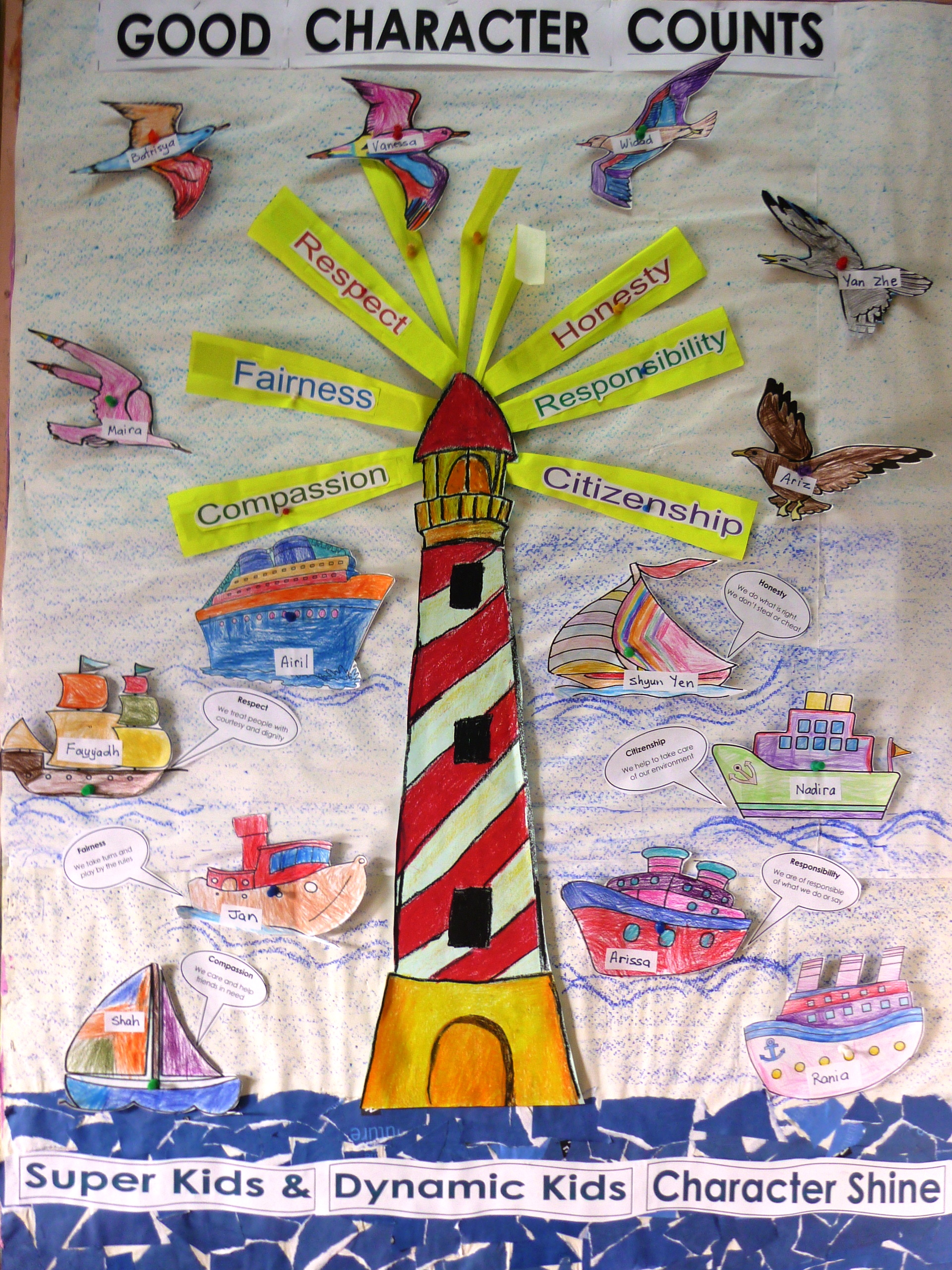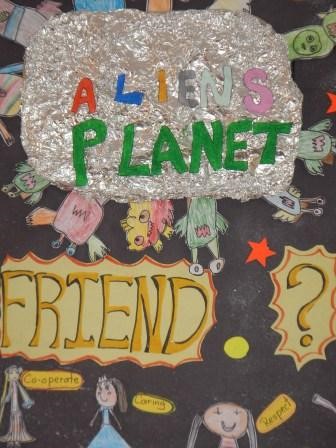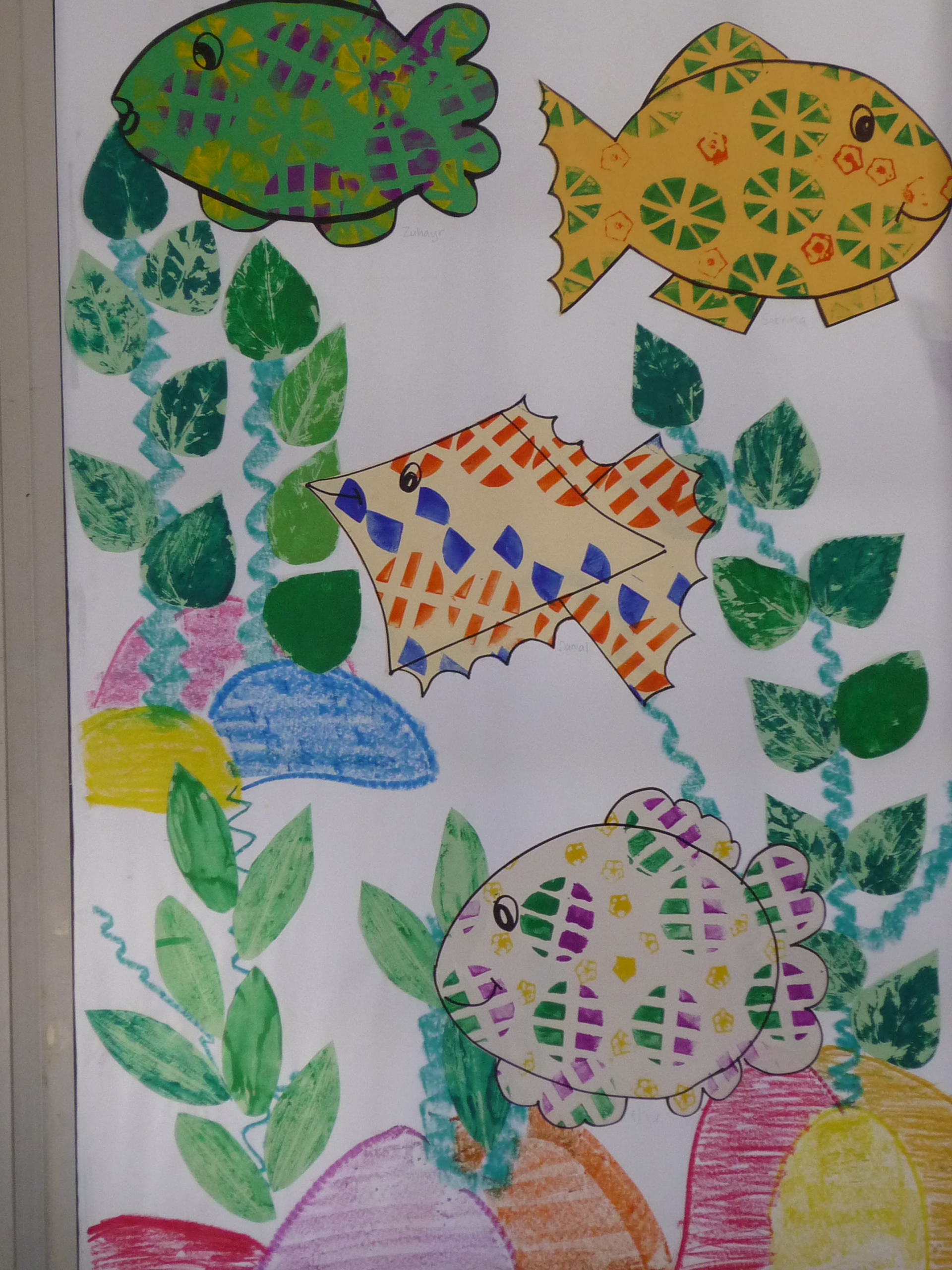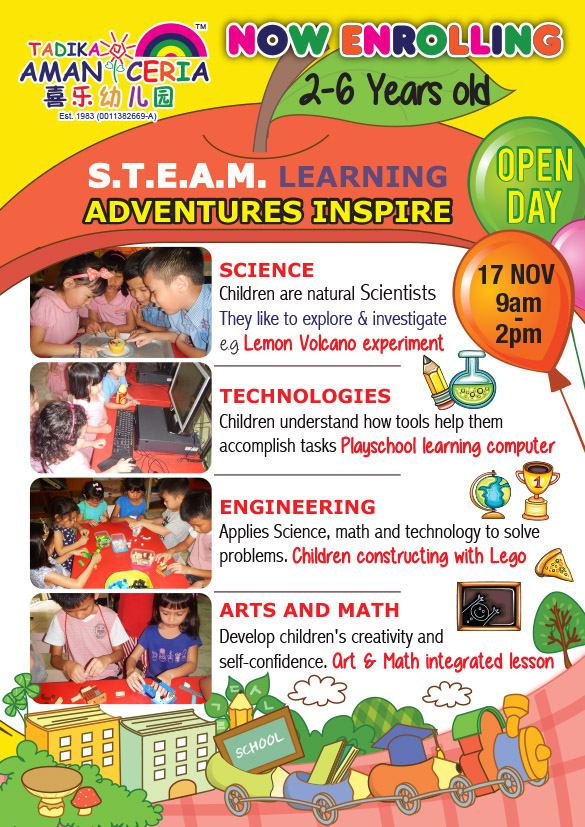 Celebrating 35 Years Strong Record of Excellence


We want to thank everyone for the magnificent turn out at our Concert 'Disney Musical 'Moana' It was a great pleasure to have such involved, dedicated parents, teachers, graduates and pupils.

Everyone fully enjoyed the event; many happy and proud parents were thrilled to see the impressive performance and took pictures of their loved ones. The concert was a great success thanks to all!

We take this opportunity to express our heartfelt thanks and appreciation to your continuous loyalty

Sincerely,
Love Mrs Law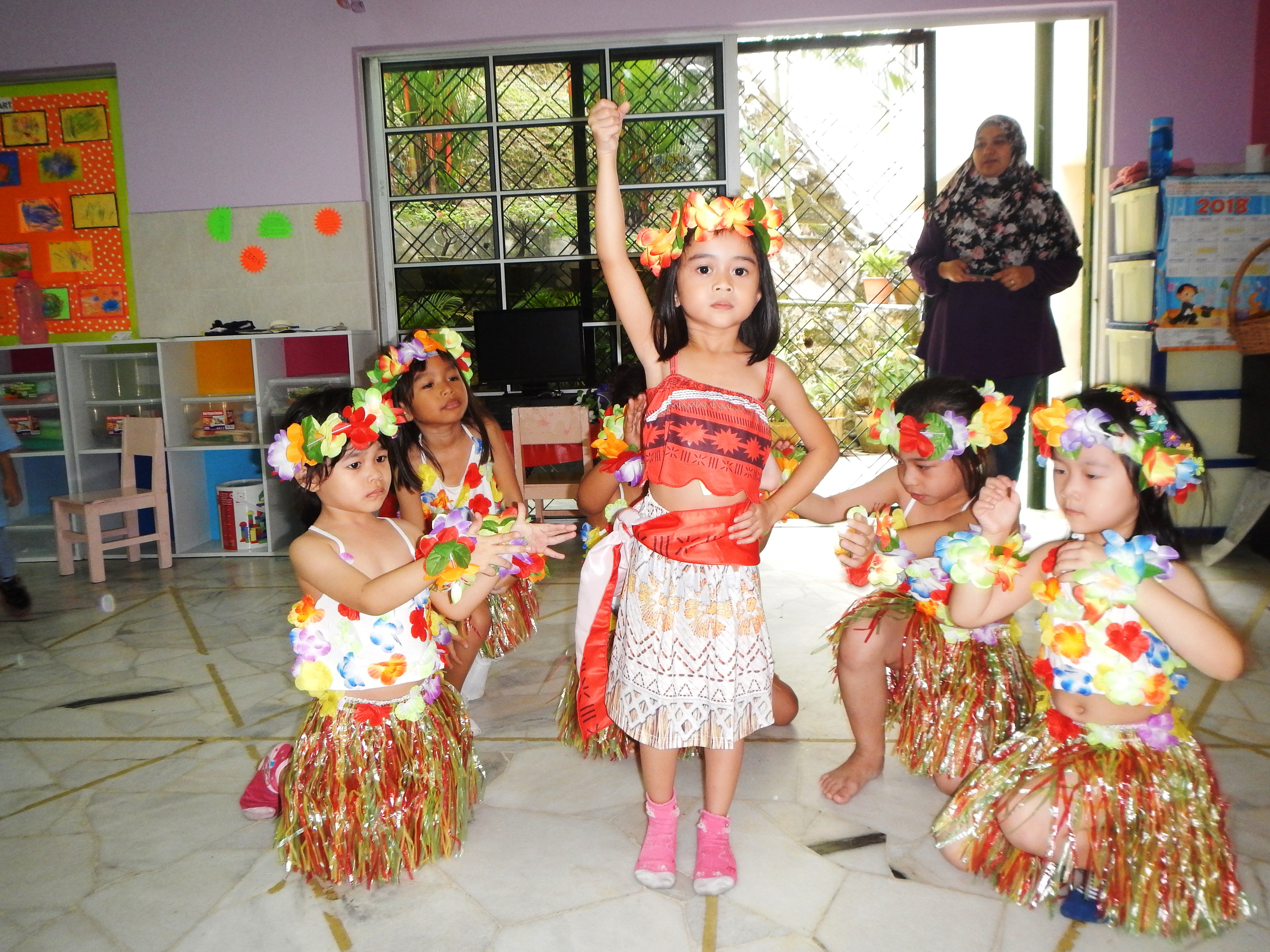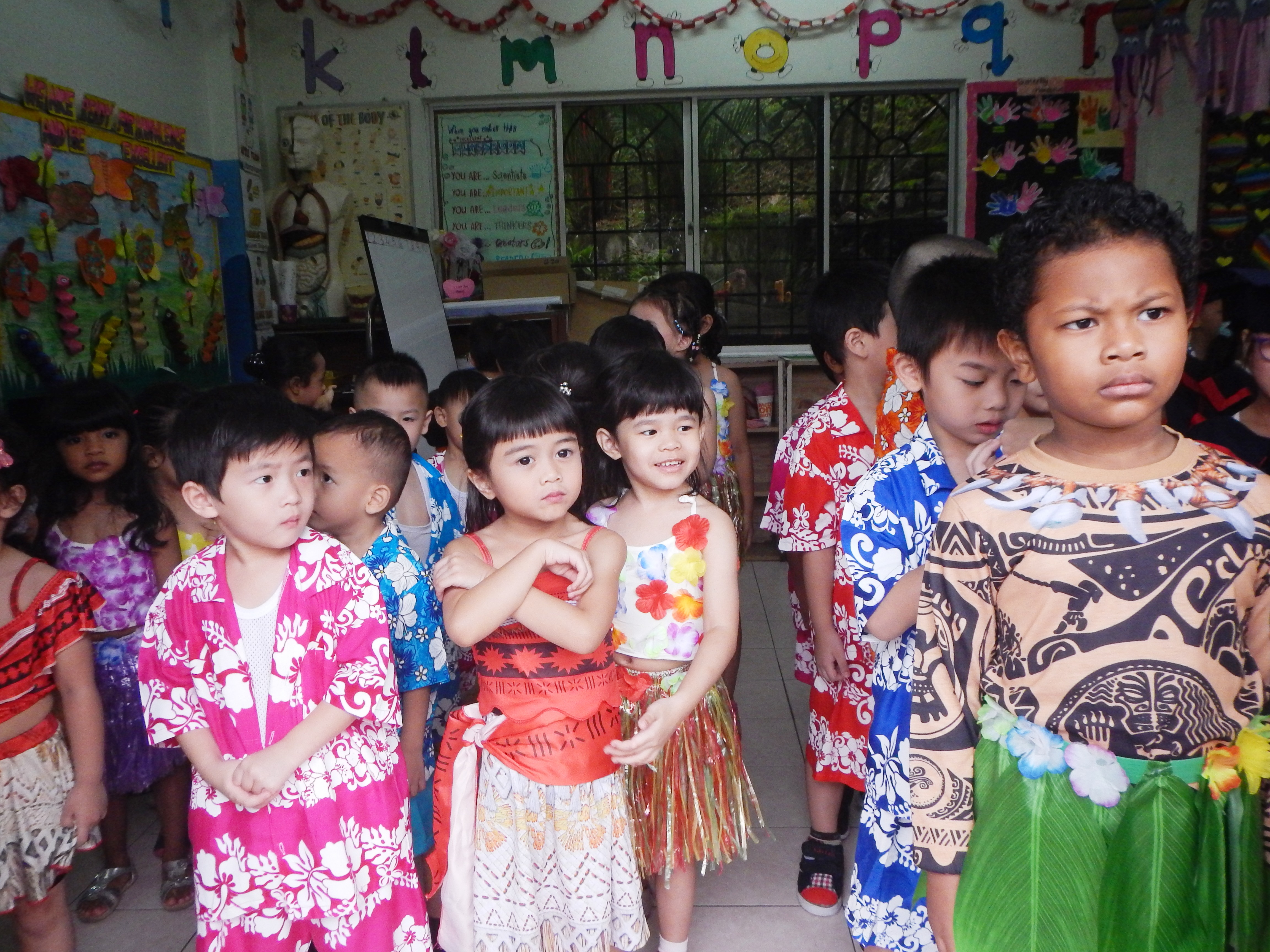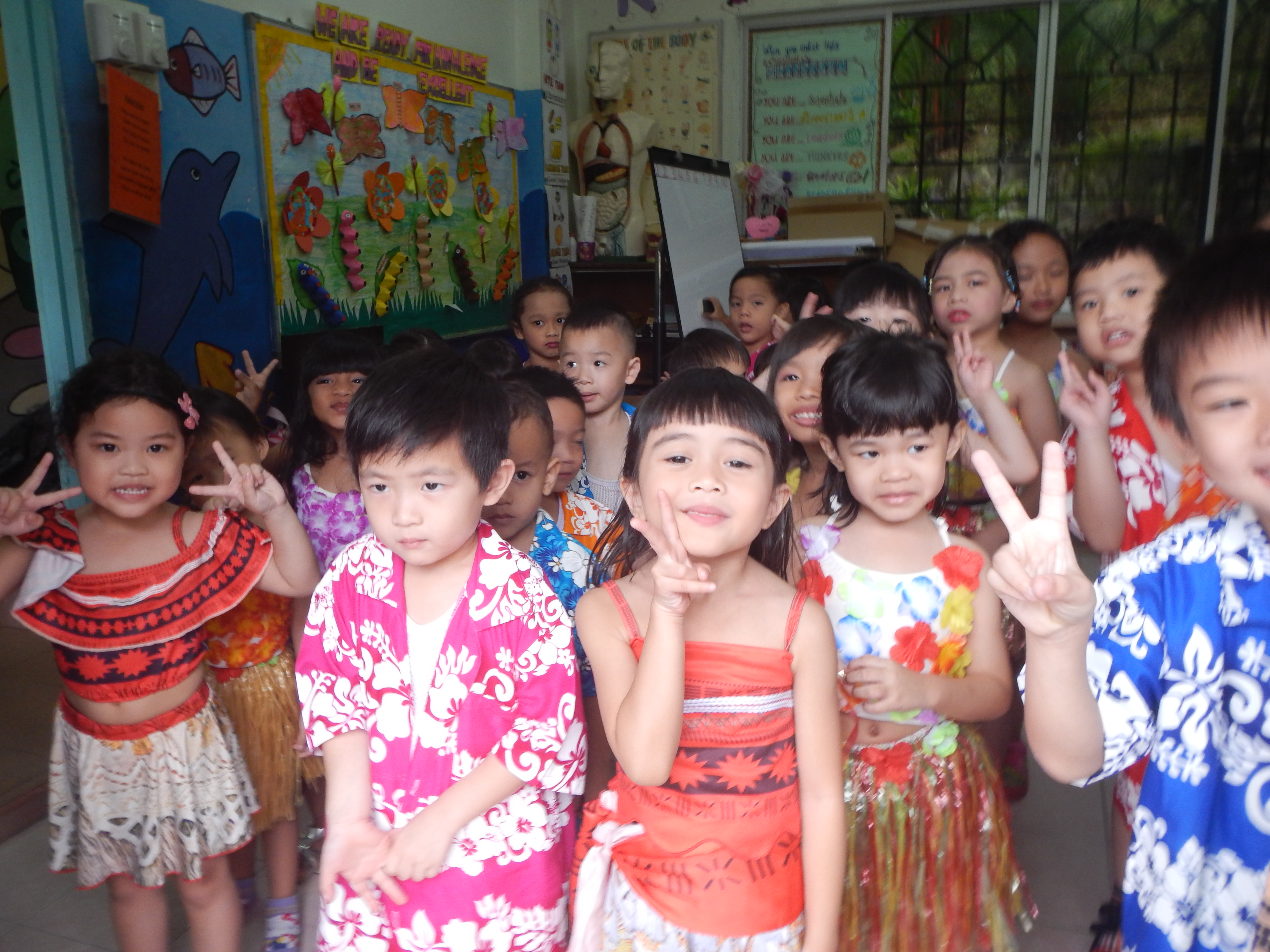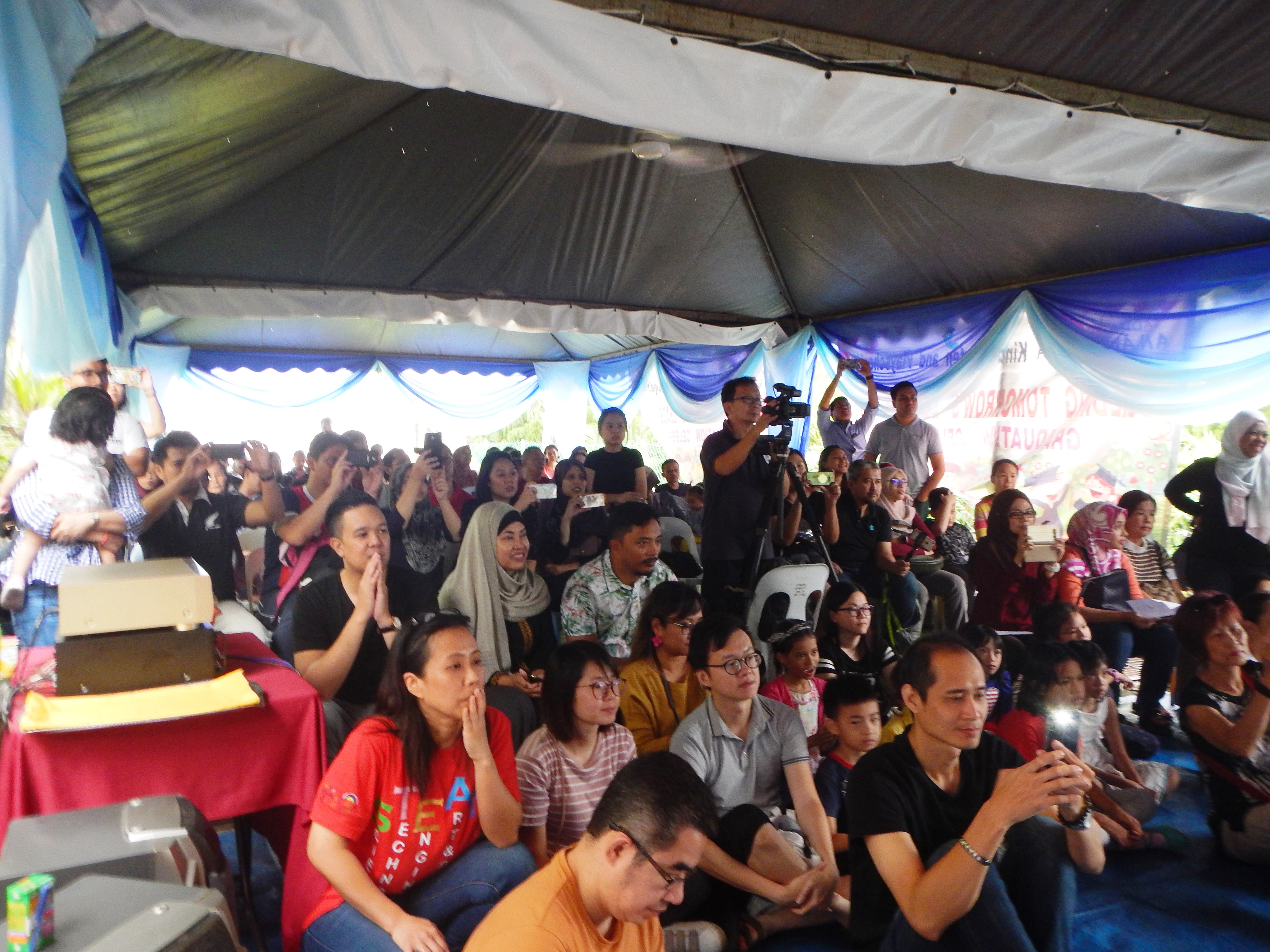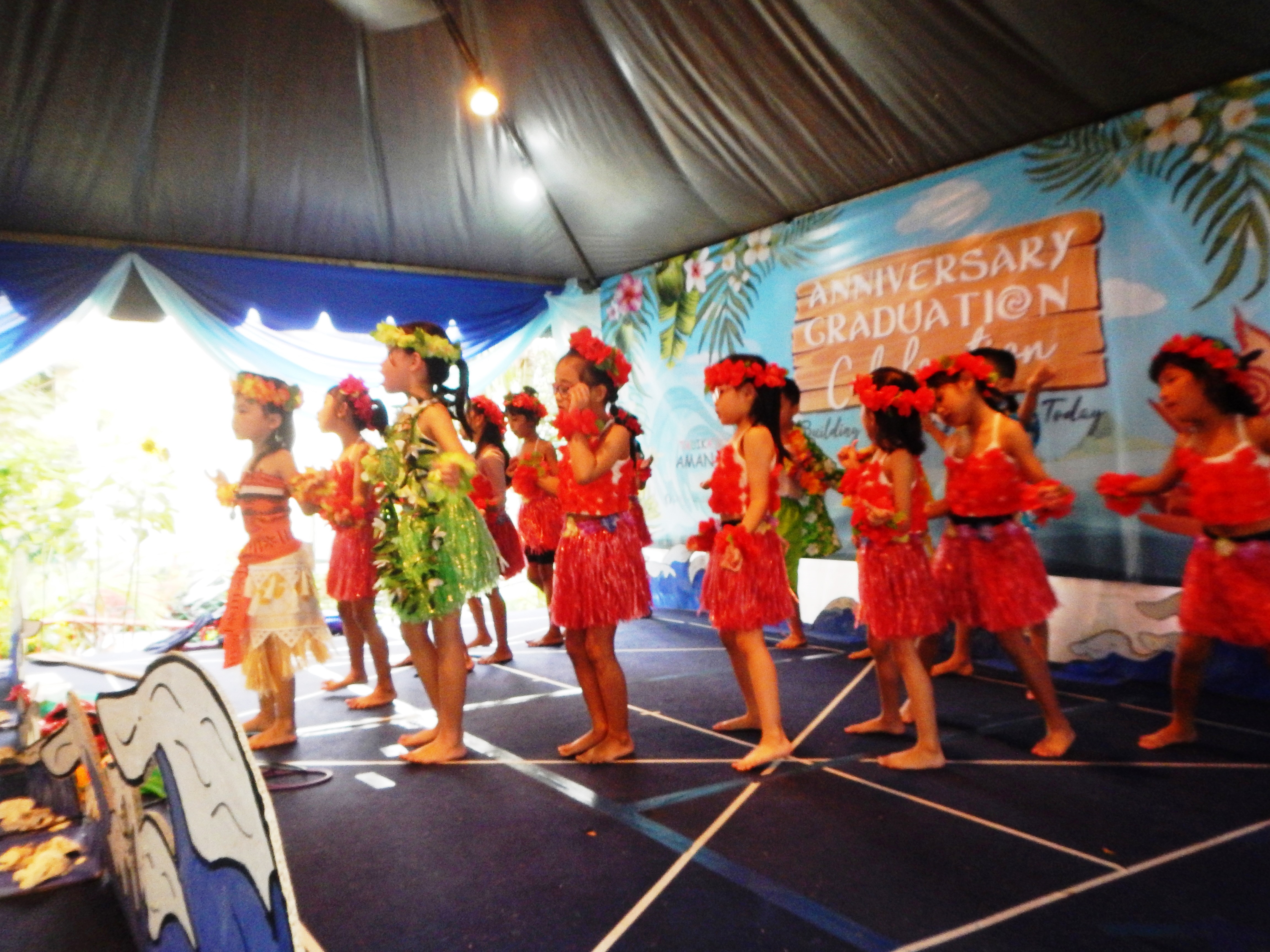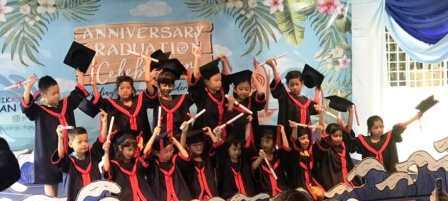 Testimonial
Celebrating Tadika Aman Ceria Success

"Tadika Aman Ceria menjadi pilihan kerana menyediakan prasarana yang sesuai untuk Perkembangan kanak-kanak. Selain daripada penekanan kurikulumnya yang menyeluruh, merangkumi pengajian agama/moral, matematik, sains, Bahasa Malaysia, Bahasa Inggeris dan Bahasa Mandarin, ia juga memberi peluang anak –kanak menceburi bidang sukan, muzik dan seni serta kraf. Potensi diri dan bakat kanak-kanak dikenalpasti dan diperkembangkan.


Selepas setengah tahun mengikuti kelas tadika dan 'day care' sepenuh masa di TAC, kini anak saya lebih berdikari dan lebih yakin berkomunikasi dengan rakan sebayanya. Keunikan TAC yang mempunyai pelajar dari pelbagai agama dan bangsa memberikan anak saya pengalaman keharmonian dan semangat Malaysia Baru.
Jutaan penghargaan tahniah untuk para pendidik TAC yang penyayang dan berdedikasi!"


Catatan: Pn. Husniza Hussain, Ibu Mohammad Hafeezudin (6 tahun)


The children express joy and find school to be fun!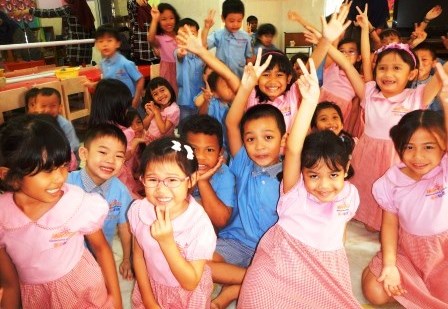 Happy Family Sports Day 2018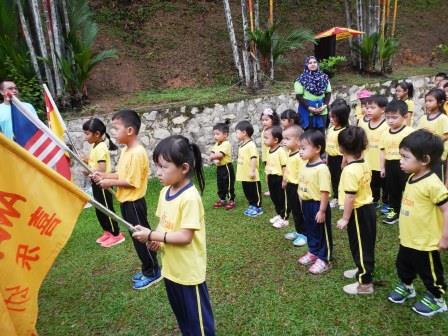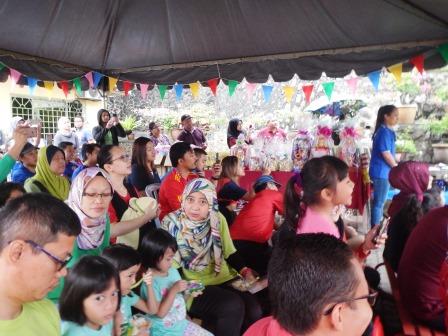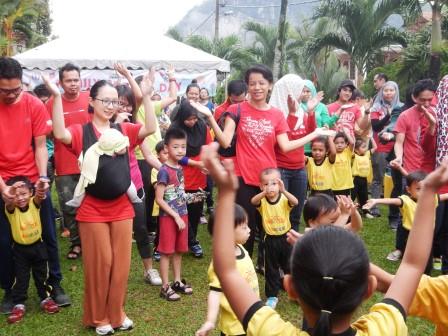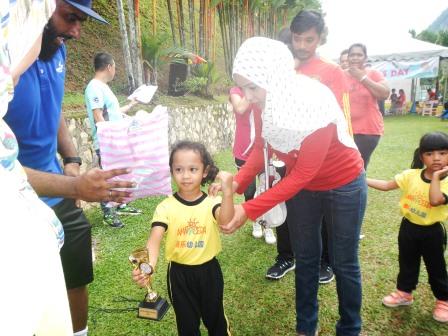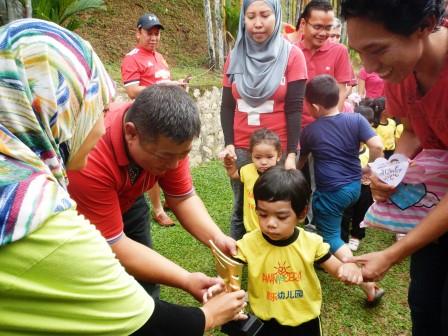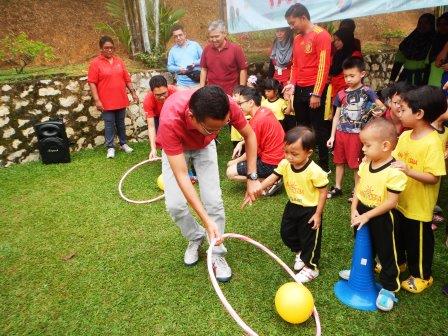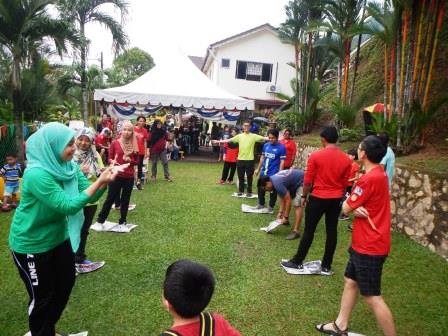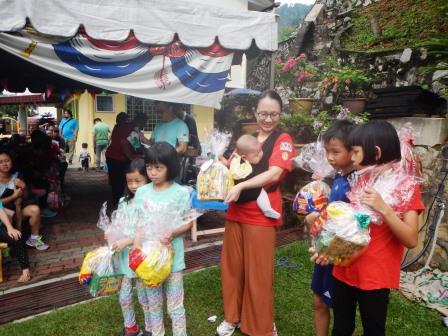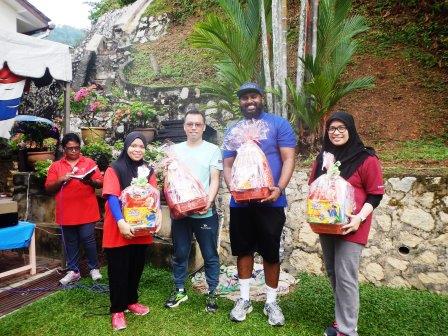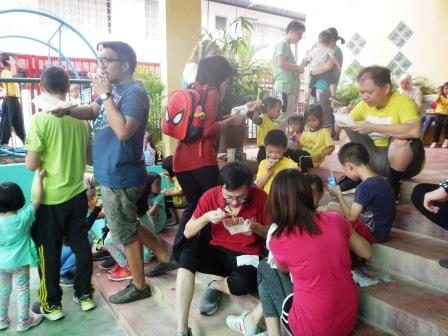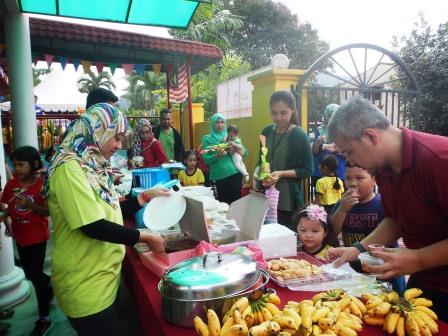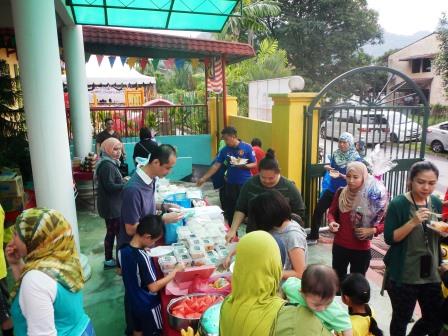 *****************************************************************************************************
34th Anniversary Concert
Children in colourful costumes performed Colours of Malaysia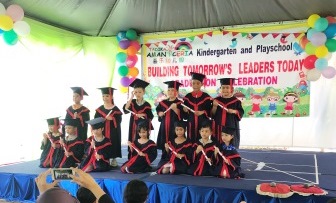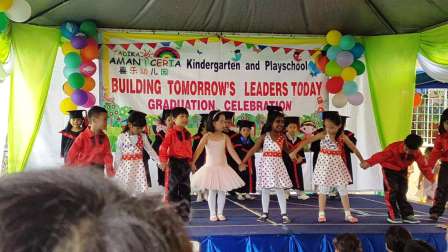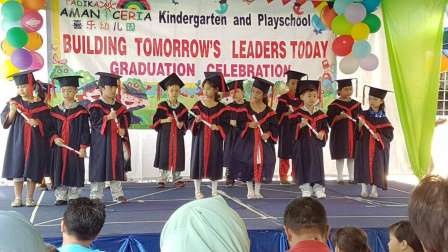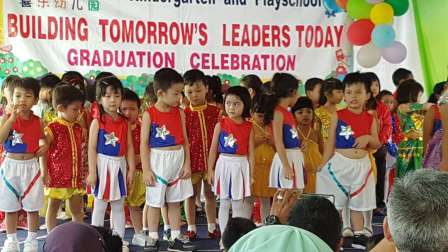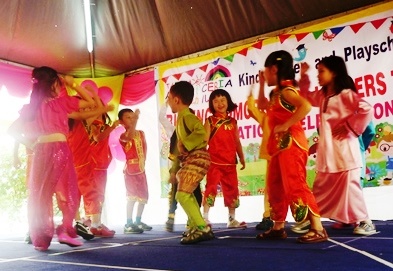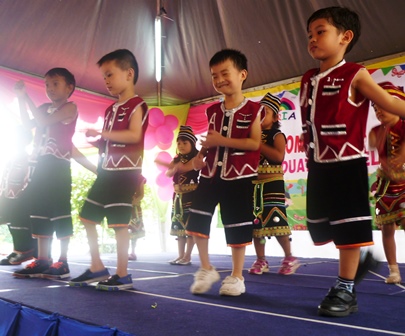 ******************************************************
Educational Field Trip at the Organic Farm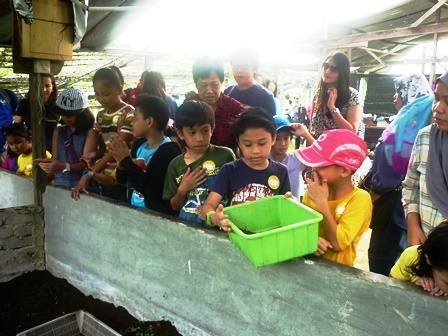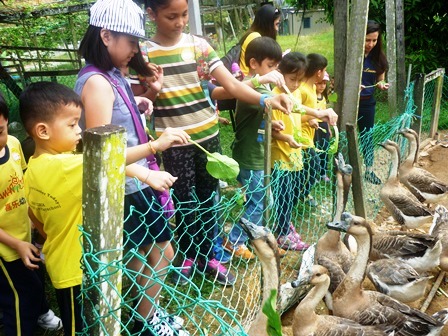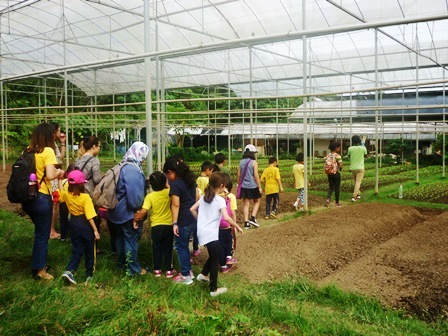 Fun Educational Trip at the Organic Farm


Children had the opportunity to get in touch with nature and experience the fun of labor in agriculture.


This trip enables children to understand organic fruits plantation and vegetable picking.

The labor involves in farming, experience the beauty of nature and to acquire the quality of agricultural knowledge and understanding of the sensory garden.

It was a perfect day for the field trip as the weather was fine. The children enjoyed their learning (a change from everyday classroom routine) which gave them a real-world experience.
Looking forward to our next educational trip with you and family.