GREAT SCHOOL EXPERIENCE STARTS HERE!

Learning is the greatest adventures full of excitement and a joyful experience. Children learn best in a holistic environment where exploration is encouraged. Through exploration and play children discover, clarify, and learn. They understand better what can be seen and touched, activities utilize real, hands-on materials and manipulative.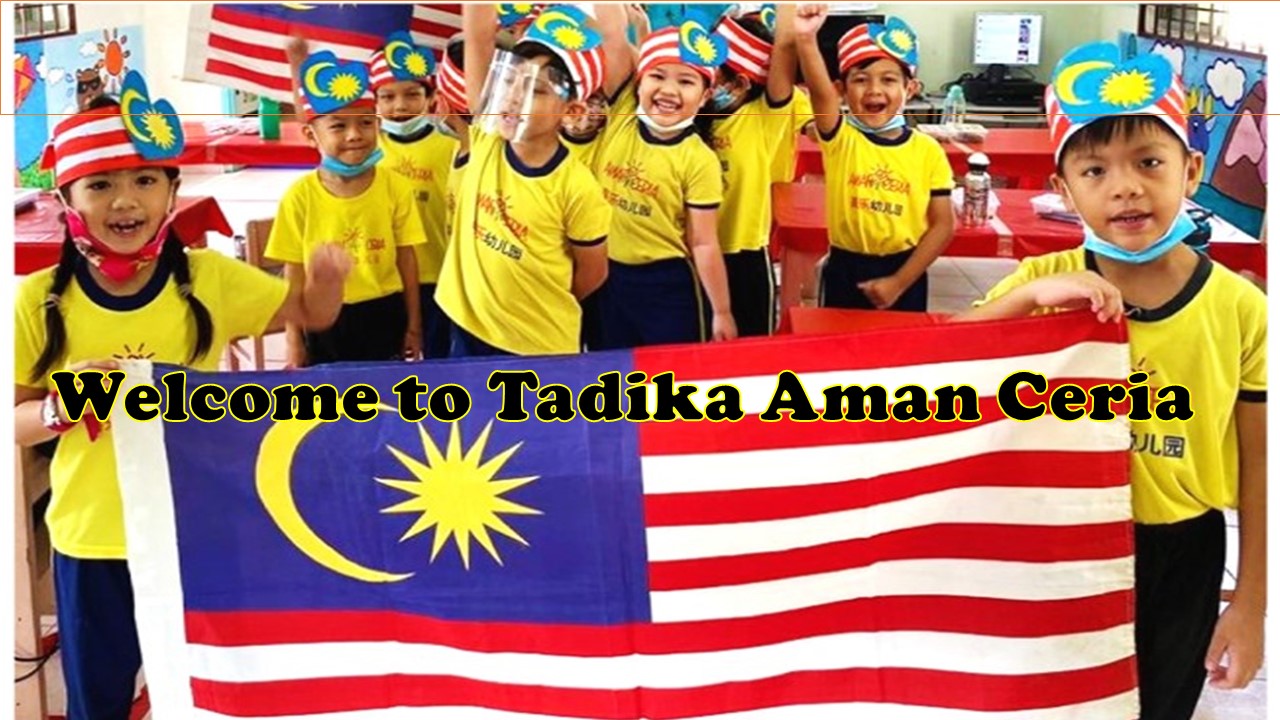 Innovative Teaching & Learning

Tadika Aman Ceria is committed to high quality education and care with the strong record of excellence. Through the years, TAC has successfully nurtured countless of confident preschoolers, given them the solid foundations in their lifelong educational experiences.

Our Innovative Education System addresses the multiple intelligences, connects with STEAM-based learning (Science, Technology, Engineering, Arts and Math). Incorporating the 4C's -critical thinking, communication, collaboration, and creativity. Children become self-directed lifelong learners, problem solvers and critical thinkers.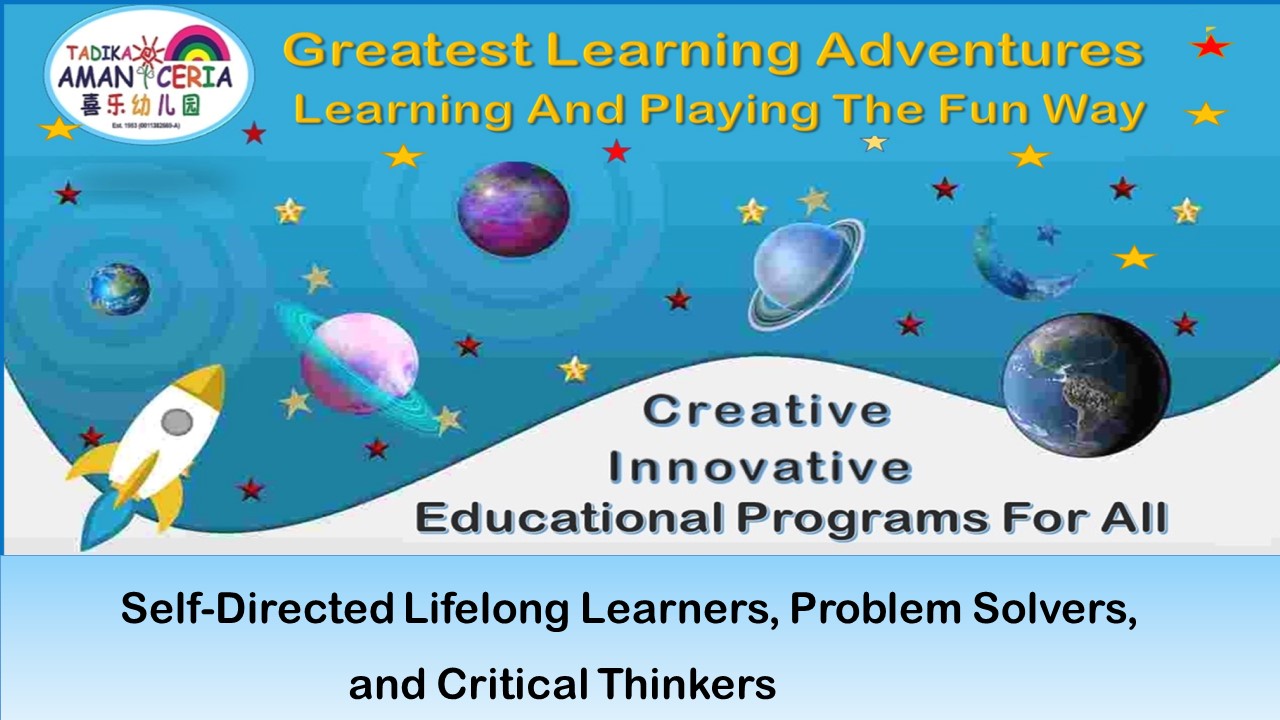 The program is concerned with establishing a classroom atmosphere to provide a means by which each child develops:
• positive feelings toward learning
• good habits in care of self and materials
• the ability to share, cooperate, and getting along well with others
• readiness for formal reading and math generalizes through concrete learning experiences
• an opportunity for aesthetic appreciation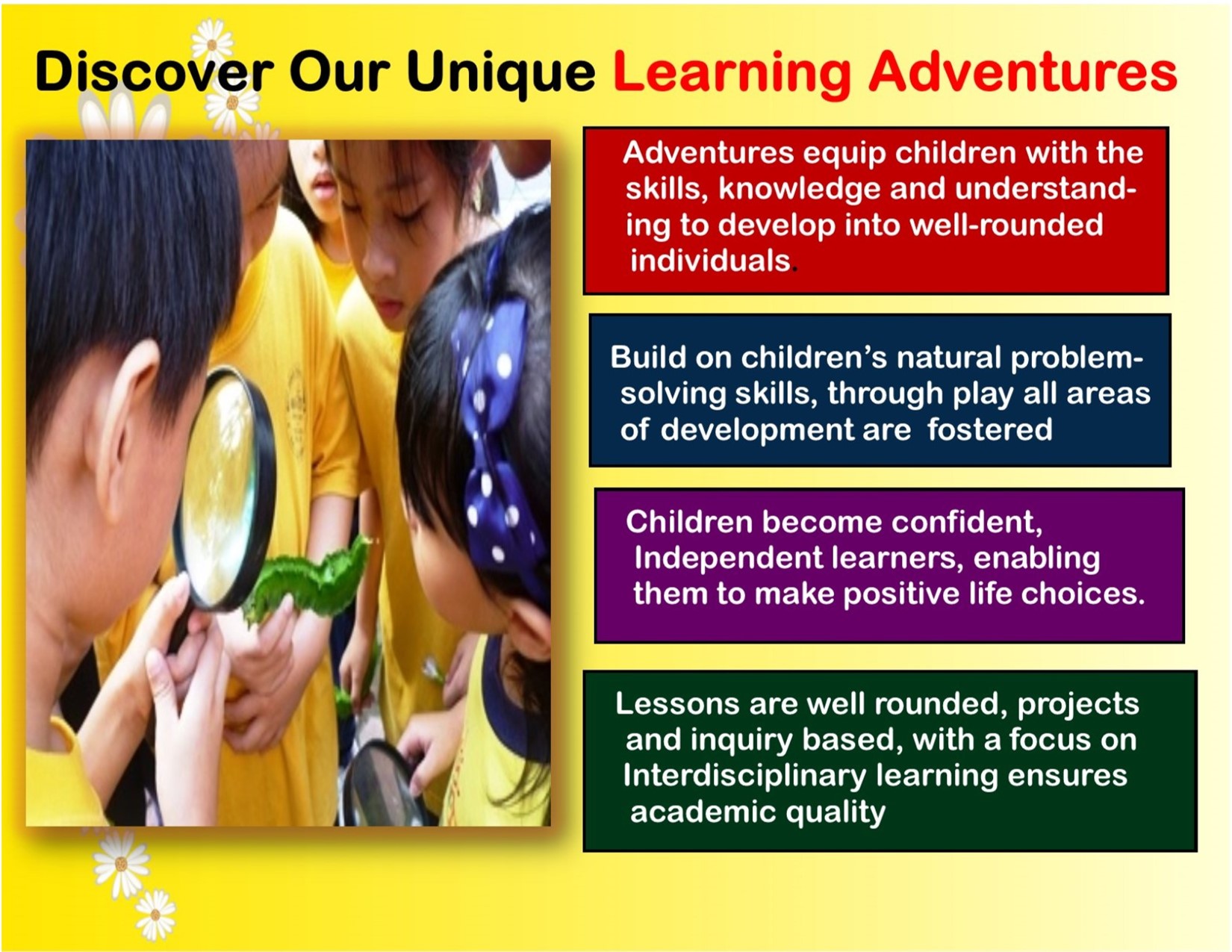 Learning Adventures Ignite Children's Passion for Learning -

Children learn about seeds geminations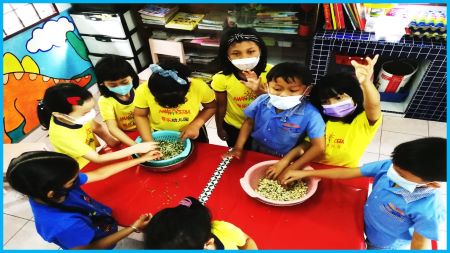 Fresh lettuce from our vegetable garden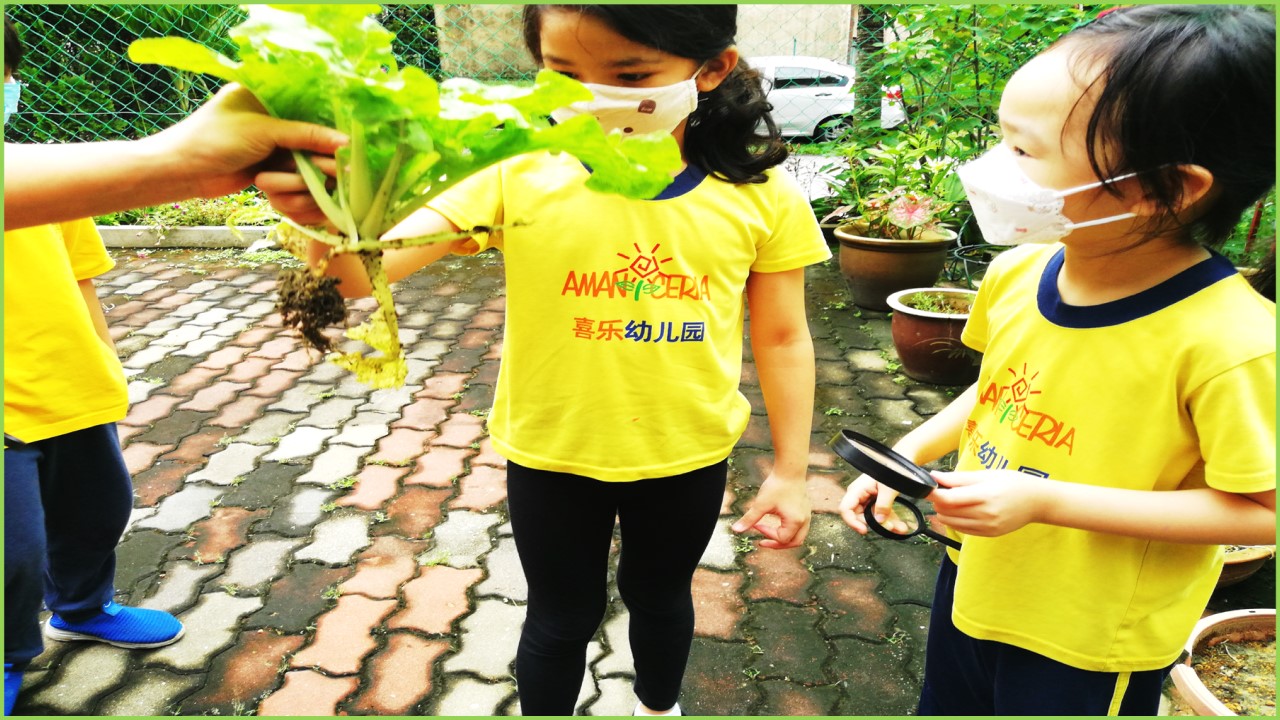 Cooking an important life skill that involves working confidently, sharing responsibility, good work ethic and team work.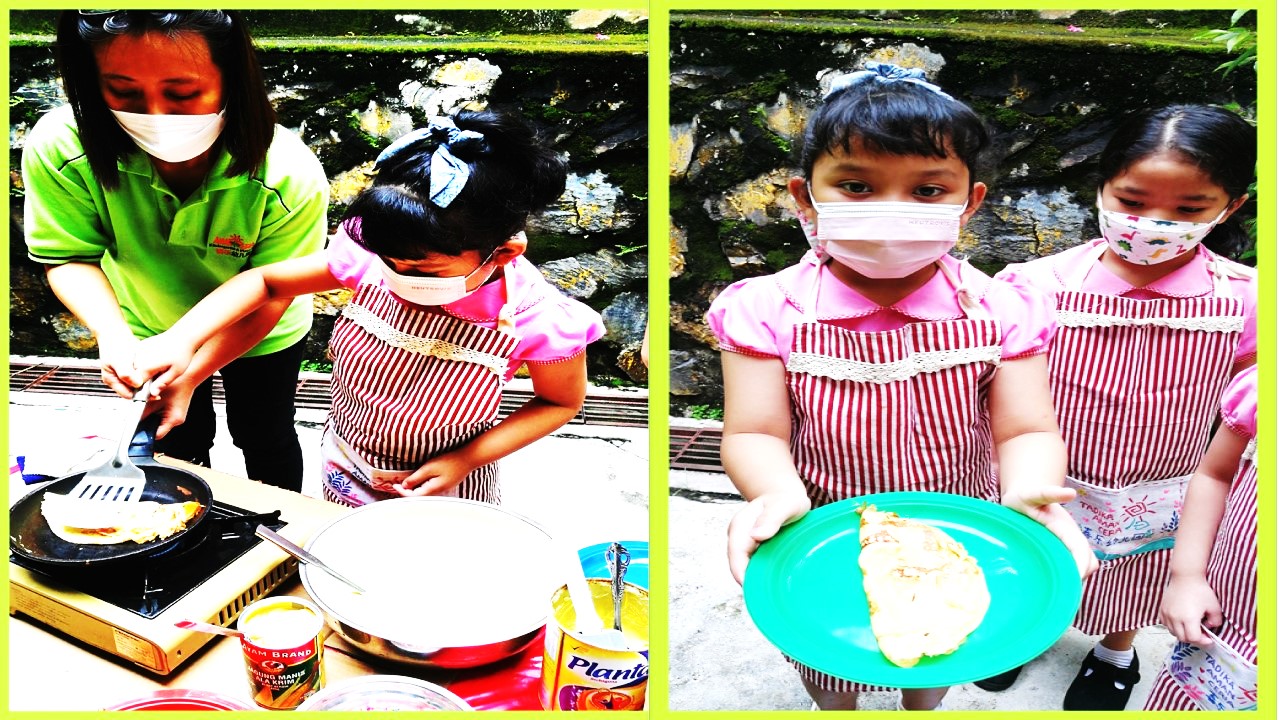 Nurturing Environment Embraces Diversity
Our children are community-minded, respectful and resilient.

Respect all people, accept difference in others, be it cultural, religious, and racial.

They work independently and collaborately to complete the tasks.

The children's intellectual growth through engaging hands-on activities and broad-based learning.

Classes Stimulate Creativity and Passion for Learning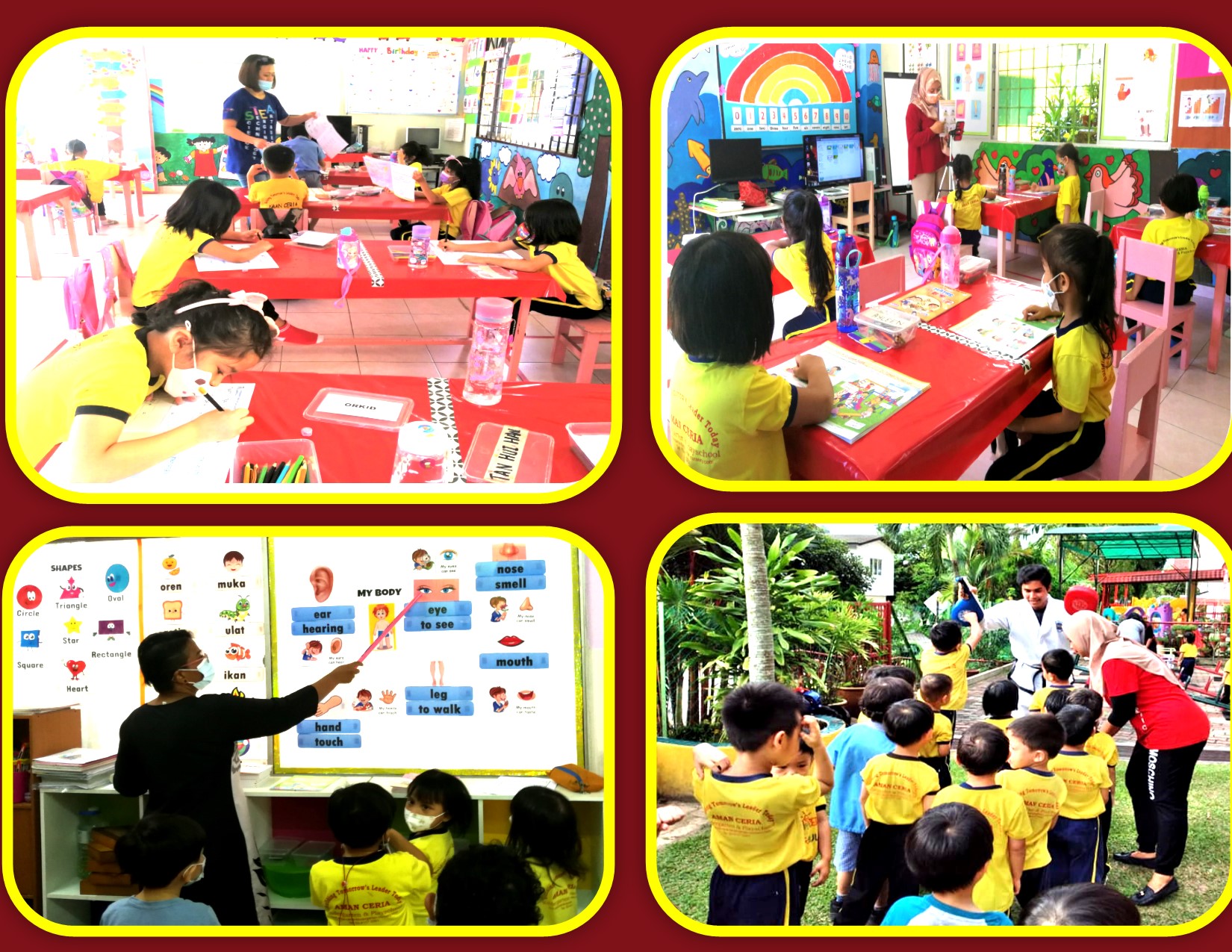 Foundations of Academic Excellence

& Extracurricular Activities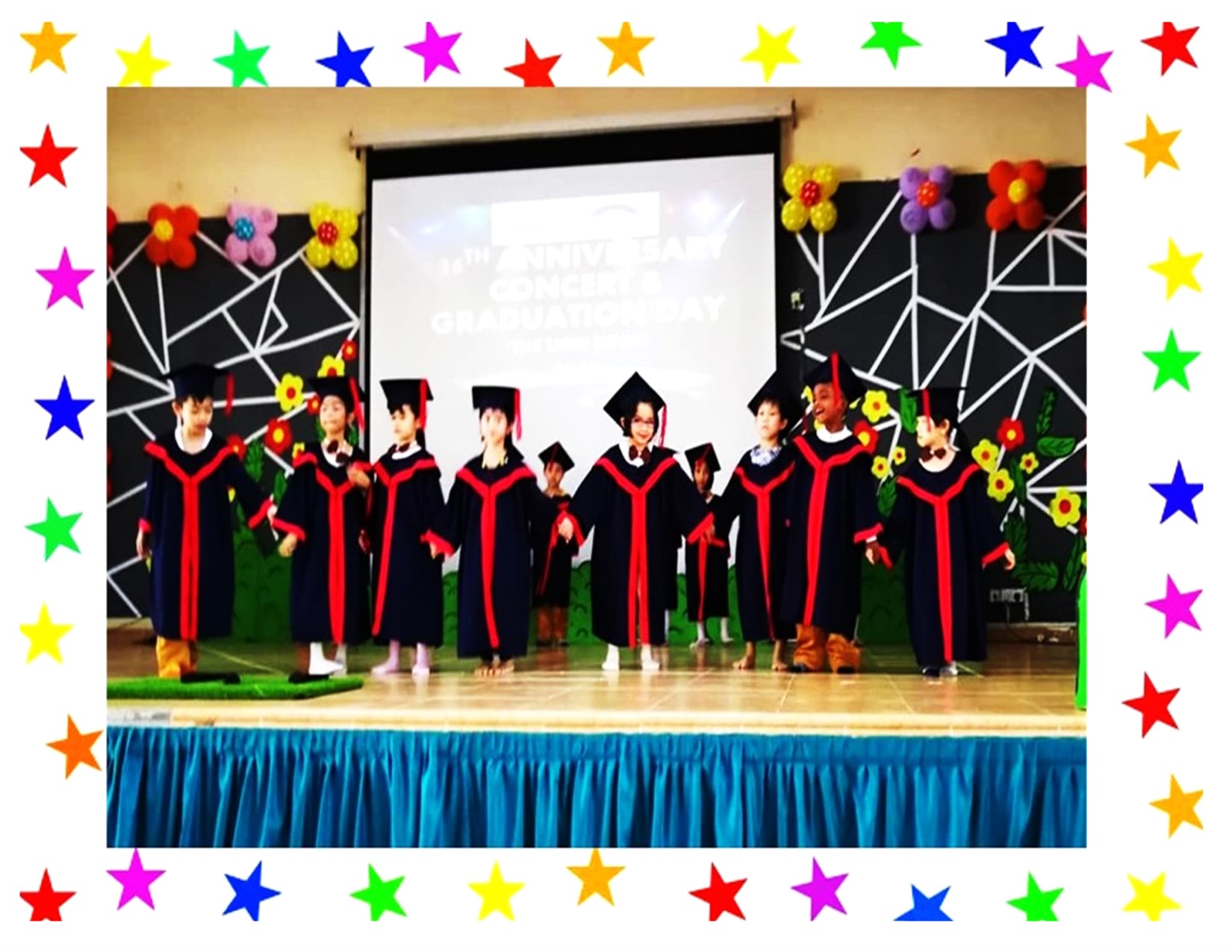 Tadika Aman Ceria has always been at the forefront of development in Innovative Teaching and Learning. Children equip with knowledge and skills, face the future with confidence, fortitude to reach their fullest potential.
Tadika Aman Ceria (formerly known as Seri Melawati Kindergarten) founded in 1983. The name Aman Ceria was chosen to reflects her commitments of nurturing children in a safe (Aman), joyful and cheerful (Ceria) learning environment, beneficial to the development of healthy and happy children.
TAC education system is flexible and diverse, adopts a broad-based education. Supporting children's holistic development, children develop into well-rounded individuals who not only excel academically but has good character and resilience to deal with life's challenges. Children show respect, self-control, self-confidence, and sensitivity in their social interaction.

Our teachers kindle the love of learning by using real-life experiences and other lively sources of knowledge. More flexible in teaching, encourage creative and critical thinkers. Children are encouraged to ask questions, figure out the answers themselves. Rather than being told the answers by teachers. We prepare our children for a journey of wonder and self-discovery.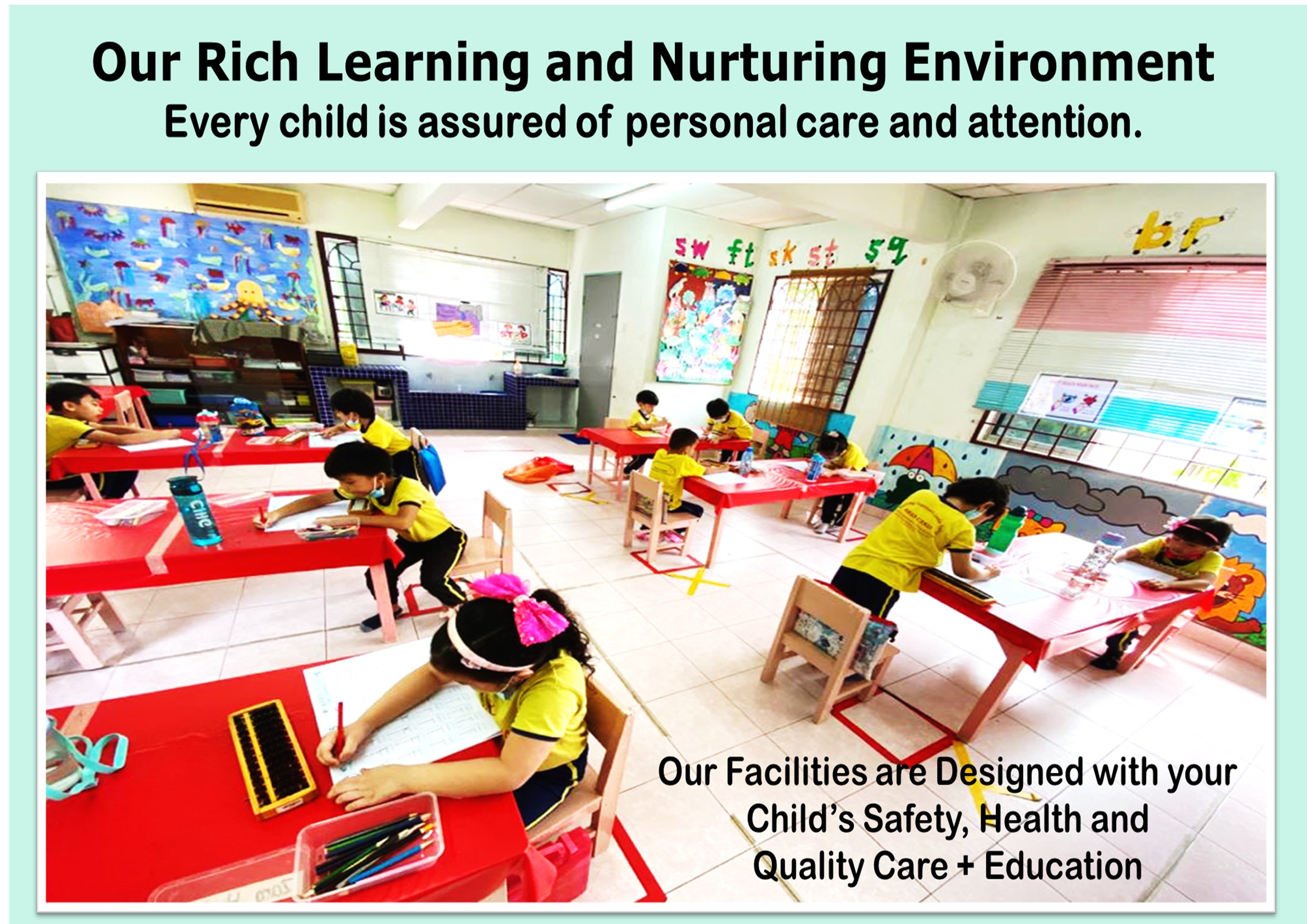 Nurtures Healthy, Wholesome, Curious Children


Our rich learning and nurturing environment supports and encourage active learners.

The children learn best through direct, hands-on experiences, opportunities to explore and experiment.

Our teachers are well trained in Early Childhood Education, competent, caring, every child is assured of personal care and attention.

We encourage the children to be inquisitive, independent and enthusiastic in their learning
Seeds germination experiment in egg trays and in plastic bottles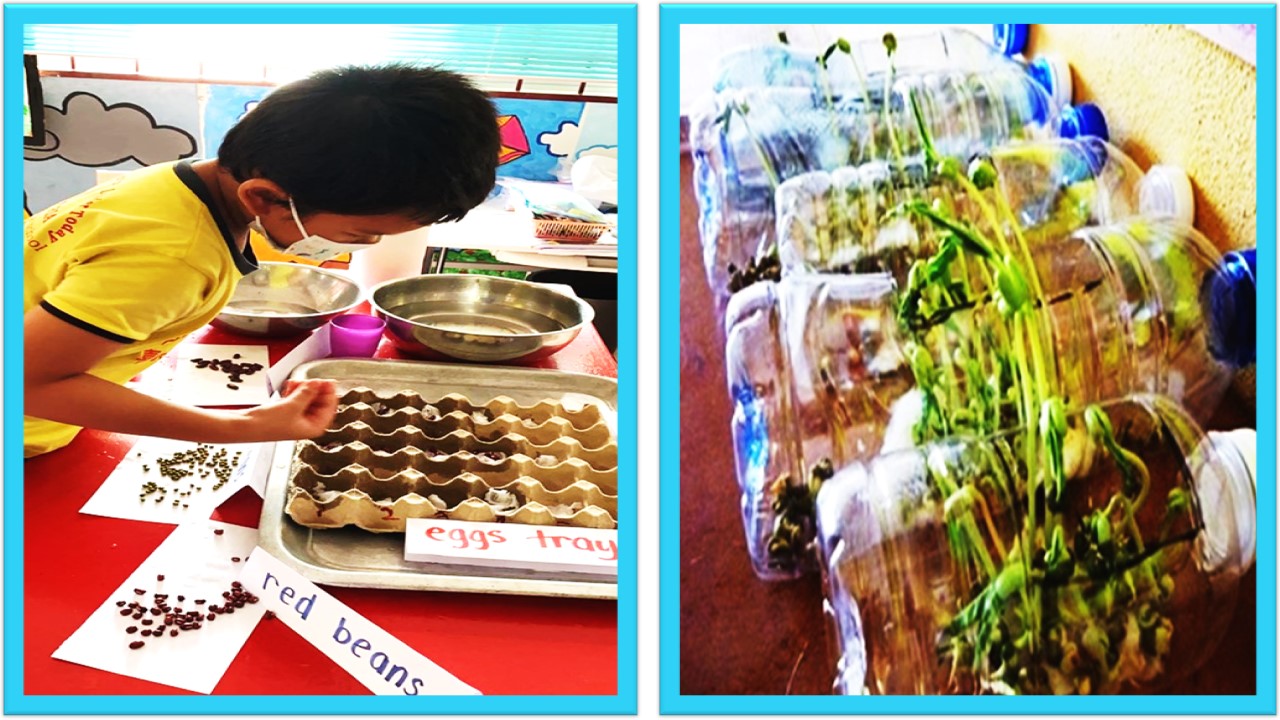 Indoor Space Designed for Healthy Growth and Development
We nurture and develop children to encourage self-learning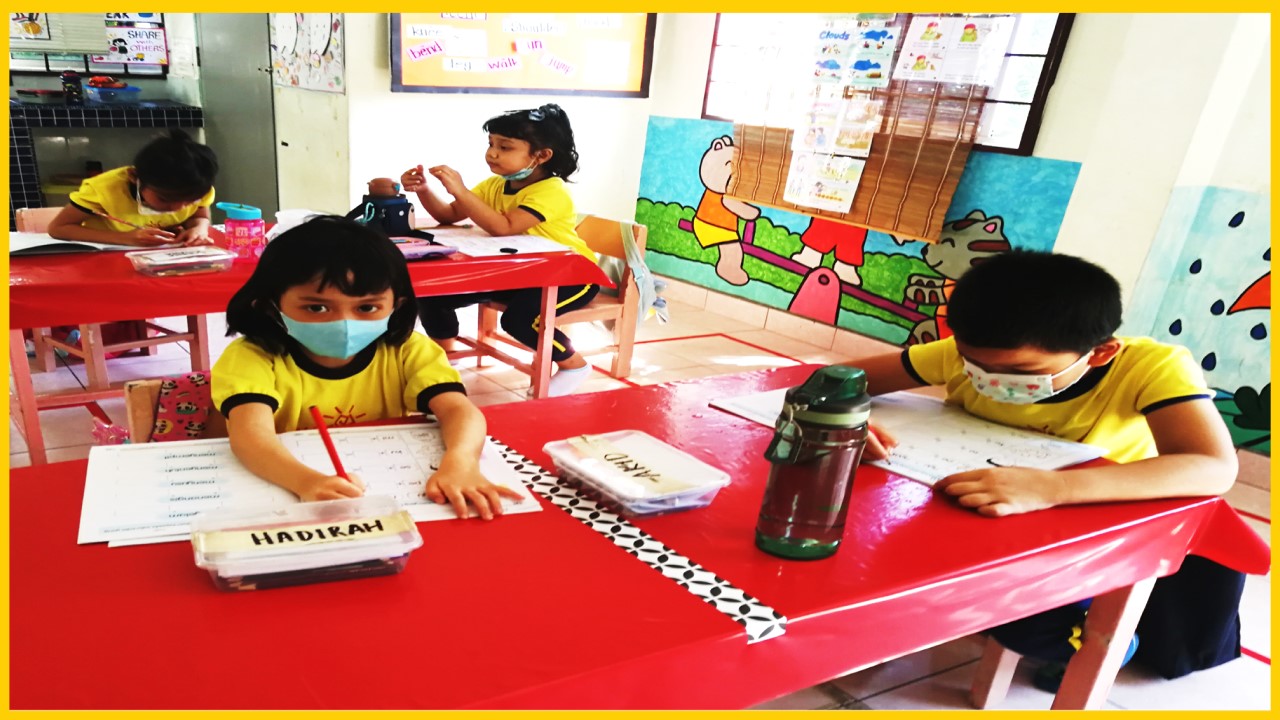 Great outdoor space for growing healthy bodies and minds
Learning through play and positive interaction build friendship




We provide the solid education foundation for every child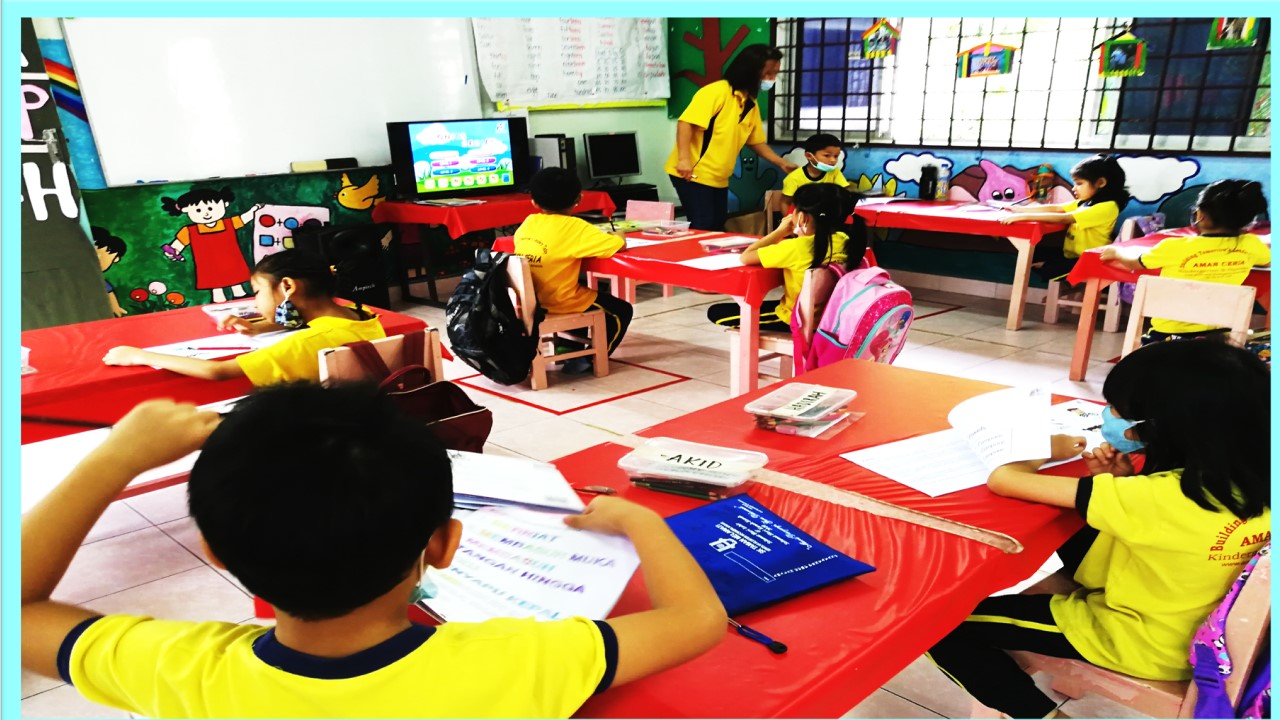 Our exclusive curricula, combined with our own digital lesson planning tool, enable teachers to create personalized learning experiences, appropriate to every age group.
We recognize play as the most important work that children do, when children are having fun, learning is taking place.

It is through play that children practice essential communication, collaboration, and problem-solving skills.

Play strengthen foundational skills for language, numeracy, science, intellectual, art, creative and critical thinking.

Inquiry-Based Learning Environment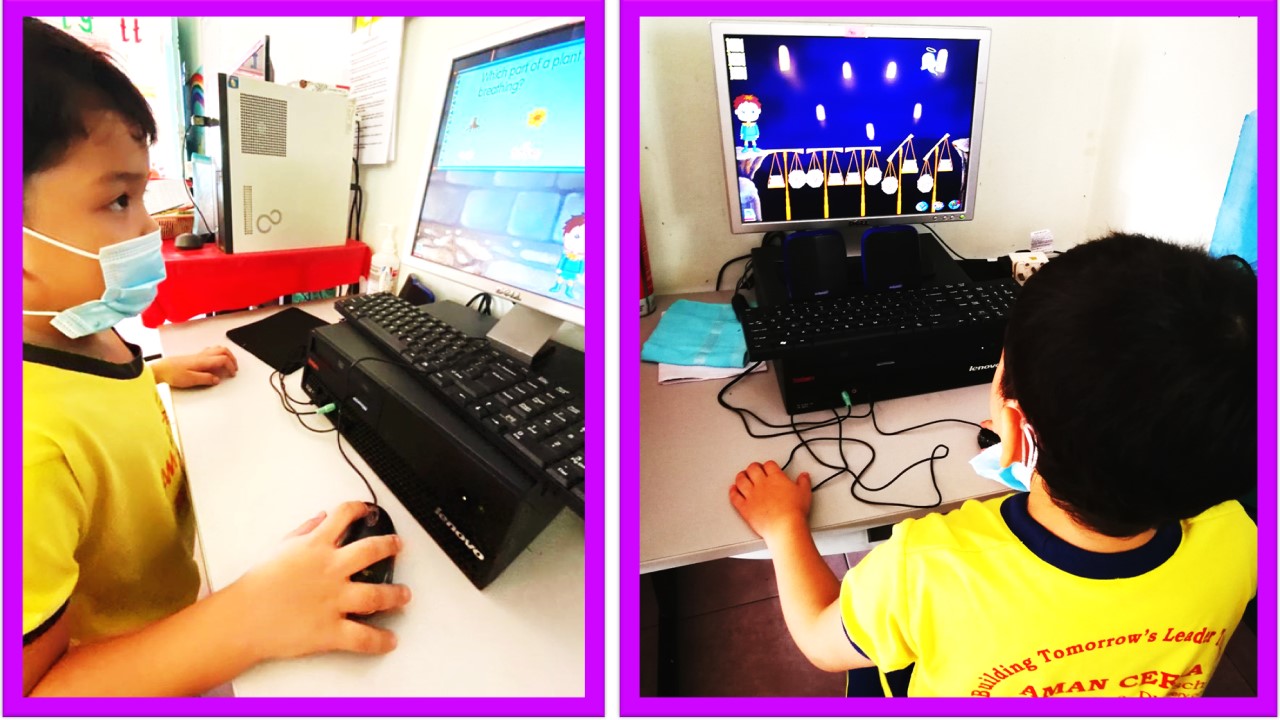 STEM Project: Lego Inspire Creativity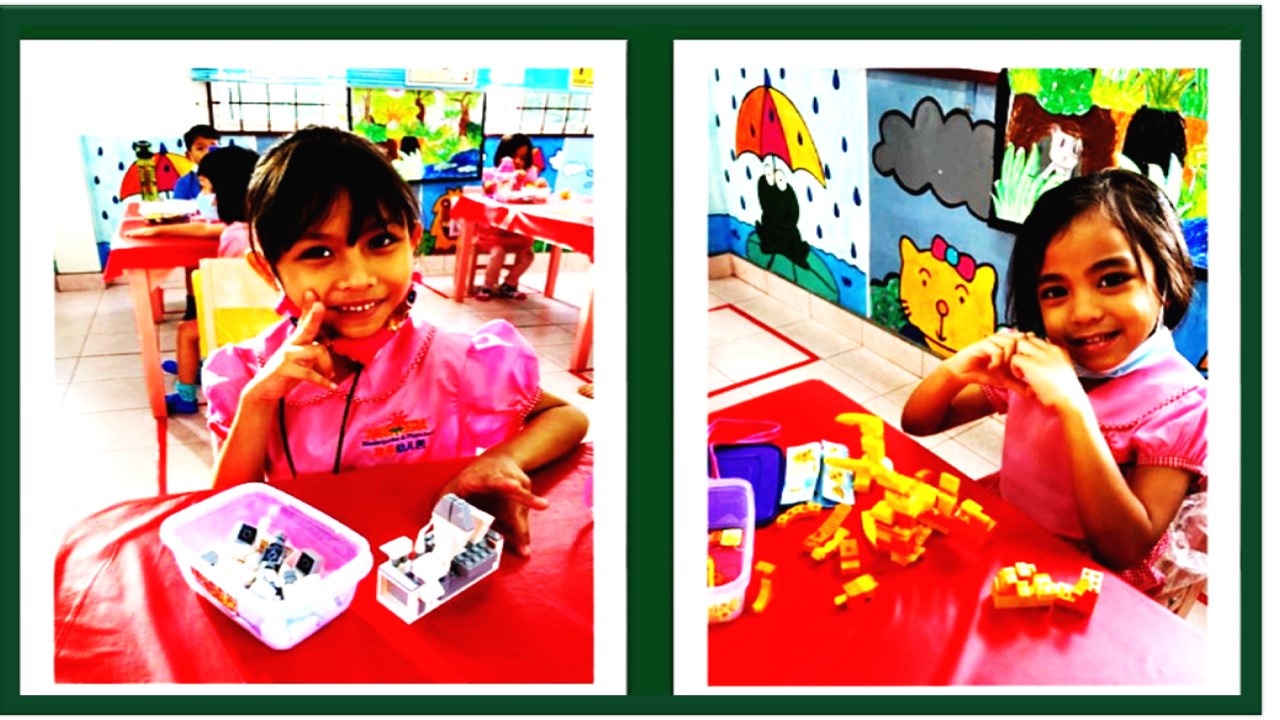 Exploring Health Science Learn About The Human Body Parts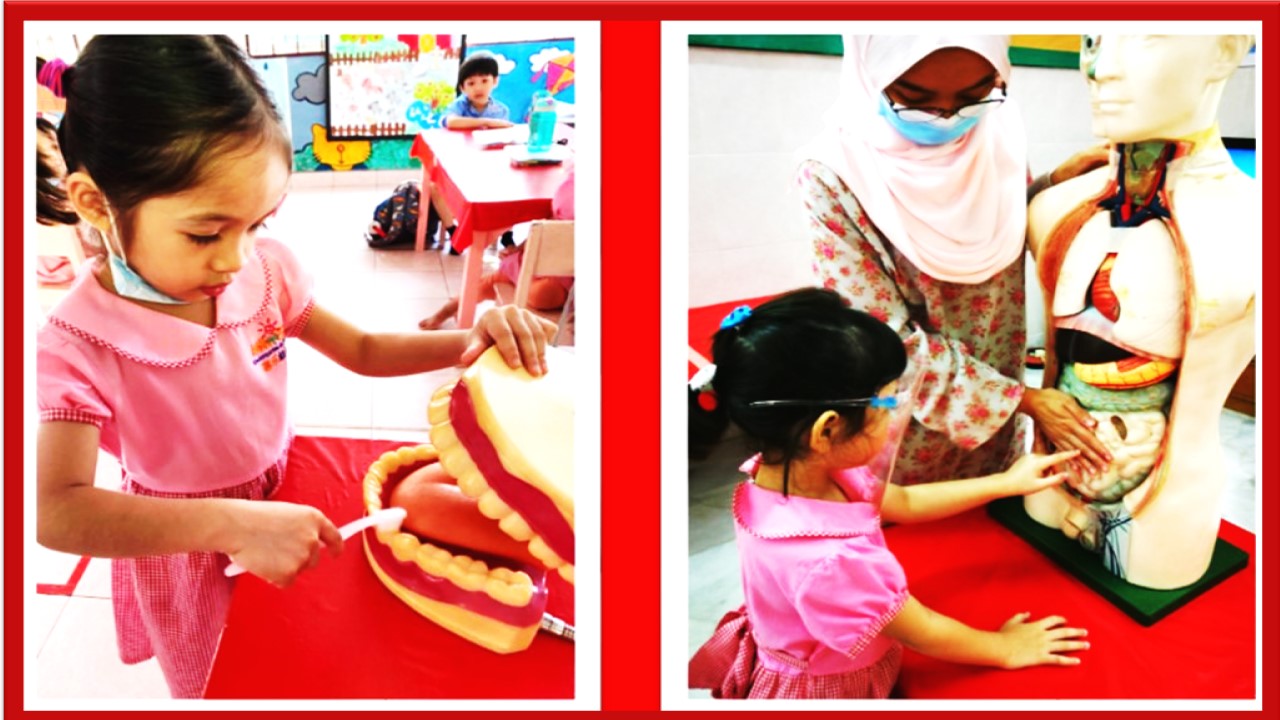 OPEN ADMISSION TO 2022 SCHOOL YEAR

KINDERGARTEN & STUDENTS DAYCARE

We understand how important your child's education and happiness is to you.

We offer your child every advantage to grow academically, emotionally, physically and creatively.

We invite you to inquire about our school and schedule a visit

Kindergarten Session (Age: 2 – 6 yrs.)
8:00am - 11:30am .(School Closes follow the Term Holidays)

Students Afer School Day- Care (Child Age: 2- 10 yrs.)

7:30 am — 6:00 pm ( School Open During School Holidays)

Welcome to visit us anytime during office hours.
Make an appointment first before your visit. Thankyou

OFFICE OPERATING HOURS 8:00AM - 5:00PM

OPEN MONDAY - FRIDAY


Public Holidays School is closed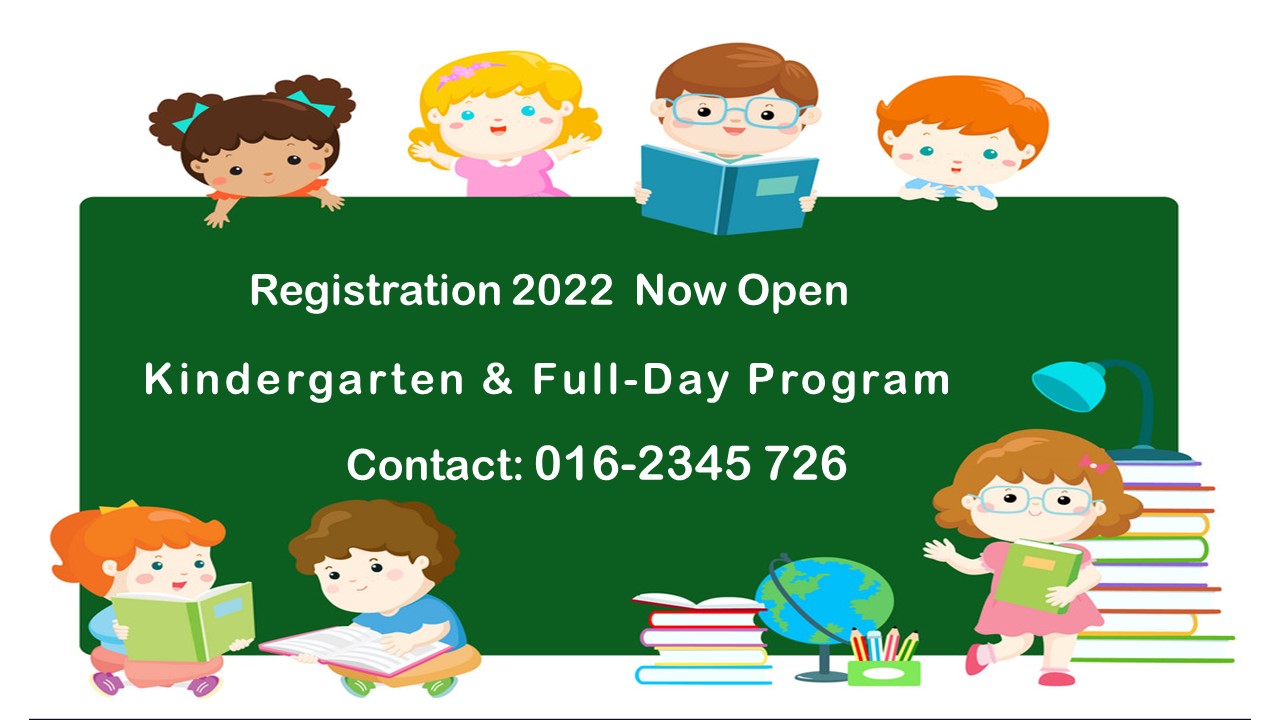 Call : 03 - 410 70261 / 016-2345 726 (whatsapp )

email: amanceria@yahoo.com

Address: 11 Jalan H 1 Taman Melawati,
Ulu Kelang Kuala Lumpur,
53100 Malaysia