Strong Academic Foundation

& Co-Curricular Activities
The strong academic foundation and co-curricular activities can do wonders for children in providing them a well-rounded education beyond the classroom.
Gardening is a great way to teach environment awareness.
Children learn how Hydroponic plants growing without soil. They learn about the nutrients that plants need to grow are put into water and delivered to the roots of the plants.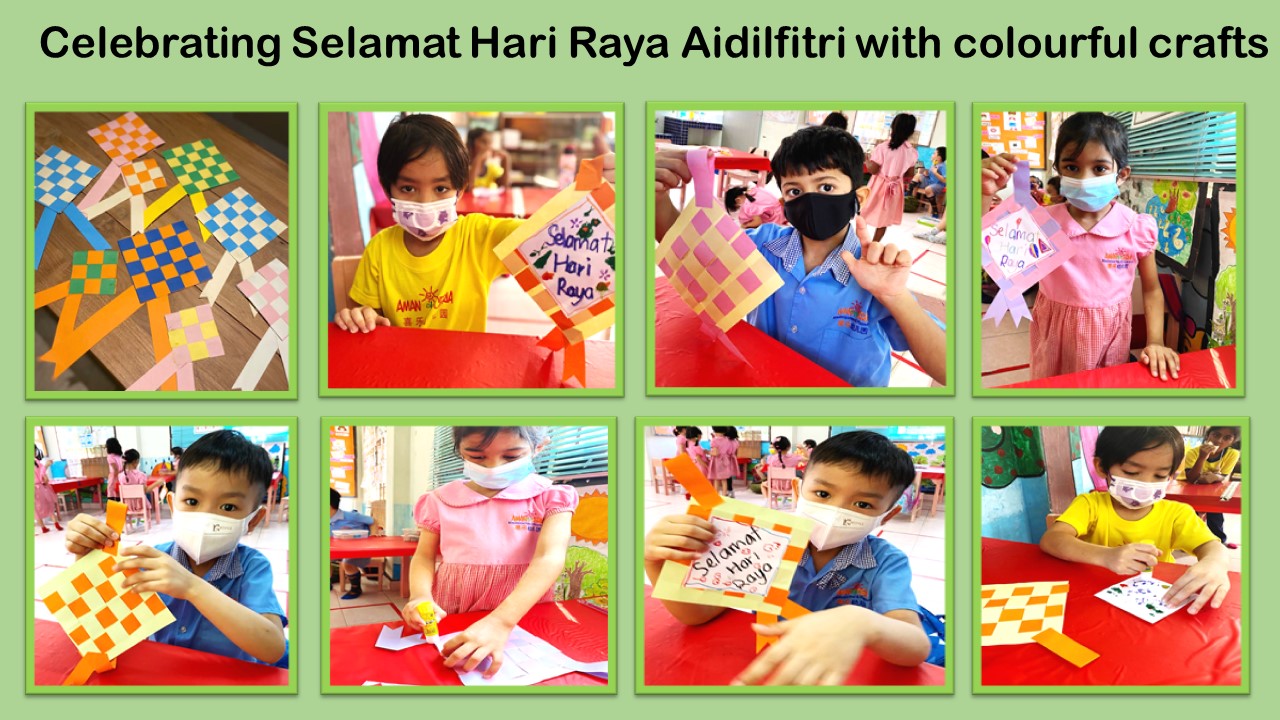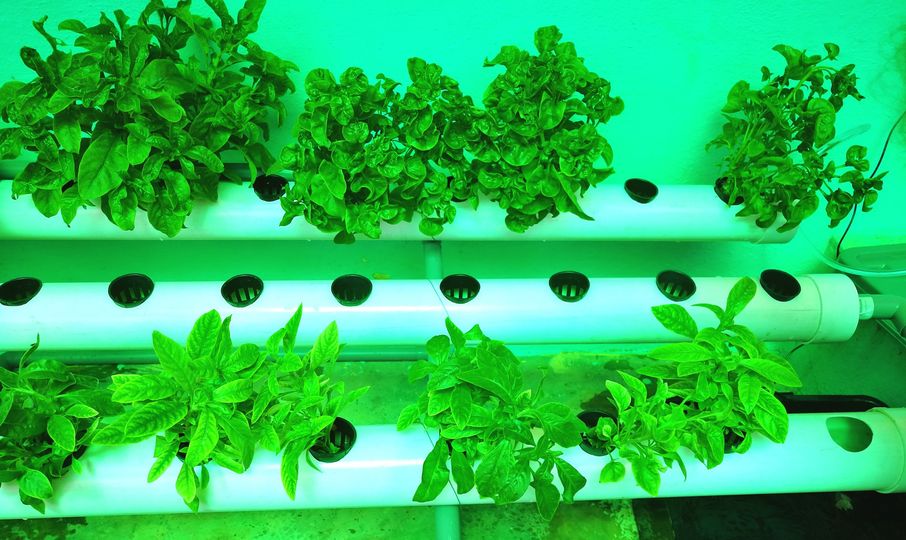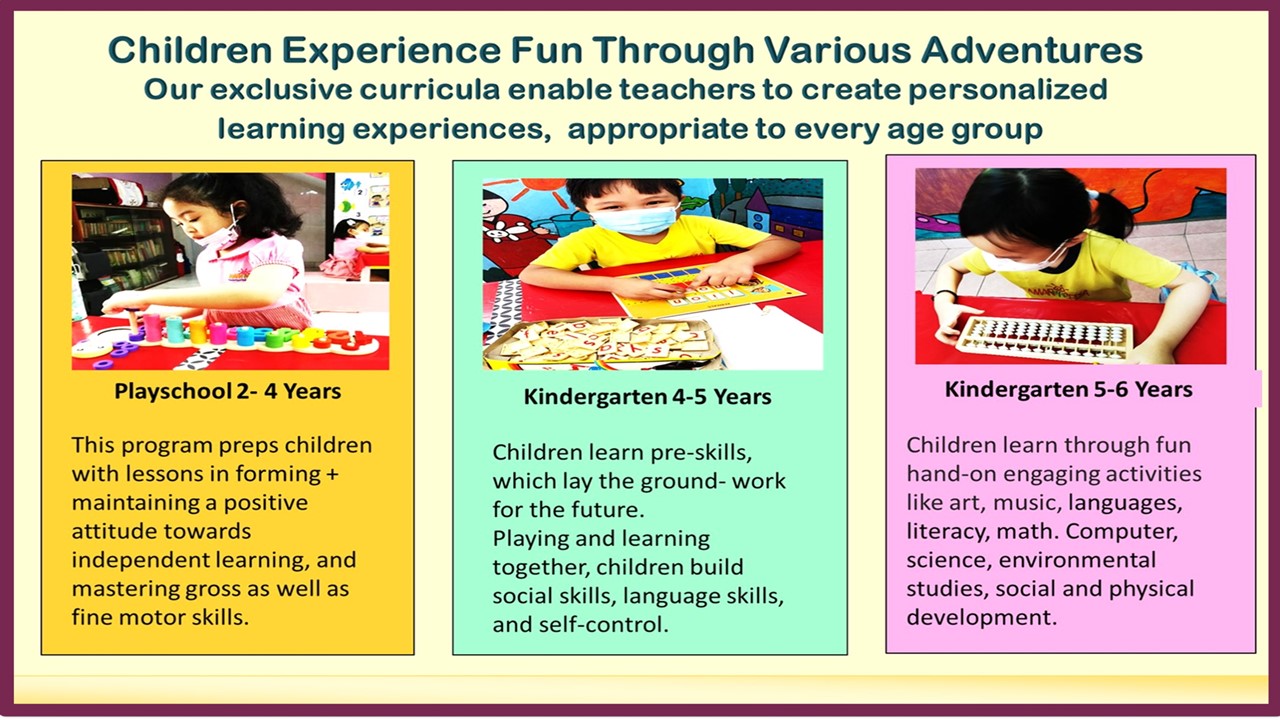 Co-curricular activities play a vital role in children's holistic development.


Children engage in co-curricular activities gain the benefit of leading a much healthier lifestyle along with a foundation in which to build confidence, creativity and social skills.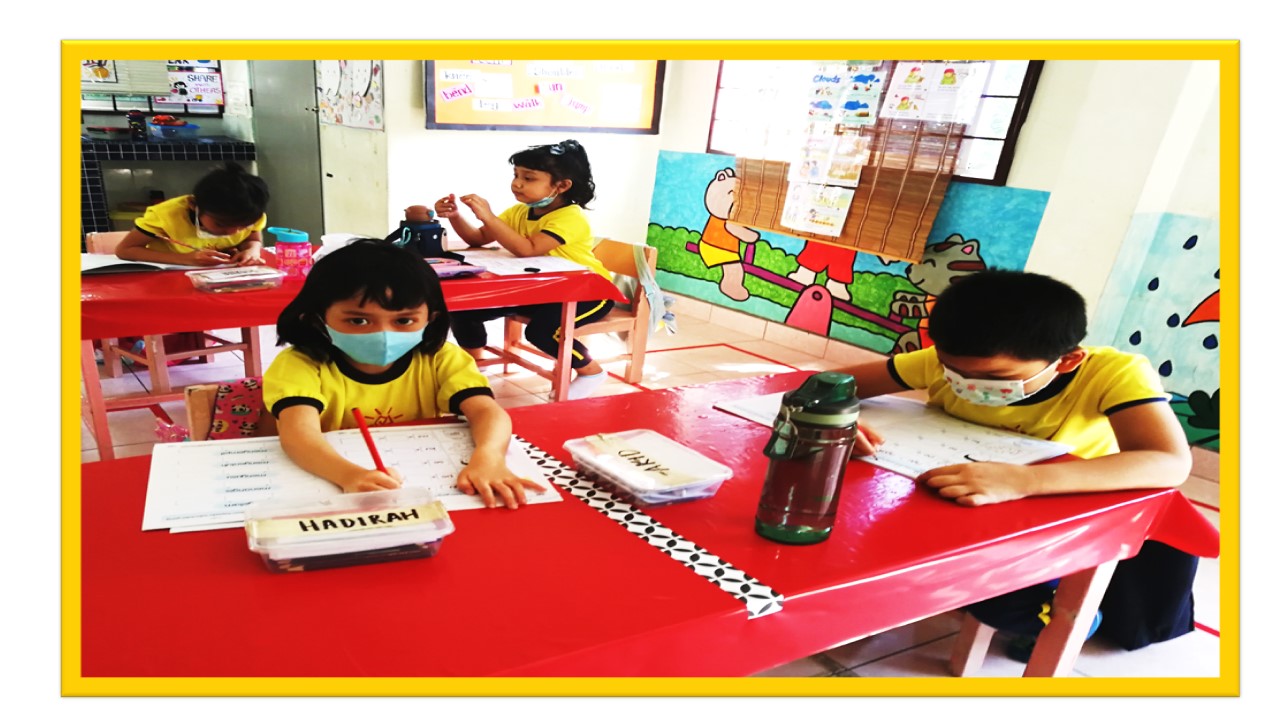 Fun Water Play (some pictures taken before MCO )
Keeps children healthy and provide opportunity to develop essential motor skills.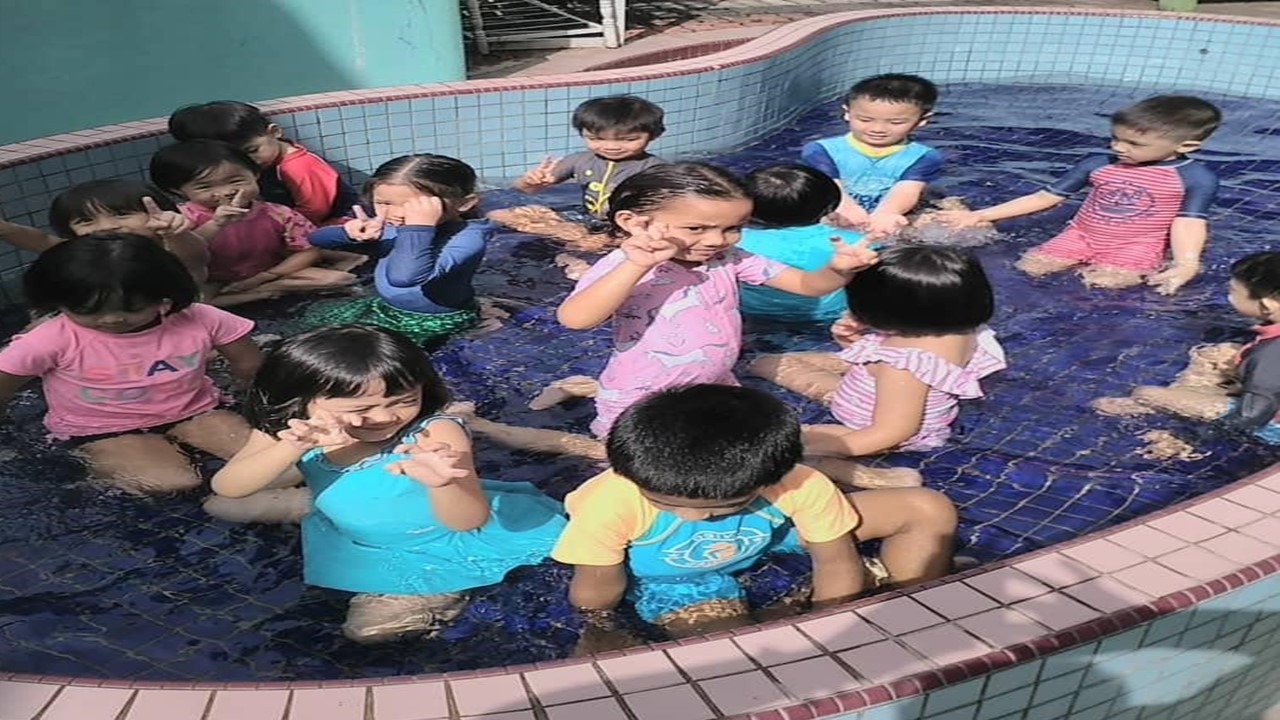 We incorporate a variety of approaches to educate children to achieve their highest potential


• Children develop essential skills that build the strong academic foundation for lifelong learning within positive social, intellectual, andd creative growth.
• Integrated learning experiences, and instructional strategies that accommodate the broad range of children's unique developmental levels and learning styles.
• Co-curricular provides opportunities for many hands-on experiences such as reading, stories, games, art, music, math, computer, cookery, STEAM projects
• Multiple intelligences -various learning styles to develop children's capabilities.
• Our uniquely designed education methodology - a combination of the world's leading educational philosophies- focus on social and learning skills.


Creative Number Games

Find the missing numbers 1 to 20?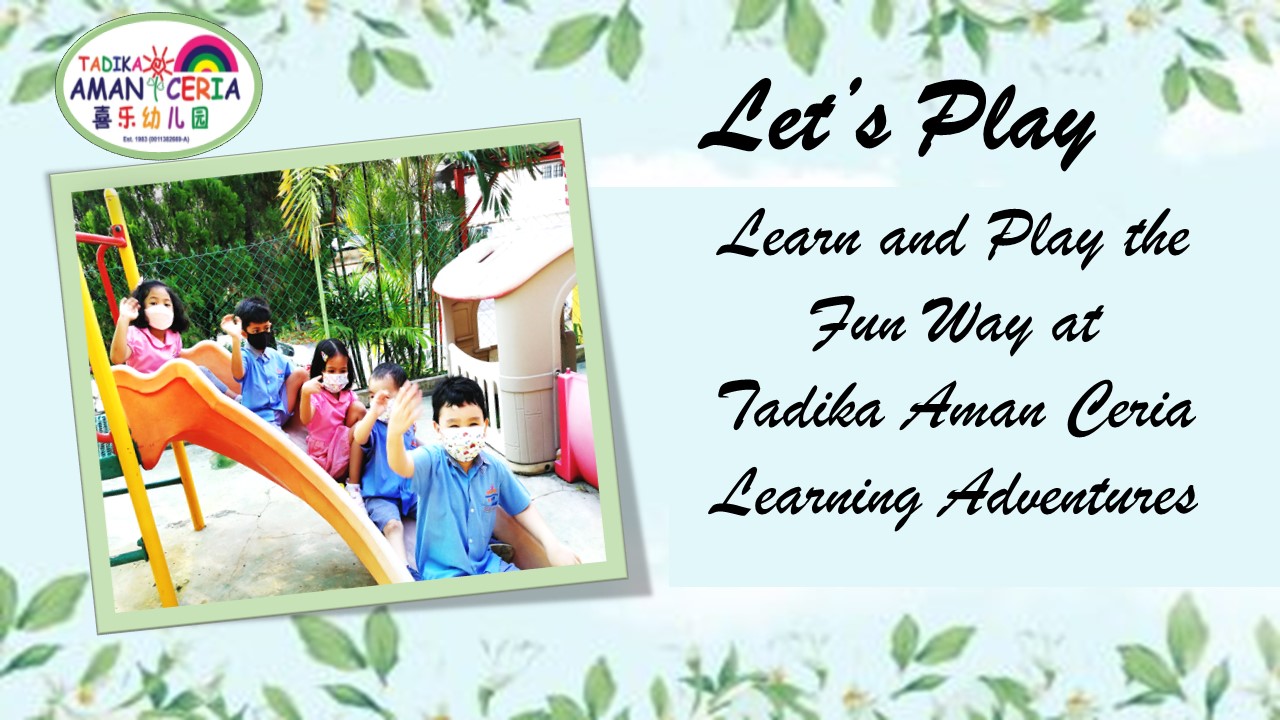 Number Games: Counting by 2s, 5s, 10s

Which number comes before and after ?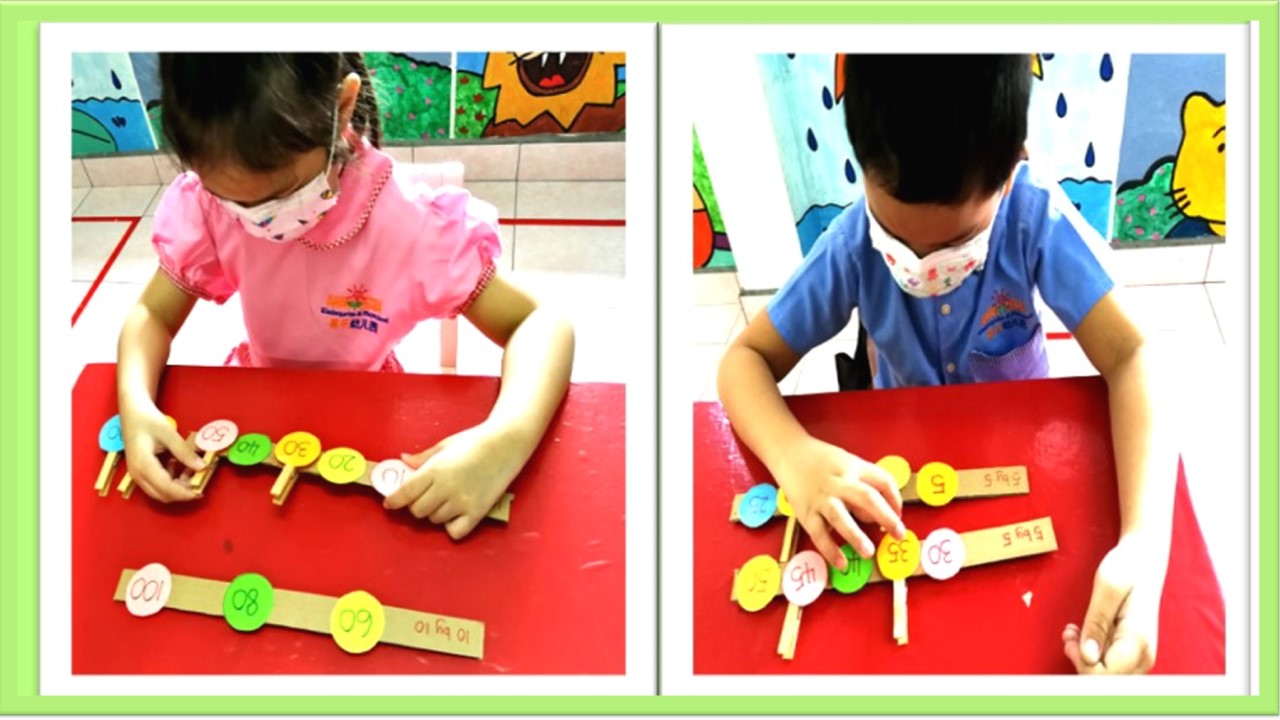 Computer Aided Learning

Children learn basic computer science skills, reading skills through images and video. Strengthen their math skills, language / literacy skills, phonics instruction teaches children how to decode letters into their respective sounds, a skill that is essential for them to read.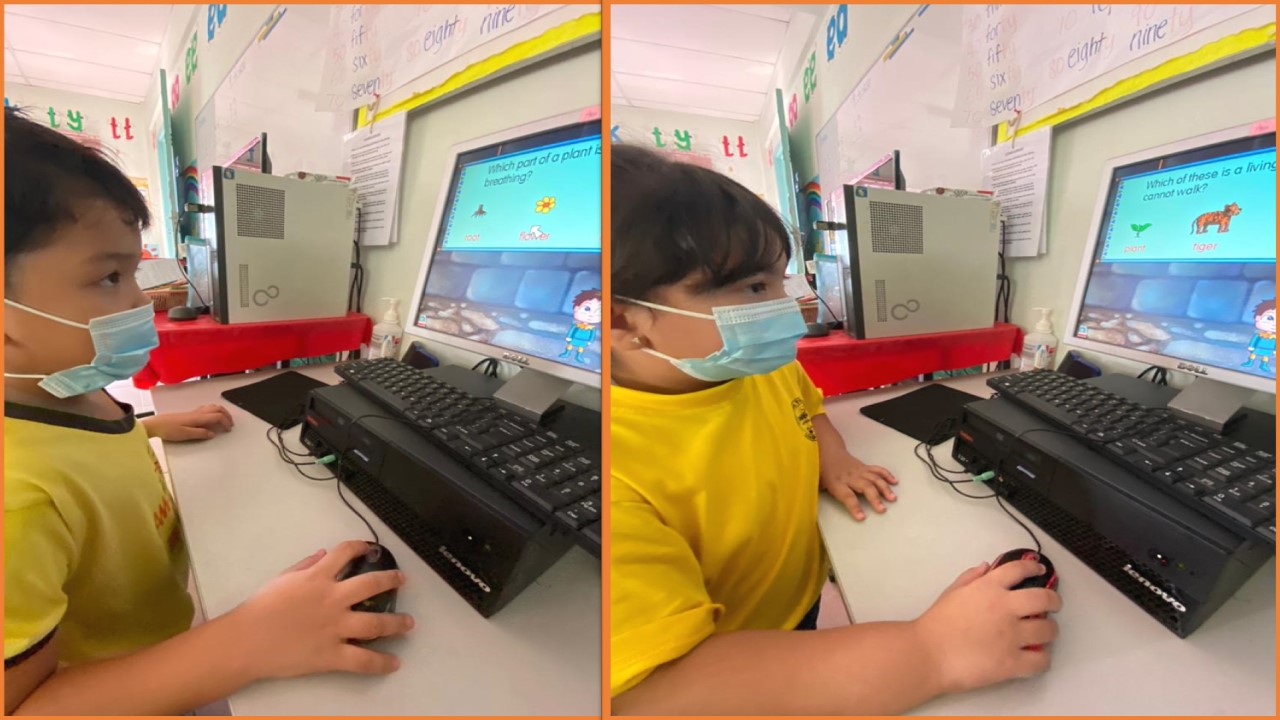 Creatve and Innovative Hands-on Activities

Improve their creative thinking and ability to problem solve.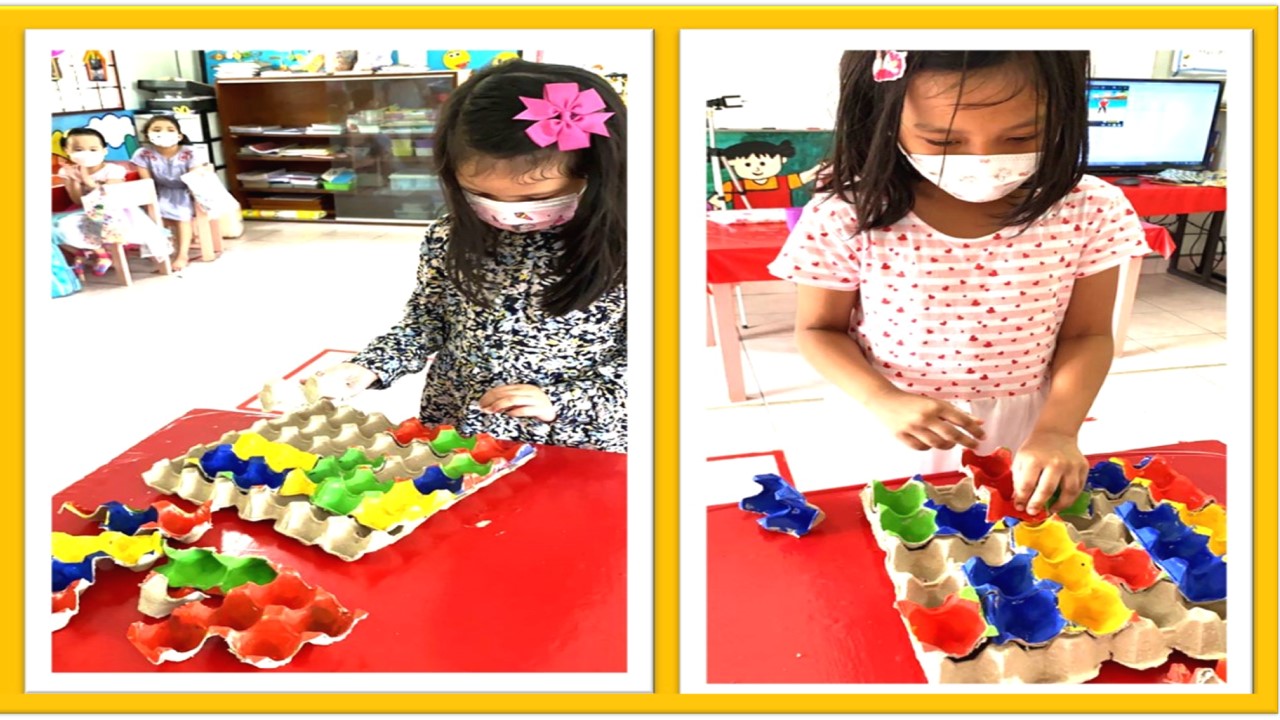 Children Engage in ballancing the ball games
Develop gross and fine motor skills, coordination, control and experiment with solutions.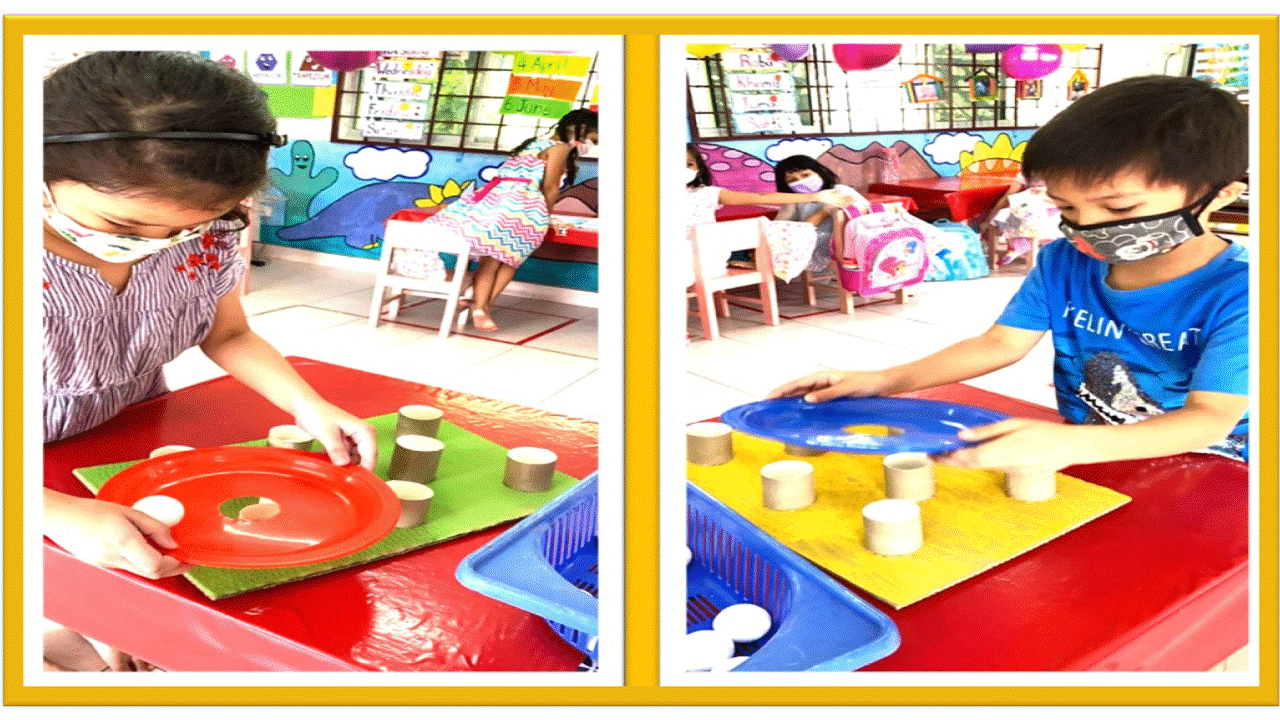 Children learn about oral health and good dental habits.

Brushing, eating tooth-friendly foods, flossing, and when to see the dentist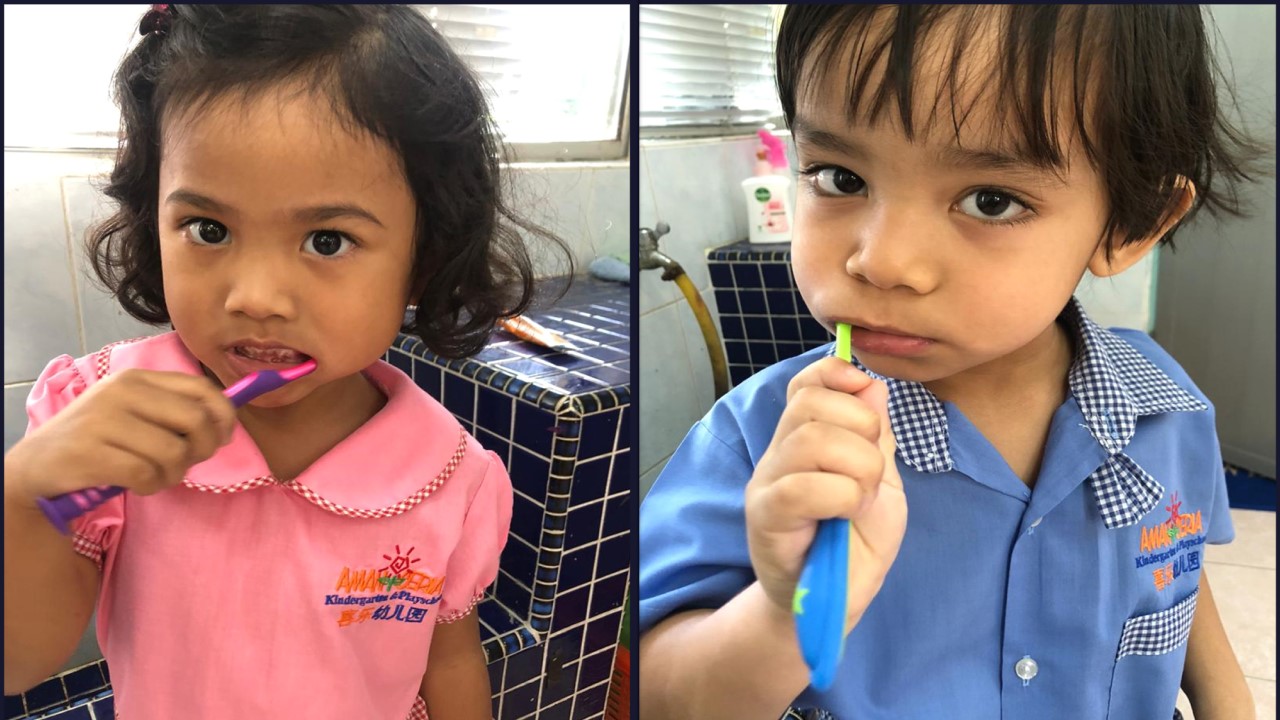 Sensory Activities: Explore the 5 senses

Children learn through their senses. Play helps children to develop and improve their gross and fine motor skills, co-ordination and concentration.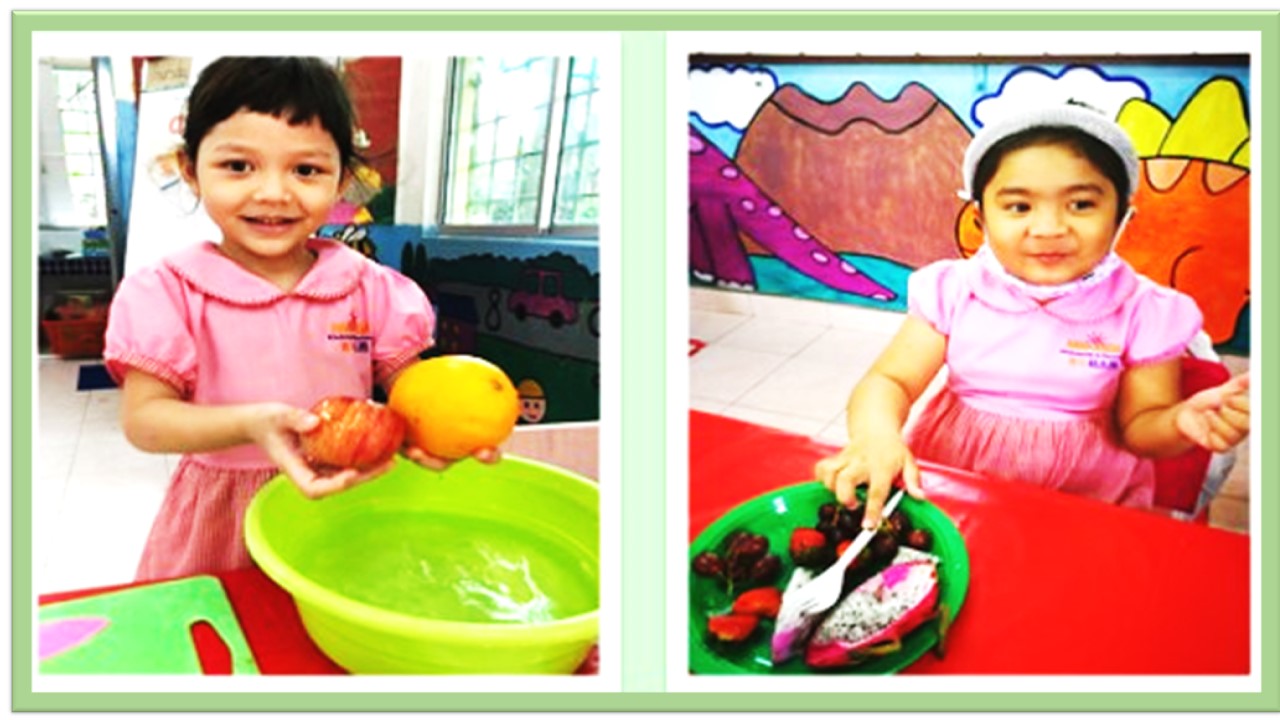 Creative Activities are Fun Learning Experiences

Arts co-curricular - children express their creativity and artistic development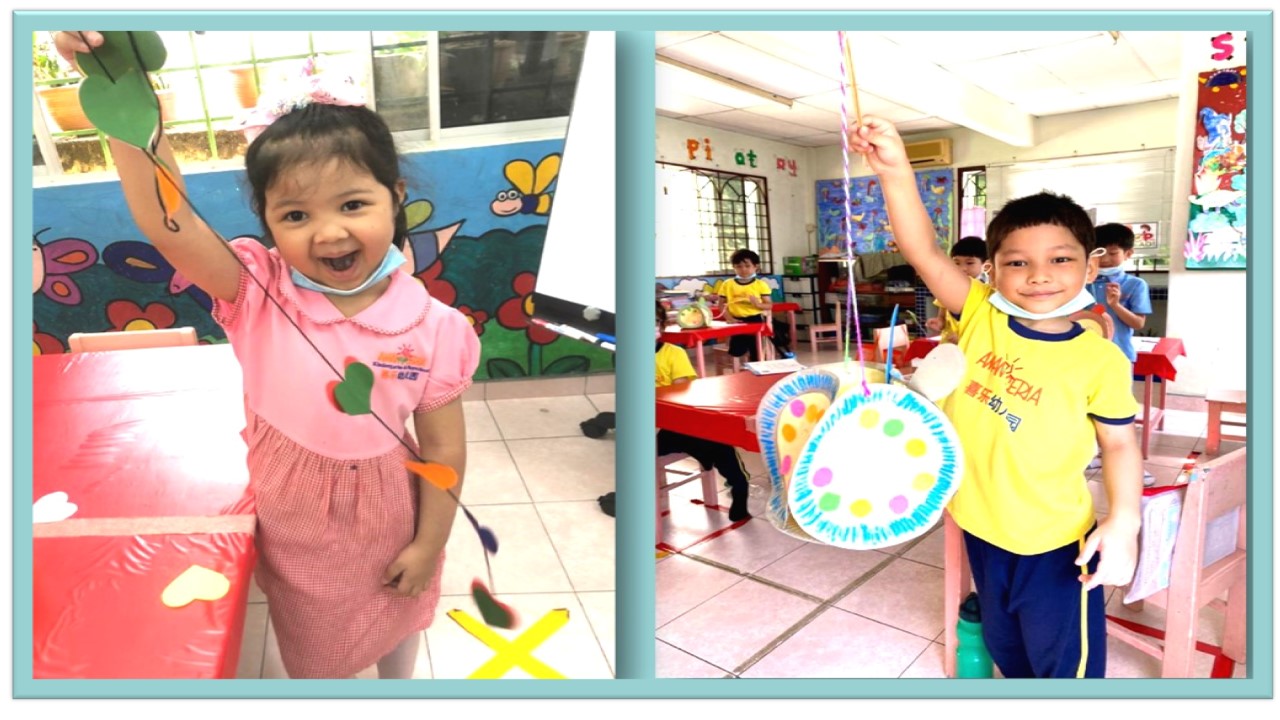 Sports / Games for Health and Wellness :

Physical action keeps children fit and healthy. Help them develop gross and fine motor skills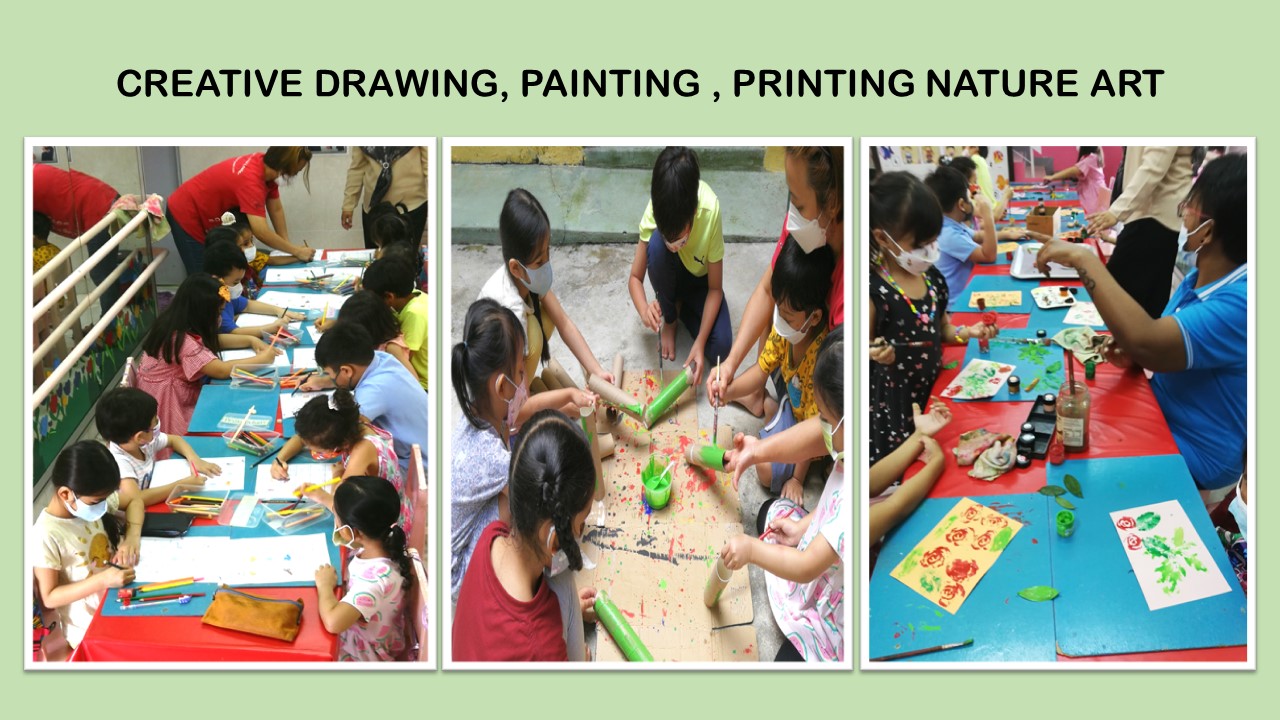 Cooking Lesson - egg salad sandwiches (pictures taken before MCO)pictures taken before MCO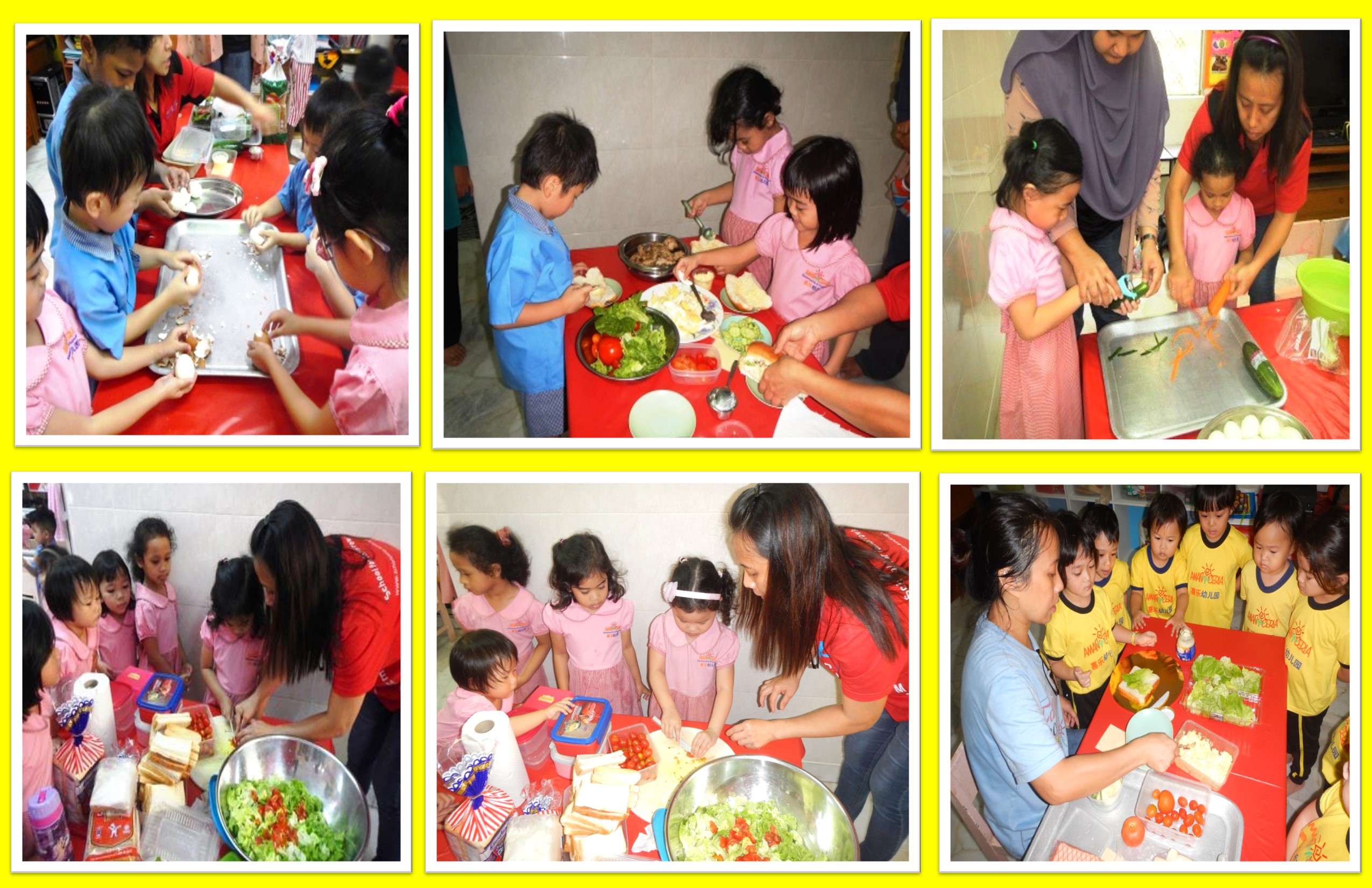 Many subjects can easily incorporate the use of cooking

• Food Safety Awareness - Children can develop good health (hygienic) practices from their association with good food handling practices. Children learn to wash hands before handling food.
• Nutrition Awareness - Learning which foods are important for growth, strength, and energy, children may make better food choices. They learn to eat many different kinds of foods to keep their bodies healthy
• Number & Reading Skills - counting, sorting, weighing, measuring ingredients. Reading the recipe, following instructions and come up with a plan for how to create and decorate cakes, making dough.....
• Science - sensory exploration, using five senses, explore, discover... Mixing ingredients and watching their creations change states teaches basic principles of science. Water freezes, jelly hardens, nuts are ground to a fine powder,
• Creative & Critical Skills - brainstorming, solving problems ... It's all about experimenting—learning what works and what doesn't—a skill that will carry over into other areas of their lives.
• Geography - cultural recipes, learning recipes from other countries.. learn about food from other countries and the people who live there.
• History - family recipes through generations... family recipes from grandma's
• Social Skills - interaction, building self-esteem, self-confidence... working together and helping to clear their plates when they're finished.
• Fine Motor Skills - chopping, kneading, pouring, mixing, cutting... Cooking strengthen their hands, as well as strengthen hand-eye coordination.

Children prepare healthy snacks for themselves.