Aman Ceria a One-Stop Learning Hub


Commitment to Quality Preschool Education & ChildCare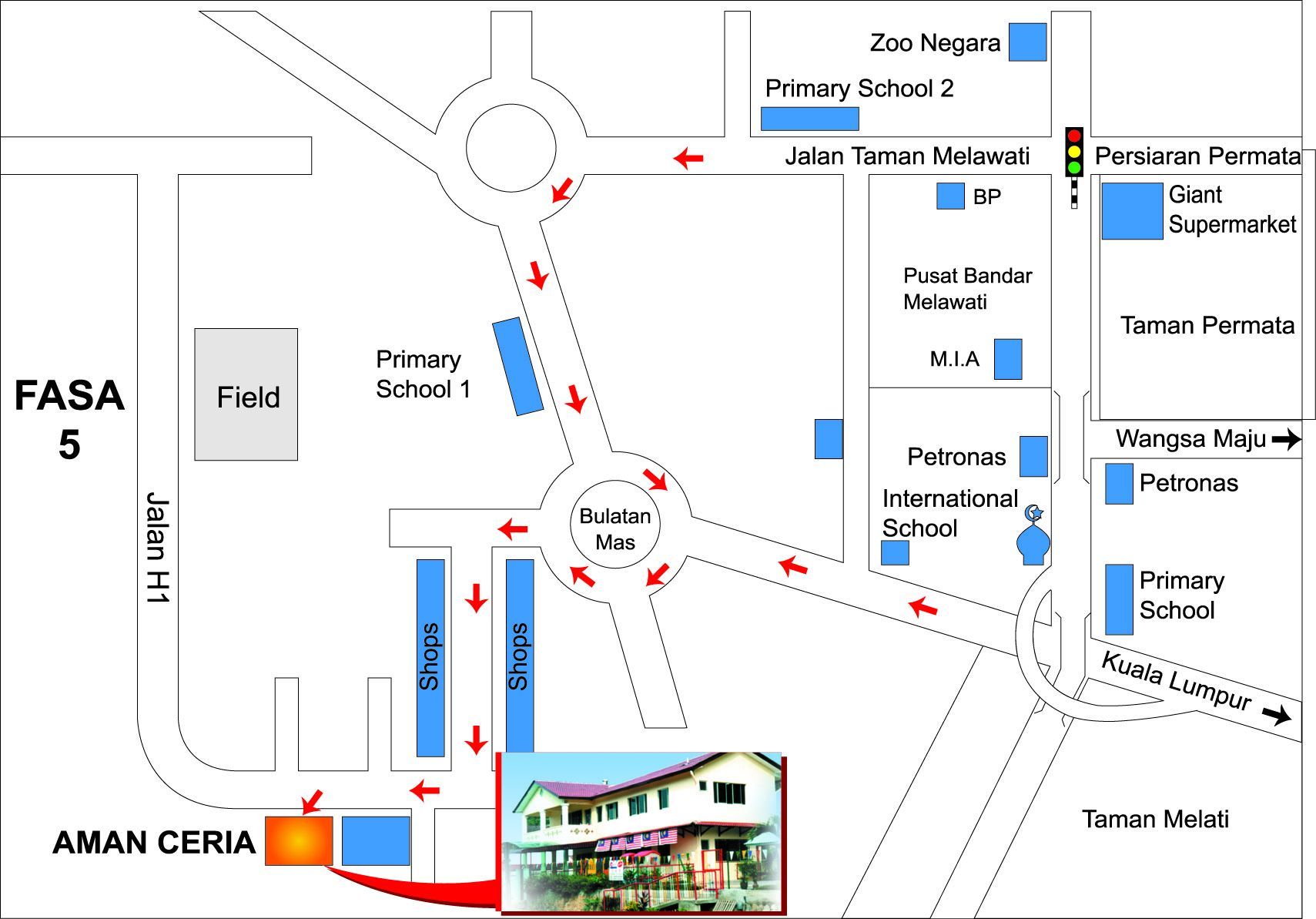 Unleash Children's Potential and help them succeed in school
Children are eager learners, equipped with positive attitudes and effective learning strategies, they will be able to unleash their potential and excel in all areas of their life.

Teachers instill in them the love of learning, the desire for constant knowledge and place children on the path to academic success and healthy personal growth.
T

he small teacher to children ratio creates a suitable environment for interaction, allowing your children to learn at their own pace.
Multi-lingual, cultural environment is crucial in the learning process. Children learn to respect and accept differences in others be it cultural, religious, racial...
Testimonial

Making a decision for one's children is never easy especially when
it concerns education. Pre-school education is very important as it
provides the foundation for the children's lifelong learning journey.


Aman Ceria has really provided Nadira with the opportunity to
develop her potentials and enrich her learning experience.

We were not only looking for a place that encourages the enthusiasm for learning for our daughter, but also an environment which will allow her to develop other aspects such as self-discipline, cooperation and mutual respect. She has definitely achieved that in the past 2 and
a half years!

The teachers have been very supportive in this journey and we would like to thank each and every one of them for making Nadira's learning journey a memorable one.


Parents of Nadira Azrani Rustam
(Azrani Rustam & Salha Adnan)
Open For Enrolment 2019


Kindergarten: 2-6 years old
* Small class sizes, fostering wonderful interaction between
children and teachers.


* Integrated & Comprehensive curriculum helps children learn and develop both within and beyond the classroom.

* Children find learning an adventure, exciting, enjoyable and fun!

Kindergarten & Playschool Session

8: 00am. to 11: 30am.
Enrichment: 11: 30am. - 12: 30pm.

English / Mandarin / B. Malaysia
Ballet / Piano / Music / Art & Craft / Science

Day Care Program:
Monday to Friday


Flexible Half-day or Full-day to cater parents' needs

___________________________________________________________


School Tours: You are welcome to call the school office
to set up an
appointment or a visit.

We look forward to meeting you and talking about
the rich
learning environment at Aman Ceria



Address: No. 11, Jalan H 1 (Phasa 5)
Taman Melawati, Ulu Kelang
Ulu Kelang, 53100 Kuala Lumpur

03-41070261 / 03-41054382/ 019 2129824


email: amanceria@yahoo.com