AMAN CERIA WHERE FUN ADVENTURES BEGIN
Instilling the Joy of Learning & the Skills for Success



How Children Benefit from Aman Ceria and Playschool?
We provide:


High-Quality Education and care since 1983 with strong record of excellence!

Teachers well trained in Early Childhood Education, competent, caring, promote lifelong love of learning, help children reach their full potential.

S.T.E.A.M. is Science, Technology, Engineering, Art, Mathematics,Project-Based Learning is integrated in our program to develop children academically, competent social interactions, good reasoning skills.

S.T.E.A.M Projects encourage children working closely together in a hands-on activities, promotes creative and critical thinking, problem solving skills, colaboration, teamwork

Strong S.T.E.A.M. Foundation in Language and Literacy Skills - English, Mandarin, Bahasa Malaysia, multimedia, character development, physical education, music, science, technology, engineering, art, mathematics

Well-Rounded Education & Holistic Environment embraces respects, cultural diversity, as a positive value to be nurtured. Children learn and grow in character, discipline, respecting others, social and leadership skills


Empowering Children to Succeed Being confident, competent, independent, active learners, able to stand out as leaders and problem solvers in any groups.


Aman Ceria a Safe and Joyful Place to be:


The name Aman Ceria is chosen to reflect our goal of nurturing students in our safe (Aman), joyful (Ceria) adventurous, happy learning environment, beneficial to the development of healthy body, mind and spirit.

We are dedicated to educating and inspiring children to have Fun in Learning and be succeesful in everything they learn and do.


Aman Ceria provides an all round education to enhance individual strength
Montessori and Multiple Intelligence to facilitate effective learning
Active Project -Based Learning to increase academic achievement.
Nurture children's self-esteem, self-confidence, and independence

Character education to foster positive social values and good citizenship
Enrichment strengthen academic skills and maximize children's potential
Respect your child as an individual and prepares him/her for Primary School
Innovative and creative curriculum to instill a 'Lifelong Love of learning'
Achieve excellence in Preschool Education and Child-Care Solution!


Encouraging a Lifelong Love of Learning


Strong Family & School Connections to promote and enhance the children's educational development

STEAM Integrated Curriculum incorporates creativity, critical thinking, problem-solving, communication and collaborative skills

Compiled Methodologies & Research with the aim to strengthen foundational skills- reading, writing, numeracy, oral communication, and to enhance and extend children's learning experiences and development.


Why is Playschool important and how play benefits children?


Children's play is one of the most important activities for the development of language - listening, speaking, reading and writing.
Children learn to socialize, being accepted and develop friendships.
Children learn to interact and to get along with other children and adults.
Children make friends, share experiences, laugh, and joke together.
Children learn how to solve problems and work cooperatively with others.
Children develop many skills- physical, social, intellectual, language, creative and critical thinking.
When children are having fun, Learning is taking place
Children develop confidence in their abilities to learn
When children are having real-life experiences, they are REALLY learning.


Aman Ceria integrated S.T.E.A.M. project-based learning ensures academic quality, our children find school experience and lessons stimulating, challenging and enjoyable.

Children are more aware of their surroundings through their senses as they explore, investigate, and discover.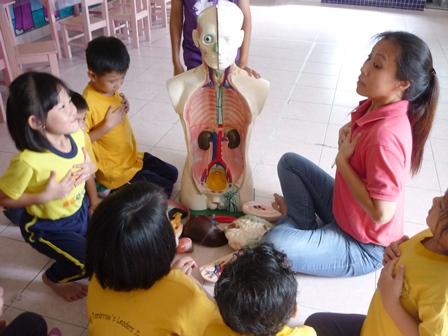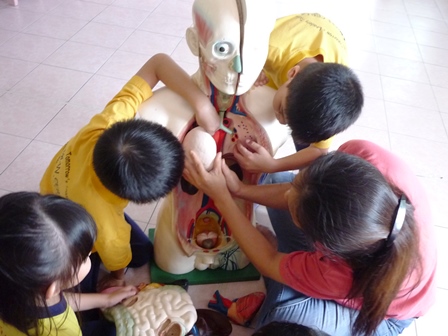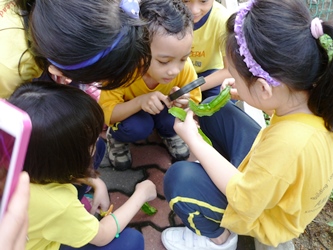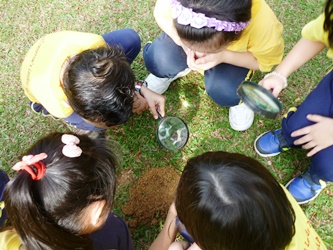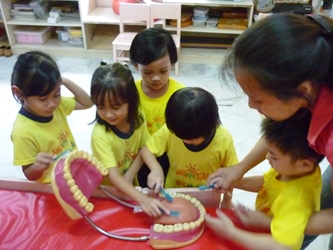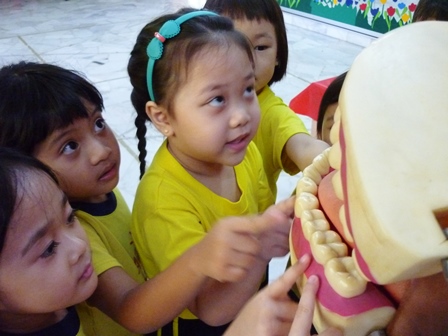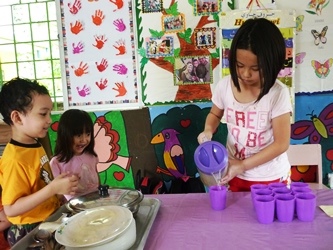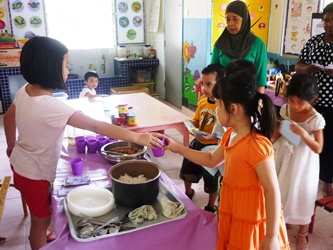 Concert "The Colours of Malaysia"


Here's what parents are saying:
Ramanan Mom
I am glad that the teachers at Aman Ceria are very helpful,
very tolerant and that has changed my son's behaviour alot.

Thank you so much

Mrs. Nimallarani Visvan
Izz Iskandar Mom
I'm glad that Tadika Aman Ceria emphasis and focus more on students' EQ (moral values, feelings & attitudes) rather than result orientatedsystem.

I believe that EQ is more important than IQ in Early Childhood
Education. I'm happy to see my son's improvement in self-control, manners and attitudes.

Thank you teachers for all of your support, encouragement and patience in Izz's learning journey and most important thing, happy to be there with the other students.

From Izz mom Pn. Wan Nur Baity

(Lecturer Asia Metropolitan University)