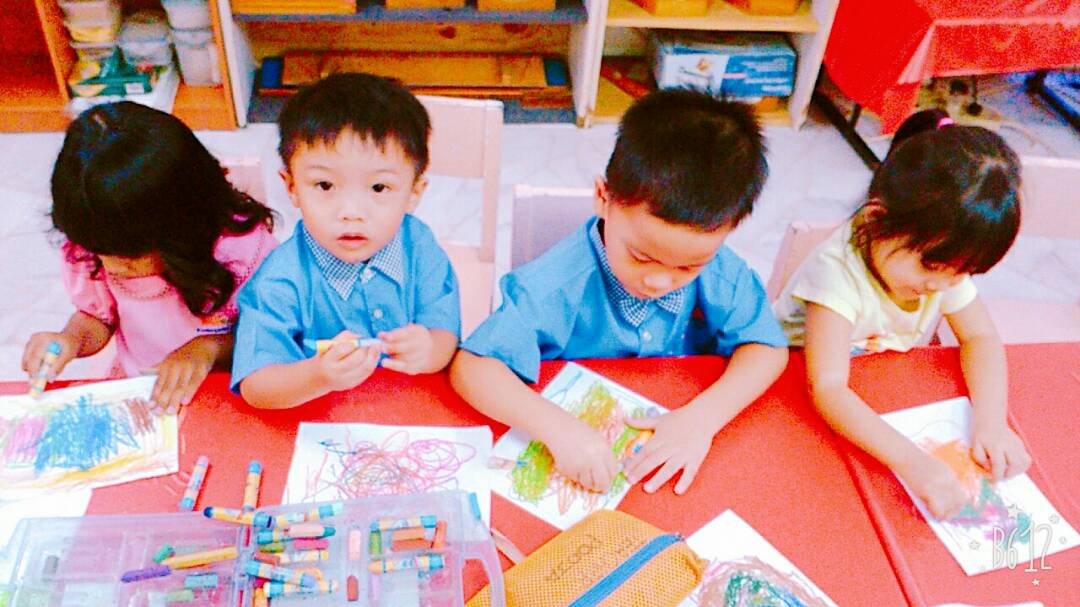 Getting Ready for Kindergarten
---
First Day of School
• Make the first day fun.
• Get up in time so you are not rushing.
• Be calm.
• Talk about the fun things (s)he will be doing.
• Take your child to the bus stop or to the school.
• Make sure your child gets to school on time andis picked up on time.
The first day of school is a big event in the life of a family, make it a positive one!
Saying Goodbye....
• Introduce your child to a buddy from his/her class.
• Give your child a kiss and say goodbye.
• Practise your goodbye routine ahead of time.
• Reassure your child that you know (s)he'll be okay and that you will be picking him/her up after schoo
The Kindergarten Program
The Kindergarten Program
Personal and Social Development
Language (Literacy) Oral Communication, Reading, Drawing & Writing
Mathematics on exploration and investigations
1. Number Sense and Numeration
2. Measurement 3. Spatial Sense and Geometry 4.Patterning
Science and Technology Exploration, Investigation, Experimentation and Design
Health and Physical Activity Health and Well -Being
•Physical Development and Activity
The Arts • Visual Arts • Music • Drama and Dance
Kindergarten Day
What does the typical day look like?
• Arrival Dismissal in Kinder yard
• Morning routines
• Playful learning
• Outdoor Recess
• Lunch
• Physical Education
Arrival
• Drop off your child at the Kinder yard (8:15am -8:30am).
• When the bell goes your child will line up outside the classroom with the Yard Supervisor
• Your child will enter the classroom & follow morning routines in the class
Dismissal
• The bell goes at 3:00pm
• Students line up at the safety wall in the Kinder -yard.
• Teacher dismisses each child after making eye contact with parent/ caregiver
• Parents/caregivers wait at the fence.
Transportation
---