Character
Building Education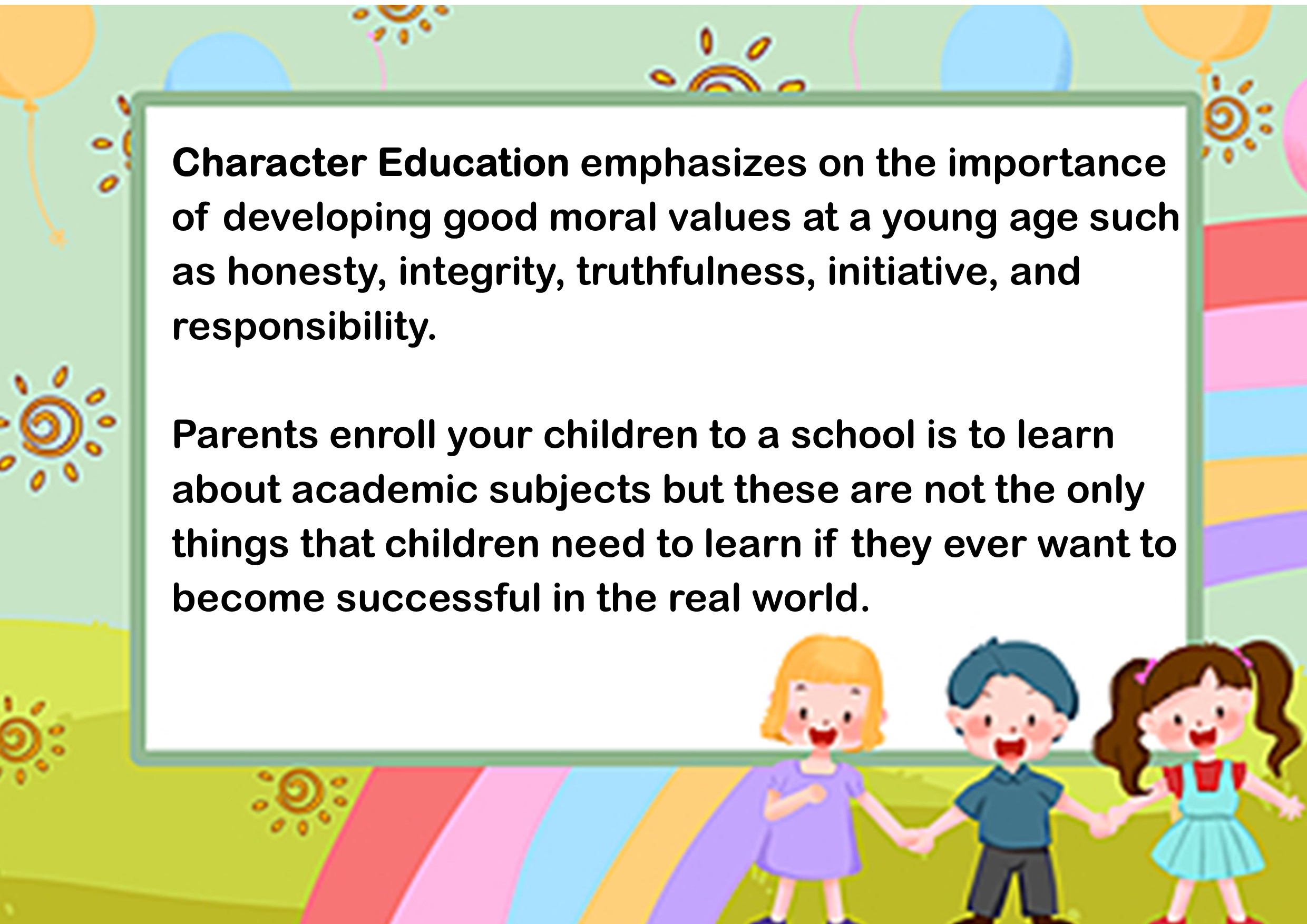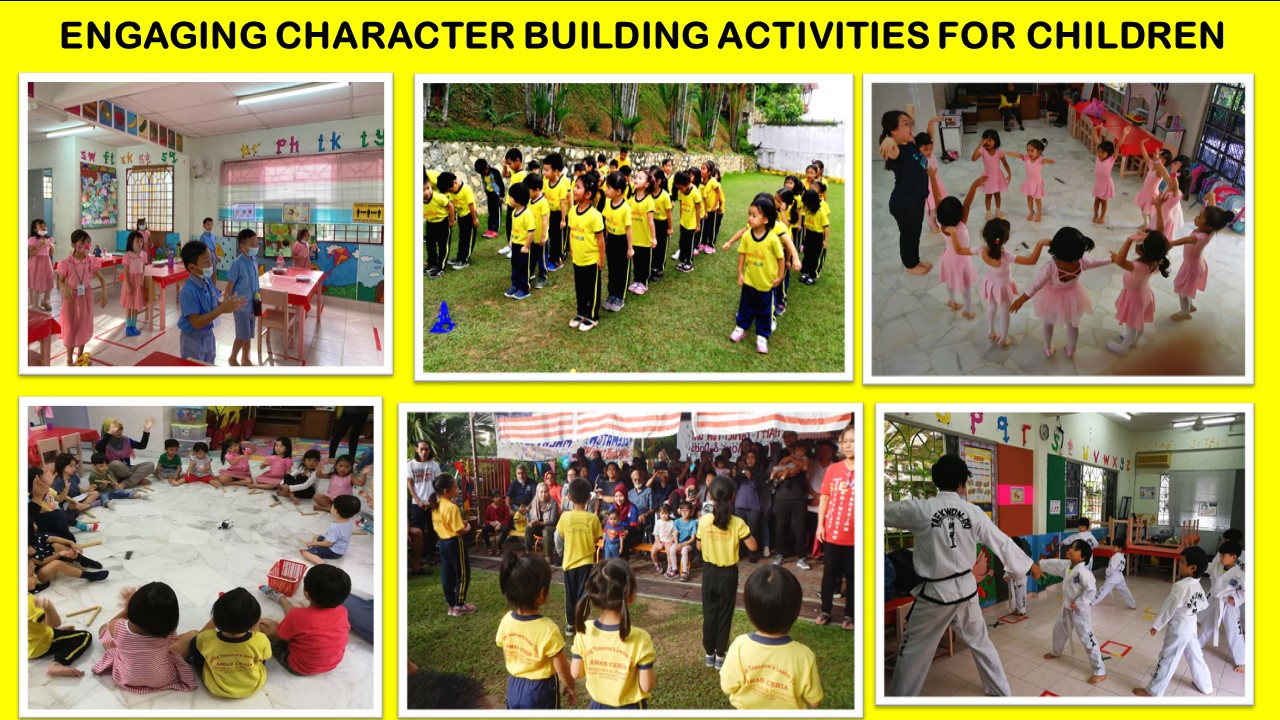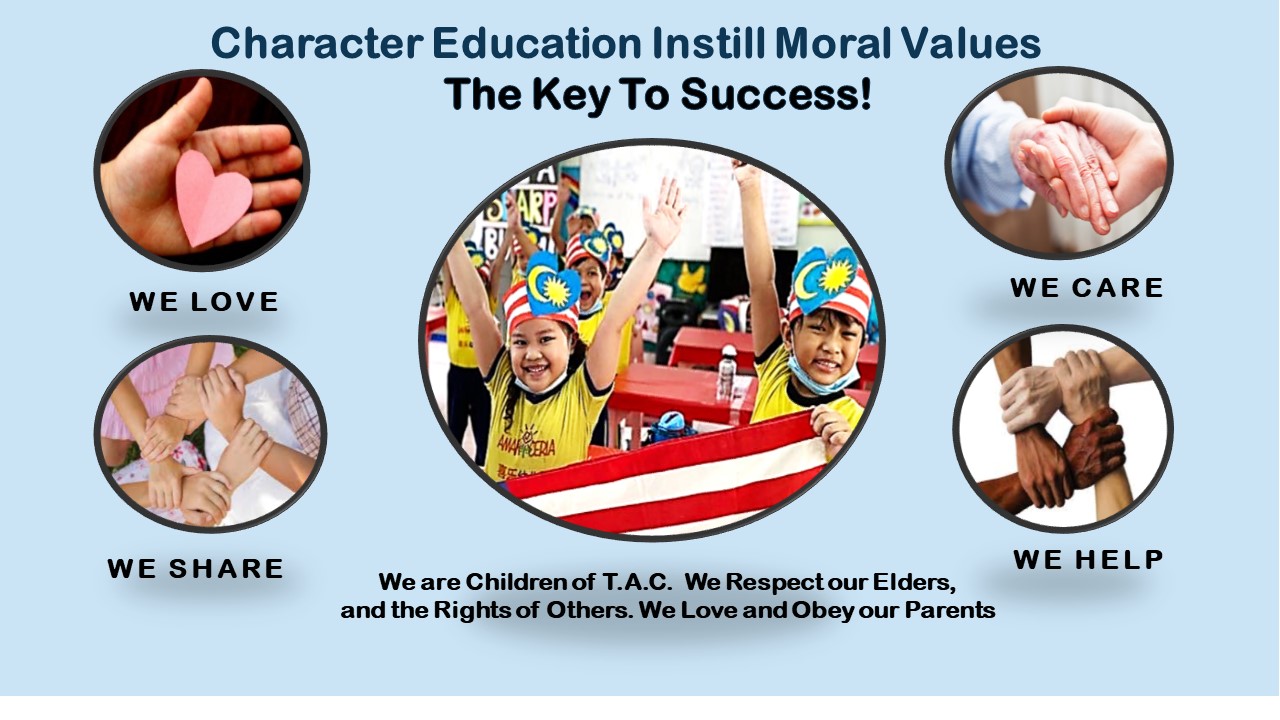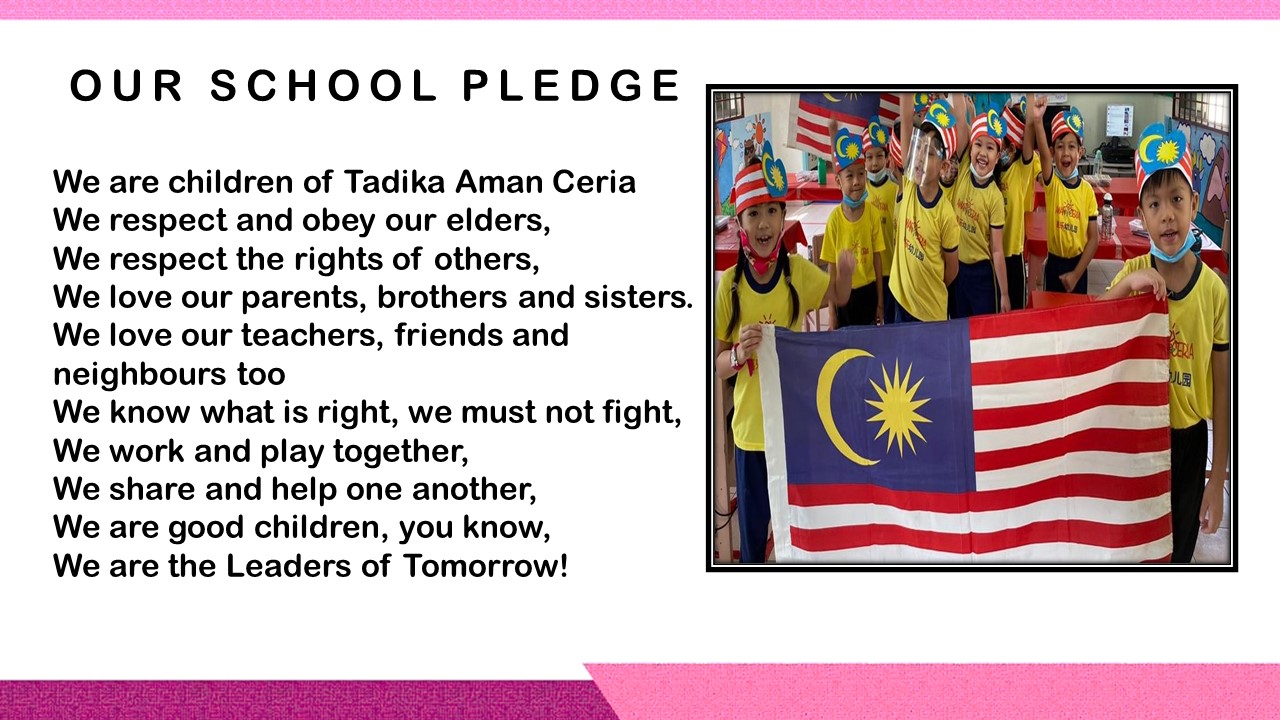 Character education gives children the necessary tools that they will be using more often than those that they learn from the other subjects.

What children learn from character education will be useful to them as they engage and interact with other people in society. For them to become upstanding members of their communities, they need to know the proper way to treat other people, and these are the things that they learn and understand through character education.


Children become knowledgeable and competent, possessing good moral values, capable of achieving high levels of personal well-being, contributing to the harmony and betterment of the family, the society and the nation!


The 12 core character traits promoted in this Program are:

1) Respect, 2) Responsibility, 3) Honesty/Trust, 4) Caring/ kind

5) Fairness, 6) Perseverance, 7) Self-Discipline, 8) Citizenship

9) Collaboration 10) Gratitude 11) Diligence 12) Leadership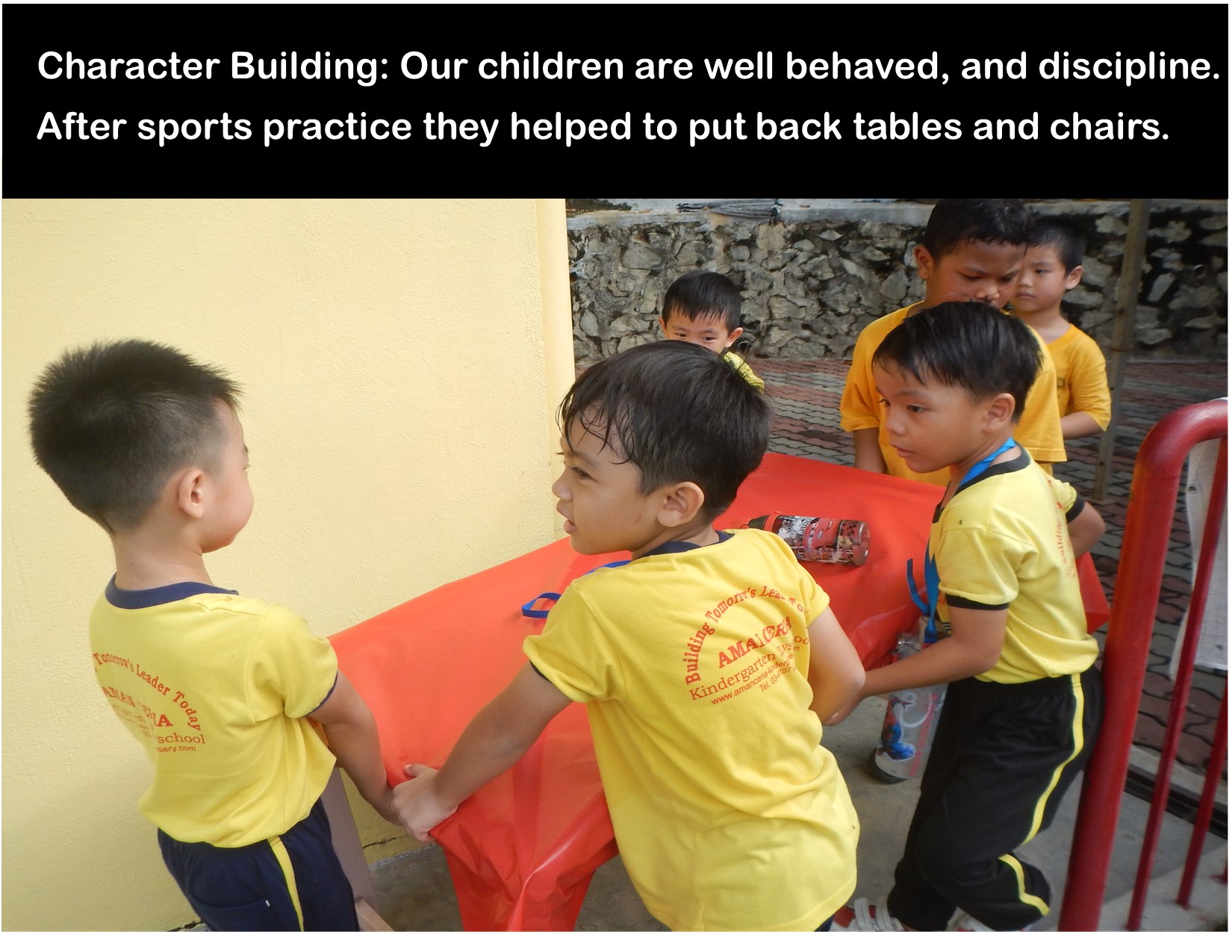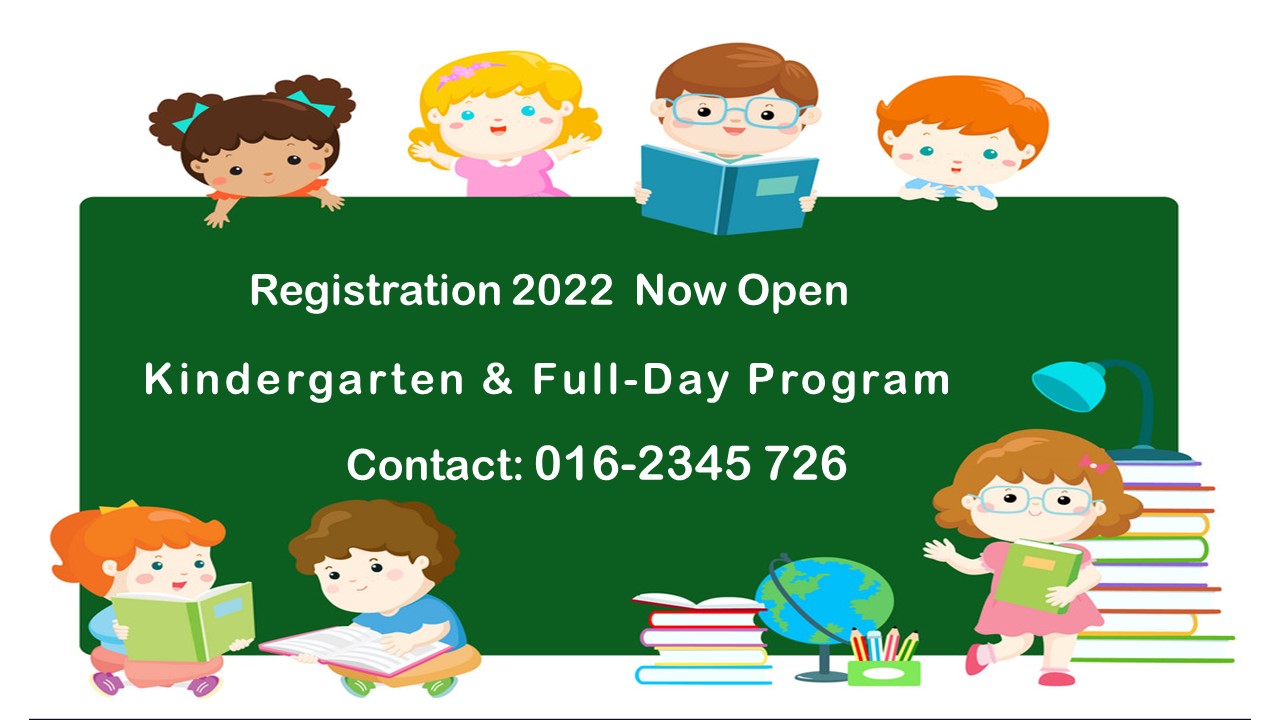 Testimonial

Observing our daughters, Anita and her sister I can say that Aman Ceria is indeed a good starting point in early childhood education - both on learning the textbook subjects and also about life.

Our daughters are holding strong on what they have learned in Aman Ceria, which is - honesty, respect, and teamwork (besides the normal textbook subject).

These principals are important to us. Finally, I can say that Aman Ceria is practicing "1 Malaysia" all the time, and therefore being a model Malaysian citizen will come naturally to their pupils.

Hanita Binti Hashim & Mahayudin Bin Salleh