TADIKA AMAN CERIA HOLISTIC ENVIRONMENT
Nurturing and Inspiring Creativity & Innovation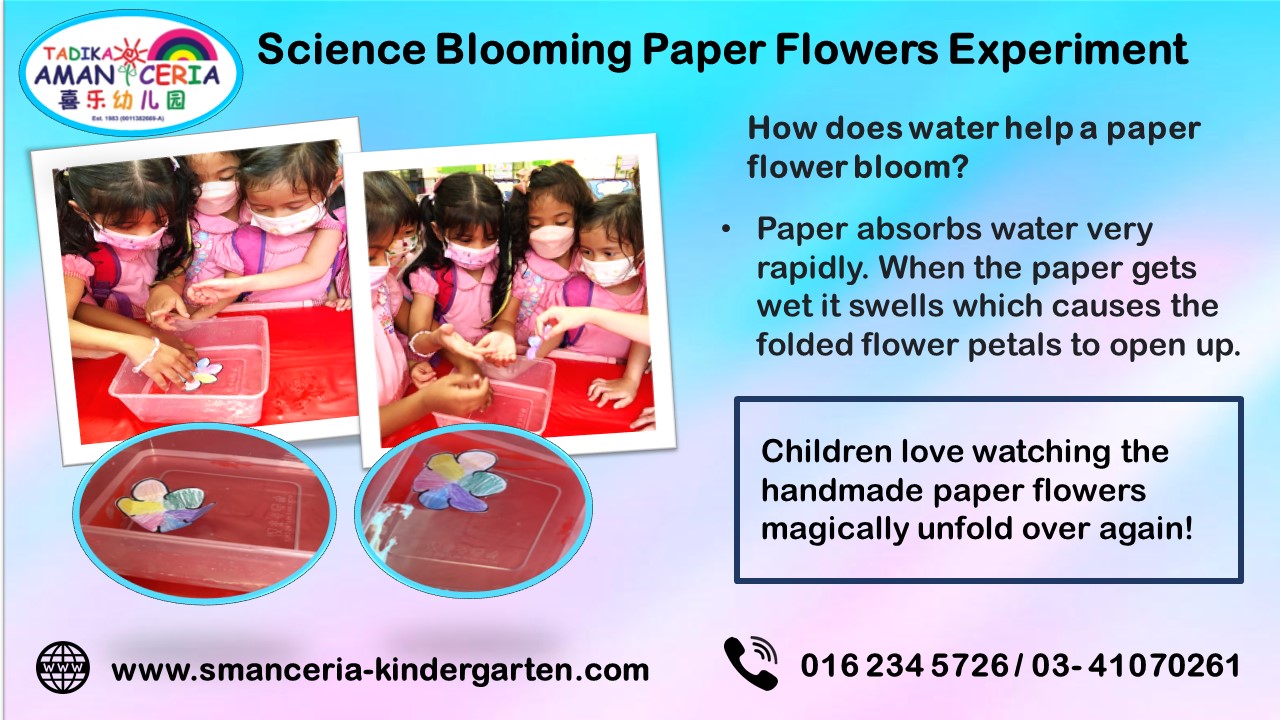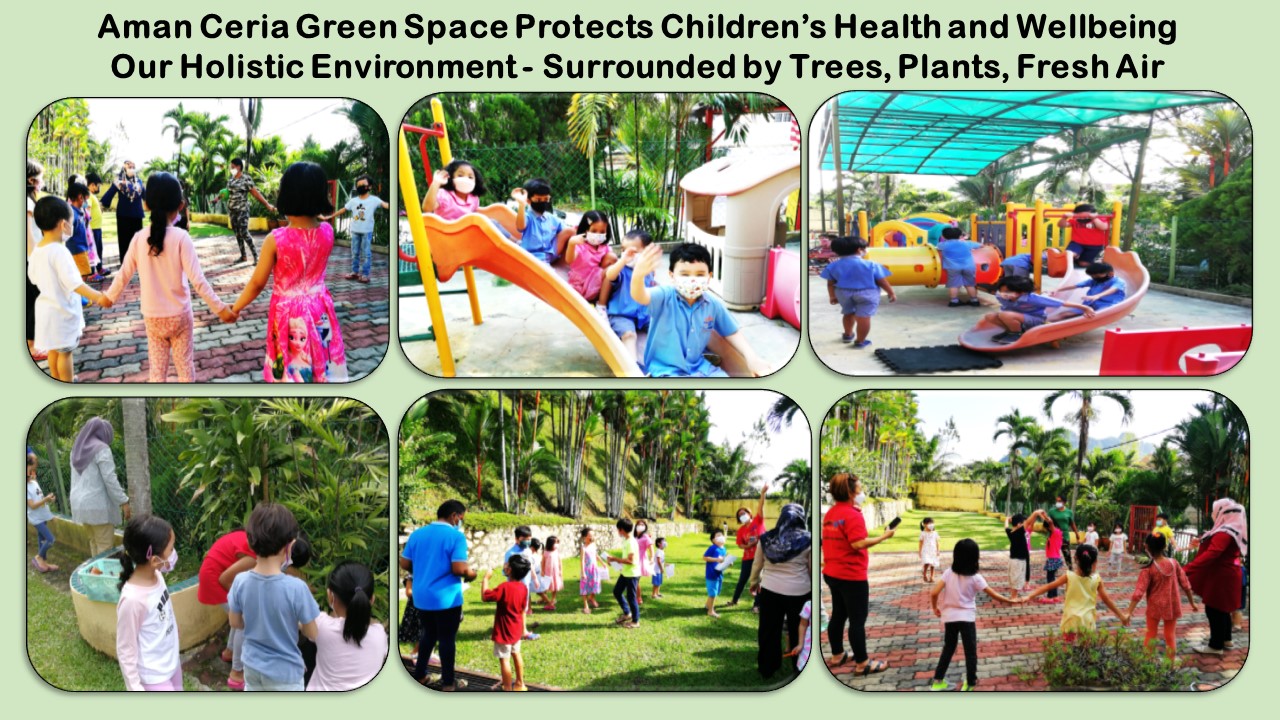 OVERVIEW
At Tadika Aman Ceria children are in our safe and natural green space, they know and love, which makes learning more effective and fun. The design and layout of our resources provides a flexible, stimulating environment aimed to encourage independence and foster creativity; support the development of your child's mental and emotional, social, intellectual, cognitive, physical well-being.

We pride ourselves in creating an academic program designed to meet and exceed national standards for kindergarten readiness. We pull together the best educational research, tools, and time-tested methods to effectively prepare children in a positive and fun way to become competent learners.
Our program is comprehensive and skill-based , designed to prepare our children for success. The integrated learning ensures that all learners (visual, aural , kinetic or action oriented) enjoy and appreciate the educational process.

Our classrooms are age-appropriate with quality equipment and educational toys designed to foster children's creativity. Lessons are designed to give children opportunities to explore, create, communicate in a fun, supportive environment.

FEATURES
At kindergarten your child will learn:
social skills:learn to play and work co-operately...

emotional skill: understand their own feelings, self control

discovery science and nature study

language and literacy skillsL reading, listen to stories, talking together

number skills, math activiies and board games

art and craft: drawing, painting, and making things...

gross motor skills:running, climbing and jumping...

fine motor skills:using scissors cutting, folding...

dance, music and movemen: listening to music, clapping...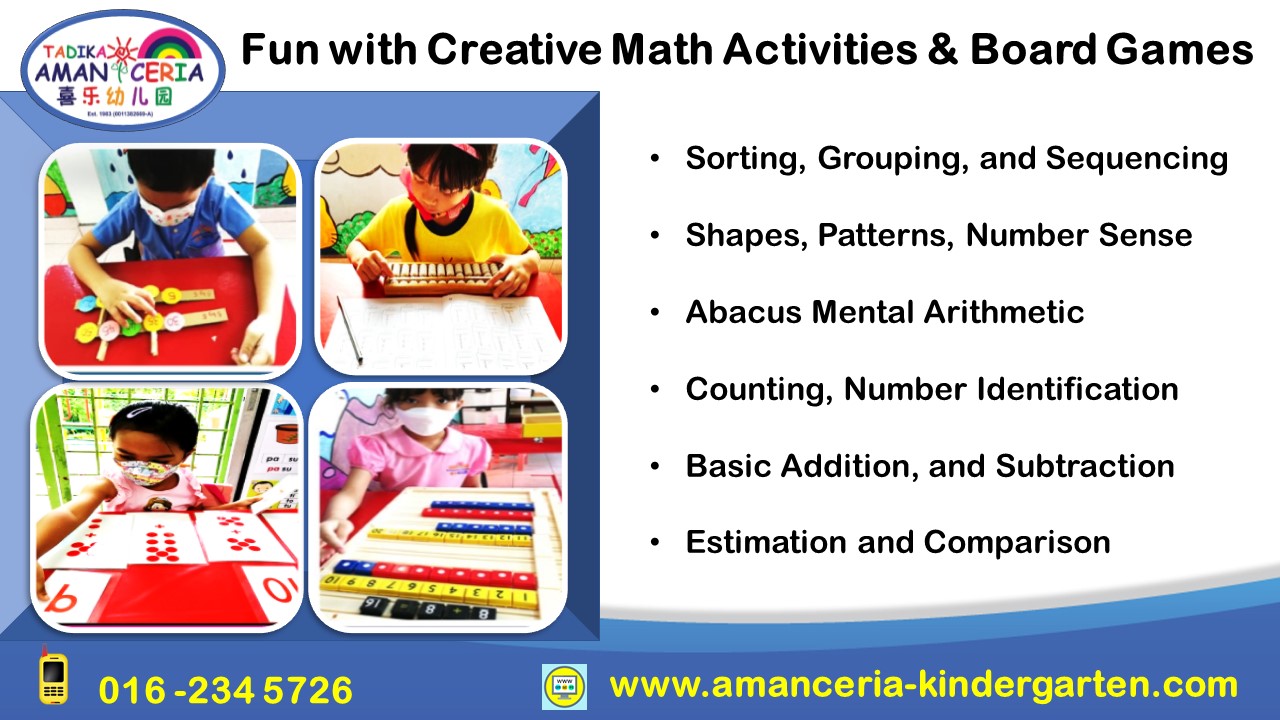 Classroom Creative Games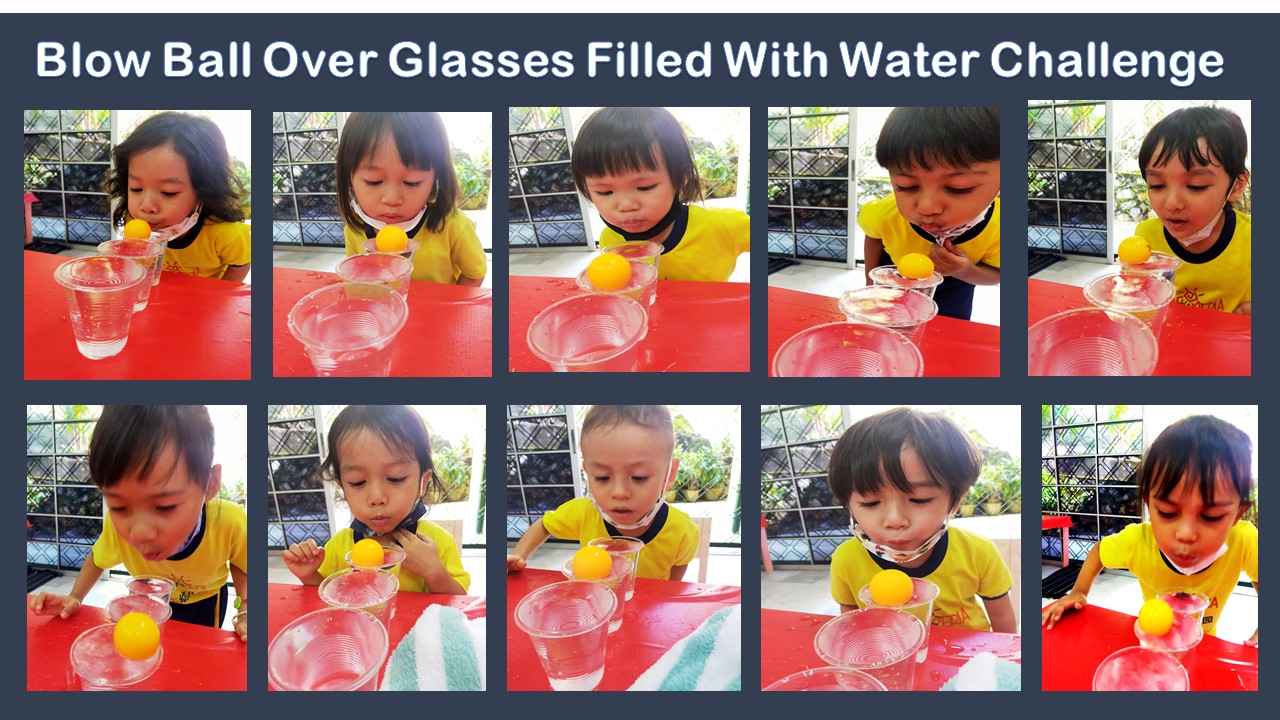 Playschool: Daily activities develop children's academic skills and enhances social skills

Kindergarten: The curriculum designed to prepare children for the next phase...

Pre-school: The skill based program designed to prepare children for Primary One and for success in school.

Student Care: There is a choice for half-day and full-day program for children age 2-10, before and after school care. The program offers special activities such as enrichment program. In addition, there is supervised areas for free play.

Enrichment program: An extensions of the kindergarten curriculum that strengthen academic success Our tuition program aims to help students who need help in the various subjects, by reinforcing lessons taught in school, through the use of workbooks and teaching aids.

Cooking Lesson - Mashed Potatoes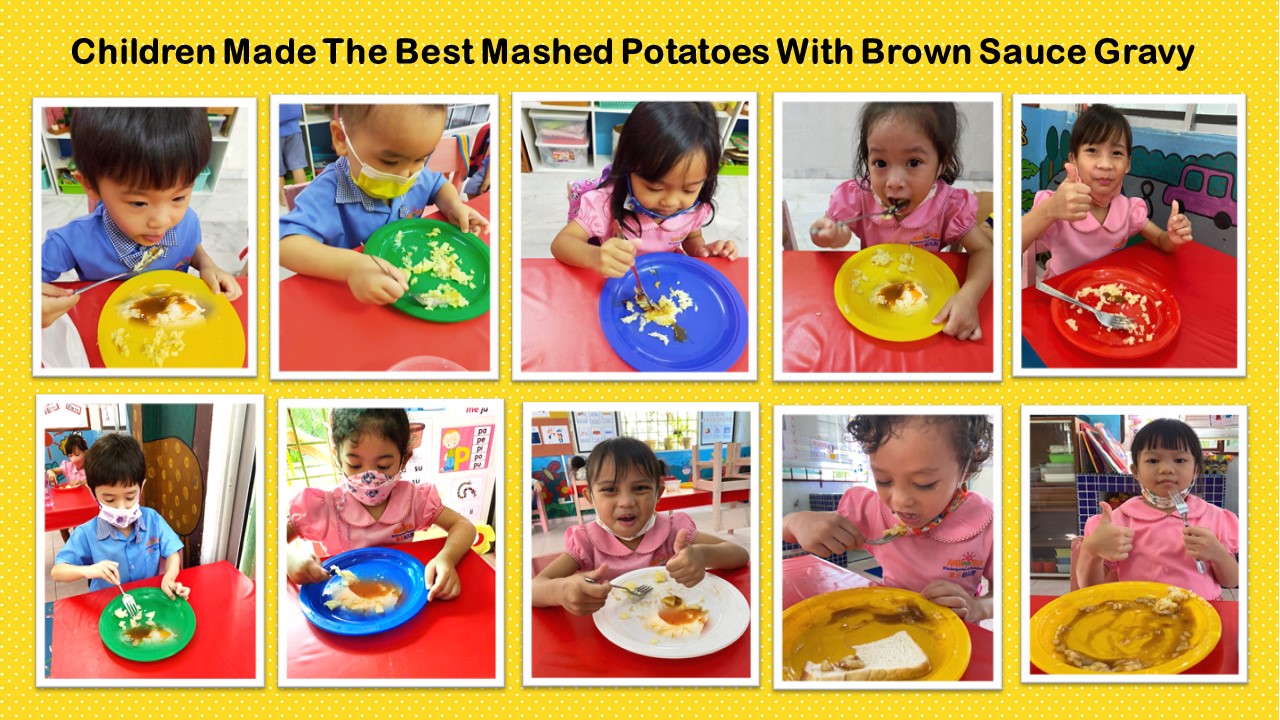 Children engaged in outdoor nature studies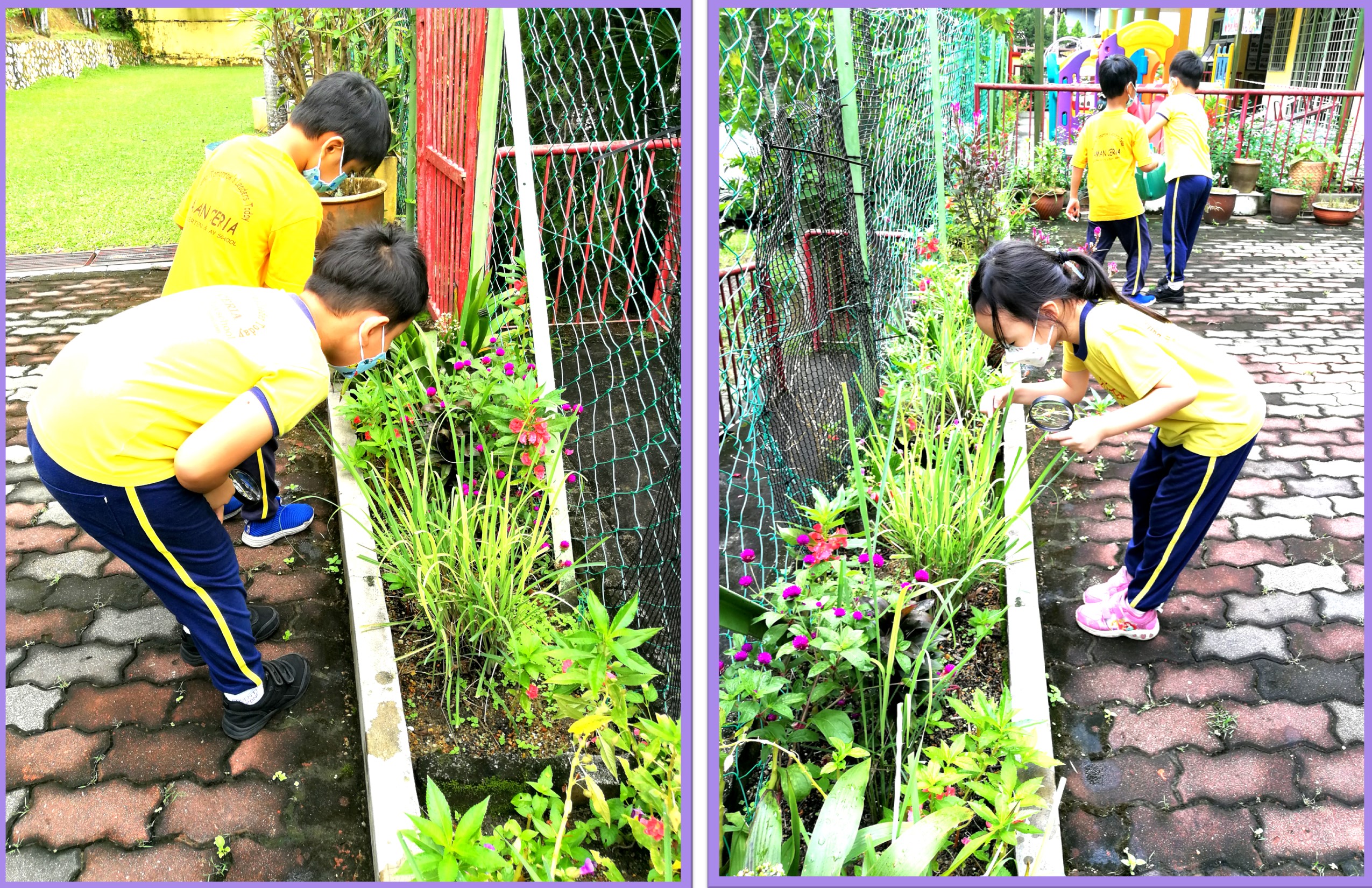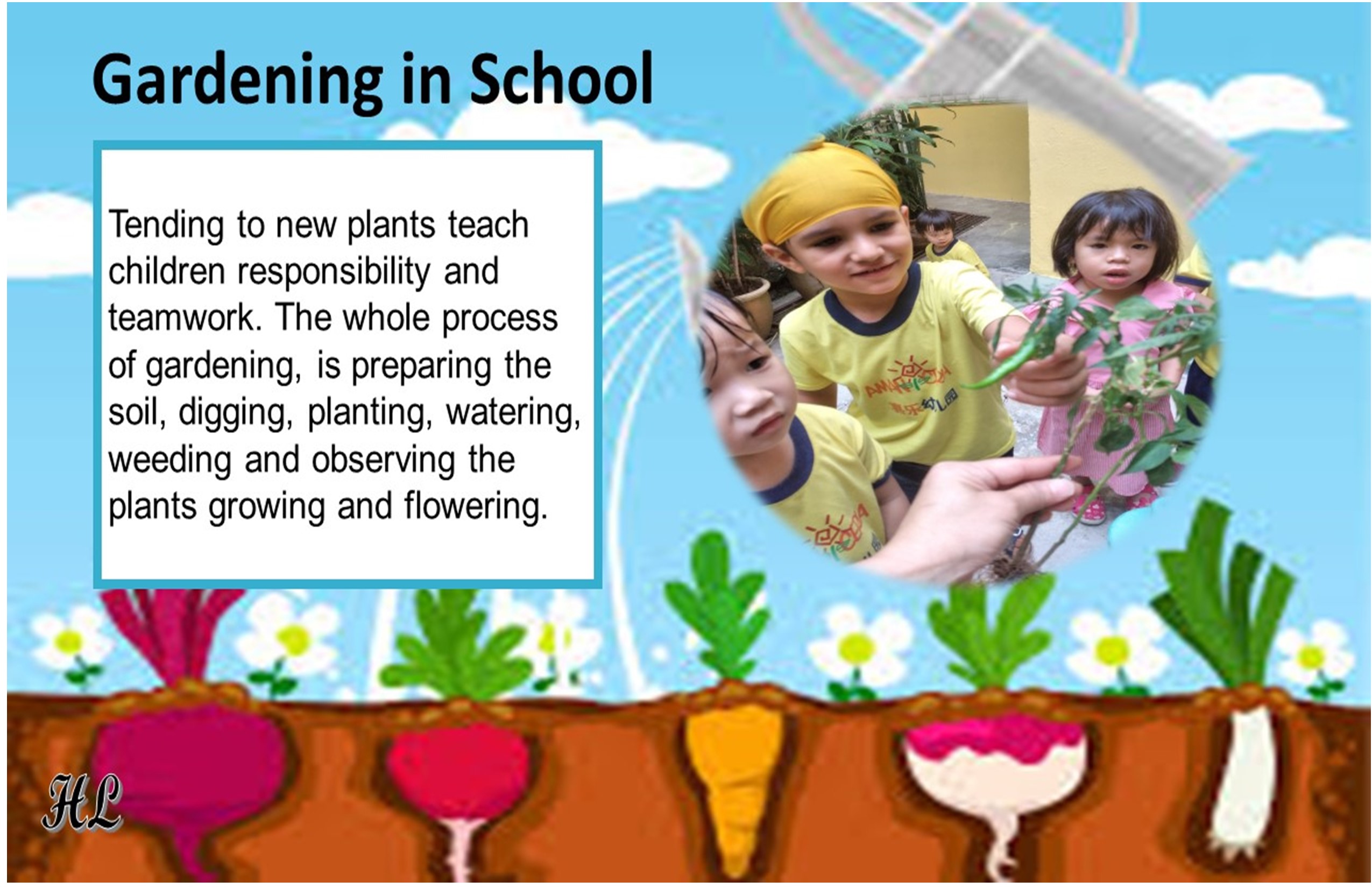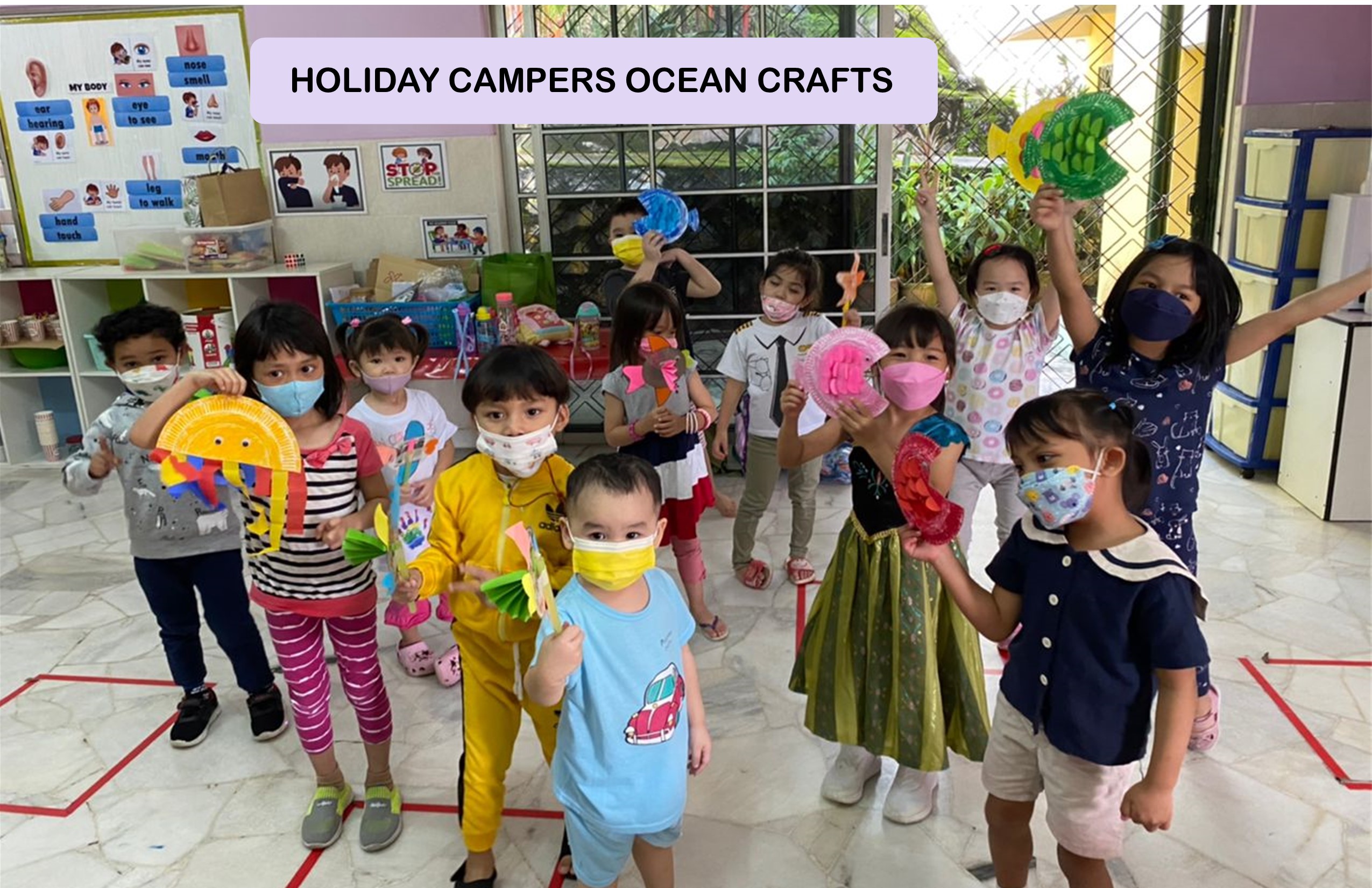 We strive to help children grow in all areas of development by providing a rich learning environment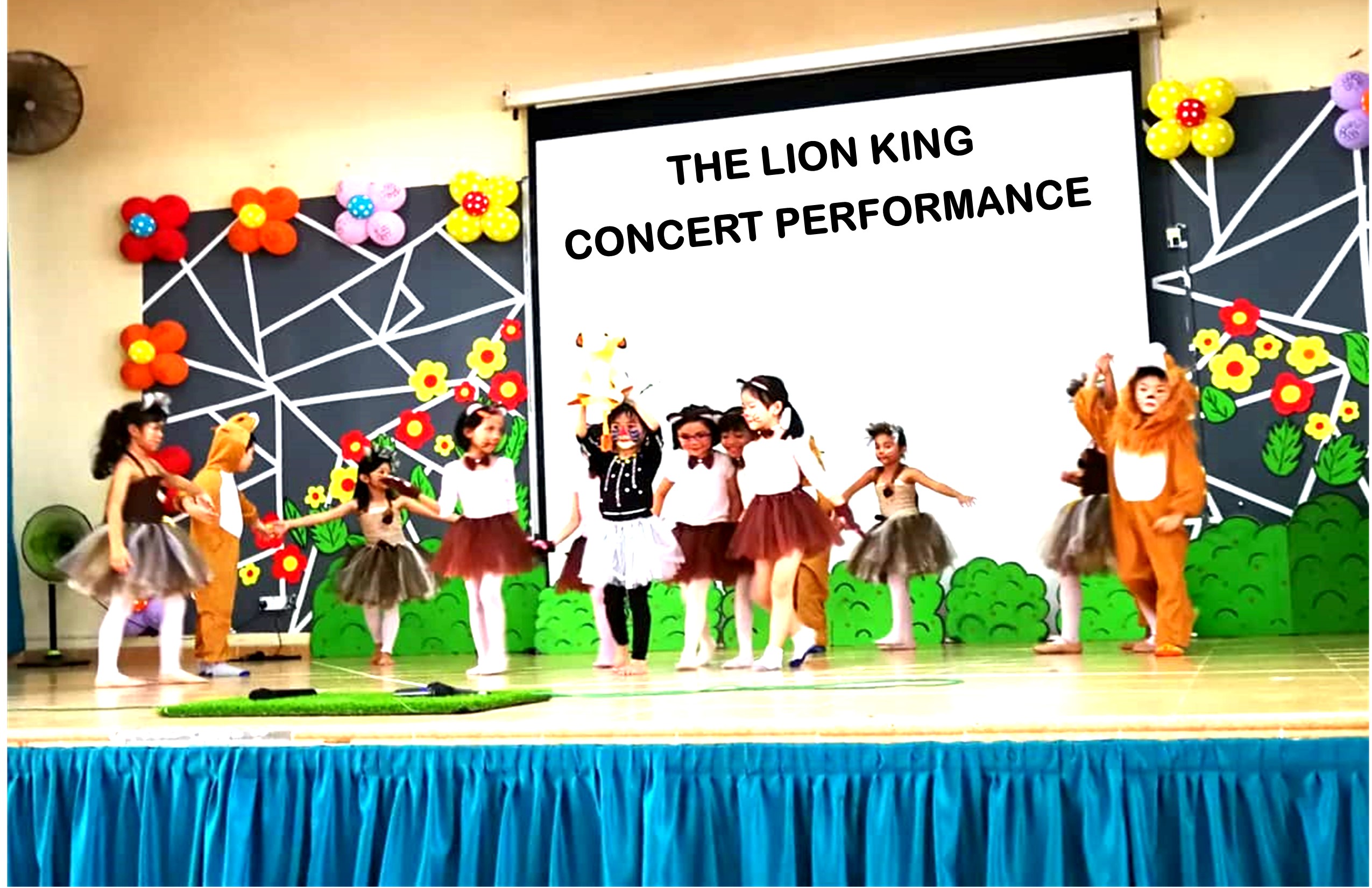 Children create their own Friendship bracelets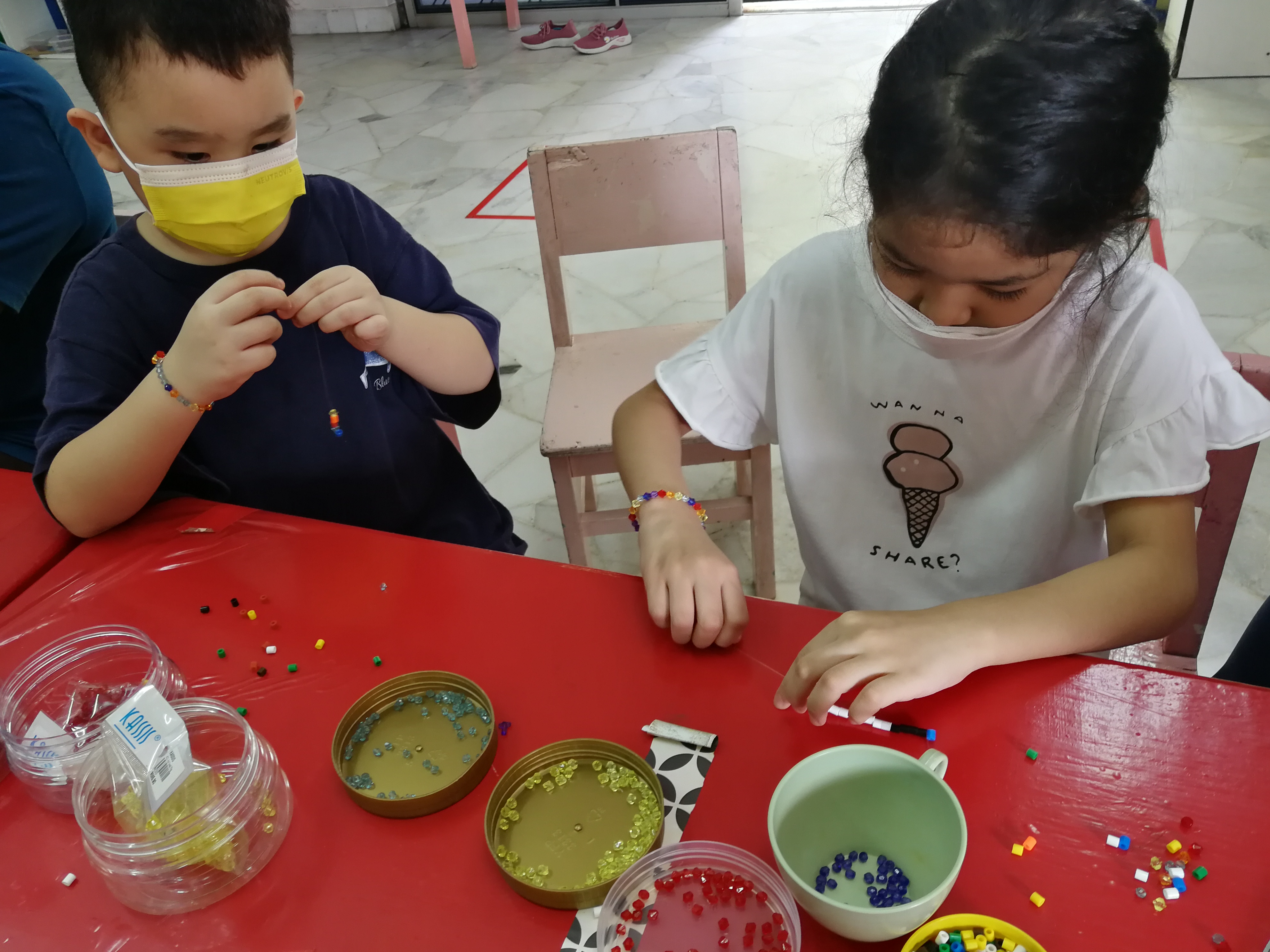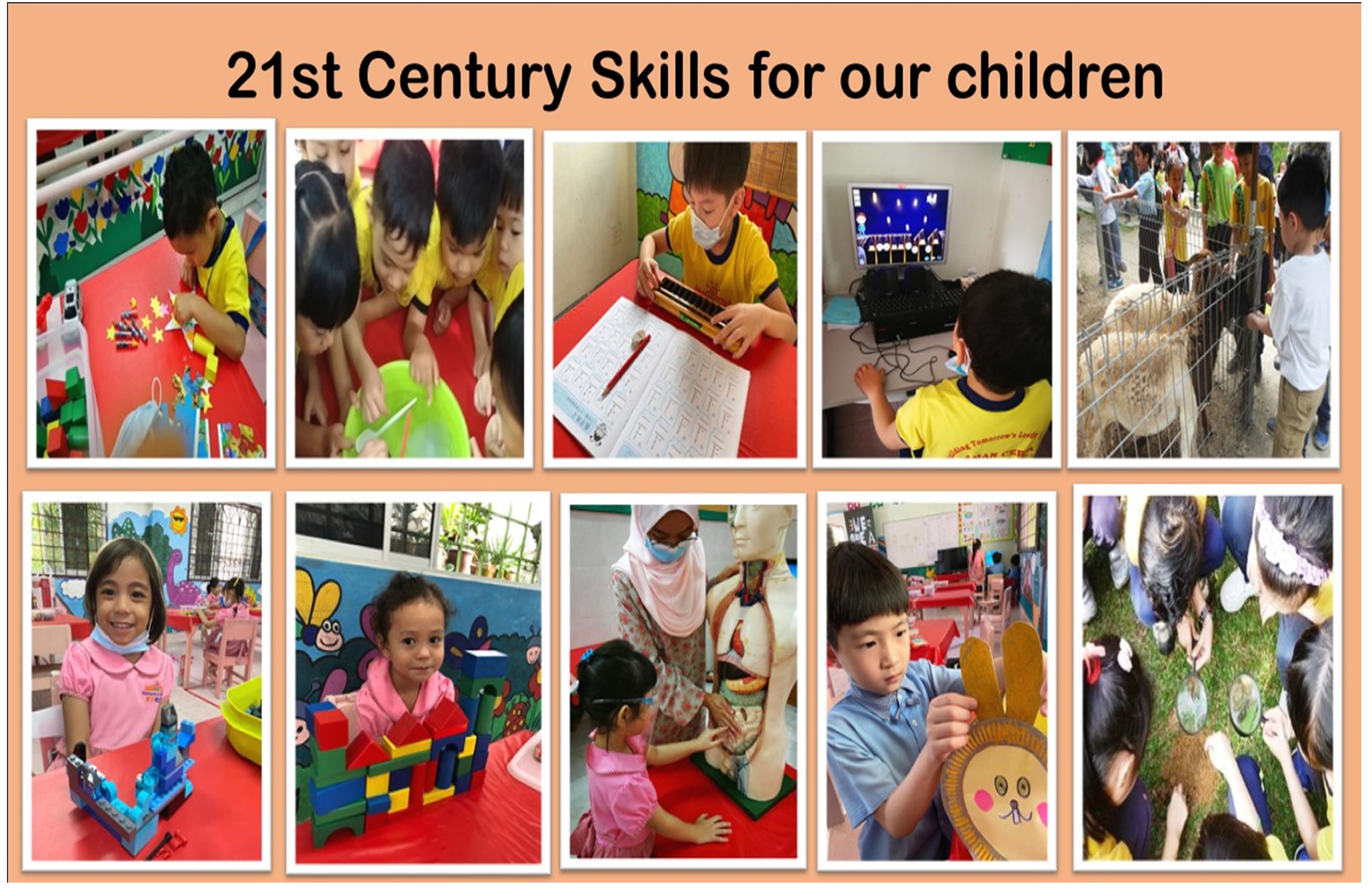 TESTIMONIAL
A great environment to start a child's education in modern Malaysia. Tadika Aman Ceria provides exactly the environment needed for a child to view learning as a journey to exploring knowledge and to develop preliminary leadership competencies.
We are happy to see how Batrisyia has changed from a shy 3-year old to a confident 6-year old child who can speak on stage, dance, interact, converse, read, write and have good basics in maths.

And finally the value that we would hope to nurture a child in the current Malaysian sophisticated society: social integration. When asked about the background of her friends, Batrisyia has never distinguished them as Malay, Chinese or Indian. Our kids are colour blind and eventually us adult could learn a lot from them.
With real sincerity I am recommending Tadika Aman Ceria for parents around Ulu Klang / Gombak / Ampang to enroll their children for pre-education. Let kids be kids and allow them to learn in the best possible way at that age.

Ir Amir Hamzah (Associate Director - Innovation, Telco Industry)
Yusniza A Rahman (former Accountant)