Benefits of the Enrichment Programs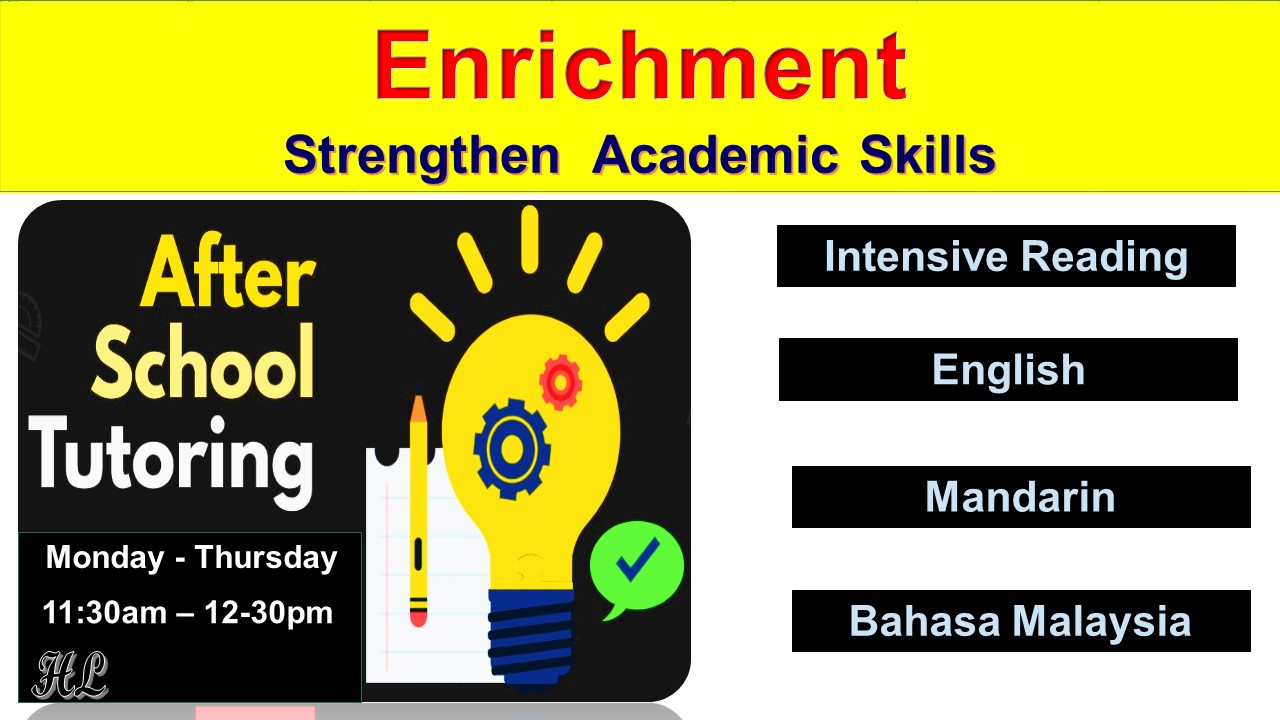 Enrichment Program

Supports the development of self-confidence, independence, social skills, and academic achievements.

We provide students with academic enrichment opportunities to achieve their full academic potential.

Small class size, individual attention, students can quickly gain new skills that are vital for future success in school and life.


Mastering English, Bahasa Malaysia, Mandarin
Learning languages sharpen children's reading skills.
Promote self-confidence and competence in English, B. Malaysia, Mandarin languages.
The goal is to achieve a high level of proficiency in listening, speaking, and writing.


Intensive Reading Class

English, Mandarin (汉语拼音) & Bahasa Malaysia

• The language and communication skills ability to understand others, and express oneself, learning through games, songs, stories and activities while having fun with the teachers and friends.


• New Phonics Series: Systematic approach to teaching phonics, combined with lots of real reading practices. Letter-Sound Recognition, Word building, Sight Reading, Rhyming Words, Communication, Comprehension


• Audio visual contents and flash cards are used to improve children' visual sense. This allows them to understand easily, in order to cultivate concentration and memory.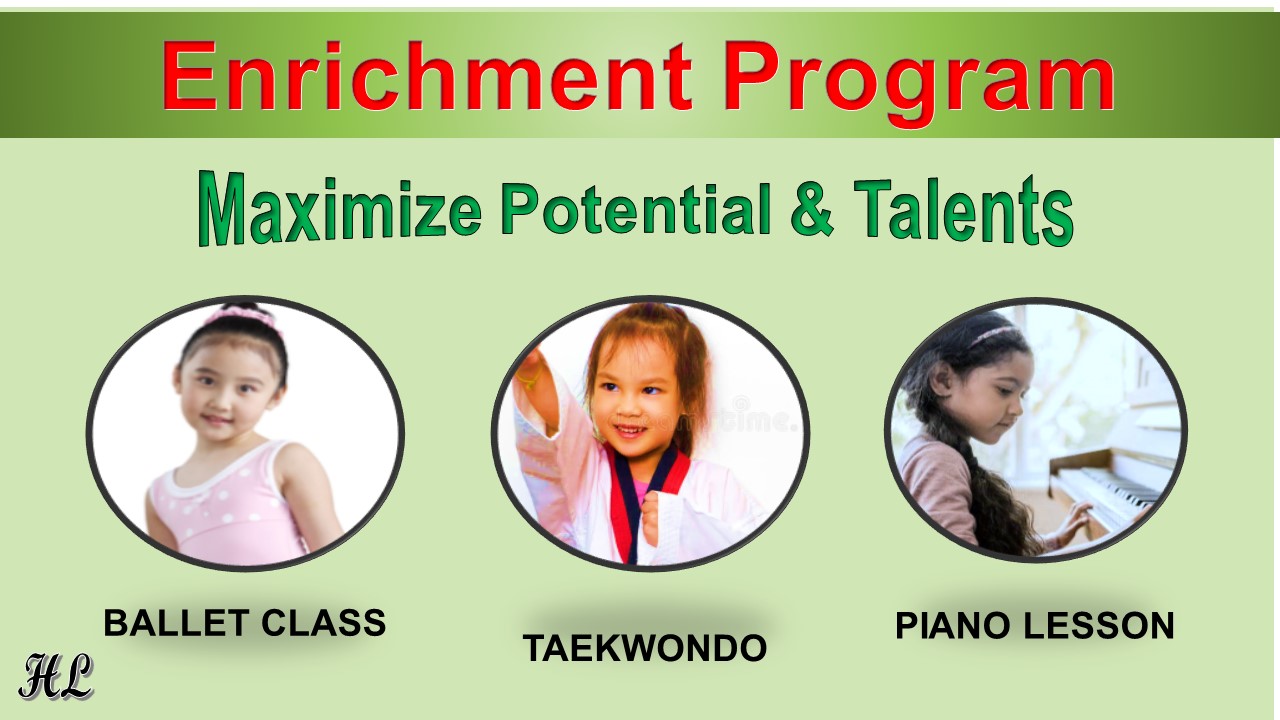 Ballet Class


Ballet benefits the children's musicality, expressiveness, body toning, muscle development and above all enjoyment
Ballet introduces structure and discipline in the young dancer
Ballet improves posture, develops poise and coordination.

Ballet helps develop social skills and greatly improves confidence.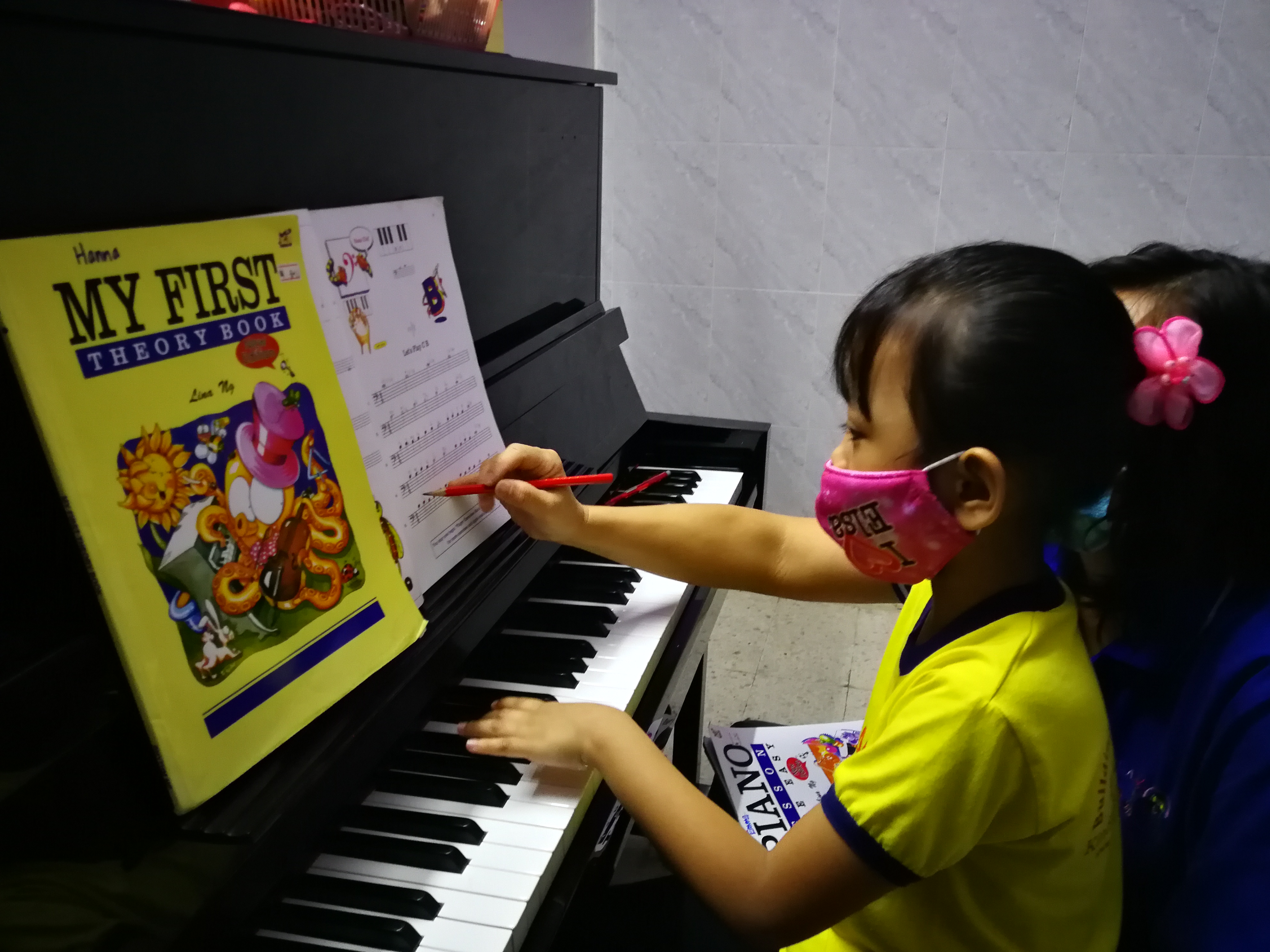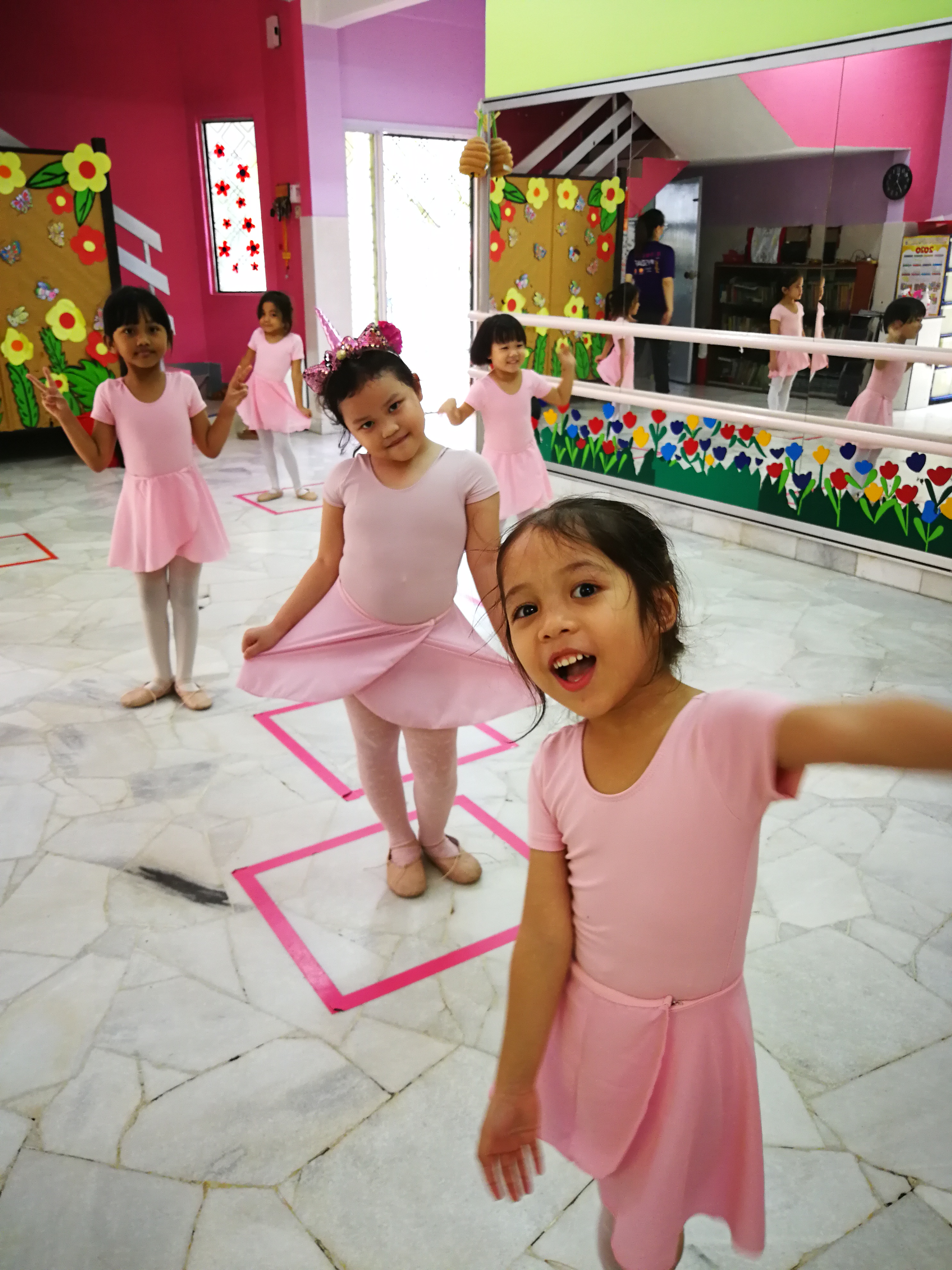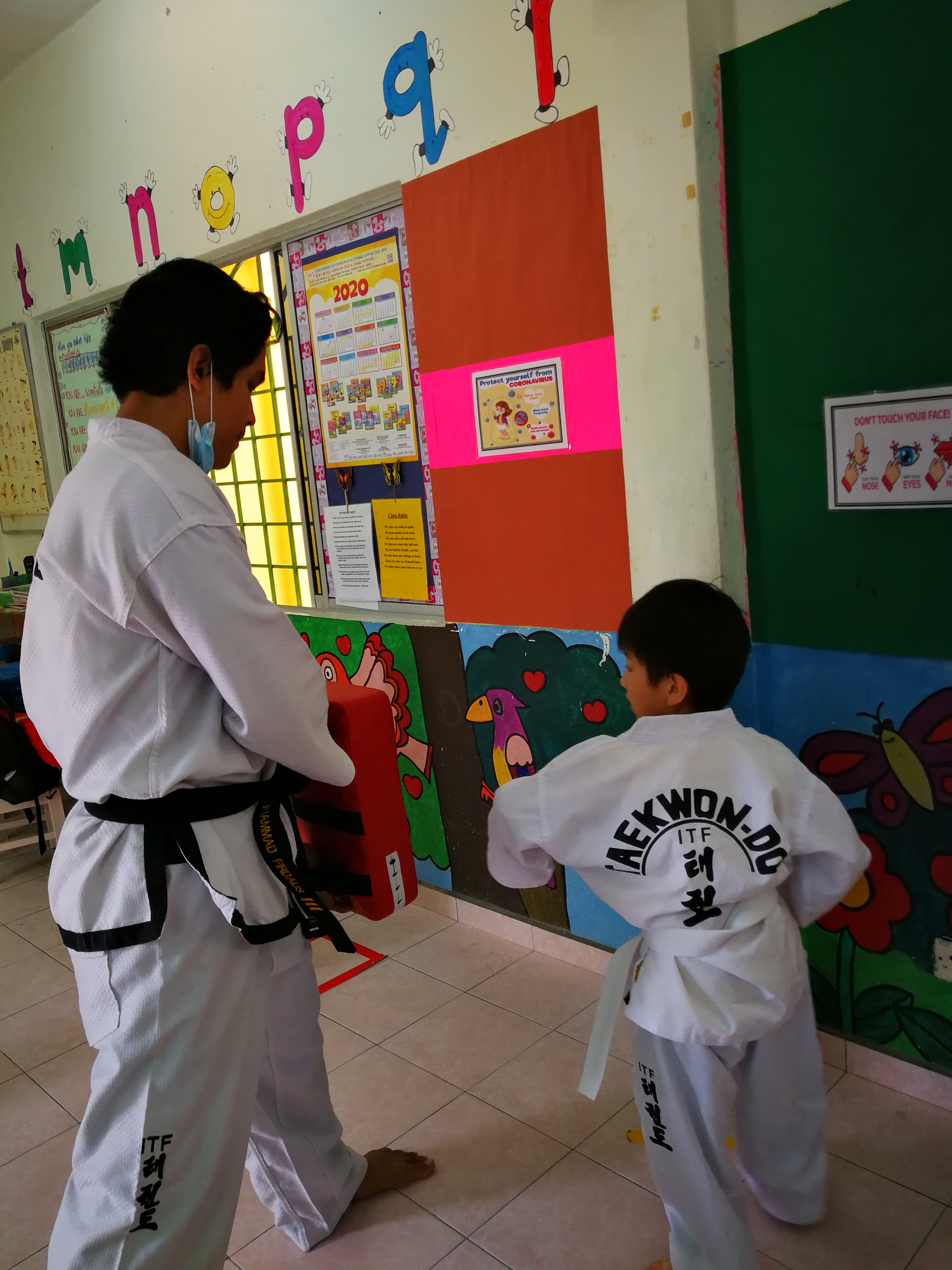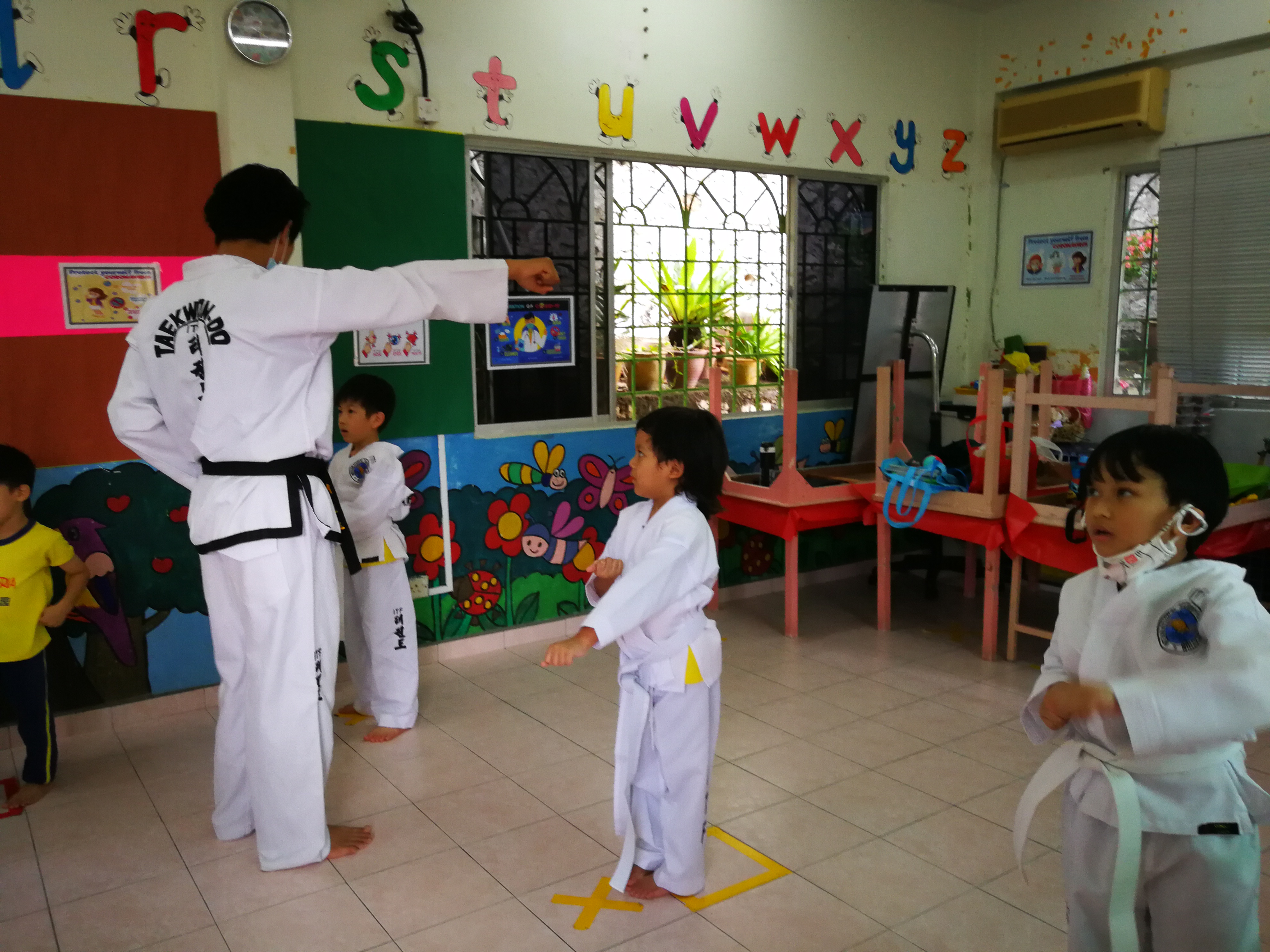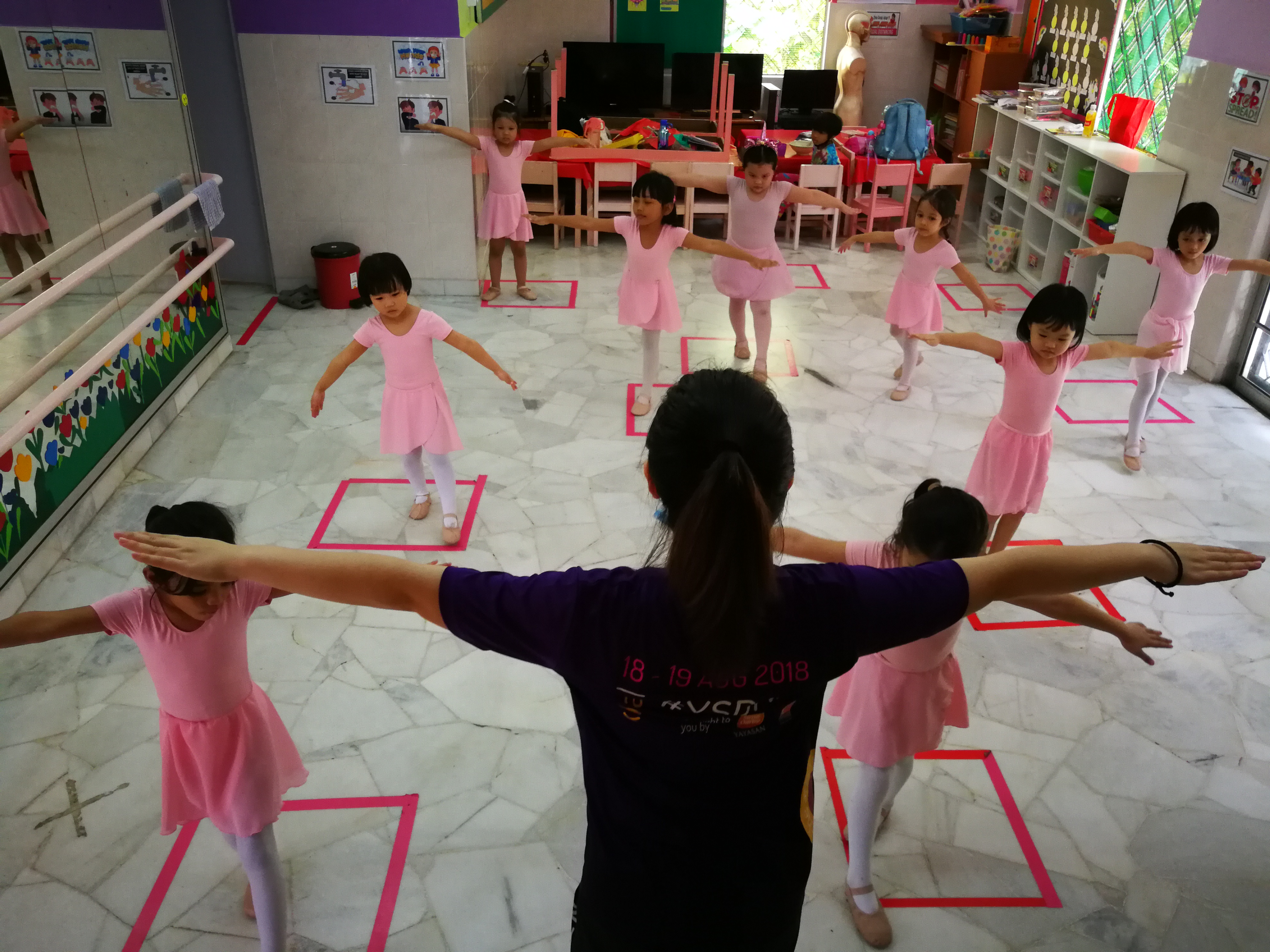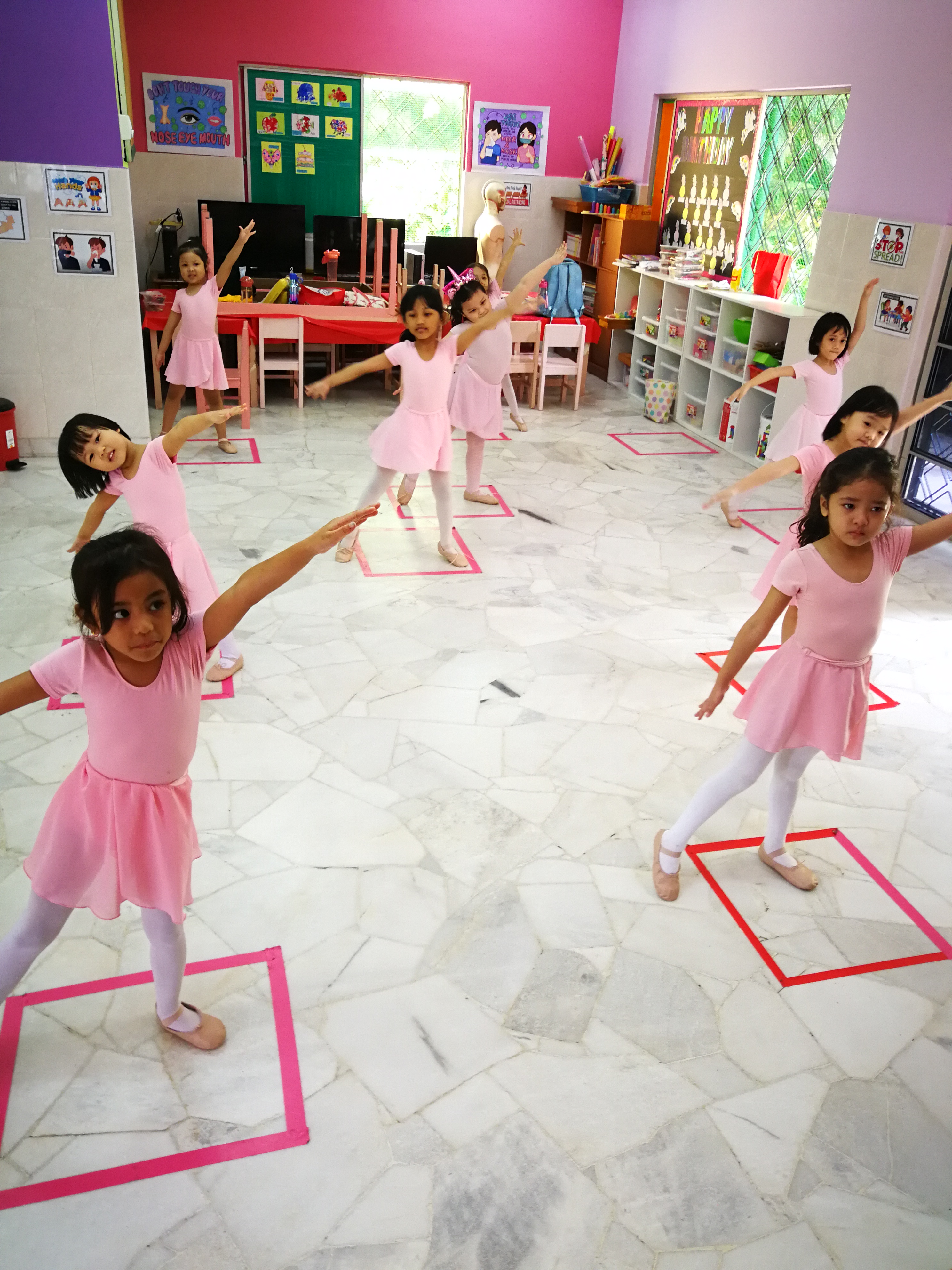 Music Education: Piano , Musikgarten


Music is also linked to STEAM skills such as pattern recognition and numeration.

Research shows that early experience with creative arts supports cognitive development and increases self-esteem


Music education is beneficial, stimulates and helps in brain development.
Fostering creativity, imagination, language and movement development.
Skills at each level include; play and recognize musical notes. Children are able to understand musical terms and symbols...


Taekwondo


* Increase strength and stamina

* Improve agility and reflexes

* Improve confidence and self-esteem

* Increase muscle tone and appreciation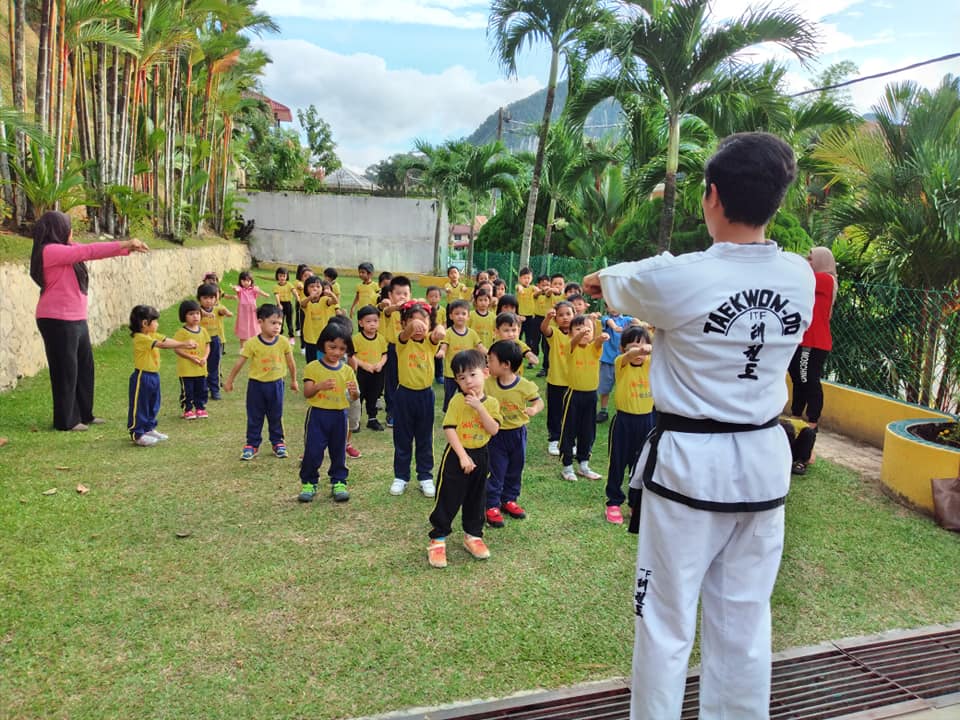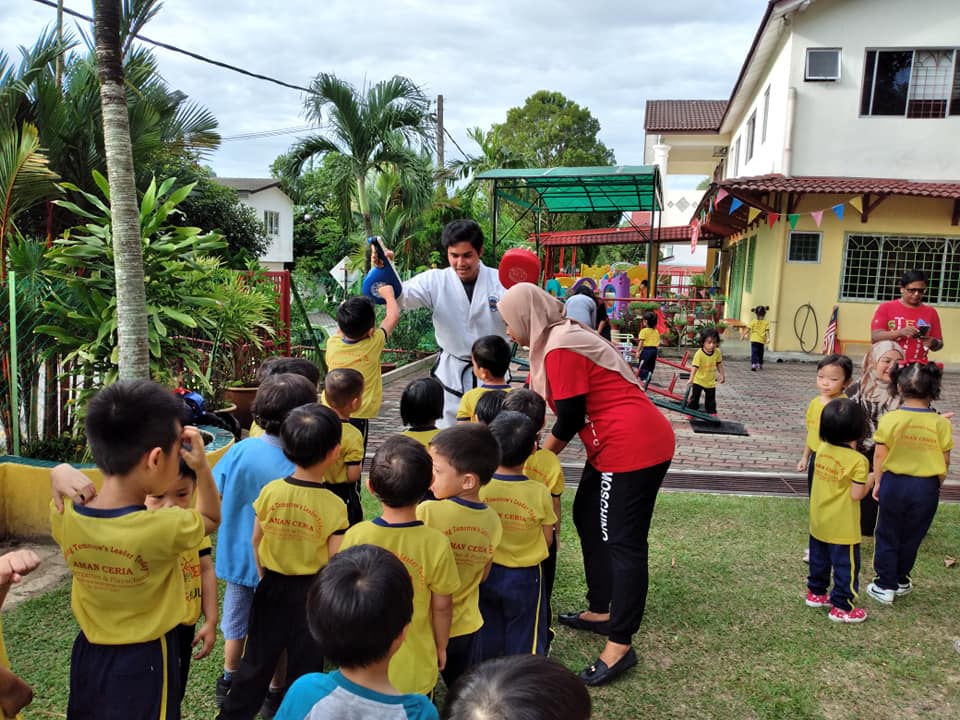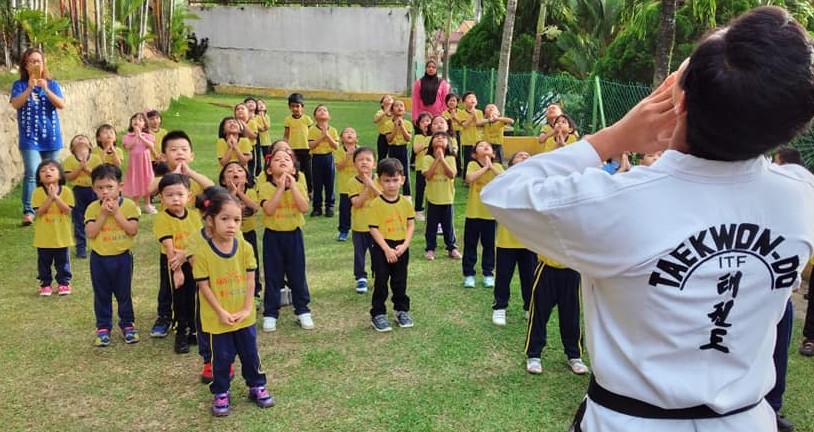 S.T.E.M & S.T.E.A.M Enrichment Class


STEAM Learning through Science, Technology, Engineering, Art, Mathematics

STEAM activities are interactive, and exploration based, they provide many
opportunities for children to be actively involved.
S T E A M - S is for Science

Children are natural scientists. They try to figure out just how things works by observing- exploring, classifying- predicting- experimenting- communicating.
Benefits of science is the development of scientific thinking.
A strong foundation, for later understanding of abstract science concepts.
Science activities emphasize on hands-on experiences.
Science experiment stimulates cognitive learning.

S T E A M - T is for Technology

When we think of technology, cell phones and computers often come to mind.
Technology also includes simple tools such as pulleys, wheels, scissors, ramps...
They support children's cognitive development, as they play with these tools, they observe and learn.
Provide opportunities for children to explore using the mouse and keyboard computers.
Technologies provide children to demonstrate their creativity and learning
Children explore, create and communicate using a variety of media- crayons, paints, blocks, dramatic play materials etc.
These simpler technologies allow children to understand how tools help us accomplish tasks.
Children can see the cause and effect behind them, like how adding wheels below a large object makes it easier to move, or how raising a ramp makes a ball roll faster.

S T E A M - E is for Engineering

What is Engineering?


Engineering applies science, math, and technology to solving problems.
Engineering is using materials, designing, crafting, and building – it helps us understand how and why things work


When children design and build with blocks or put together railroad tracks, they are acting as engineers.
When they figure out how to pile sticks and rocks to block a stream of water or how objects fit together, they are engineering.



S T E A M - A is for Arts

A creative mindset is critical for STEM lessons. That is why the arts was added to STEM to become STEAM


Research shows that early experience with creative arts supports cognitive development and increases self-esteem
Drawing and play-acting allow them to express what they know and feel, even before they can read or write.
• Arts develop children's creativity and self-confidence, learn new ways to perceive the world.
• Activities improve fine motor skills, lengthen their ability to focus on their creative work.

• Encourage and nurture the artistic talents, to explore various mediums and self-expression.


Mix and match colors, sketching, painting, and crafting through a fun and interesting way.


S T E A M - M is for Mathematics


Mathematical concepts are established through simple exercises of patterns and sequencing as we group, sort, classify, graph.
Math is number and operations, measurement, patterns, geometry and spatial sense.
Children explore everyday mathematics, including informal knowledge of "more" and "less," shape, size, sequencing, volume, and distance.


Adventure Holidays Fun Camps
Holiday Camp offers fun, interactive, educational activities for young children- engage in fun learning and exciting adventures
Camp creates an environment where children can explore exciting new things, cultivate friendships and create lasting memories.
Camp programs provide a well-rounded experience from the physical, mental, social, and emotional aspects of their development.
Under supervision children learn about science, art, music, sports, cooking, interactive games, drama, role play, EQ and leadership skills...
The Camp Objectives ...

• Empower children to succeed in school and in life

• Build confidence and self-esteem

• Develop a sense of community

• Stimulate creative and innovative thinking

• Inspire leadership and teamwork

• Cooperative activities with peers, learning to care, share, help

• Widen experiences through critical thinking, how to solve problems



Speech & Drama Holiday Program

Include singing, listening, rhythm patterning, exploring percussion instruments and musical drama.


• Speech and drama allow children to communicate, articulate, and express themselves in a natural and positive way. Boosts confidence to carry on a conversation.


• Children develop social skills, overcome shyness, build self-esteem, leadership skills, increase the ability to adapt and improvise.


Testimonial


Ungku Fadzil Bin Ungku Abu Bakar.

I could see great improvement in my son Ali Hassan in terms of
his social skills and overall learning abilities.

He is always eager to go to school in the mornings and has
gained a lot from the regular school outings and holiday camps activities organized by the school.

I will definitely recommend Aman Ceria for good education to
my friends and relatives at Tadika Aman Ceria.