Let's Have A Wonderful 2019 Happy New Year



Dear Parents, Famlies & Community,


The start of the New Academic Year is always an exciting time. We would like to extend a very warm welcome to all our students, parents, families and the community.

As principal of Aman Ceria, I am very proud to lead a team of dedicated teachers, devoted in meeting the needs of each individual learner while providing a safe, nurturing and stimulating learning environment.


Aman Ceria & Playschool offer a broad, balanced and enriching curriculum that promotes challenge and enables all students to make a positive contribution towards their own learning.

We create experiences that connect students beyond the classroom, teach skills that include how to apply their knowledge, think critically, collaborate, communicate, as well as problem solving. Our students are 21st-century learners, in keeping up with the ever-changing educational innovations.


We appreciate parents partnership with us to help all students develop skills to become independent life long learners, respectful, responsible citizens.

We encourage all families visit our school website, www.amanceria-kindergarten.com and amanceria kindergarten preschool facebook, to stay informed of important students activities and events throughout the year.

Once again we thank you for your involvement and support of our exciting learning adventures, which encourage students to learn by exploration, investigation, communication and collaboration.

Wishing you and loved ones " A Very Happy, Healthy, Productive, Prosperous, Successful New Year!

Love you all
Sincerely,
Mrs. law and Teachers

Together We Play, Learn, Grow And Succeed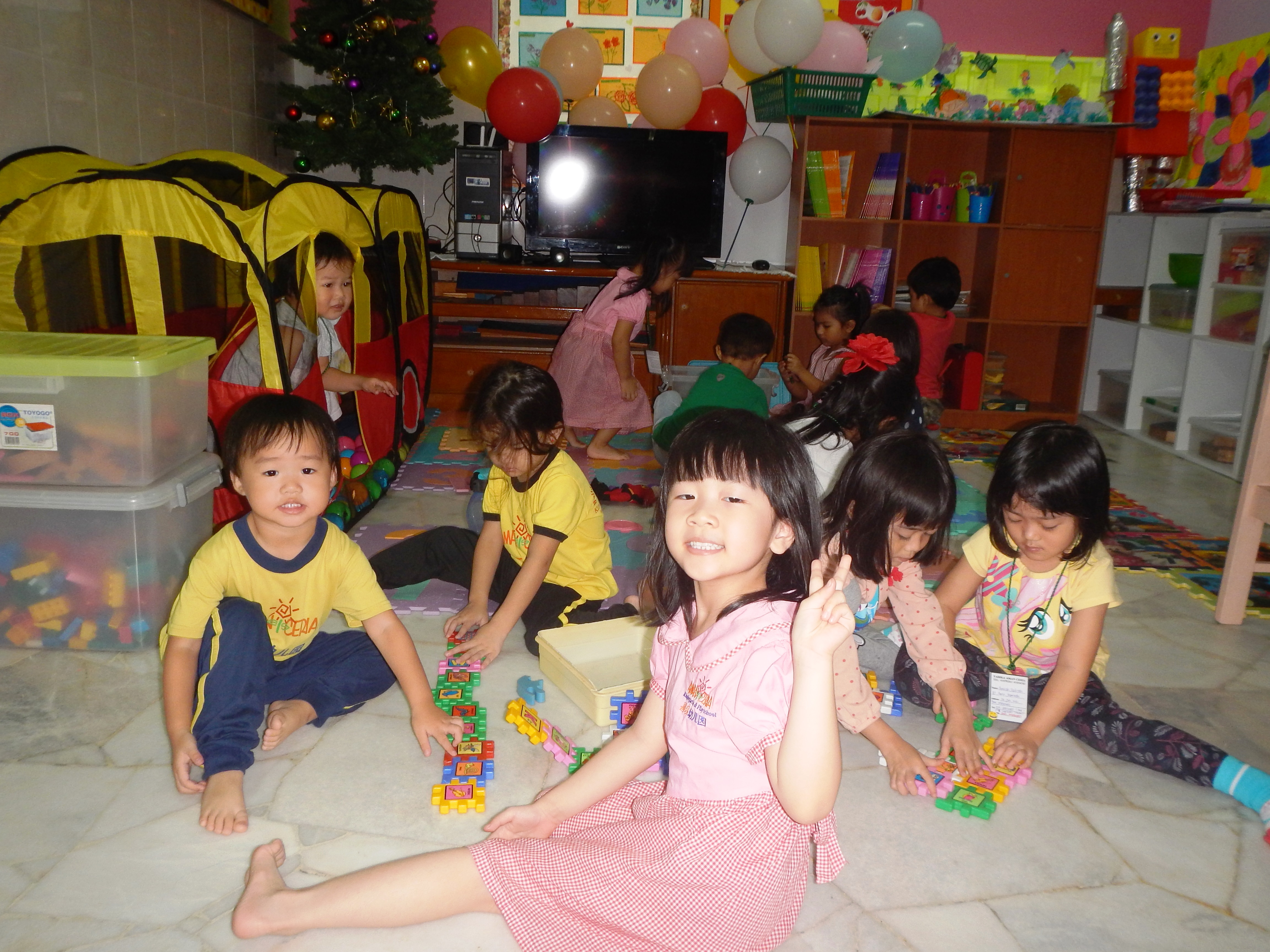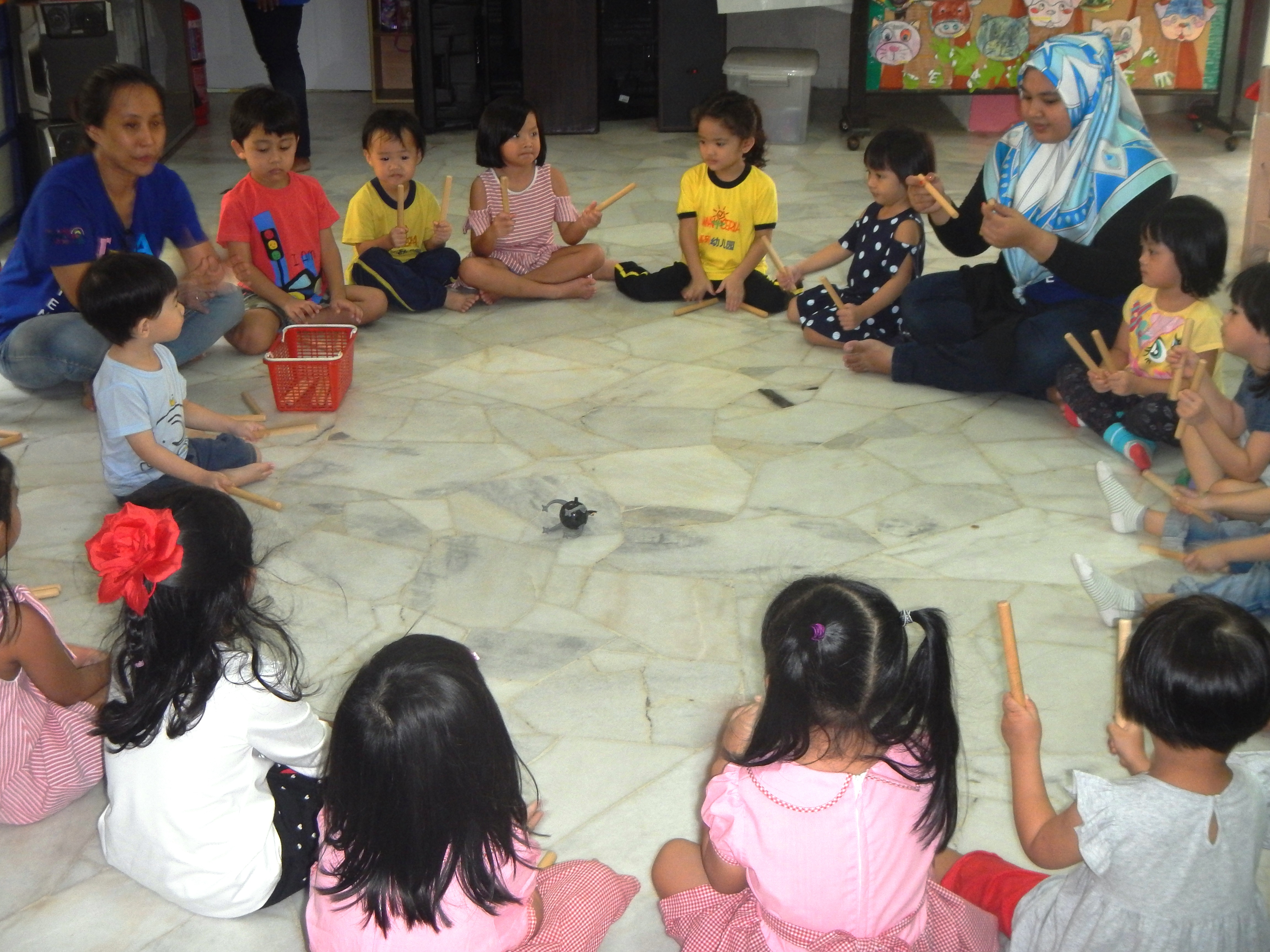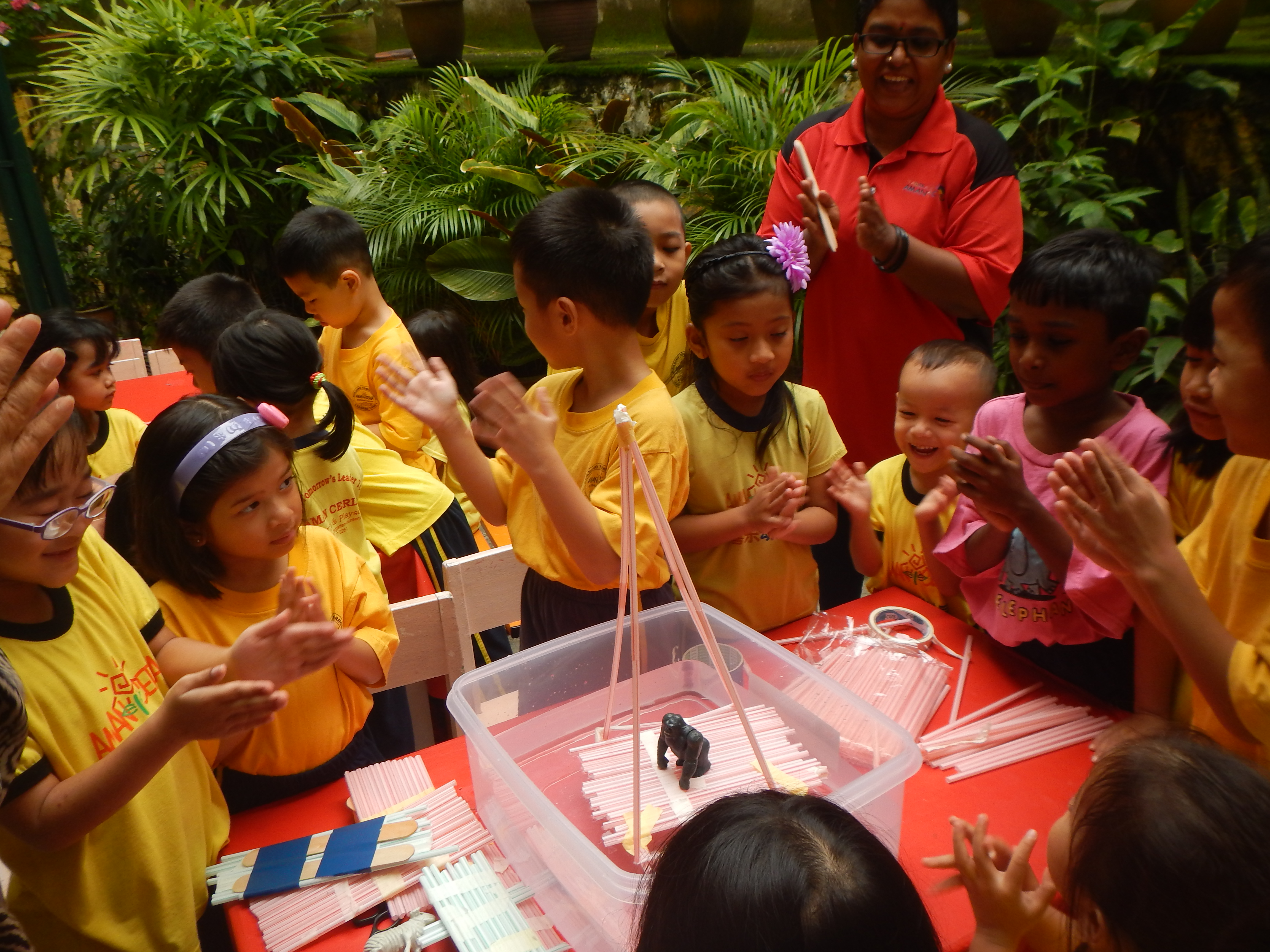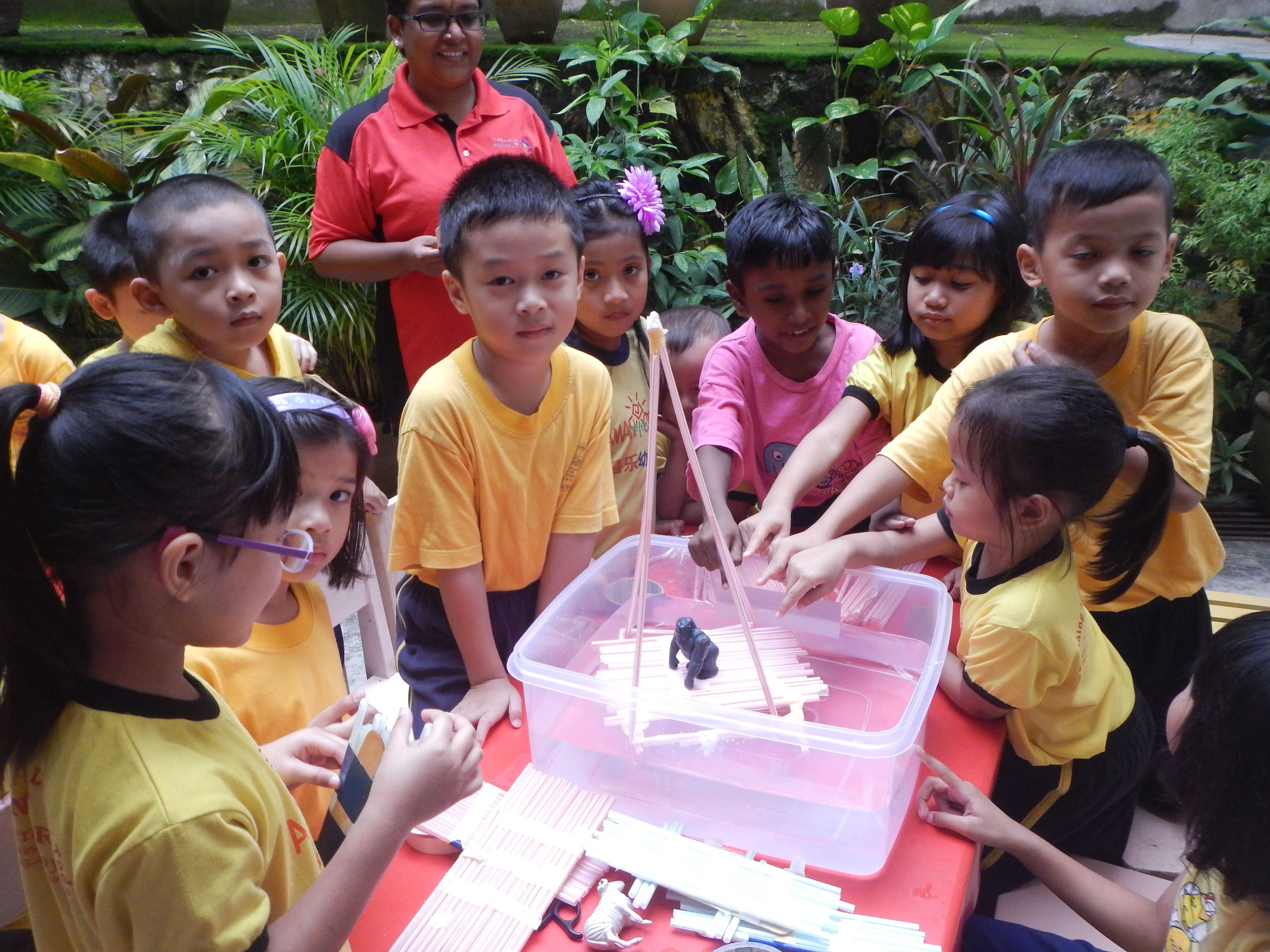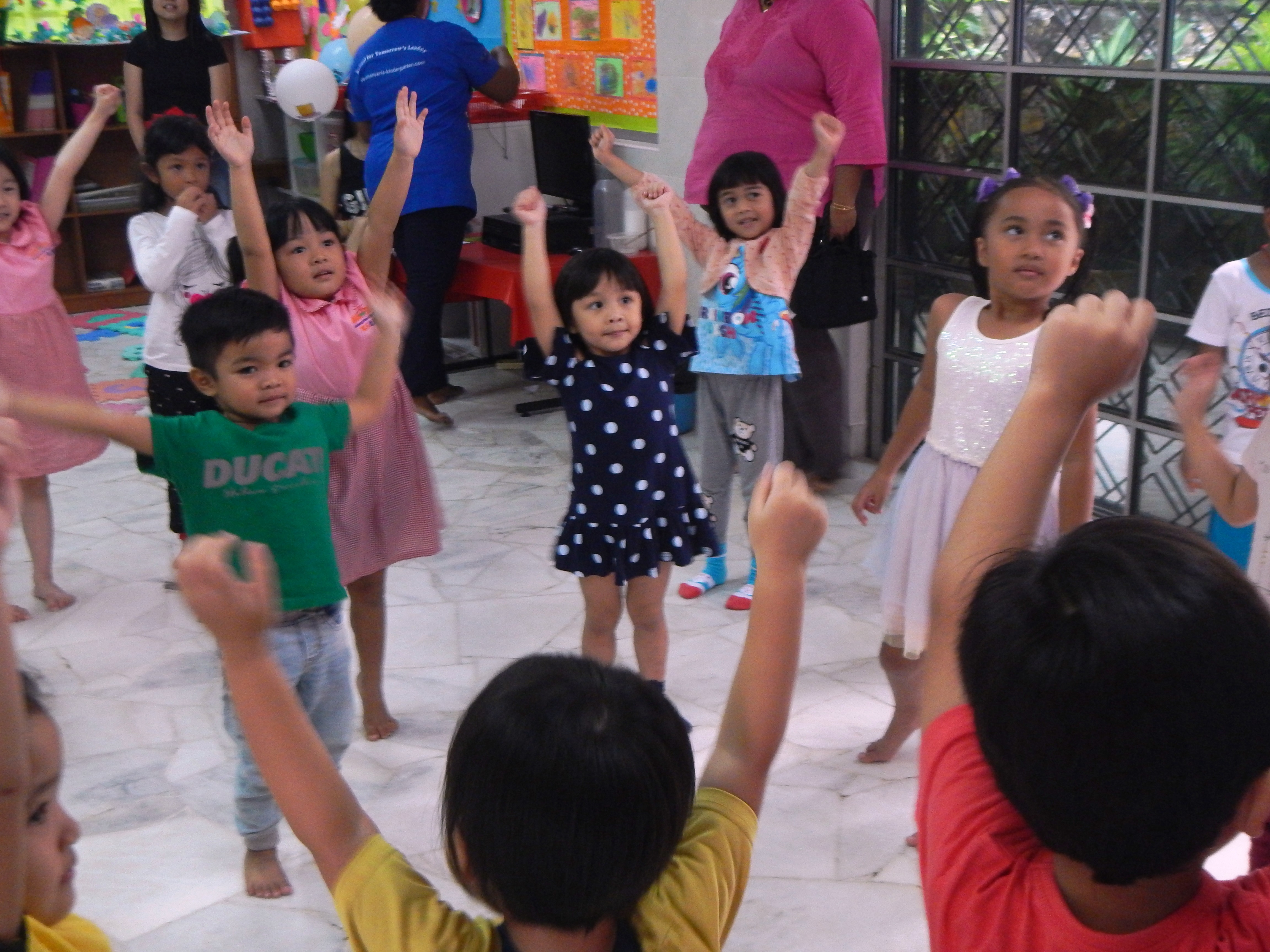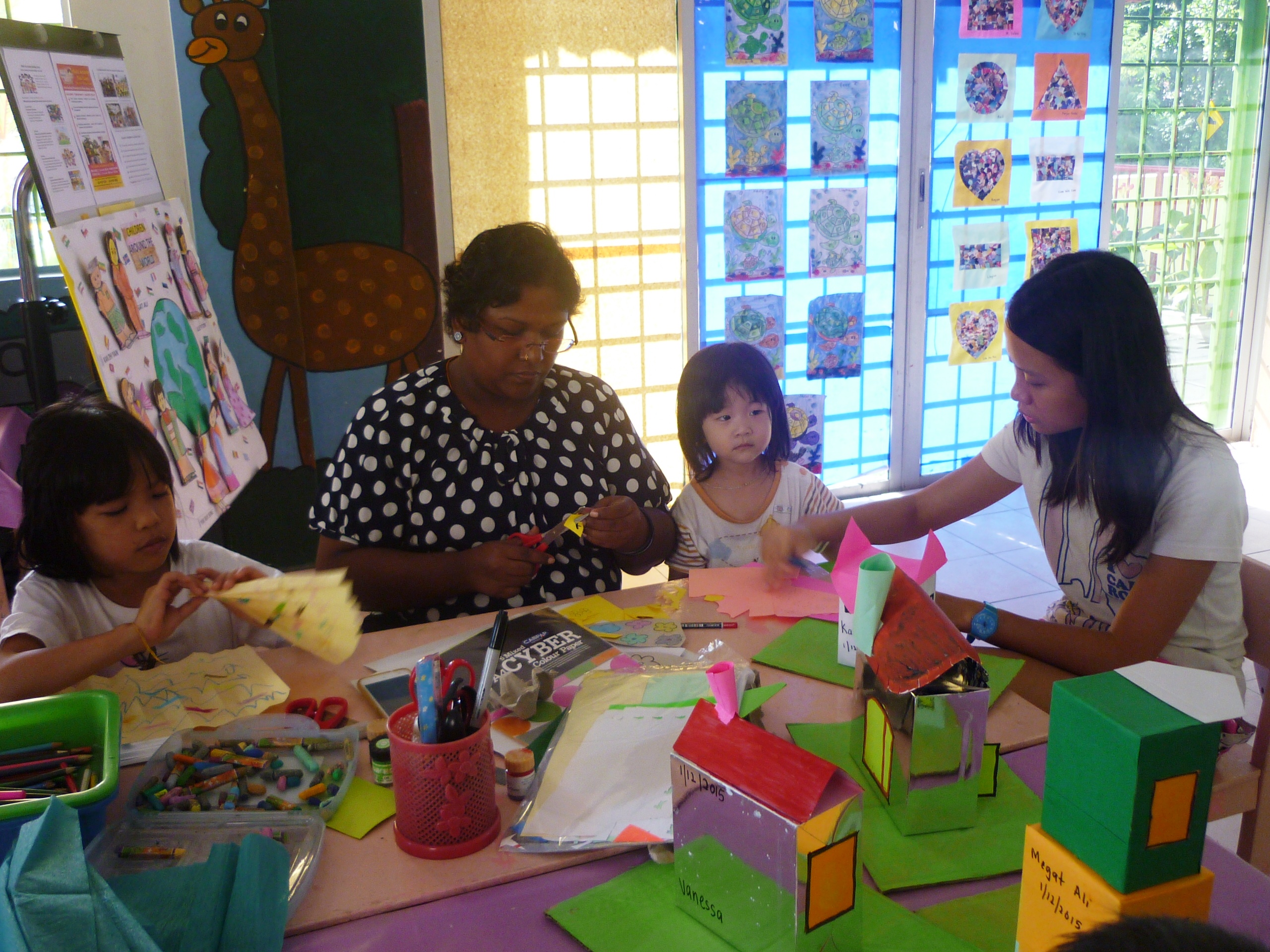 Aman Ceria Super Fun Learning Adventures
Dear Parents, Nov. & Dec. 2018
As we approach the end of another productive year with the celebrations of our school's 35th anniversary. We thank you all for working in partnership with us, to ensure your children have the best educational experiences.

We are very proud of all our students and graduates for their hard works and achievements. We have equipped them with a solid foundation for their life-long love for learning and we trust they will continue to do their best, for there will be no limit to all the great things they can achieve!


It has always been T.A.C. vision to be 'The School for Tomorrow's Leaders' empowering our students to assume leadership roles as global leaders, growing in character, discipline, respecting others, social skills and embracing cultural diversity.


We offer a well-rounded education include STEM/ STEAM project- based into our learning adventures. Building a solid foundation in early science, technology, engineering, art, math. So our children gain skills and knowledge while engaging in many hands-on fun activities.


Our Holiday STEAM Camp: Nov.26-29 & Dec. 3-6 for 3- 10 yrs. old, designed to give children a well-rounded experience, nurturing creativity, confident, self-esteem, social skills, building new knowledge, critical-thinking abilities.

We are all looking forward to another exciting year ahead, partnering with you to create more learning opportunities and experiences to further enrich your children!

The Management, Teachers and I wish you and families " Happy Holidays & Joyous Deepavali Celebration, Selamat Menyambut Awal Muharram, Merry Christmas, Happy, Healthy & Prosperous New Year!" We love you all!

Sincerely,
Mrs. Law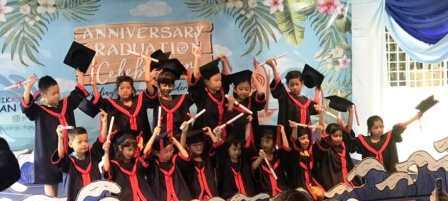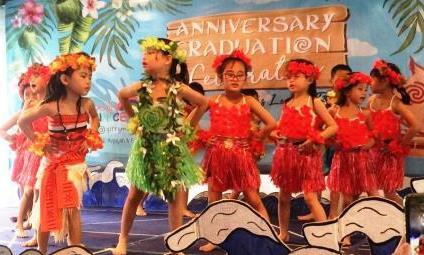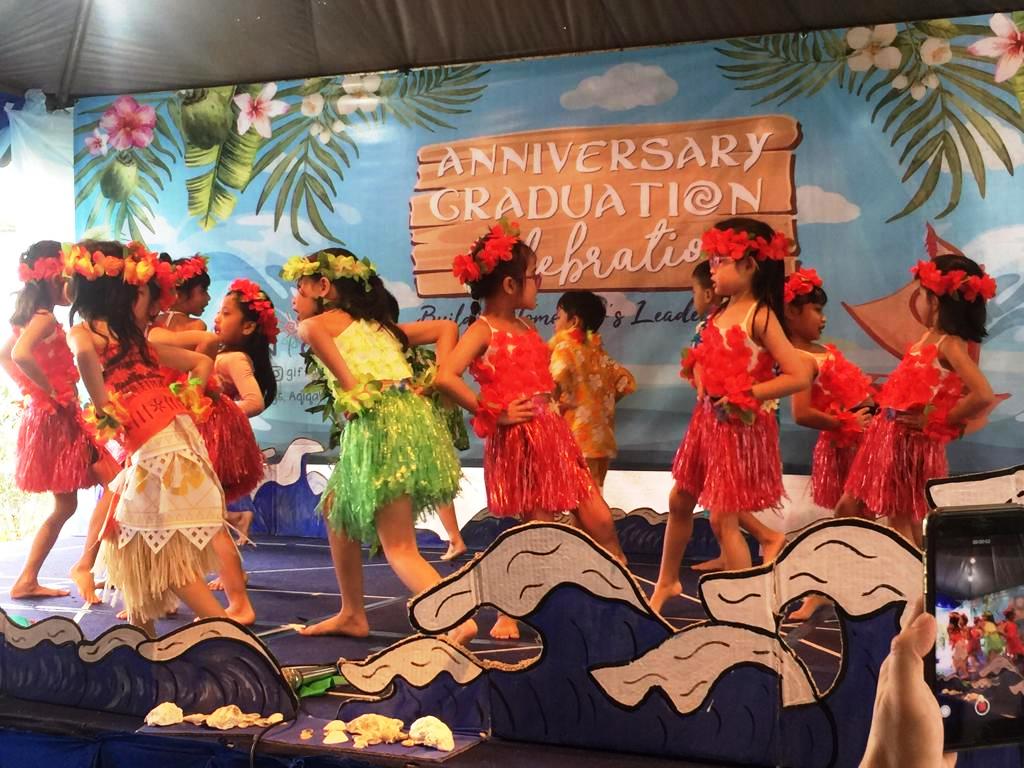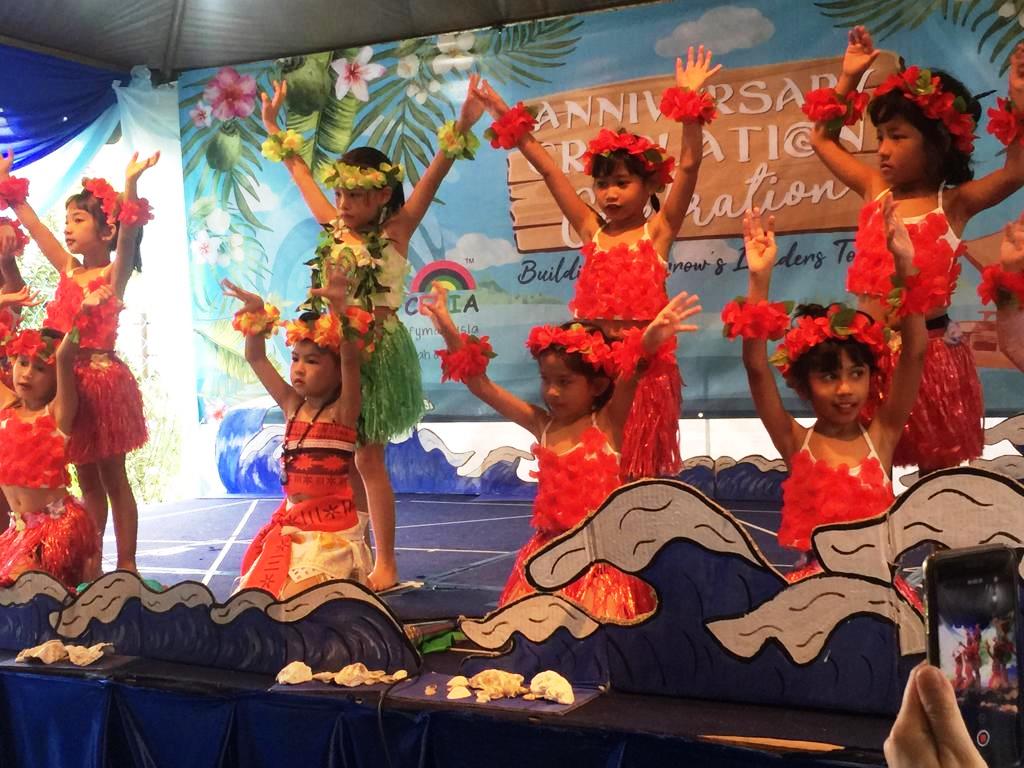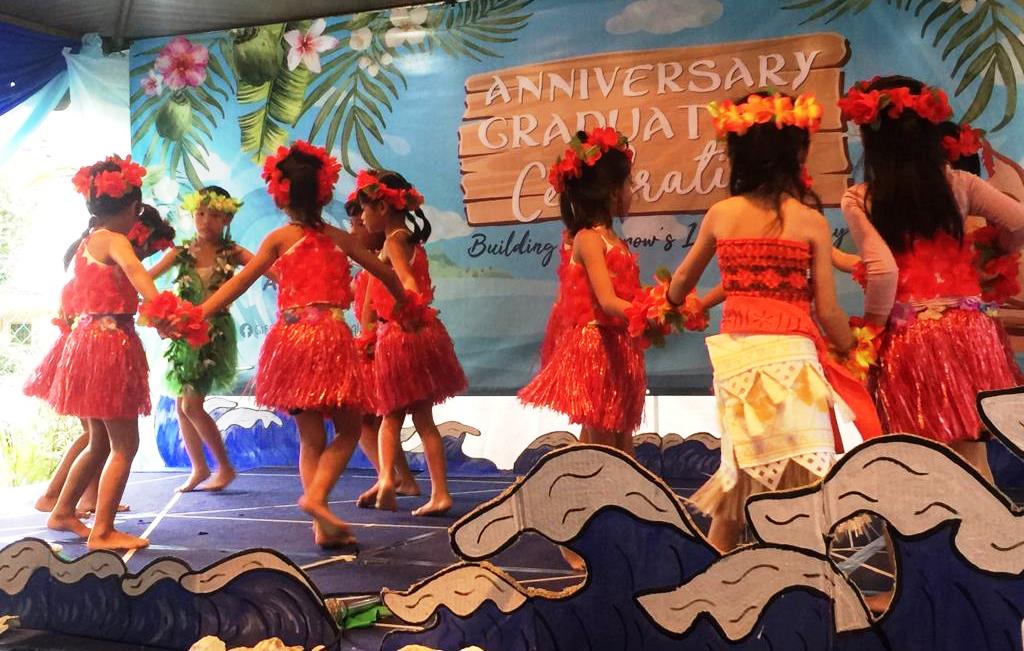 Celebrating 35 Years Strong Record of Excellence
Dedicated to Lifelong Teaching & Learning
Oct 2018

2018 marks the 35th Anniversary of Tadika Aman Ceria & Playschool. In this celebratory moment, we thank our parents, teachers, children for your contributions to our school.
Over the past decades, we have educated thousands of leaders. We create a caring school and enable all children to be successful learners. We are proud to showcase the recent achievements of our teachers, children, and alumni.


Aman Ceria has always been supportive to the needs of our children who work hard. Together, these accomplishments are a testament to the importance of our school and teacher preparation programs.

Education is the foundation of success. We are always at the forefront of research, teaching, and community involvement in the years to come. We will continue to design programs that will best respond to the educational needs of all our children

We look forward to a bright future of the Tadika Aman Ceria & Playschool with optimism, gratitude, and anticipation.
Yours Sincerely,
Mrs. Law


*************************************************




The Journey of Learning and Growing
Dearest Parents and Families, June 2018

We would like to thank you for your active participation in the students school projects and maintaining the home-school partnership.

We persist in our educational beliefs to provide children with a stimulating learning environment to facilitate their needs and development.

Children optimum success occurs when all the five senses are stimulated. Interest is also the driving force for learning.


Children learn through hands on experiences and progress from experience.


They gain their self-discipline, responsibility, problem-solving skills and cooperation in developing mutual respect.

We adults have many different ways to solve problems and that's because we have accumulated a lot of experiences.

Following are stories to share with you. First Story...

One day, a mother took her child to the seaside. The child found a soda bottle and then started to put sand into the bottle.

The child could only pinch a small amount of sand into the bottle at a time.

The mother at this time came up to the child and tore a piece of newspaper and made into a funnel.

She inserted the funnel into the mouth of the bottle and then scooped up handful of sand and poured into the bottle through the funnel and soon the bottle was filled up.

The mother told the child that he was dumb, the way he put the sand into the bottle would take him forever....

The second story is quite similar with the first one except the method the mother used was different.

When the mother saw the child trying to put sand into the bottle a bit at a time, she observed patiently.

Later, she noticed that her child realized that this was not the best way and then he started looking for other objects to scoop the sand.

The child found a stick and used it as a spoon, but failed. The child did not give up and came up with many
different ideas, but still failed.

At this time, the mother gave him some hints. At last he found a leaf and used it to transfer sand into the bottle.

Later, he rolled up one leaf as a funnel and then used another one to scoop up the sand and put it through the funnel and finally, he filled up the whole bottle with sand.

He was very proud with a sense of achievement; he ran to his mother and said 'I did it!'

According to the above two examples, we can see the importance of the learning process in a child.

Being parents, we love our children and by nature would contribute to them unlimitedly.

However, besides teaching them and helping them, children also need time and space to allow them to experience their learning.

From the above stories, it is important that we see things from children's perspectives and provide them vast amount of time and space for creations and imaginations.

If parents wish for their children to become independent, confident, respected and successful in the future, this must be done from a young age by providing them opportunities to learn through their experiences.

It is important to help children set a solid foundation and enjoy their remarkable learning process.

We firmly belief that every child possesses his/her own special talents.

Our mission is to help children discover their potential to explore, discover, investigate and to learn more.

Wishing all Parents and Families, 'Happy and Healthy Living'


Warmest Regards:
Mrs. Helen Law


Letter of appreciation


Aman Ceria's teachers give the best attention to all my children. Our eldest and second sons attended the kindergarten in 1996 and have
since followed by their sister and brothers, all 7 of them.

The exposure and the education contents that Aman Ceria provides is absolutely brilliant. The school, teachers and friends become part of
our children's life, regardless of age, race or religion.

To be able to live in harmony at this very young age is something the adults anywhere in the world is still struggling to do so.

We are very fortunate to have our children taught by such dedicated
and loving teachers. Our minds are at peace knowing that our children
are in very good hands.

We would like to take this opportunity to thank Tadika Aman Ceria,
all the teachers, parents and children for contributing to the positive and healthy growth and development of my children's life.
Thank you and God bless you.


Hj Mohd Borhanuddin B. Dato Hj Abdul Kadir
Hjh Ariza Binti Mohd Razali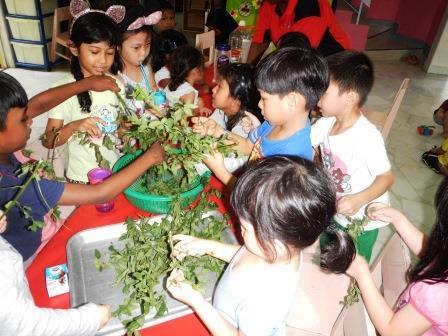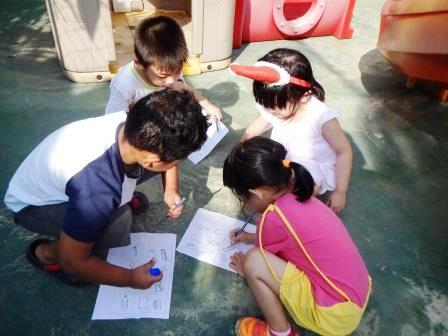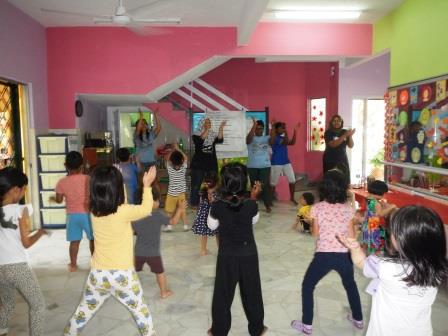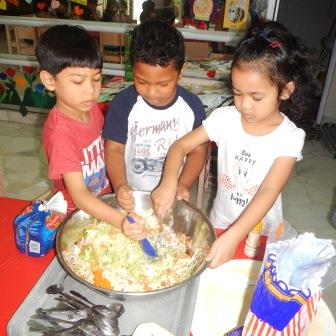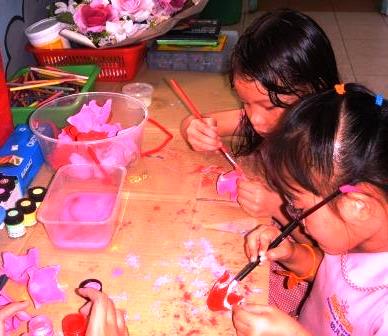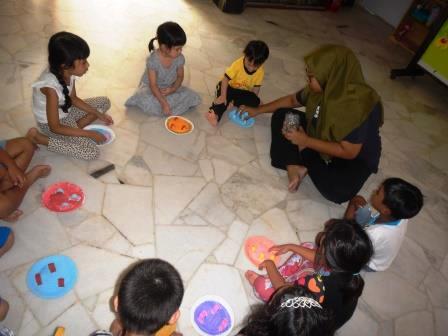 **************************************************

Igniting Passion for Lifelong Learning
Dearest Parents and Families, January 2018
Welcome to Happy New Year 2018, wishing you and your family 'Peace, Joy and Good Health.'

Each new year is met with great anticipation, as teachers, parents, and children work collaboratively towards the common goal of achieving educational excellence!


Aman Ceria is dedicated in developing creative, innovative, constructive young leaders of tomorrow! Children are often engaged in many learning opportunities both inside and outside of the classroom.

We provide a safe, stimulating, fun learning environment, for children to play, explore, discover and ignite their passion for lifelong learning!

Teachers are committed to make learning an exciting adventure of discovery for the children. Lessons are designed to stimulate their imagination and creativity.

We offer a comprehensive curriculum based on children's readiness skills; include character education, art, language, math, science, music, culture, physical education, practical life skills, creative and critical thinking, problem-solving, as well as the 21st century skills.

Benefits of the comprehensive curriculum- supports children's learning, encourage self-confidence, intellectual development, independence, and instil a sense of responsibility and consideration for others.

All our children are active and independent learners. They love, care, share and help each other, working and playing together. All of them just love to learn, and enjoy all hands-on activities.


We encourage parents to continue partnering in your children's education. It is through this shared partnership that we are able to produce high-performing, well-rounded children with exceptional values and integrity.

We look forward to have an exciting, fun, productive year with you and your children. Please browse through our website and our facebook to know about the wonderful learning, taking place.

Yours Sincerely,
with Love Mrs. Law and Teachers
Play and Learn the Fun Way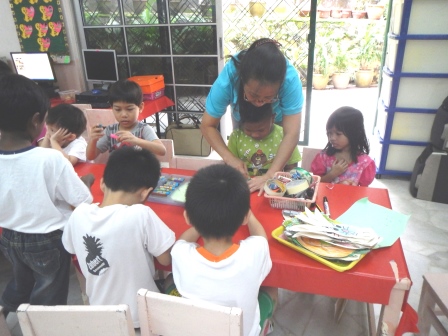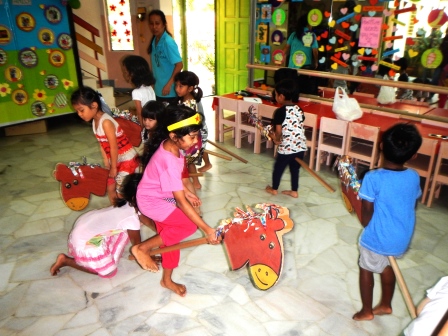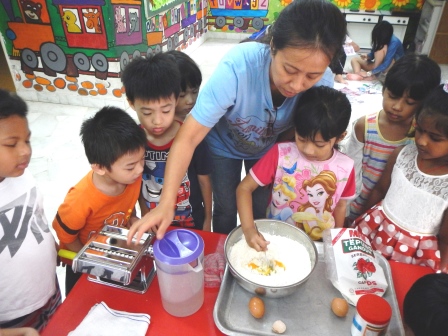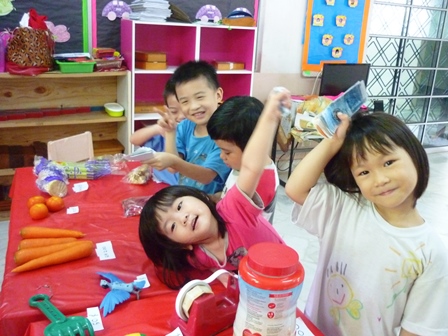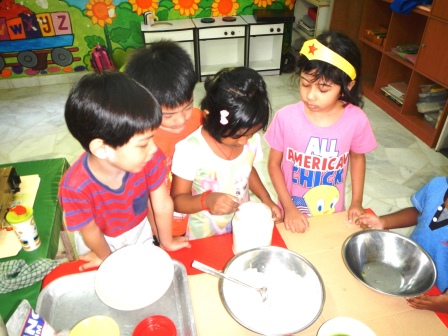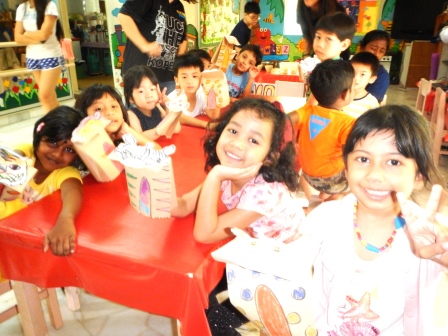 Aman Ceria Lays a Solid Foundation
for Life-Long Learning

Dearest Parents and Familes, November 2017

The year's end brings with it a tremendous sense of accomplishments. It has been a wonderful year filled with events that have brought us closer together.

Aman Ceria is successful due to the wonderful collaborative partnership between school, parents, teachers and children.

The partnership between home and school is important. We deeply care about the children and we are passionate about empowering them to reach their full potential.

Therefore, we truly appreciate your on-going help and support throughout the year. We thank you for guiding and supporting your children in their learning process.


Children have so much fun learning under the guidance of their teachers who ensure each day that lessons are fun, engaging and tailored to their individual needs.

We feel enriched knowing that all of them have gained a solid foundation for their life-long learning.

We congratulate all our graduates for their achievements. We are very proud and happy, knowing that they will be leaving Aman Ceria with a solid foundation of academic excellence.

We wish all our graduates , lead productive lives, filled with compassion and care for others and they will continue to do their best, for there will be no limit to all the great things they can achieve!


Once again "Thank you parents, our partners in the education of your children for your love, trust and confidence in us.
Our very best wishes to you and your family"
Sincerely,
with Love Mrs. law and teachers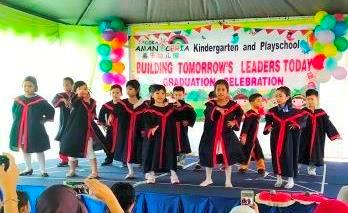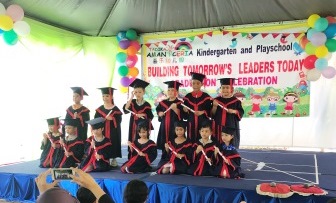 34th Anniversary Graduation Day

Our teachers are dedicated to developing children's potential.
Here the children are having fun learning adventures.