CHARACTER BUILDING EDUCATION

INCORPORATES VALUES, ETHICS & GOOD CITIZENSHIPS

Character building is incorporated into the curriculum to promote positive behaviour, enable children to understand about care, respect, responsibility for self and others.

Character education and Agama Pendidikan Islam lesson for Muslim pupils, attributes, strengths and skills that help our children to grow into resilient, academically prepared, young people. They develop positive attitudes, strong moral values, and good social skills.

Character Development is the Foundation for Lifelong Learning.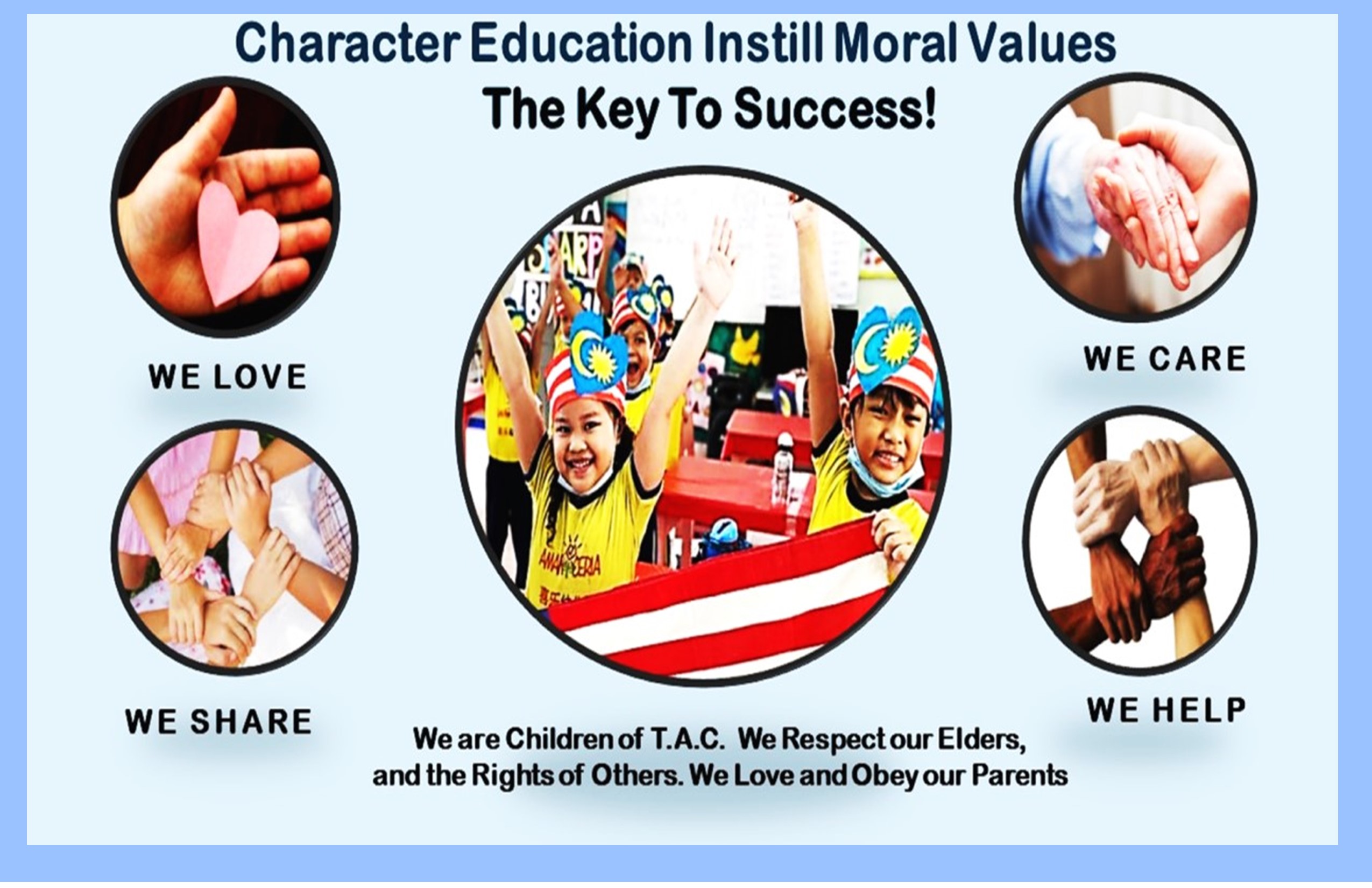 Character Educationis an important lessons, to instill values in our children. Topics on respect, responsibility, gratitude, honesty, self-discipline, compassion, dependability. Inculcating these values, will protect our children from potentially negative influences.

It is important to teach our children about the importance of embracing differences and treating others with respect. Learning to develop diverse friendships, and get along with others.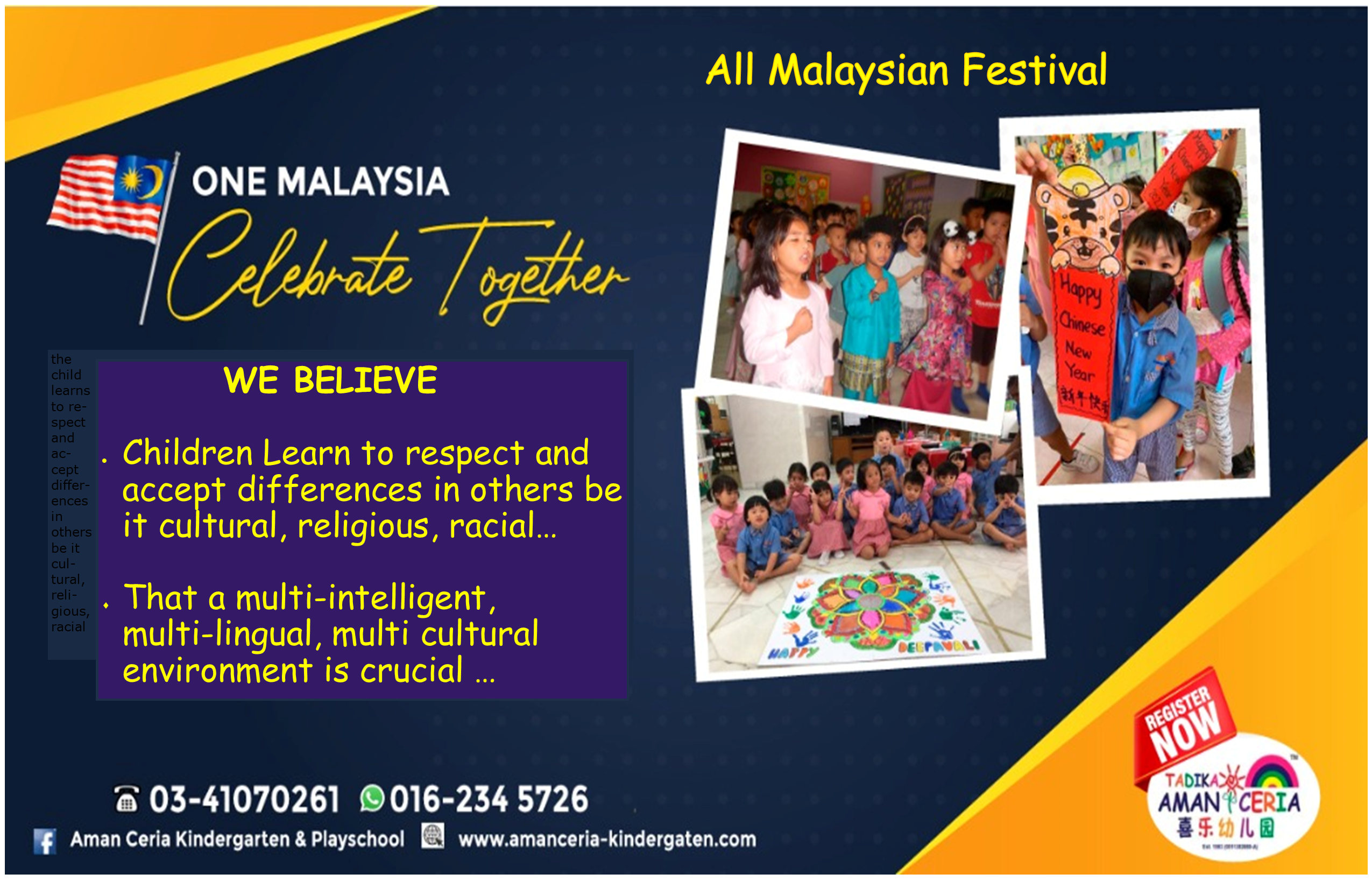 Character Building emphasize citizenship values such as respect, honesty, integrity, truthfulness, initiative,, responsibility, compassion etc. Agama class for our Muslim children, impart a culture of good character, social responsibility and values. Developing a respectful and responsible character is a skill every child needs in order to thrive, find fulfillment, and be an influence for good in society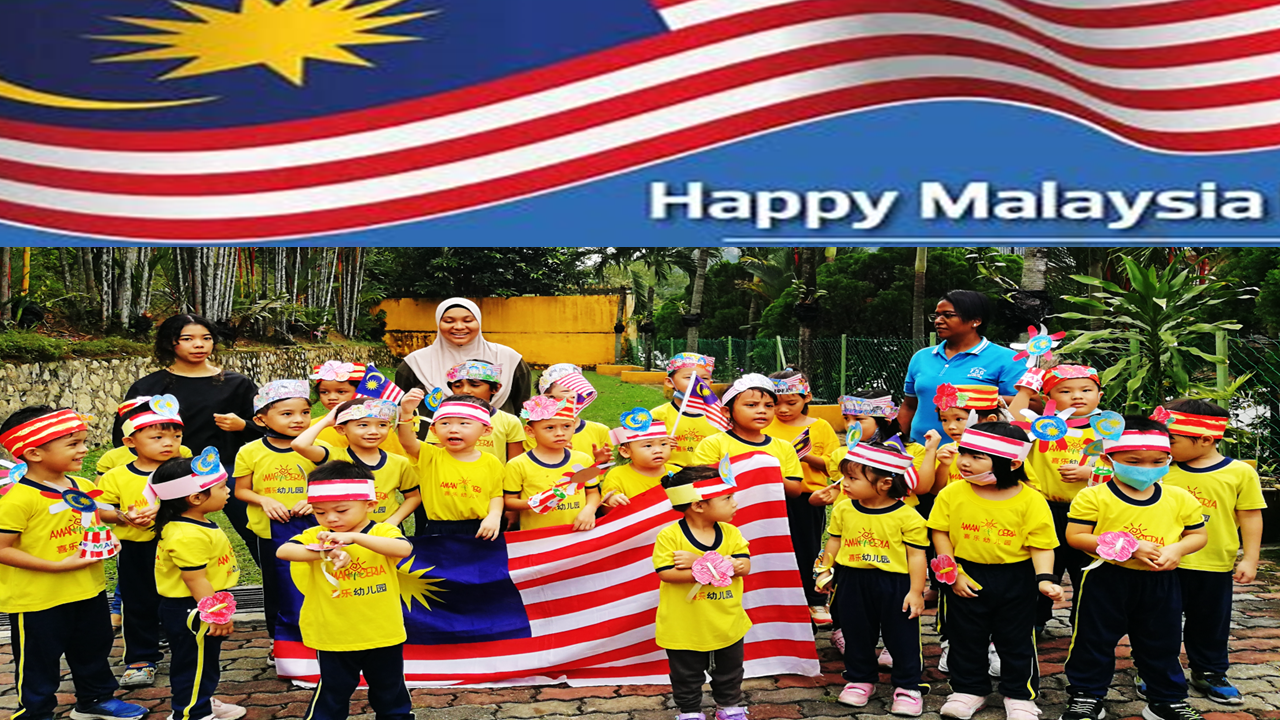 RAISING APPRECIATIVE CHILDREN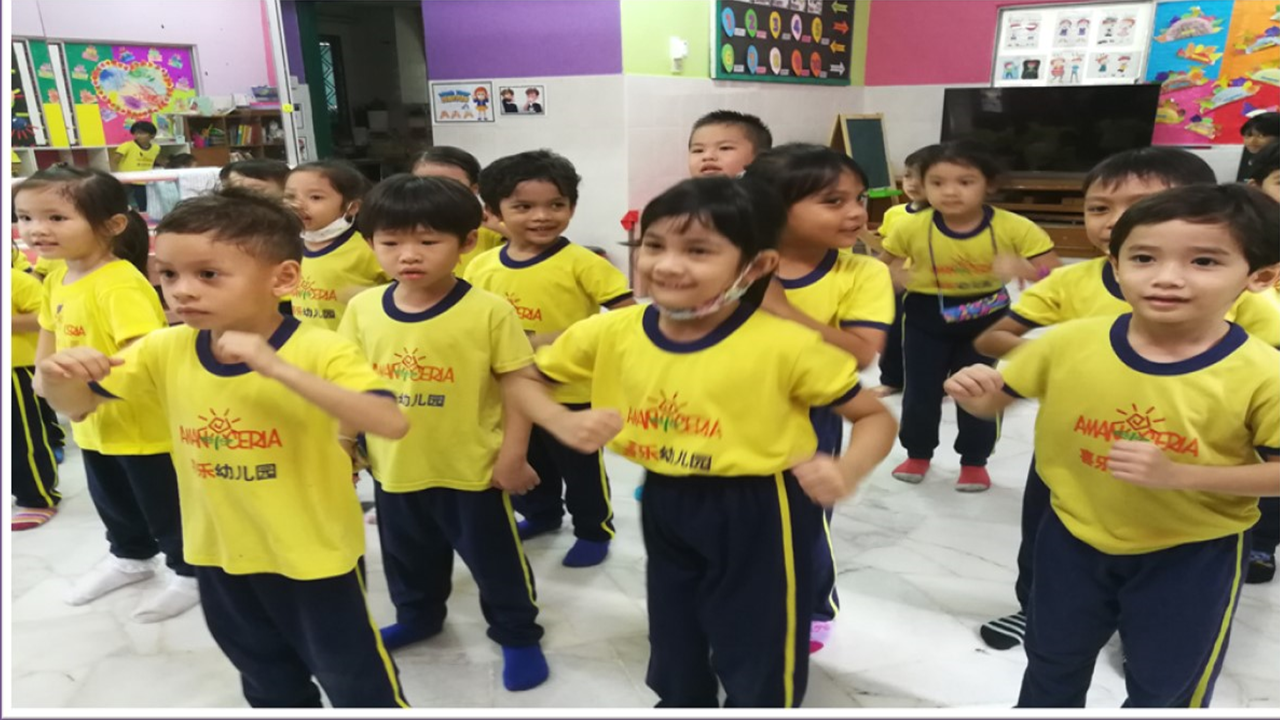 Raising appreciative children is a lifelong skill that nurtures minds, bodies and spirits and have a long-lasting effect on maintaining a positive outlook on life.
Parents are children's first teachers. The first classroom is, in fact, our own home. When we talk, children learn to speak. What we do, they imitate.
Children who appreciate their home, naturally brings with it loving side affects ... like graciousness, self-respect, self-confidence and overall happier children...
Appreciative children develop empathy and other life skills. Empathy is one of the greatest gifts we can give to our children, because it helps them see the good in those around them.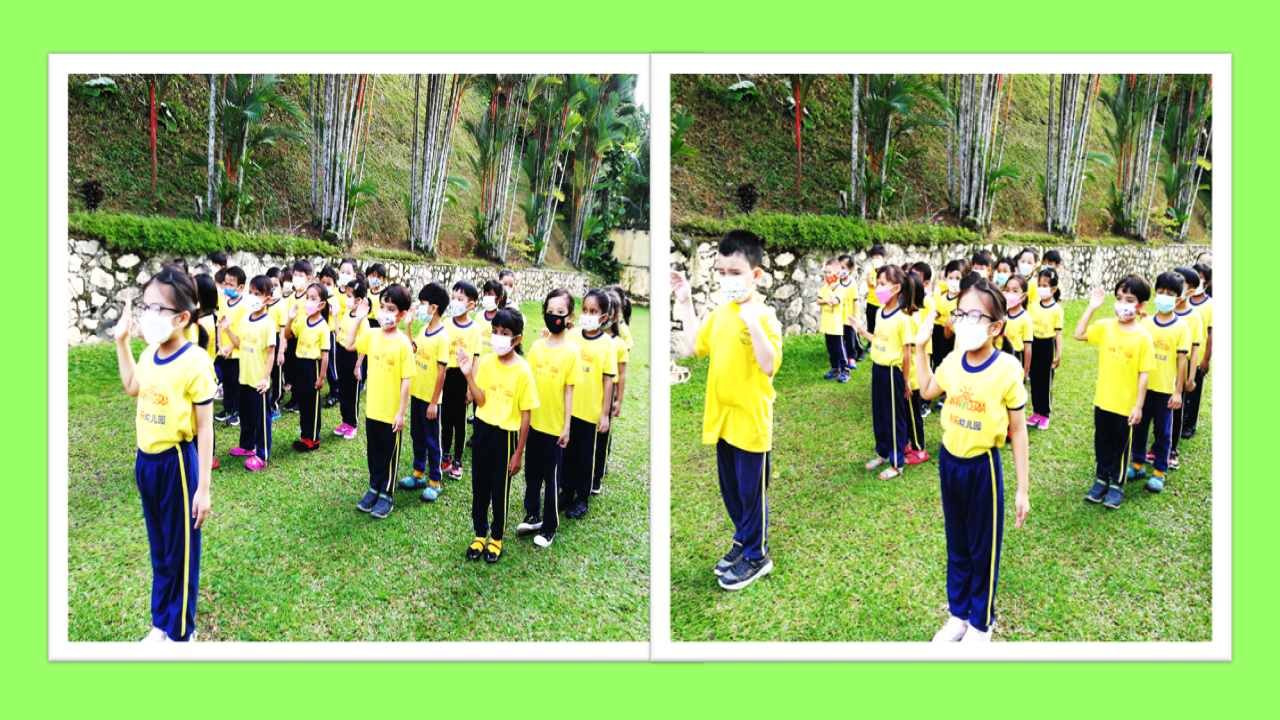 Motivate Positive Discipline:
* Clear guidelines reinforced for children to know what is expected of them.
* Limits that relate to safety protection of self, others, the environment are clear and are enforced consistently in a positive way.
* Children learn to cooperate, play fair, show good manners- greet teachers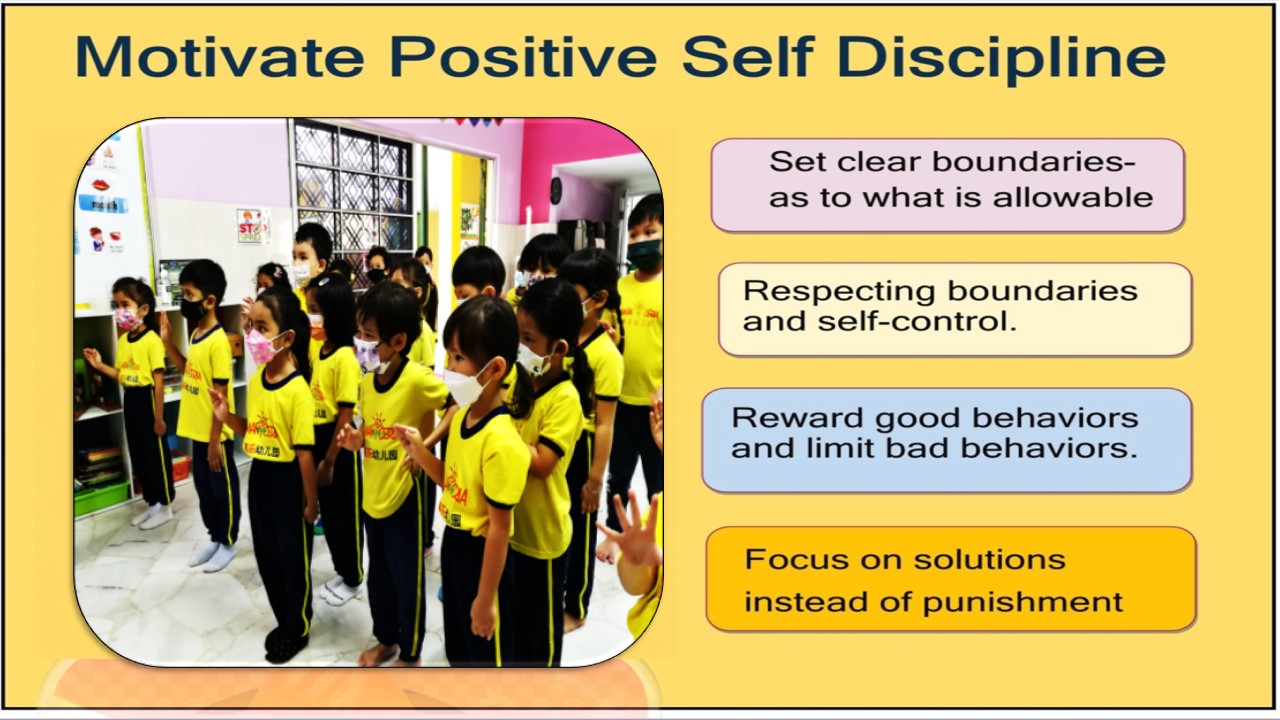 Children Learn About School Rules
* Rules are necessary to maintain a safe and secure environment for children to learn and teachers to carry out their duties.
* Keeping to school rules help children develop self-discipline and a sense of responsibility which are basic qualities for success in life.
* Children learn about respect and consideration through a variety of approaches incorporated in their daily routines
* We set clear rules and consistent boundaries, allowing children to learn and appreciate classroom rules.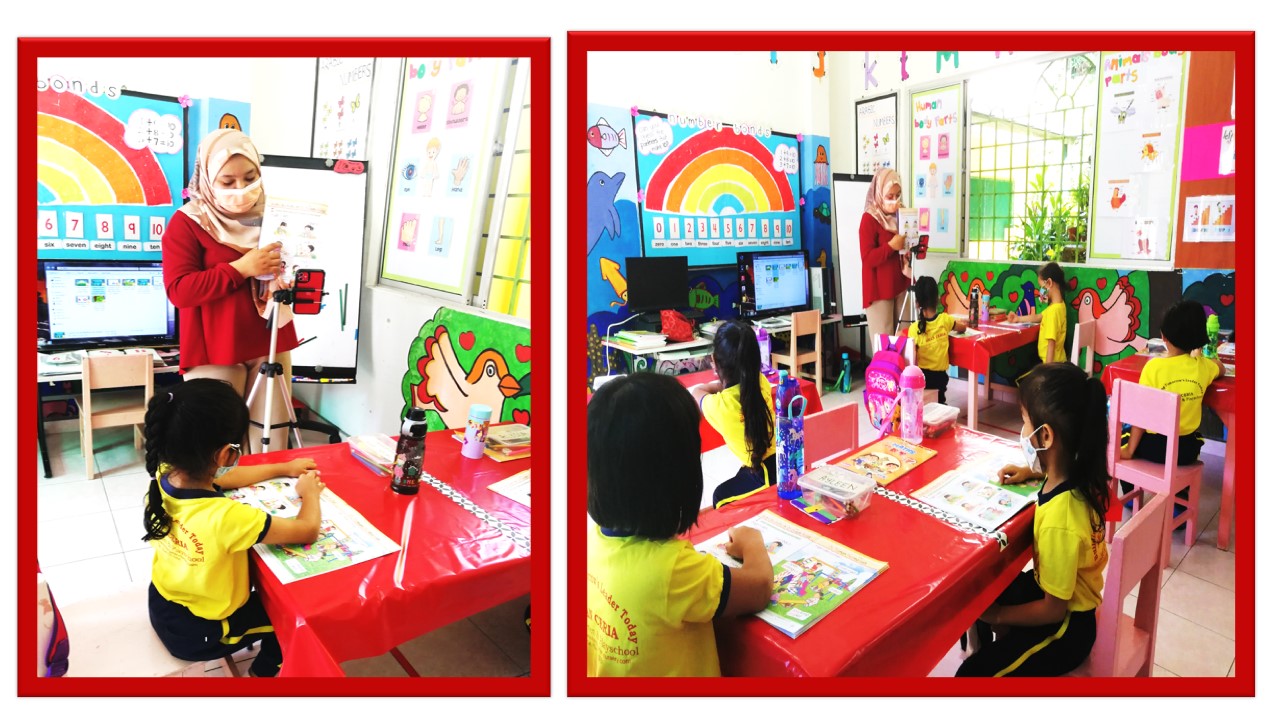 Our children learn to be reliable, accountable and responsible by taking care of themselvesf, and others in their classrooms.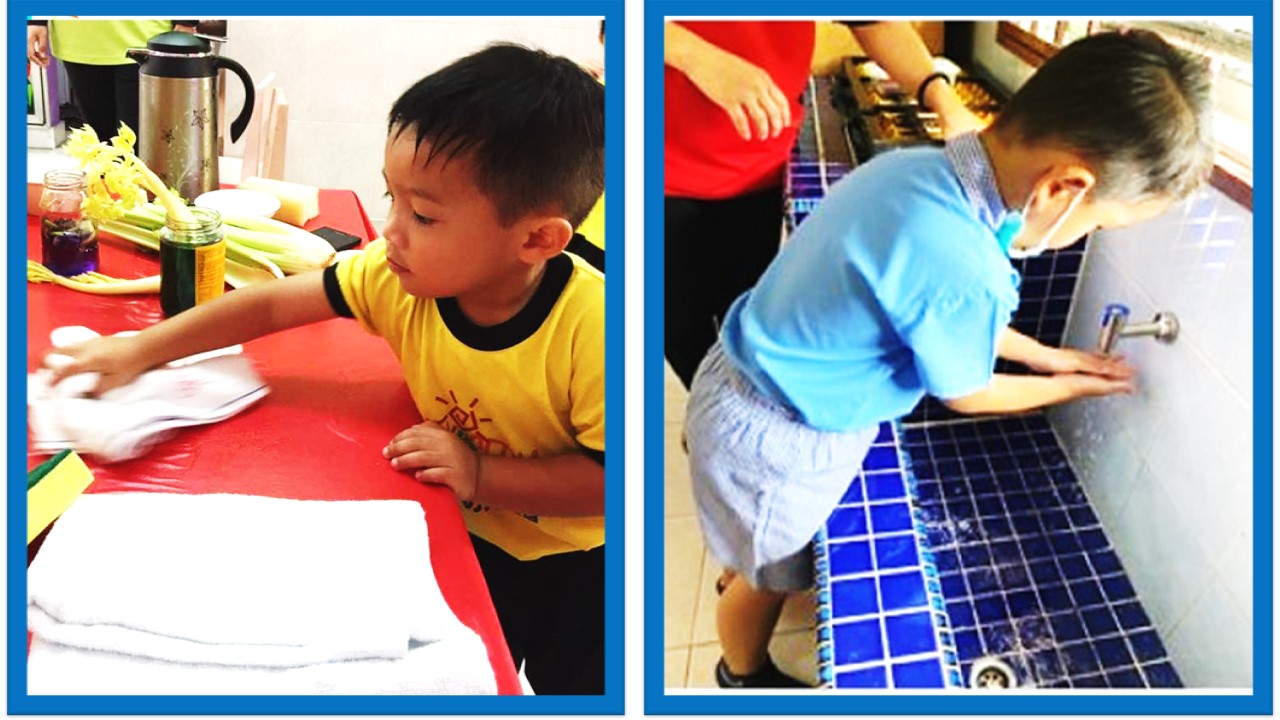 Testimonials
Tadika Aman Ceria is an ideal kindergarten for my child


Observing our daughters, Anita and her sister I can say that Aman Ceria is indeed a good starting point in early childhood education - both on learning
the textbook subjects and also about life.

Our daughters are holding strong on what they have learned in Aman Ceria, which is - honesty, respect, and teamwork.

These principals are important to us. Finally, I can say that Aman Ceria is practicing "1 Malaysia" all the time, and therefore being a model Malaysian citizen will come naturally to their pupils.

Hanita Binti Hashim & Mahayudin Bin Salleh