Preparing Children for The World






S.T.E.M. & S.T.E.A.M. Education

STEM & STEAM education allows children to build a solid foundation in science, technology, engineering, art, and mathematics. Children are natural scientists. They are curious, love to explore, experiment and ask a lot of questions.

STEM & STEAM project-based learning promotes 21st century education, equips children with critical thinking, problem solving, creativity and collaborative skills. Helps them understand and apply math and science content, the foundations for success in school.

Research shows that early experience with STEM /STEAM project- based learning, supports cognitive development, increase self-esteem, promote deeper learning, greater engagement and higher quality work.

The Benefits of STEM & STEAM Projects


Learning Adventure's STEAM-based projects are incorporated into the curriculum

Children are...
Intellectually engaged, absorbed and challenged.
Engaged in interactions- discussion, participation in planning of work
Involved in investigations of their own environment
Taking initiative in a range of activities, responsible for what is accomplished.



Having confidence in their own intellectual powers and their own questions.
Helping others to find out things and to understand them better.
Making suggestions to others, expressing appreciation of others' efforts and accomplishments.
Applying their developing basic literacy and numeracy skills in purposeful ways.

STEM & STEAM Project Based Multi-Sensory Experiences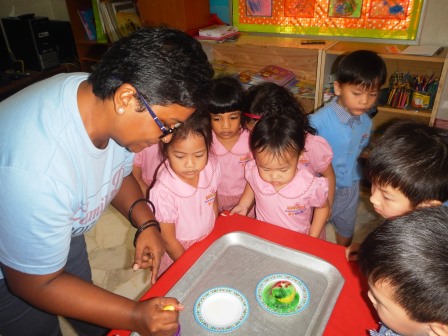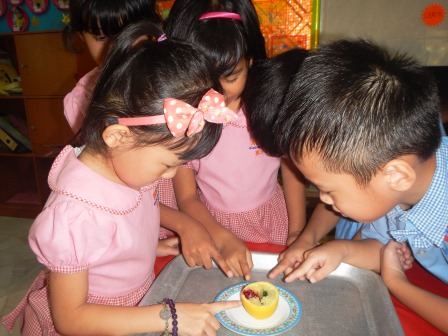 Lemon Volcano Experiment

Why I Choose Tadika Aman Ceria?

I can see the outcome in my youngest sister (ex-student) is now 30 years old. My nieces, nephew, and my 3rd child all former students of TAC are in their primaries.

Amanda my youngest is now a final year student at Tadika Aman Ceria. Their level of confidence, enthusiasm, and happiness is extraordinary. The children are able to learn how to read, write and count.

I have sent Amanda to 2 other different Kindergartens. It ended up either me or my husband had to accompany her to school every morning until the end of the year. She will be crying and refuse to go on her own with the driver.

This year, I sent her on the first day of school to Tadika Aman Ceria and she is on her own since. Lastly, I have no regret sending Amanda all the way from Gombak to Tadika Aman Ceria.

Dr. Shuhairah and Husband
---