21ST CENTURY SKILLS AND COMPETENCIES

CREATIVITY AND INNOVATION IN TEACHING AND LEARNING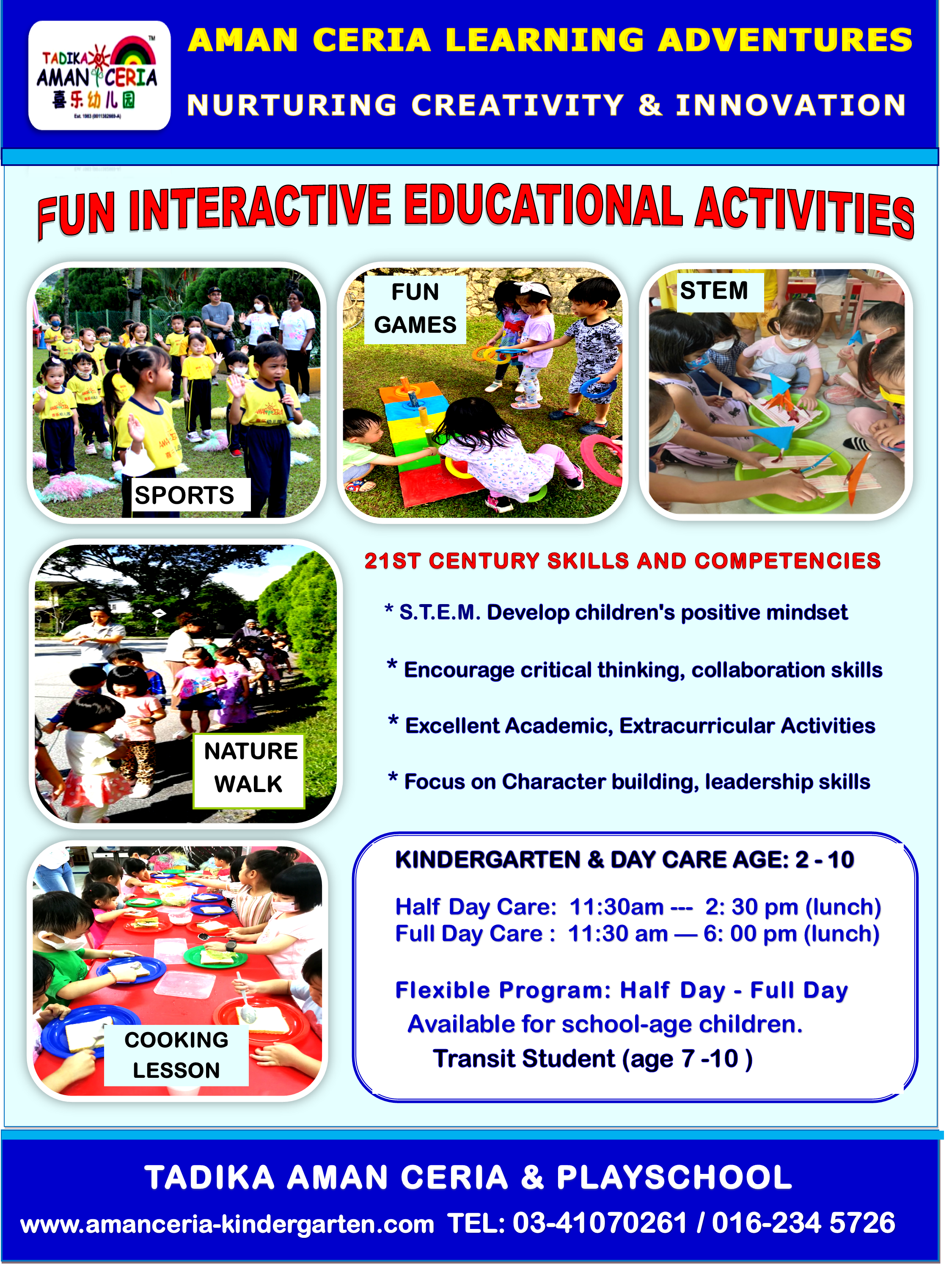 The 21st Century skills equip children with critical thinking, problem solving, creativity and collaborative skills. Helps them understand and apply math, science content, being active in sports, physical activities the foundations for success in school.
Teachers are working hard to equip students with skills, they need to succeed in the 21st century. In addition to instilling in students the flexibility to readily adapt to changing technologies, teachers foster a learning environment that encourage critical thinking, creativity, problem-solving, communication, collaboration, global awareness, and social responsibility.

Children's Journey of Wonders and Discovery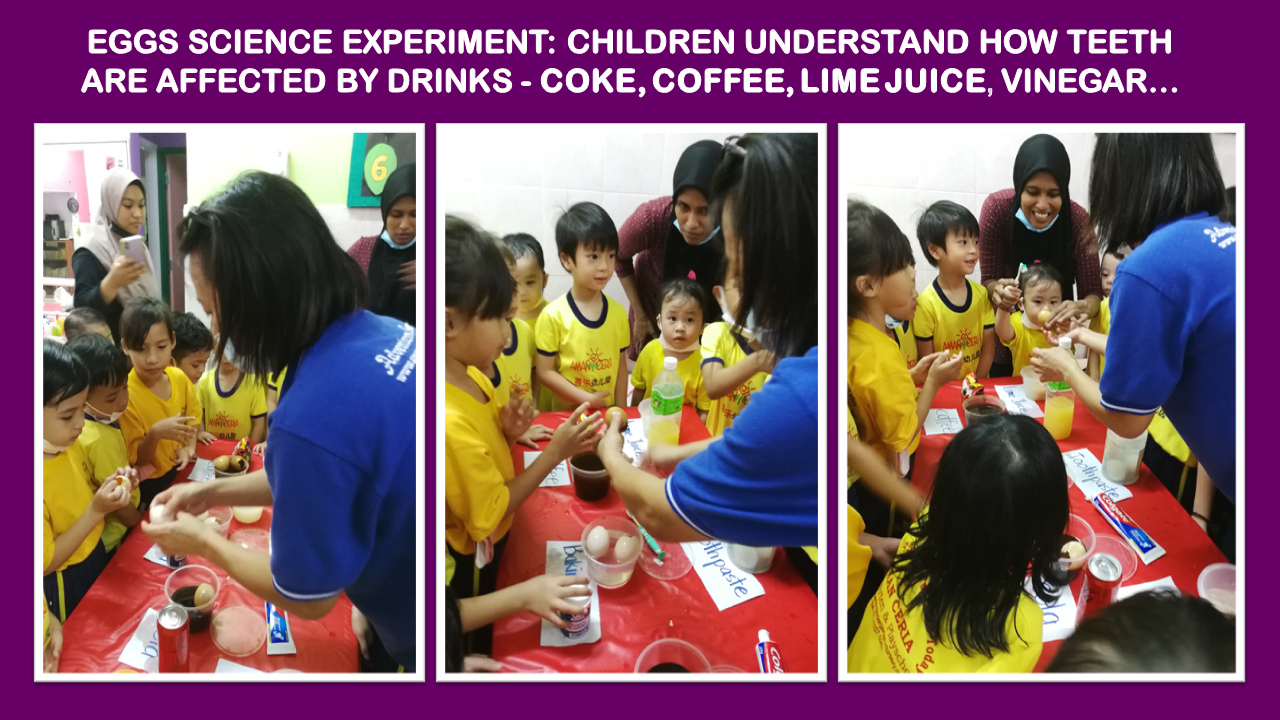 Preparing Children for the World

Children learn the core content subjects— languages, B.Malaysia, English, Mandarin, Math, Science, Social Studies, Arts and enhanced by incorporating "4 C's" critical thinking communication, collaboration, and creativity include problem solving, and innovation.

Computer Multimedia provides each child a strong foundation in English, Bahasa Malaysia, Mandarin, Math, Science to achieve maximum academic performance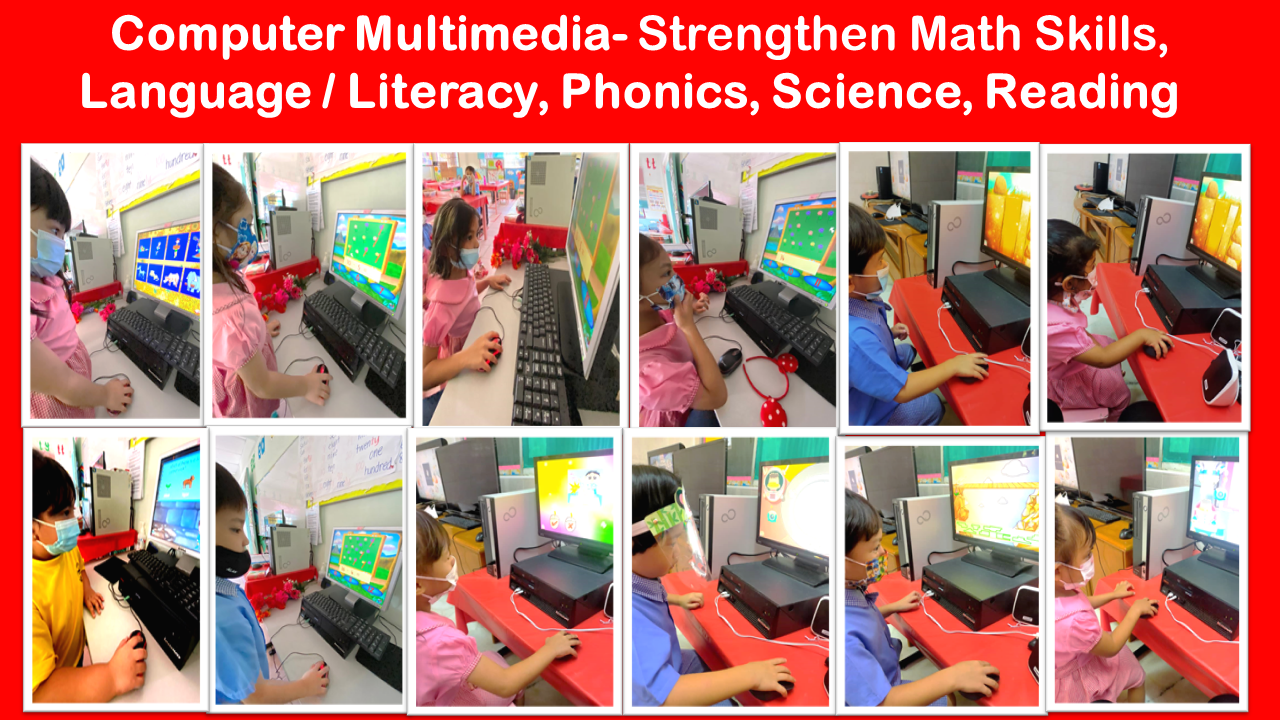 21st. Century Innovation The "4Cs"


* Creativity and Innovation - Requires adaptability, leadership, teamwork, and interpersonal skills. The capacity to innovate is linked to the ability to connect with others for communication and collaboration.
* Critical Thinking- Problem Solving, Decision Making - Leads children to develop other skills, such as concentration, deeper analytical abilities, and improved thought processing
* Communication - Involves listening and speaking as well as reading and writing. Good communication includes being observant and focusing on the other person.
* Collaboration - When children work collaboratively, the group can generate more knowledge. Classroom collaboration is essential because much of the work is accomplished in team.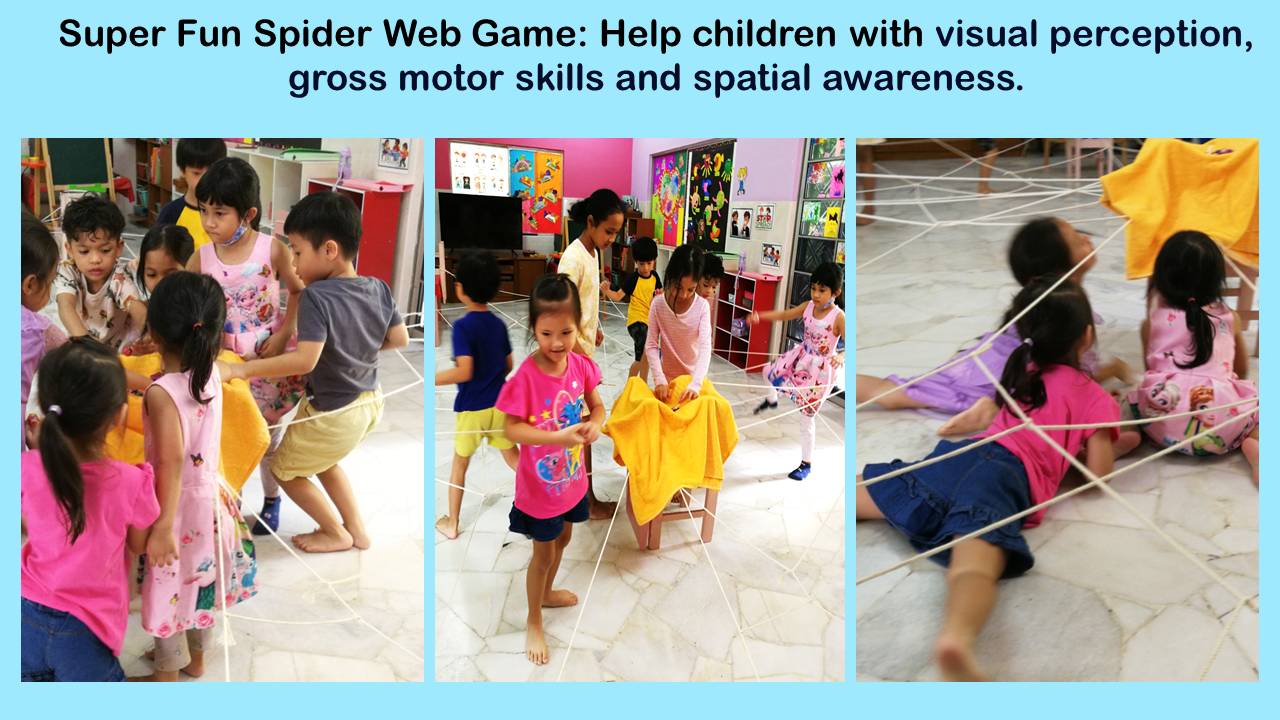 STEAM equips children with critical thinking, problem solving skills.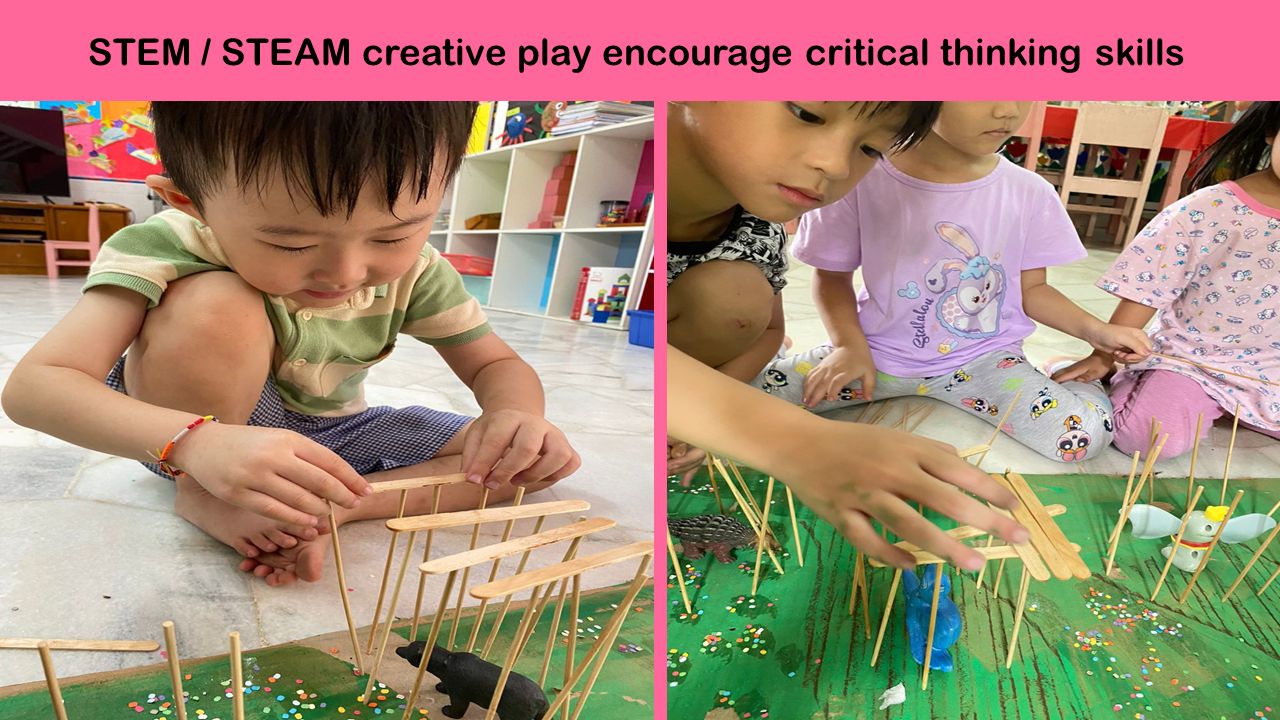 Equal Emphasis on Academics, Sports & Co-Curricular Activities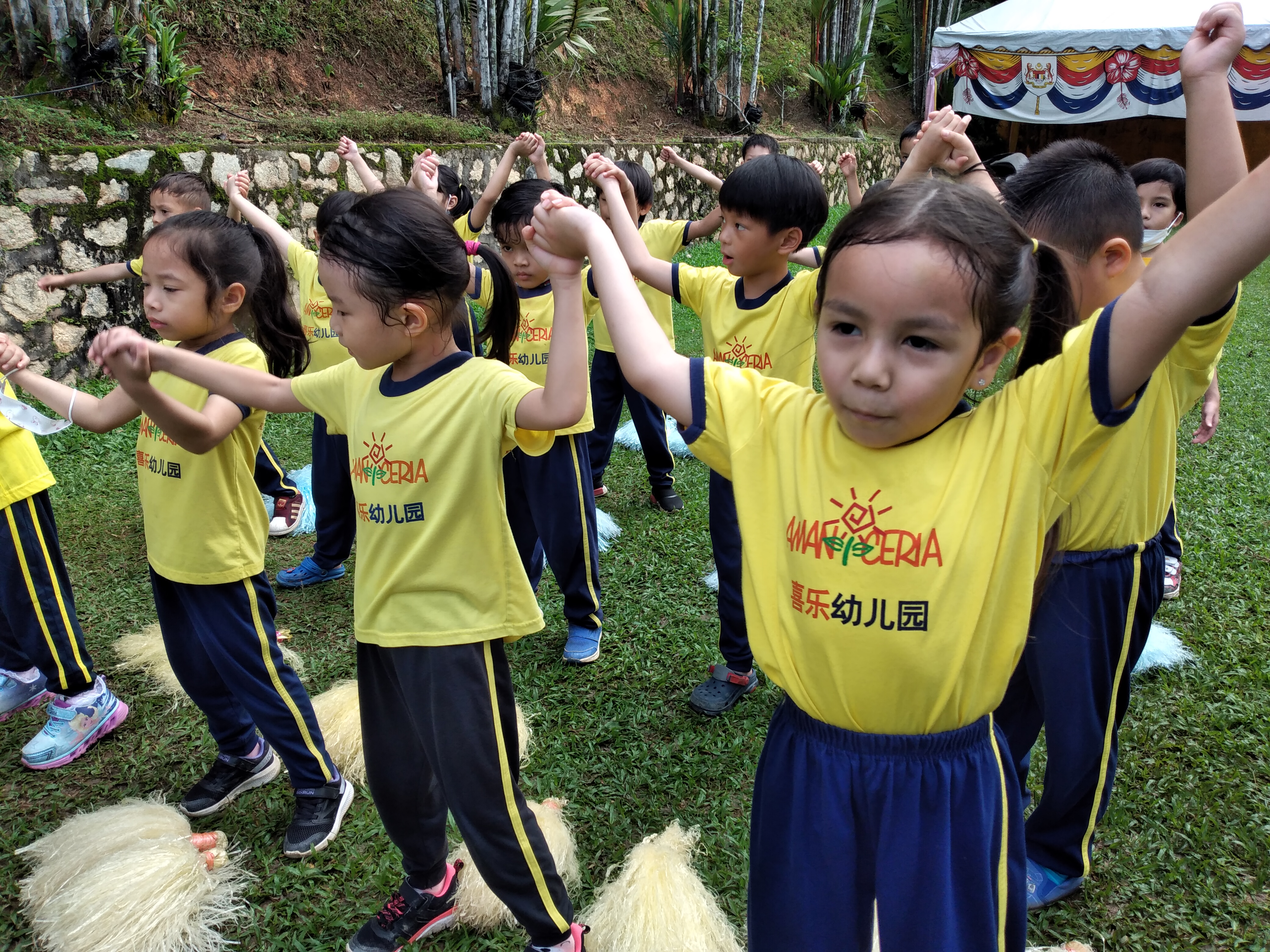 STEAM Project- make a terrarium in a jar
Children are intellectually engaged, absorbed in their learning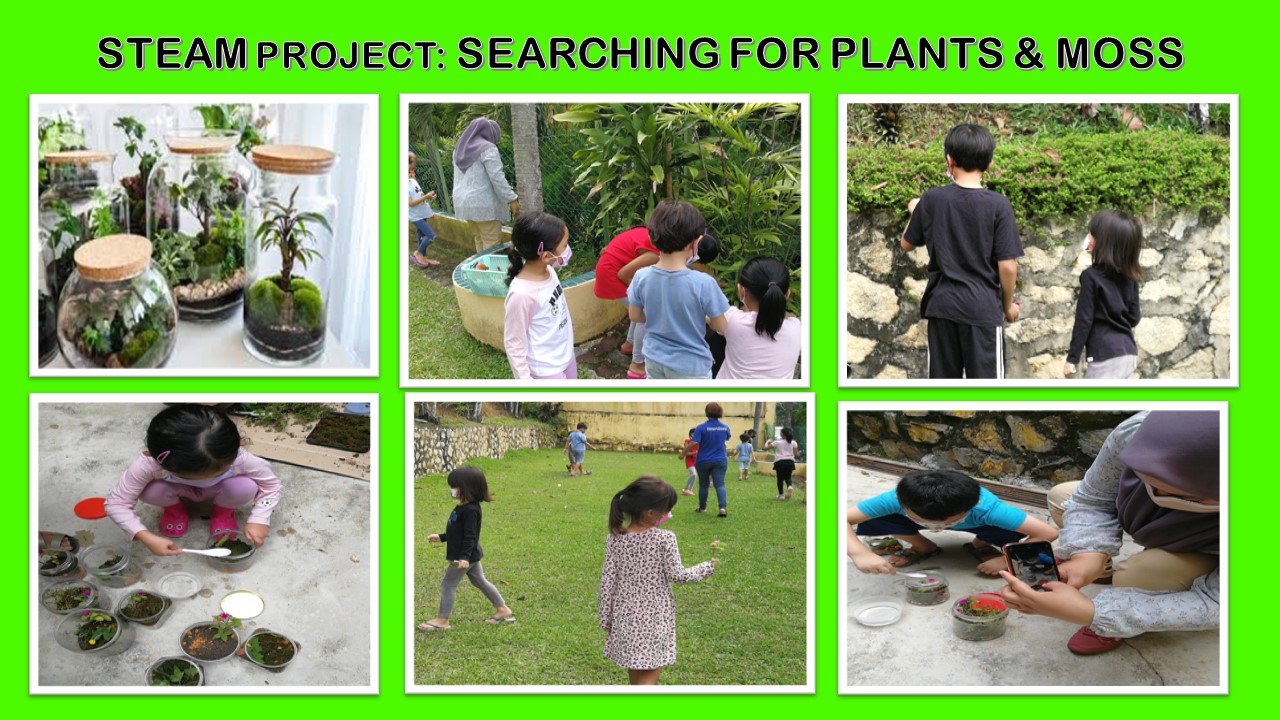 Scientific Observation.

Put moist Moss Terrariums in the bottles for keeping plants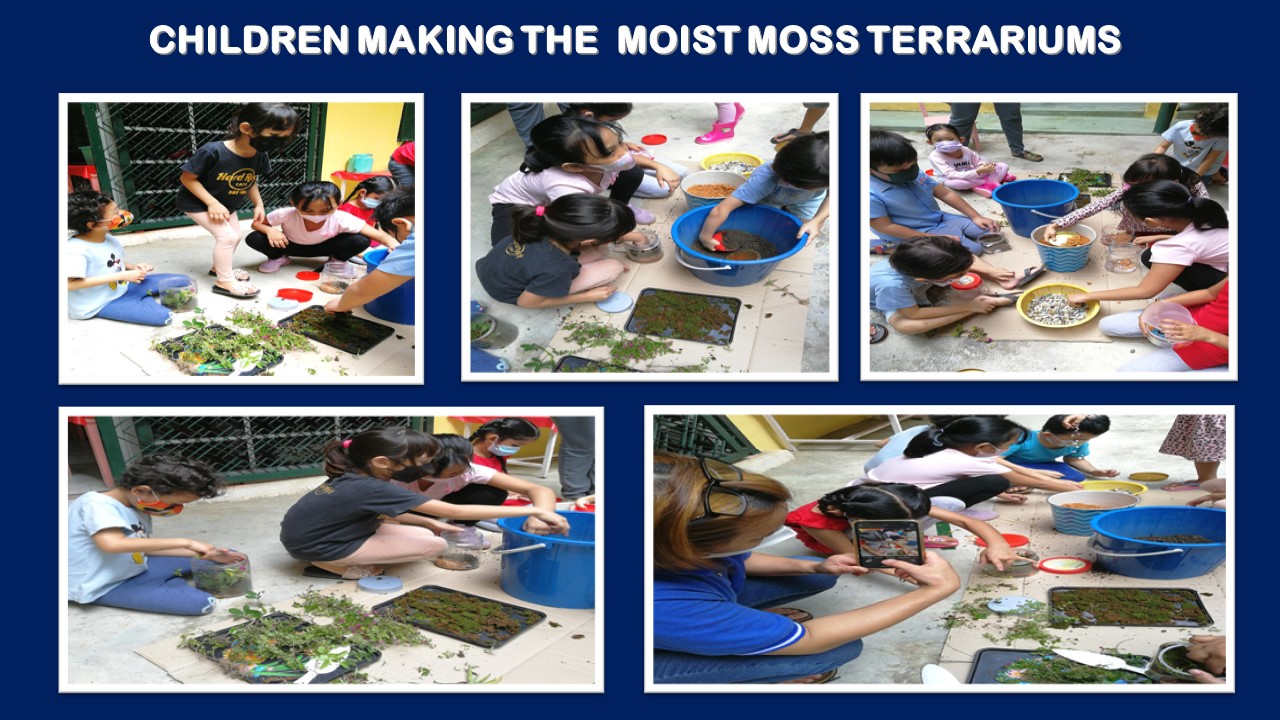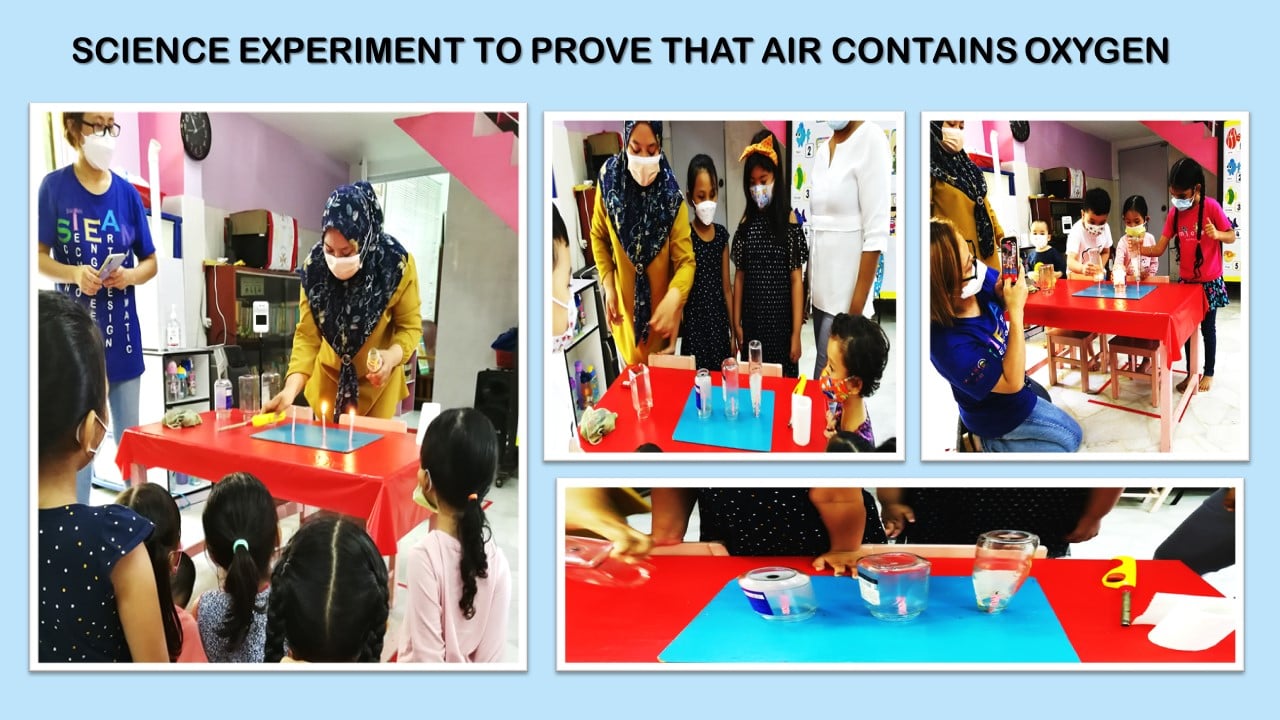 Parent's Testimonial
Why I Choose Tadika Aman Ceria?
I can see the outcome in my youngest sister (ex-student) is now 30 years old. My nieces, nephew, and my 3rd child all former students of TAC are in their primaries.
Amanda my youngest is now a final year student at Tadika Aman Ceria. Their level of confidence, enthusiasm, and happiness is extraordinary. The children are able to learn how to read, write and count.
I have sent Amanda to 2 other different Kindergartens. It ended up either me or my husband had to accompany her to school every morning until the end of the year. She will be crying and refuse to go on her own with the driver.
This year, I sent her on the first day of school to Tadika Aman Ceria and she is on her own since. Lastly, I have no regret sending Amanda all the way from Gombak to Tadika Aman Ceria.
Dr. Shuhairah and Husband