Raising Students Achievement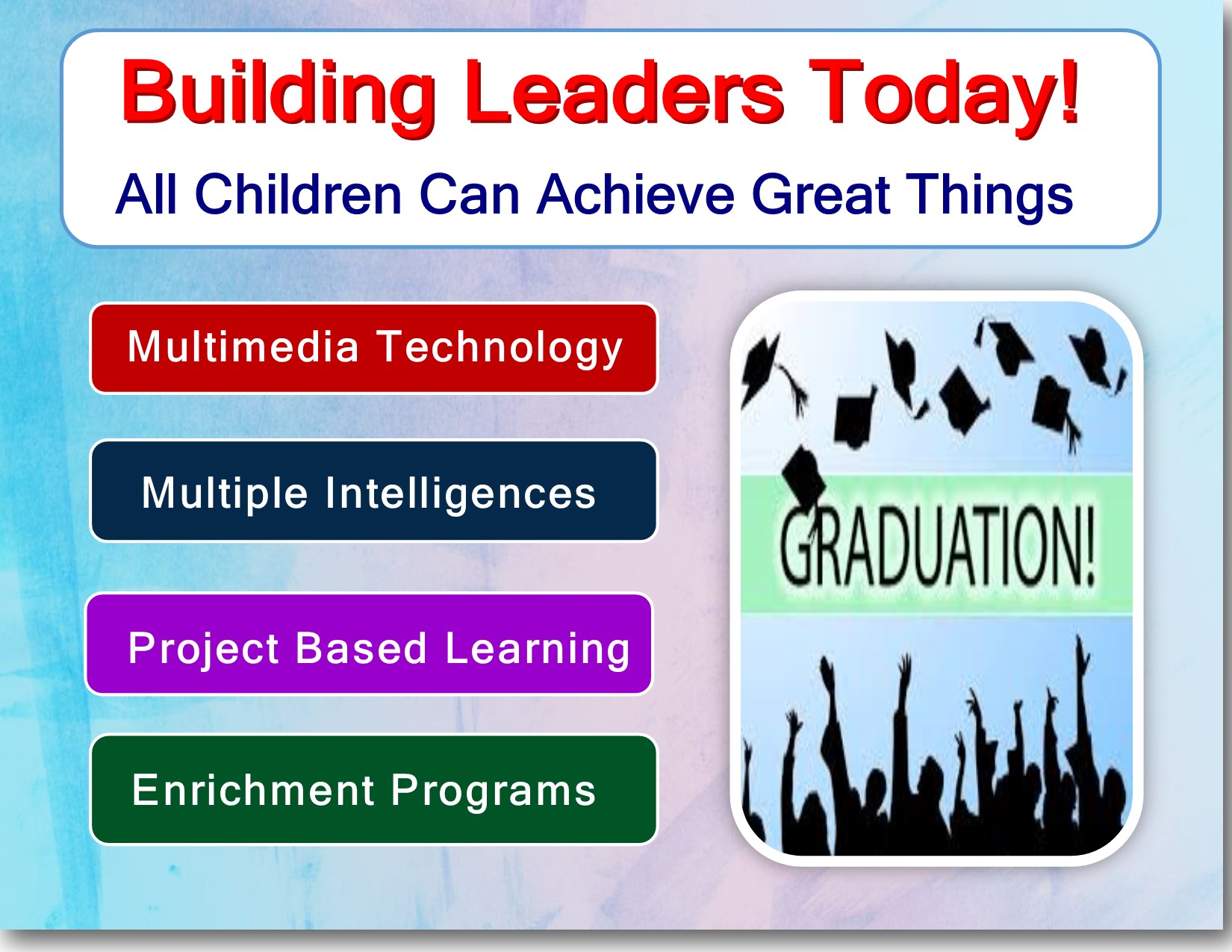 Our graduates leave us ready to go out into the world as confident, inquisitive and caring individuals who know their strengths, have an enduring passion for learning.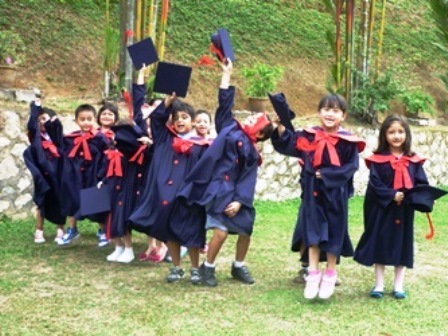 Holistic Environment for Healthy Body, Mind & Spirit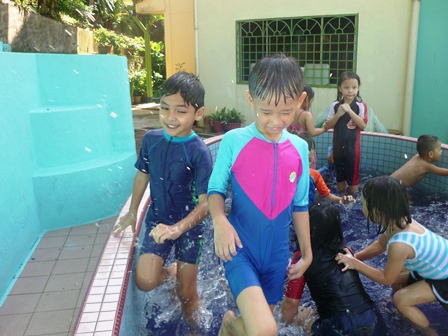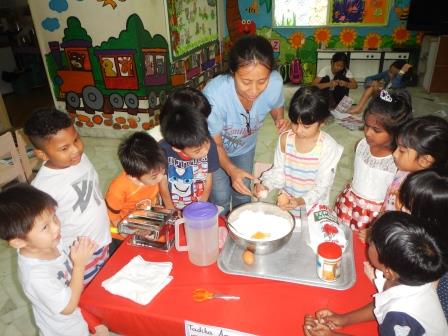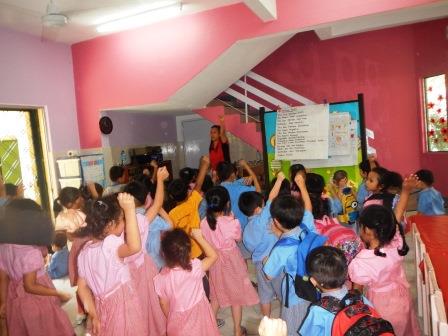 * We work with our students, whatever their ability, to help them achieve their potential.

* We care deeply about their success, providing them with enriching experience in the school.


* We aim for them as aspirational, confident learners, ready to take on new challenges and have a lifelong love of learning.

* We have a great team of dedicated teachers, share our passion for teaching. Teachers are selected from among the most experienced teaching professionals.

TAC Holistic Environment - Designed for Growth, Learning and Fun
Nurturing environment where children develop essential skills that build the strong foundation of lifelong learning within positive social, intellectual, emotional and creative growth.
Play based learning promotes a love of learning, encourages academic, creative, intellectual, physical and spiritual growth and achievement.

Through many hands-on experiences such as reading, stories, games, art, music, math, computer, cookery, science ...
Instructional strategies that accommodate the broad range of children's unique developmental levels and learning styles.
Uniquely designed education methodology and philosophy - a combination of the world's leading educational philosophies- focus on social and learning skills.
A Guide to what children learn and achieve ...




MULTIPLE INTELLIGENCES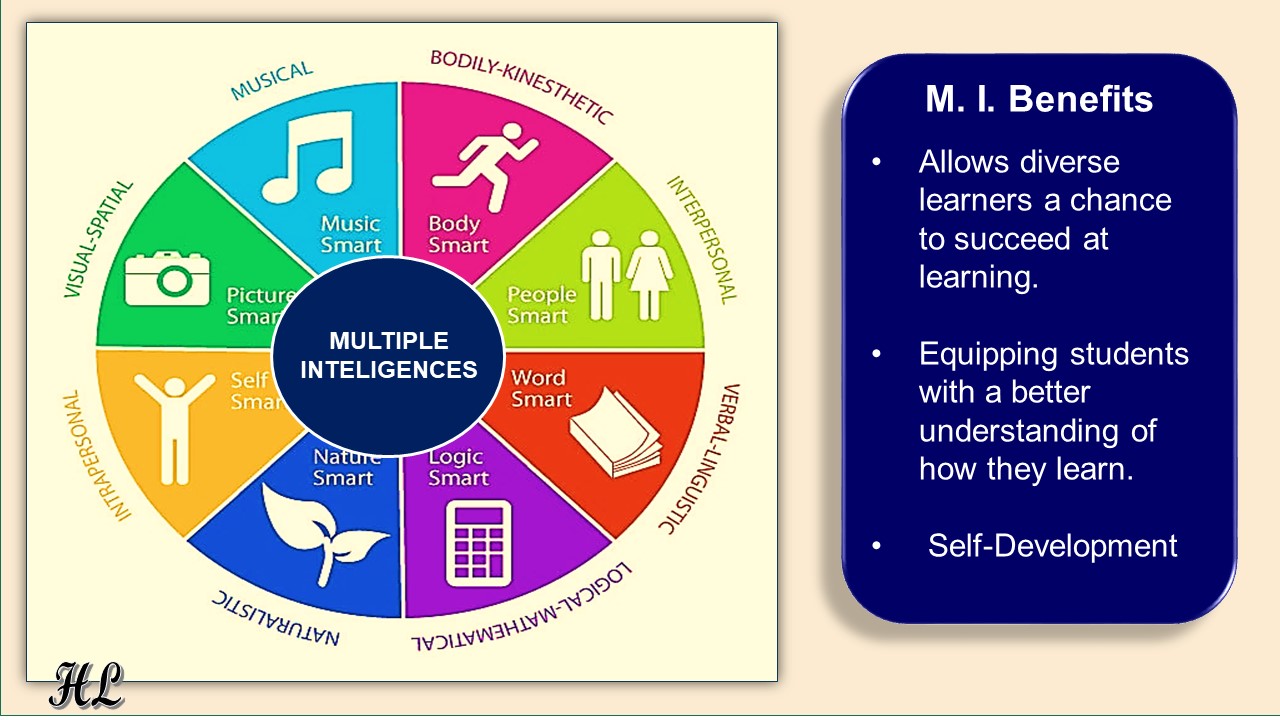 • STEAM Integrated & Interactive program- promotes the development of your child through the mastery of knowledge, skills, and values ...


• Accelerated Brain-Integrated Learning (mind maps)- promotes learning at a faster rate, increase the ability to retrieve and use information


• Multiple Intelligence Learning - helps your child understands his/her own abilities, and allows to use different skills and strengths


• Enrichment Program - enhance your child's talents and creativity with ballet, dance, art, drama, music, hands-on science experiments...


• Multimedia Technology - your child sees, hears, imagines... as multimedia is used to bring the subjects to life.


• Creative Expression - encourage your child to express in creative ways through singing, dancing, storytelling, drama, and art...


• Character Education & Team Building - self-awareness and respect for others is emphasized. Topics on fairness, honesty, kindness...


• Health & Physical Well-Being - support your child's emotional, social mental, physical well-being in our safe and holistic environment.


• Holiday Adventure Fun Camps - designed to improve your child's social skills and the exposure to new ideas and concepts.
Testimonial

Aman Ceria is known for its warm, caring- family atmosphere
and for quality and professionalism of its teachers.


The balanced approach to its instructions in their curriculum is much appreciated. Strong emphasis on phonics and word analysis skills in reading classes is excellent.

The important concepts of math which are taught at all levels of a child's development varies and are presented in a way that challenges the children without frustrating them.

The school extra-curriculum, which includes Art, Media, Physical Education, Water-play, and Music, offers an excellent opportunity for a child to develop and enrich his/her potentials to the fullest.

A stable and tolerant atmosphere encourages the development of diligence, self-discipline, cooperation and mutual respect. All my three children who have great enthusiasm for learning just love this school.

Puan Zahrina Ismail Lecturer UIAM, Gombak