Academic + Co-Curricular Activities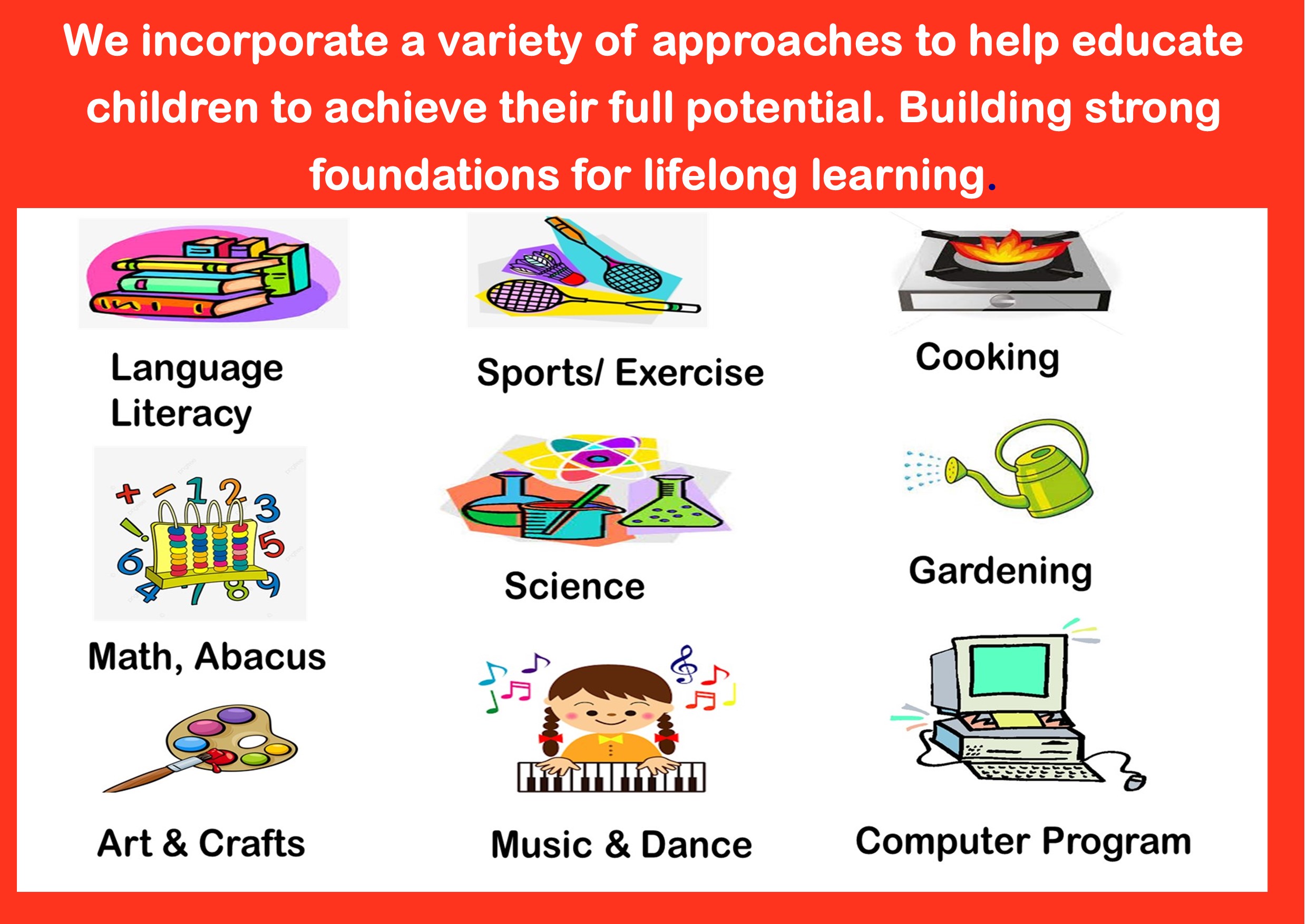 Joyful Experience with Creative Activities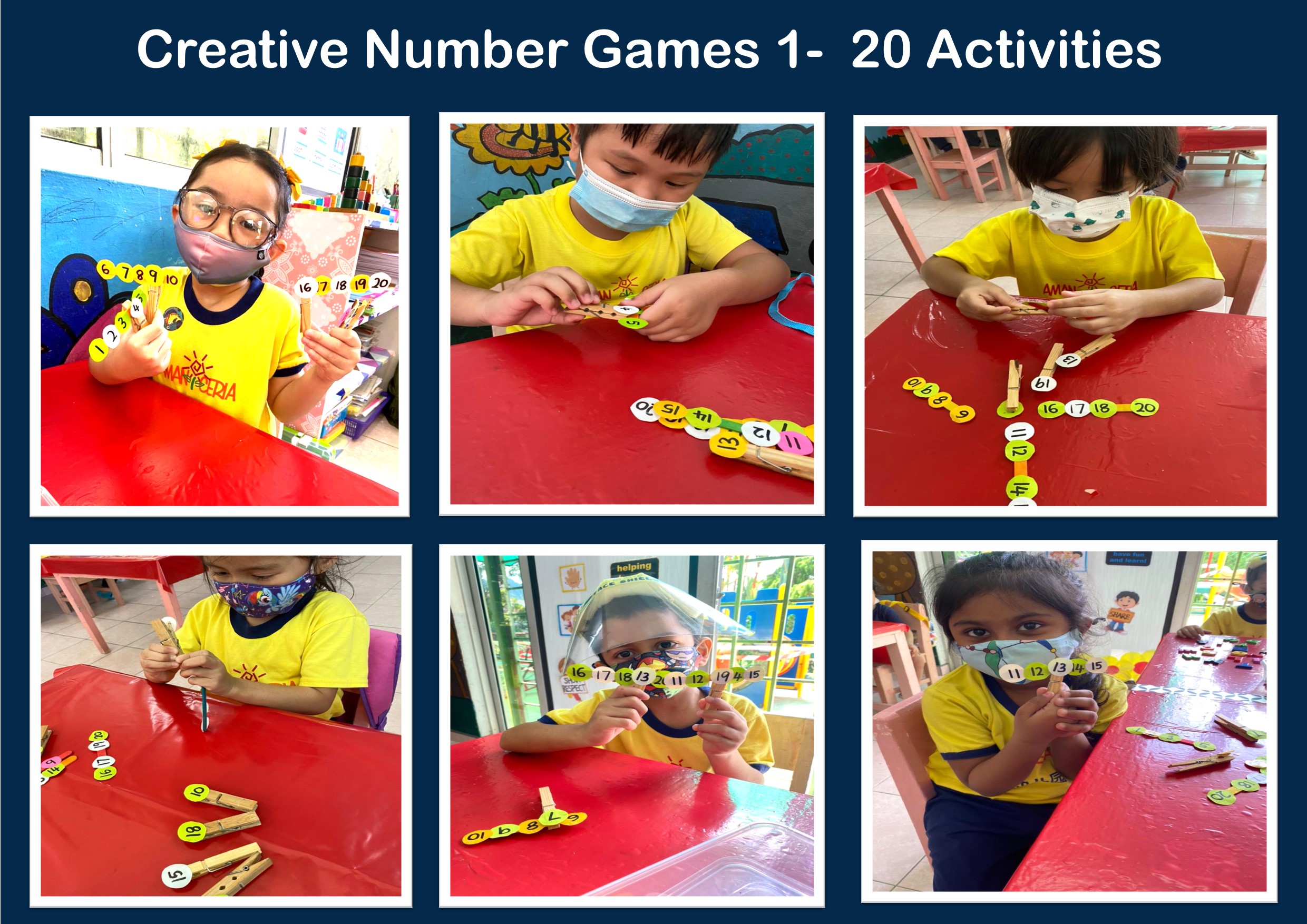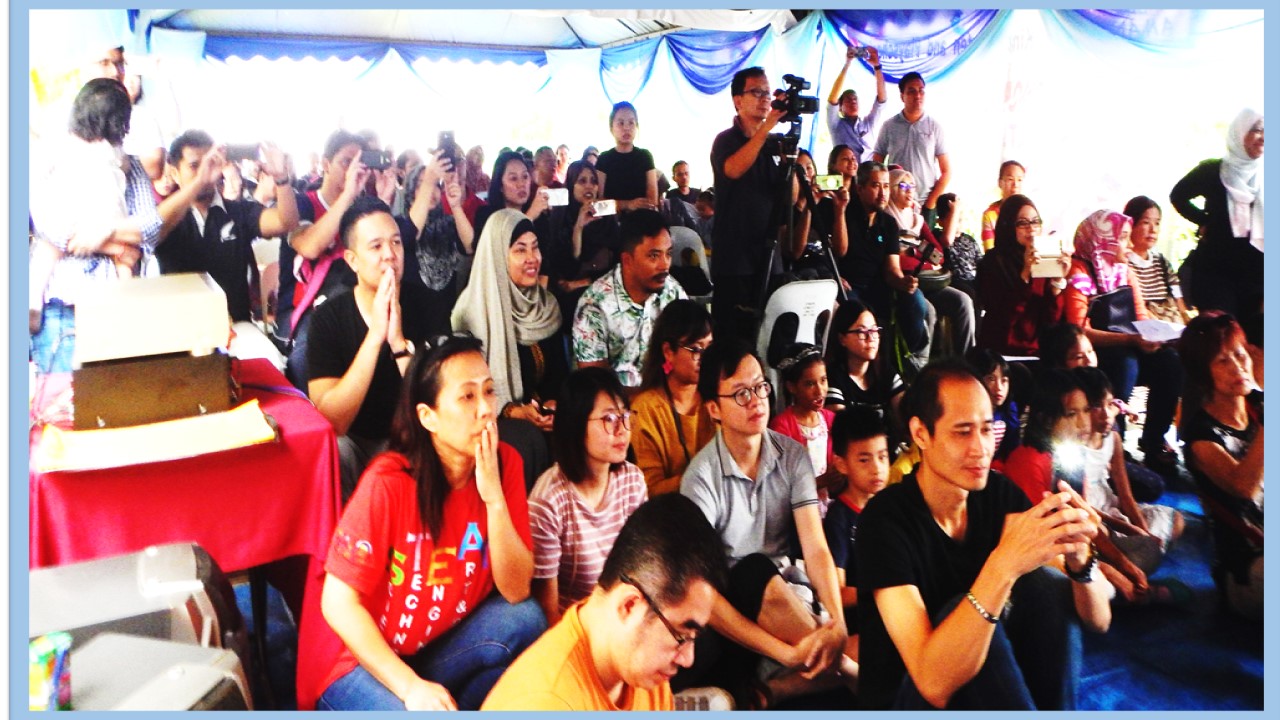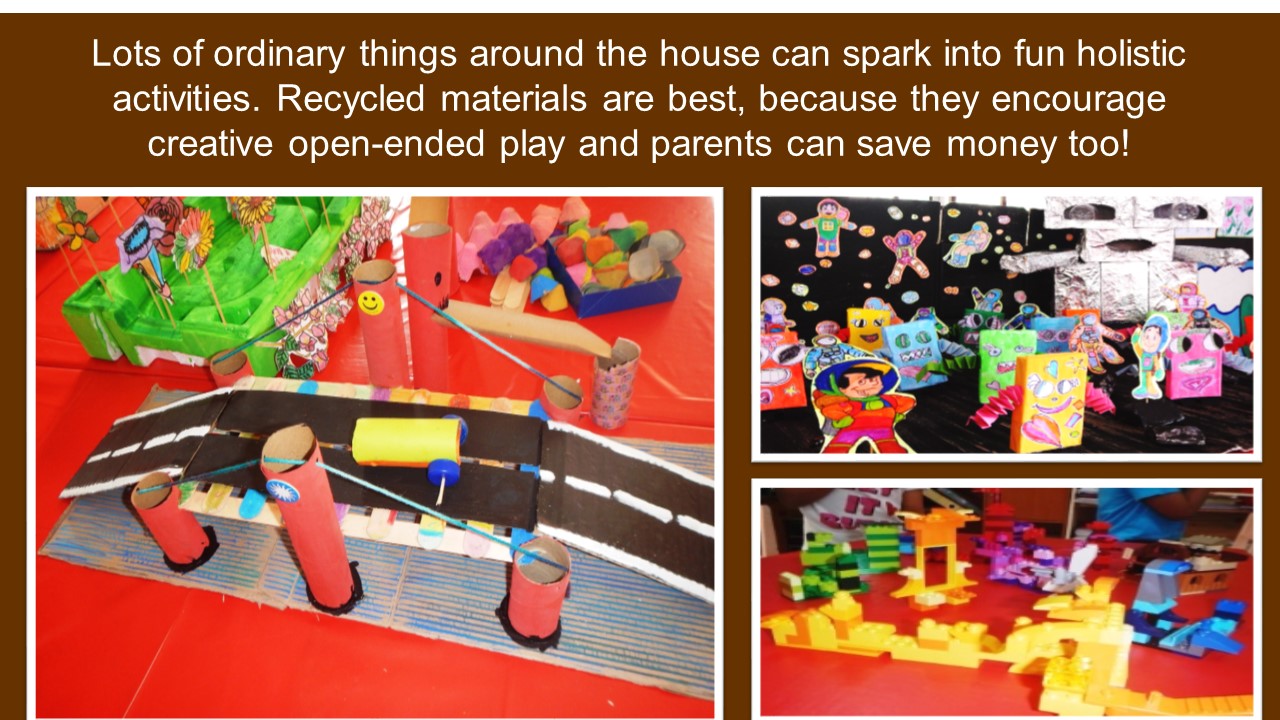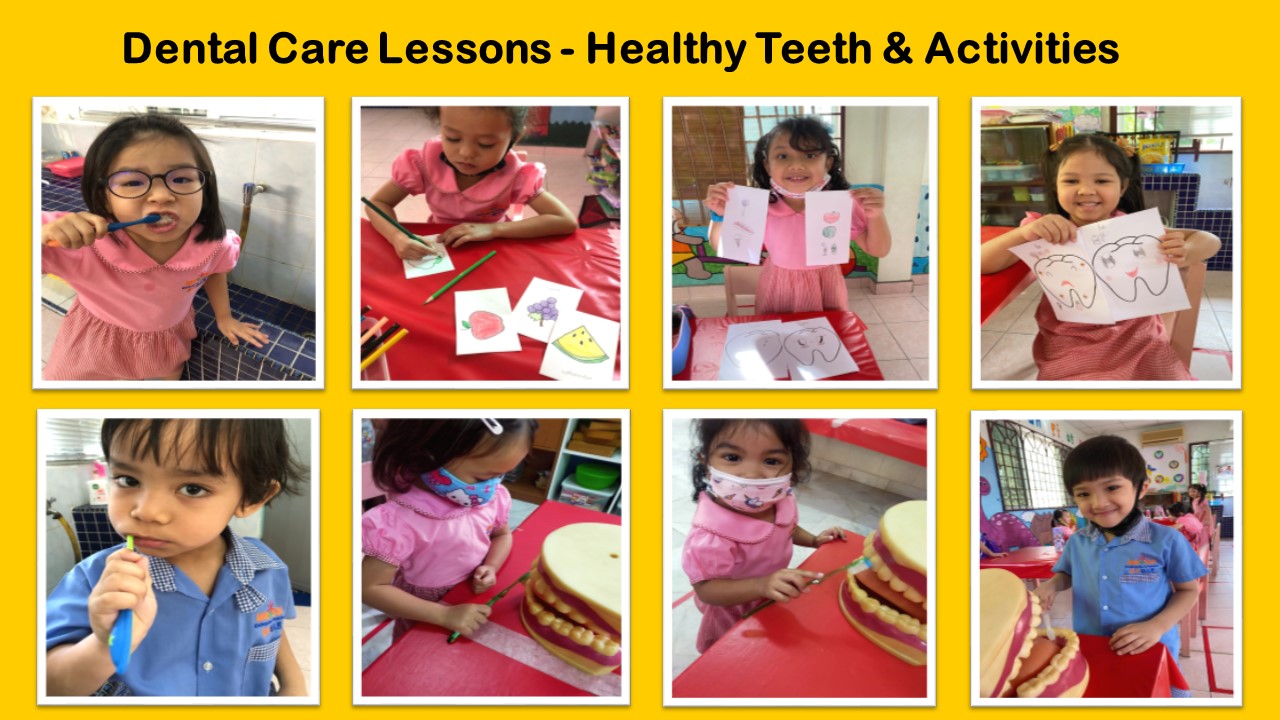 Children learn about oral health and good dental habits. Brushing, eating tooth-friendly foods, flossing, and when to see the dentist etc.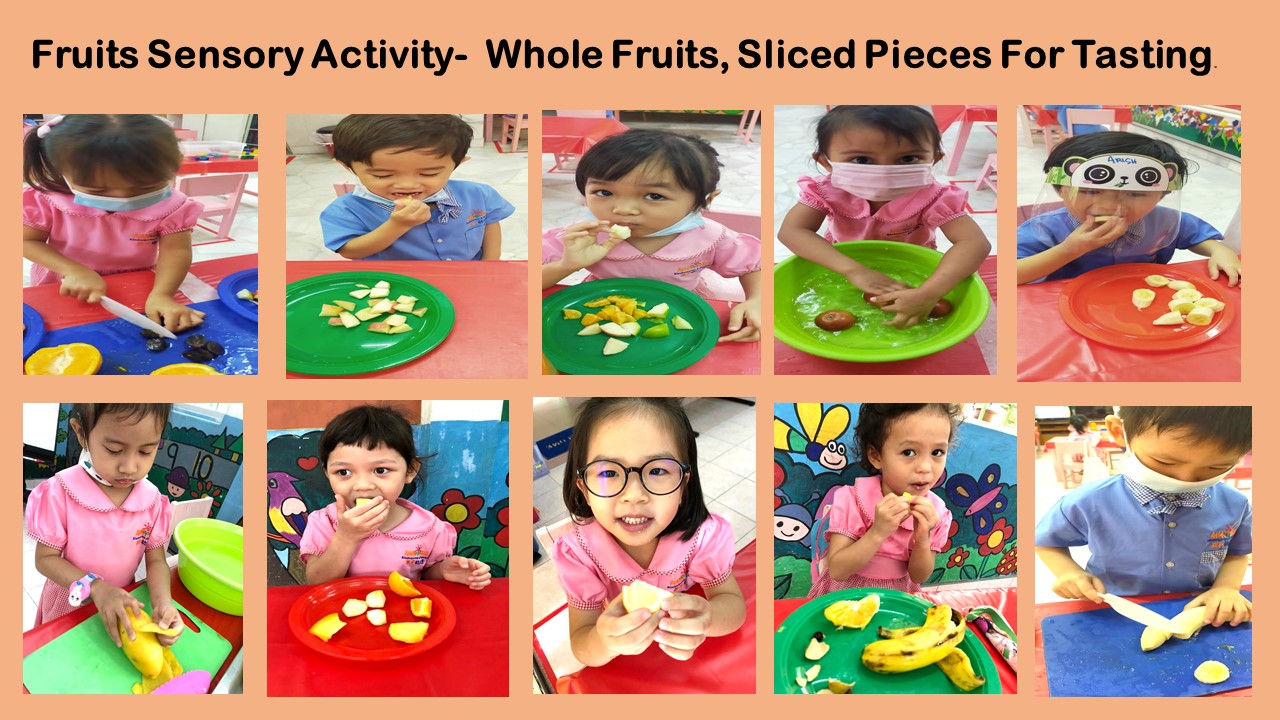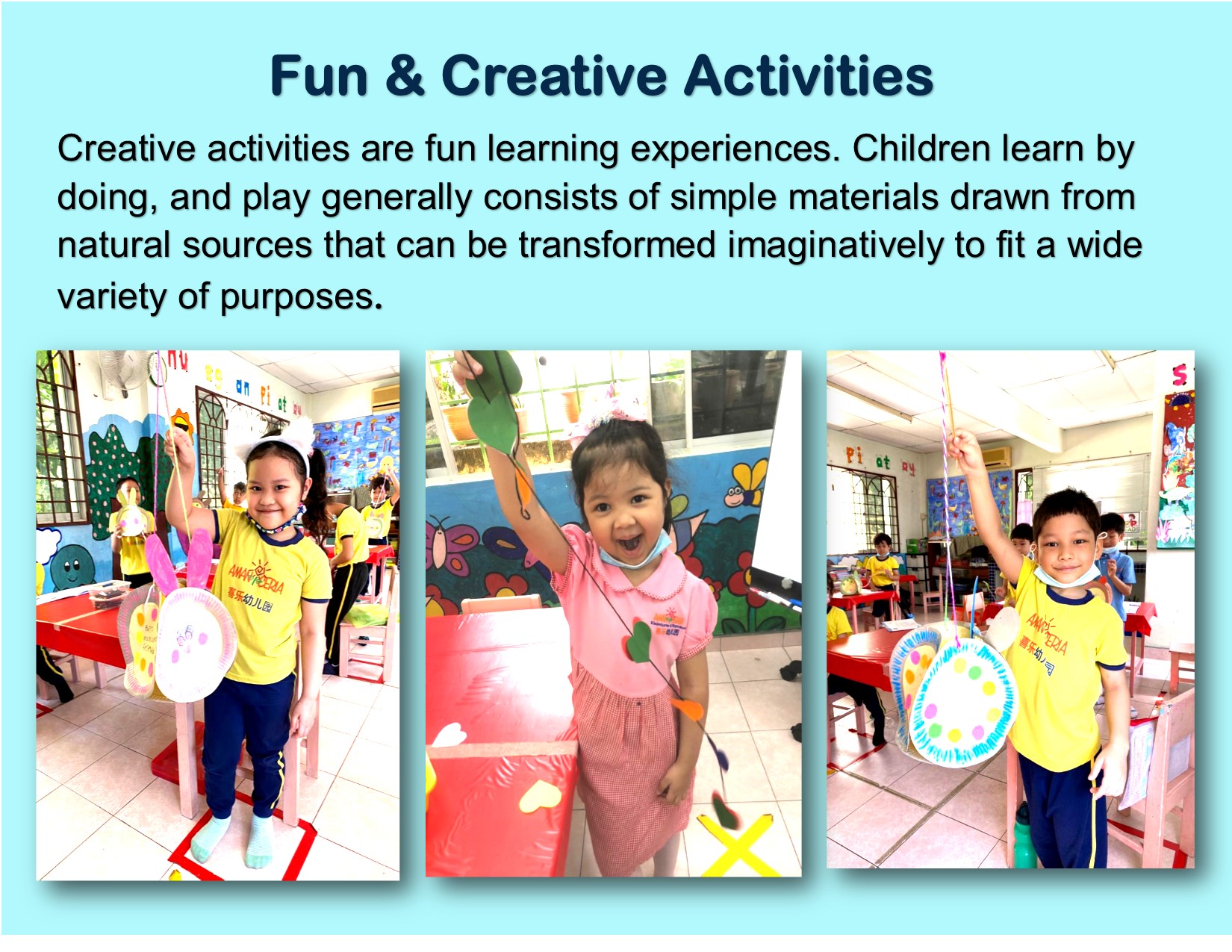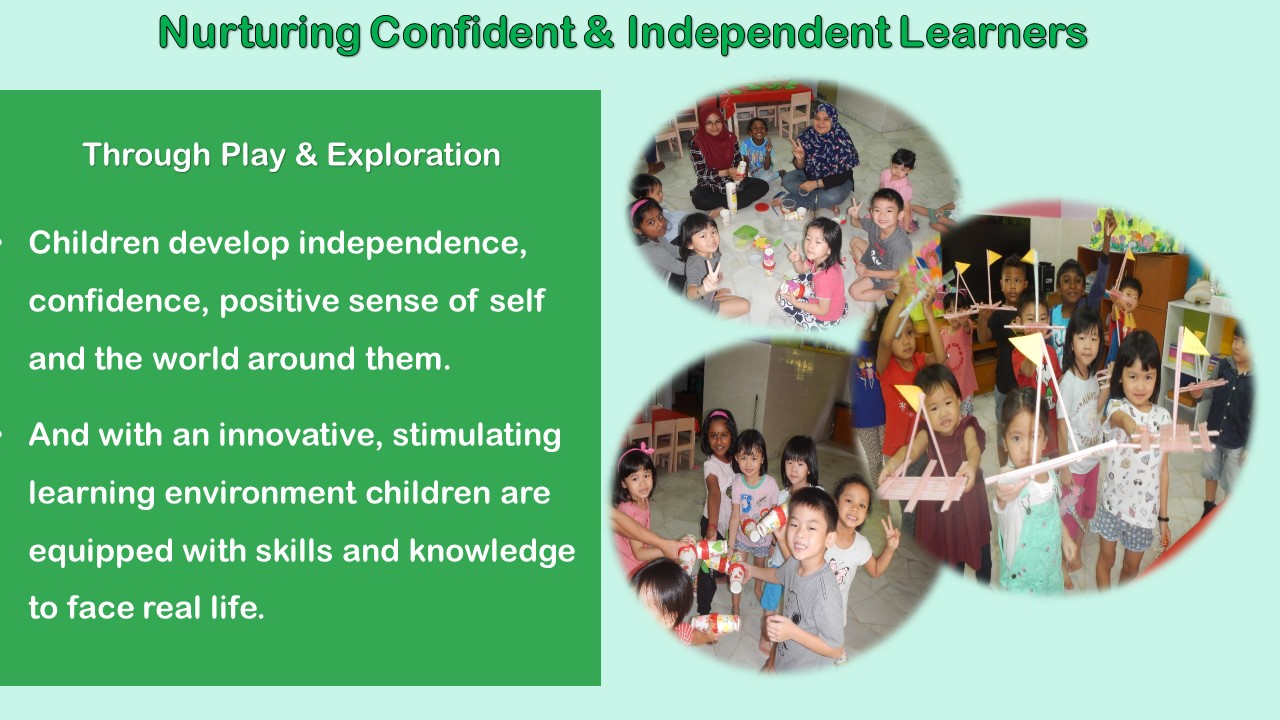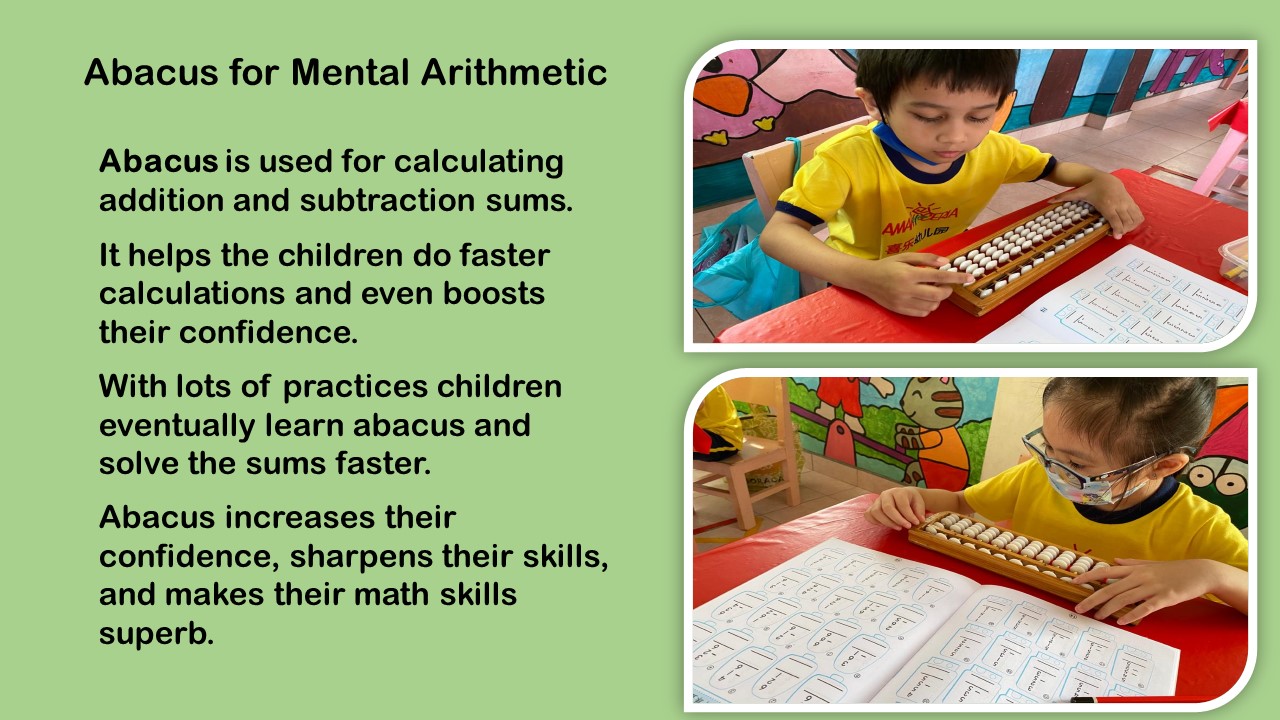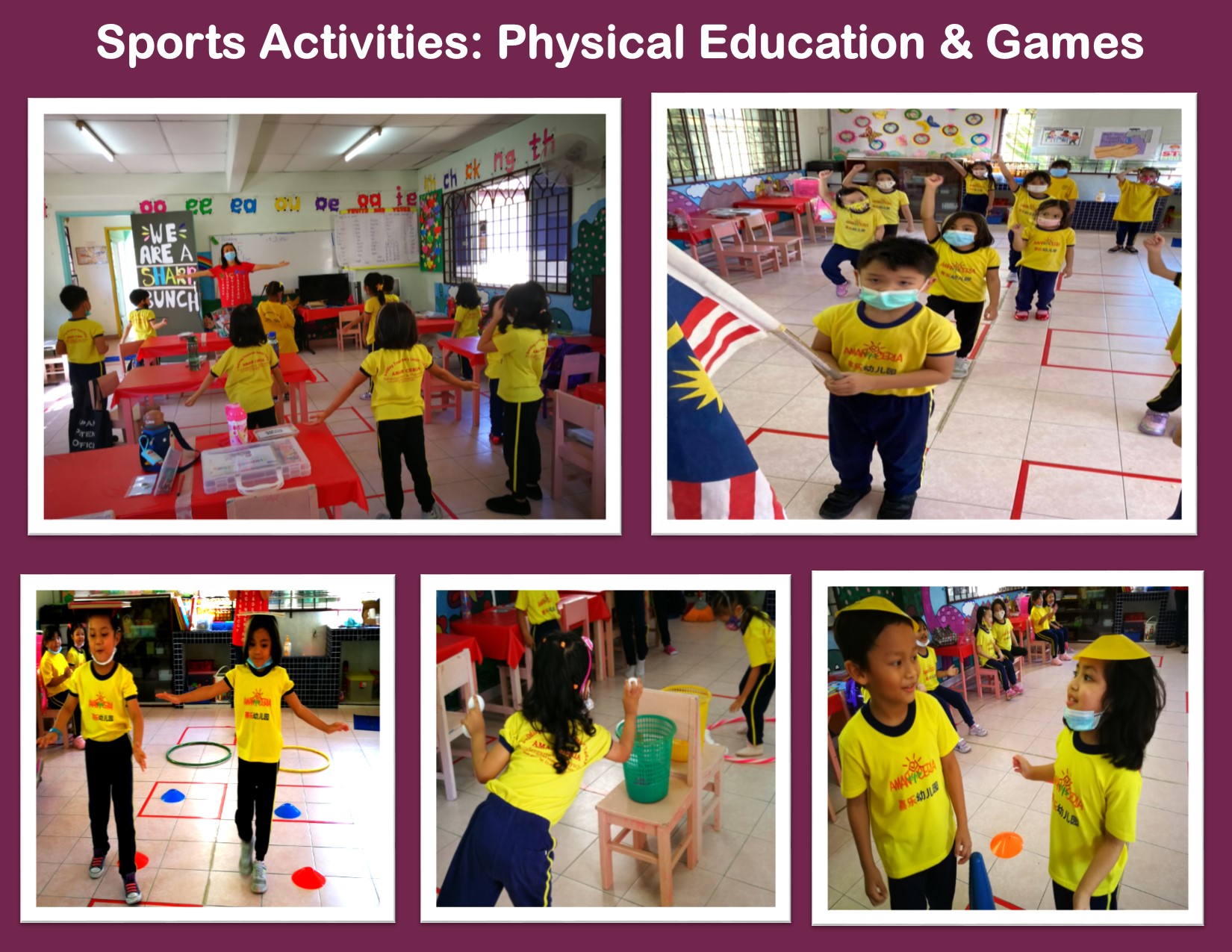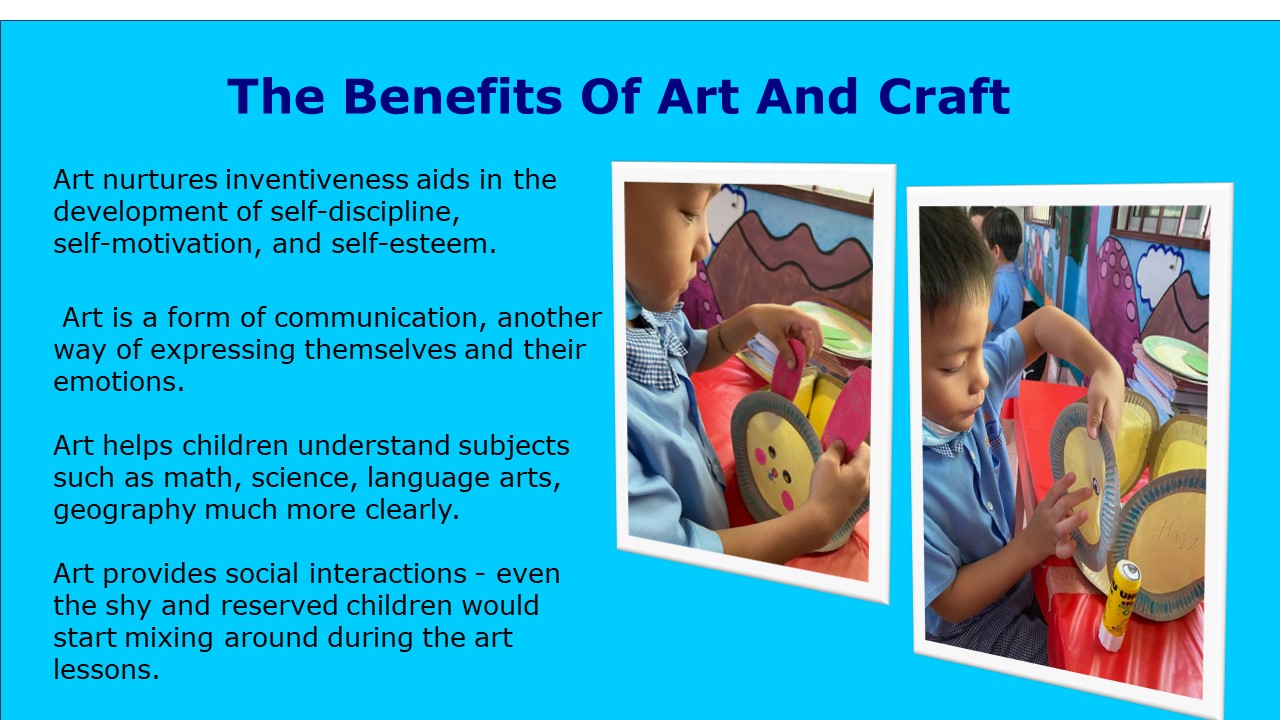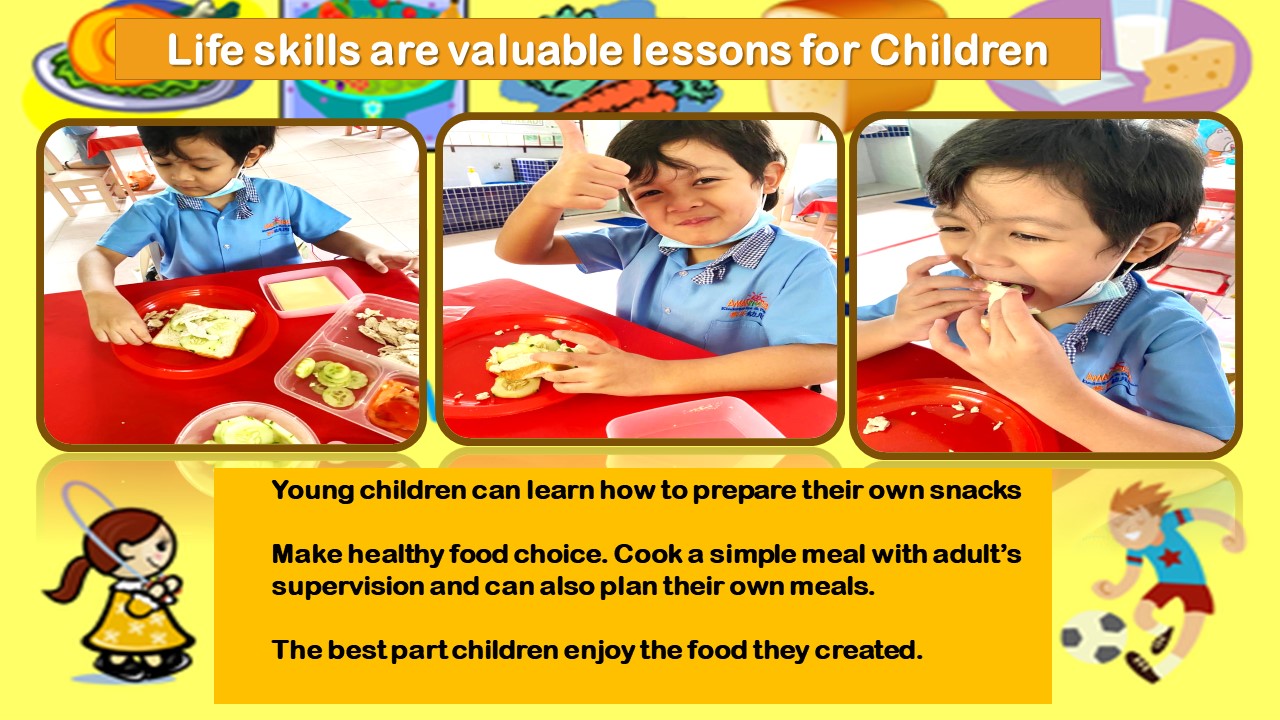 Many subjects can easily incorporate the use of cooking
Help children to learn ...
• Food Safety Awareness - Children can develop good health (hygienic) practices from their association with good food handling practices. Children learn to wash hands before handling food.
• Nutrition Awareness - Learning which foods are important for growth, strength, and energy, children may make better food choices. They learn to eat many different kinds of foods to keep their bodies healthy
• Number & Reading Skills - counting, sorting, weighing, measuring ingredients. Reading the recipe, following instructions and come up with a plan for how to create and decorate cakes, making dough.....
• Science - sensory exploration, using five senses, explore, discover... Mixing ingredients and watching their creations change states teaches basic principles of science. Water freezes, jelly hardens, nuts are ground to a fine powder,
• Creative & Critical Skills - brainstorming, solving problems ... It's all about experimenting—learning what works and what doesn't—a skill that will carry over into other areas of their lives.
• Geography - cultural recipes, learning recipes from other countries.. learn about food from other countries and the people who live there.
• History - family recipes through generations... family recipes from grandma's
• Social Skills - interaction, building self-esteem, self-confidence... working together and helping to clear their plates when they're finished.
• Fine Motor Skills - chopping, kneading, pouring, mixing, cutting... Cooking strengthen their hands, as well as strengthen hand-eye coordination.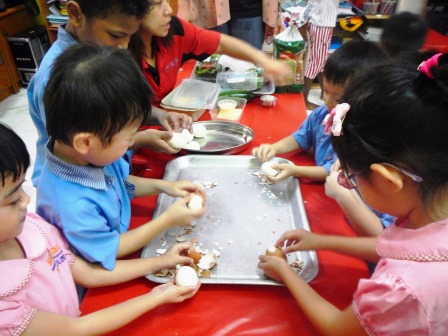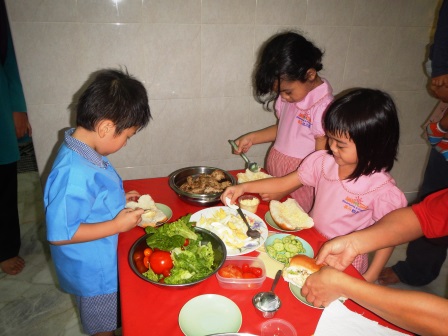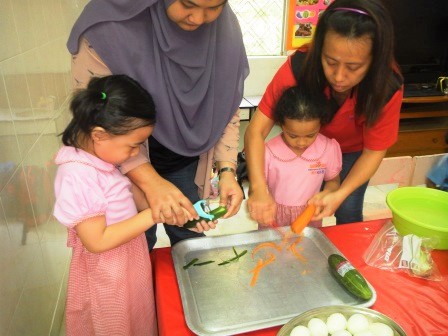 Cooking Lesson - egg salad sandwiches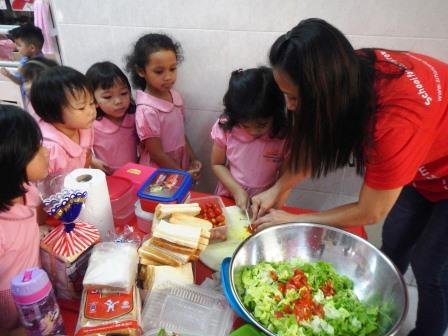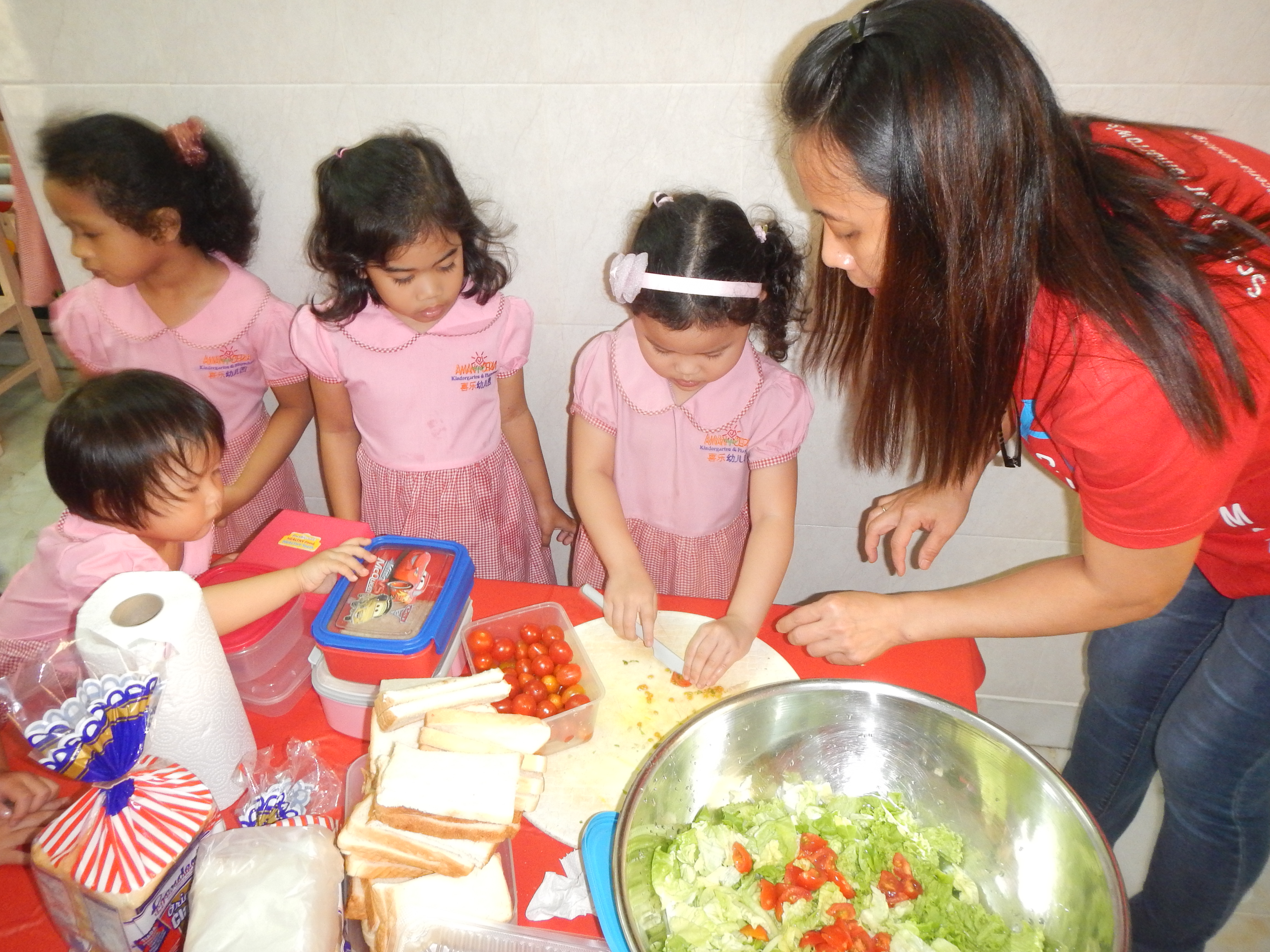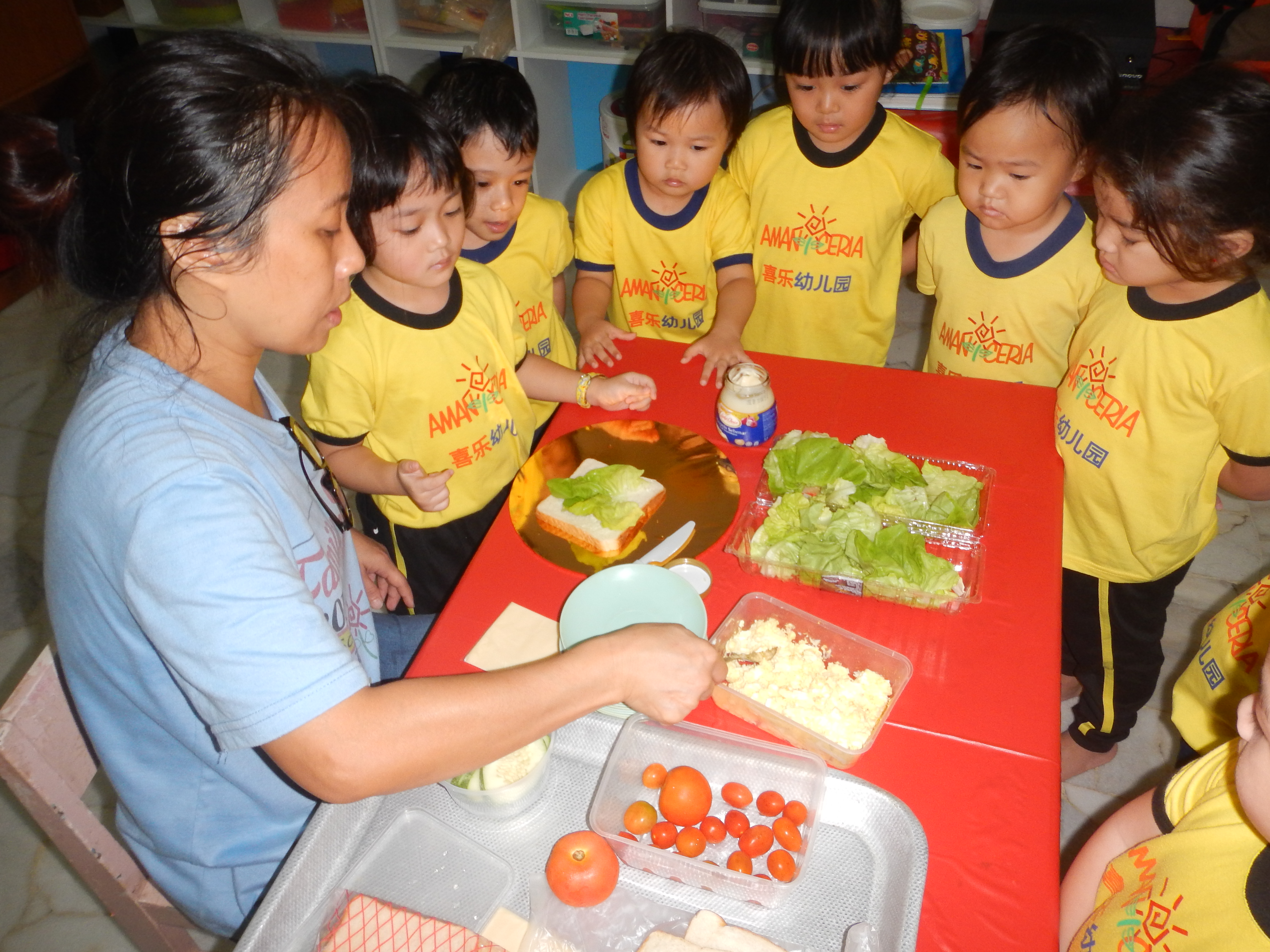 Children prepare healthy snacks for themselves.