Our Curriculum Goals

Academically-focused curriculum is based on the research of the most renowned education experts. It is created to support these important early years, nurture children to be bold explorers today and joyful, confident learners for life.


Children engage in variety of activities, develop leadership and teamwork
Children learn self-care, social skills, work cooperatively, and practice taking turns
Children learn languages, social, physical, communication and cognitive skills
Children follow classroom rules, respect for others is emphasized
Support children's emotional, social, mental, physical well-being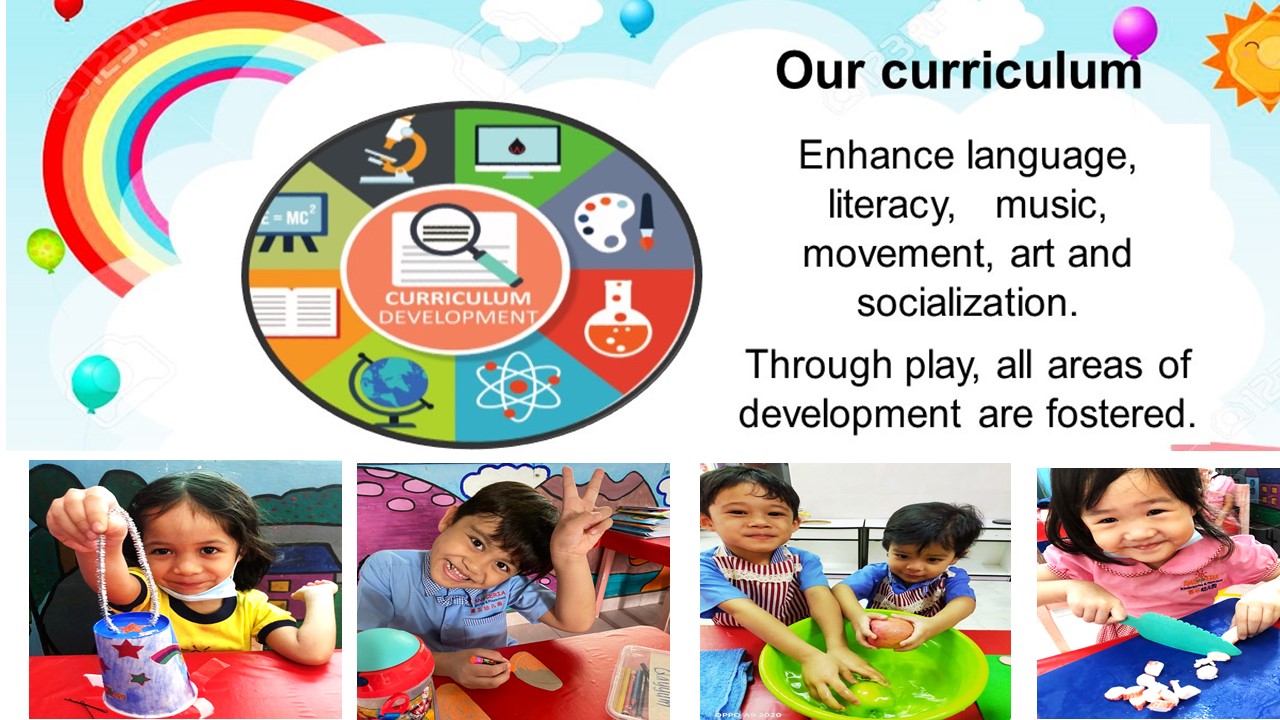 Our Well- Rounded Curriculum

* Language - English, B. Malaysia, Mandarin
* Thematic Lessons and Literacy Skills
* Numeracy Skills and Math Abacus
* Computer Literacy ( New Phonic Series )
* Discovery of The World Activities
* Hands-on and Project -based Learning
* Physical and Motor Skills Development
* Aesthetics and Creative Expression
* Personal Safety, Social and Emotional Skills
* Character Building- Care for Self and Others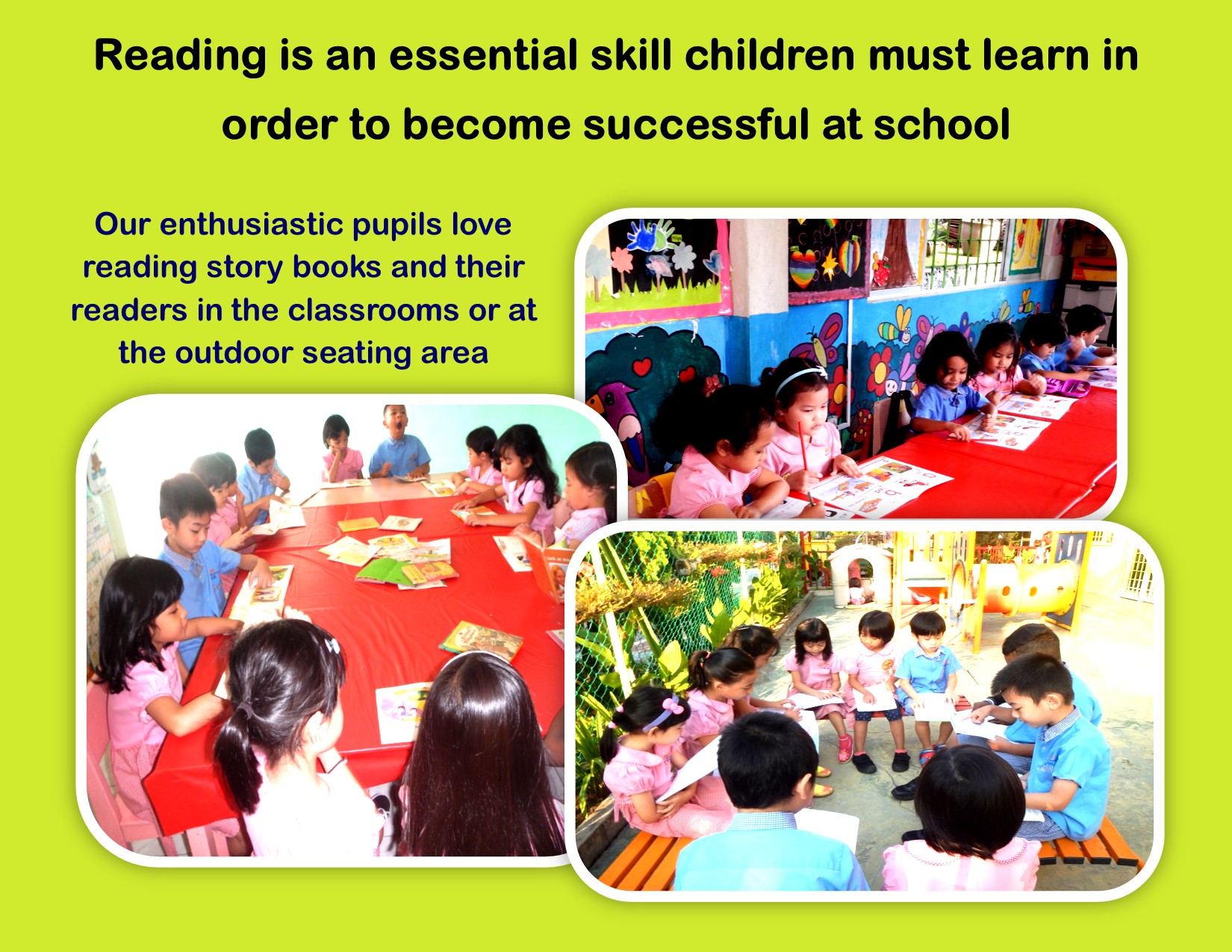 Language and literacy skills: helps your child understand and communicate through listening, talking, reading, and writing. These skills are all connected. Teachers help your child use her growing communication skills to learn new concept


Children learn through Multiple Intelligences ( MI )

( It's not how smart you ARE; it's HOW you are smart!)

Hands-on activites are valuable lessons for children
Our classroom becomes a dynamic, vibrant place for active learners to grow and flourish through purposeful play and exploration. As a result our children grow into self- directed learners, thinkers, and leaders.

Cooking and Gardening Encourage Social Interactions
Cooking & Gardening activates children's senses and motor skills


These activities help with the development of motor skills, and through their own experiences, children learn what is difficult and what is easy, small or big, smooth or rough, cold or warm, dry or wet.








Adventures Holiday Enrichment Camps




Inspired by child based learning, children enjoyed several different fun activites: cooking, music, art, science, drama, computer, enrichments program etc.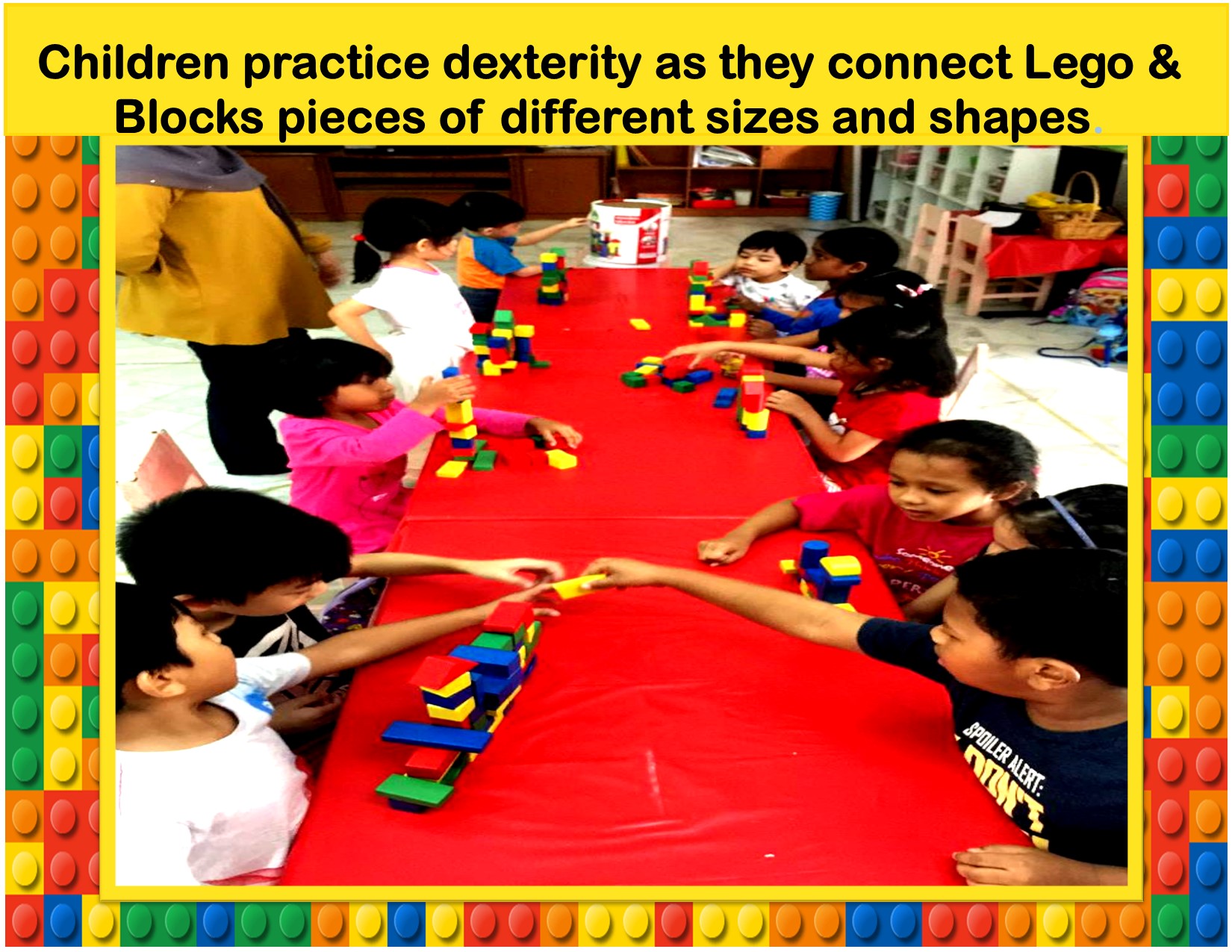 Testimonial
Aman Ceria's teachers give the best attention to all my children We are very fortunate to have our children taught by such dedicated and loving teachers
Our eldest and second sons attended the kindergarten in 1996 and have since followed by their sister and brothers, all 7 of them. The exposure and the education contents that TAC provides is absolutely brilliant. The school, teachers and friends become part of our children's life, regardless of age, race or religion. To be able to live in harmony at this very young age is something the adults anywhere in the world is still struggling to do so.
Our minds are at peace knowing that our children are in very good hands. We would like to take this opportunity to thank Tadika Aman Ceria, all the teachers, the parents and children for contributing to the positive and healthy growth and development of my children's life. Thank you and God bless you.
Hj Mohd Borhanuddin B. Dato Hj Abdul Kadir
Hjh Ariza Binti Mohd Razali


Holiday Adventures Fun Camp- Hands-on Activities