Thematic Integrated Curriculum

Thematic integrated curriculum incorporated with national syllabus. Thematic units - topics are engaging and fun for the children. It focuses on making connections for children allowing them to engage in relevant, meaningful activities that can be connected to real life knowledge and experiences.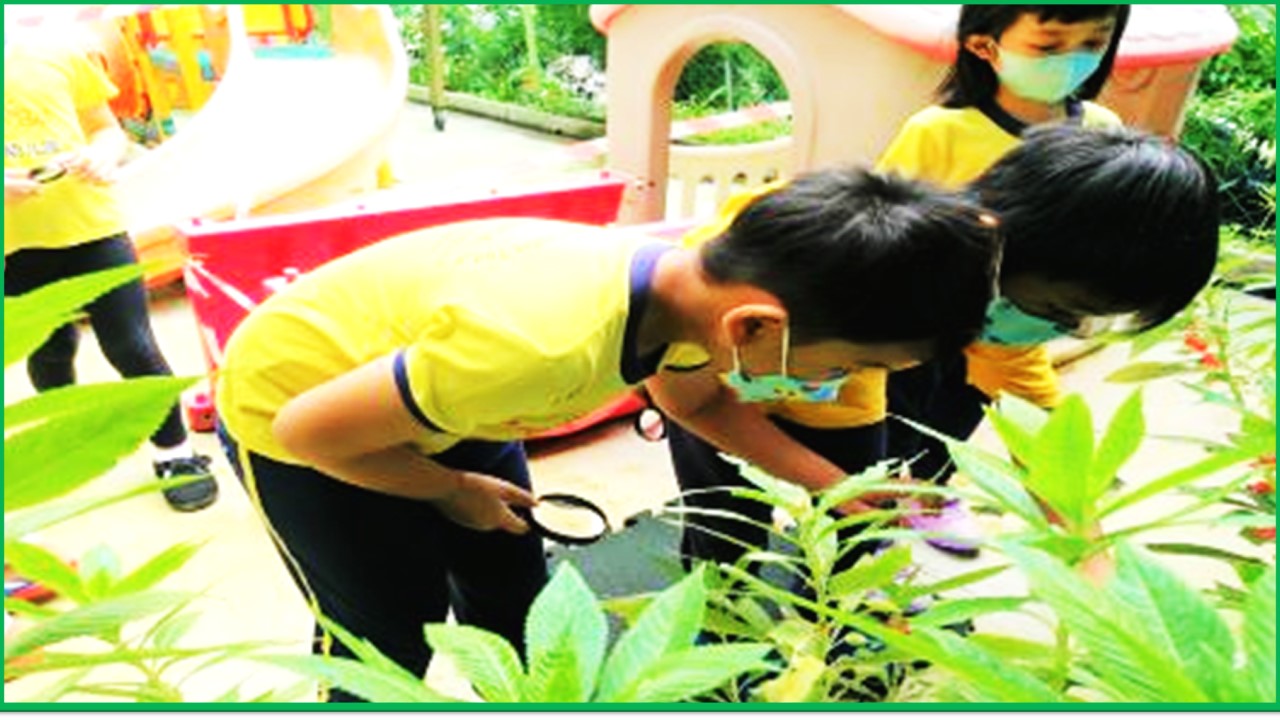 Thematic Integrated curriculums

We select activities that are appropriate and meaningful for the children.
Children have a deeper understanding of the subject and apply the material that they have learned in the classroom.




Peer group and co-operative learning is supported and encouraged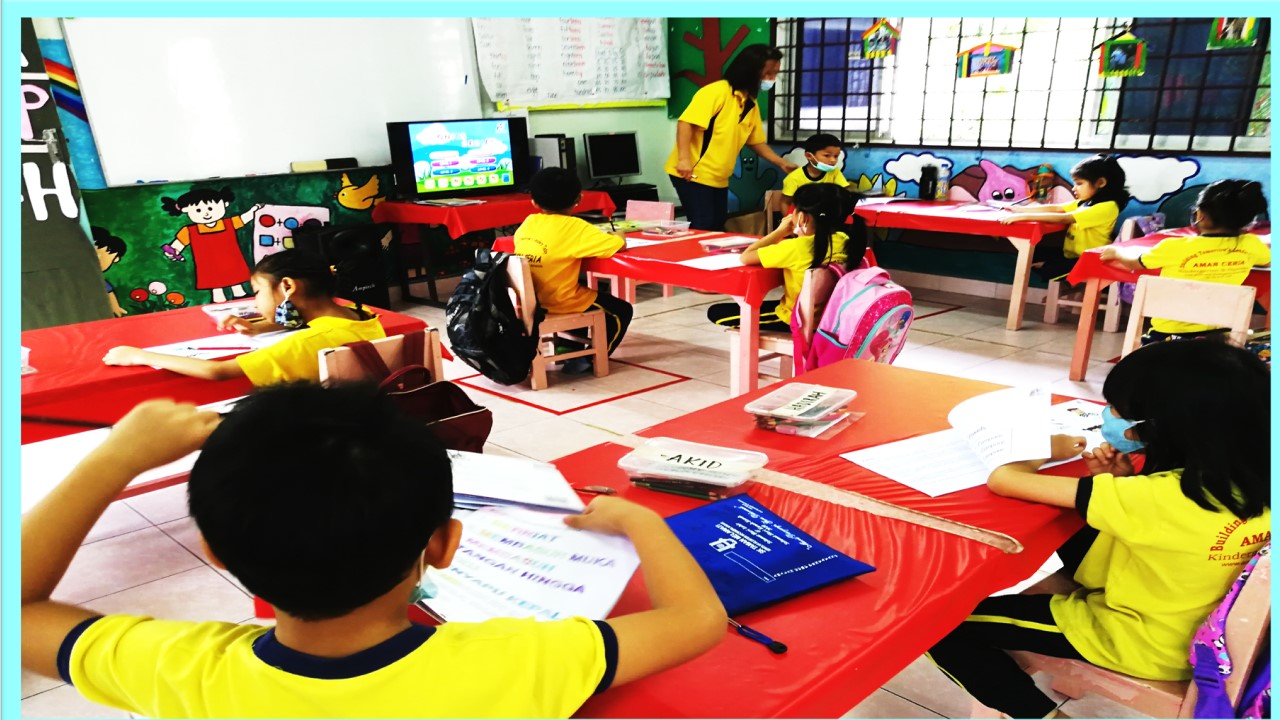 Benefits of Teaching with the Integrated Curriculum

• An integrated curriculum allows children to pursue learning in a holistic way, without the restrictions.
• Planning activity centers to facilitate exploration and play that encourage peer group support and co-operative learning.
• Inspiring children to develop a sense of aesthetics and appreciation of culture through art, dance, drama, music, and stories.
• Incorporating the research-based curriculum that is regularly evaluated to improve the quality and effectiveness of our programs.
• Encouraging independence, fostering creativity; support the development of children's mental and emotional, social, intellectual, cognitive and physical skills.

Fun hands-on learning; growing seeds in egg trays

With this little science experiment, children learn to plant their own seeds watch their plants grow.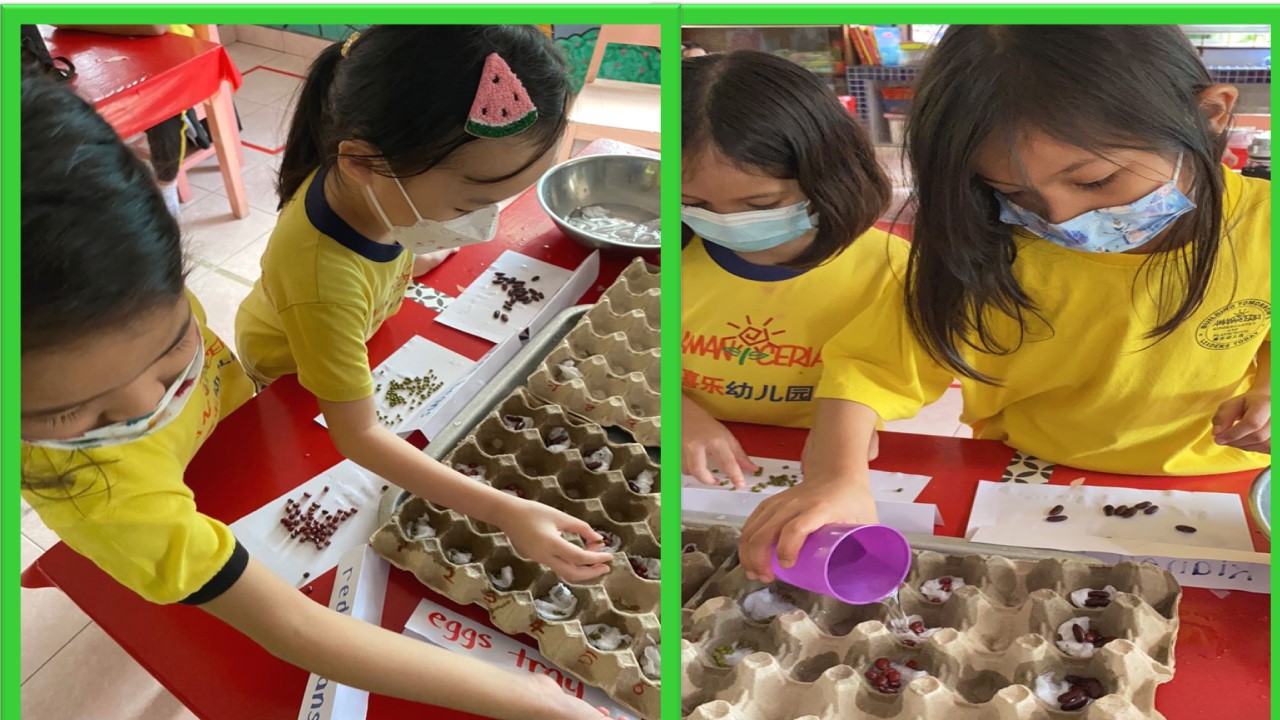 Early Language, Literacy and Numeracy Skills

We provide a stimulating, yet fun learning experience, where children cultivate their love of learning and enabling them to be confident learners for life.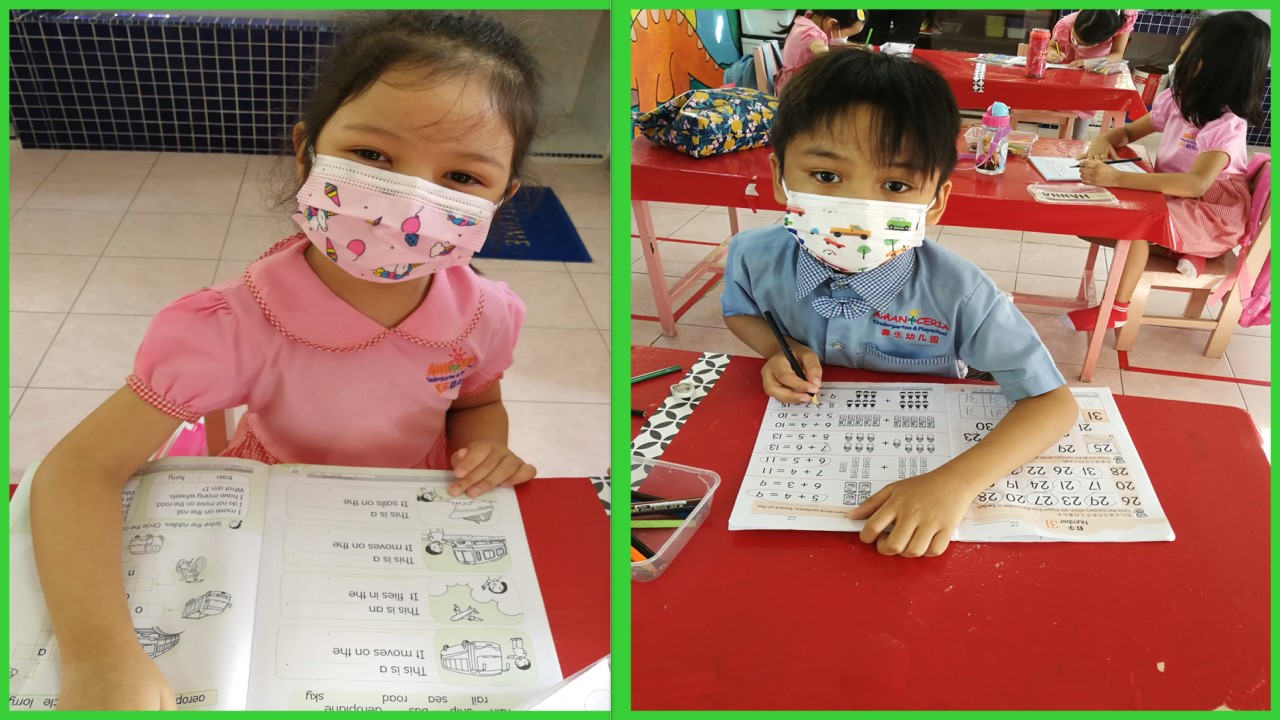 Creative Art and Craft-

Activities give children a sense of achievement and allow them to take pride in their work which builds confidence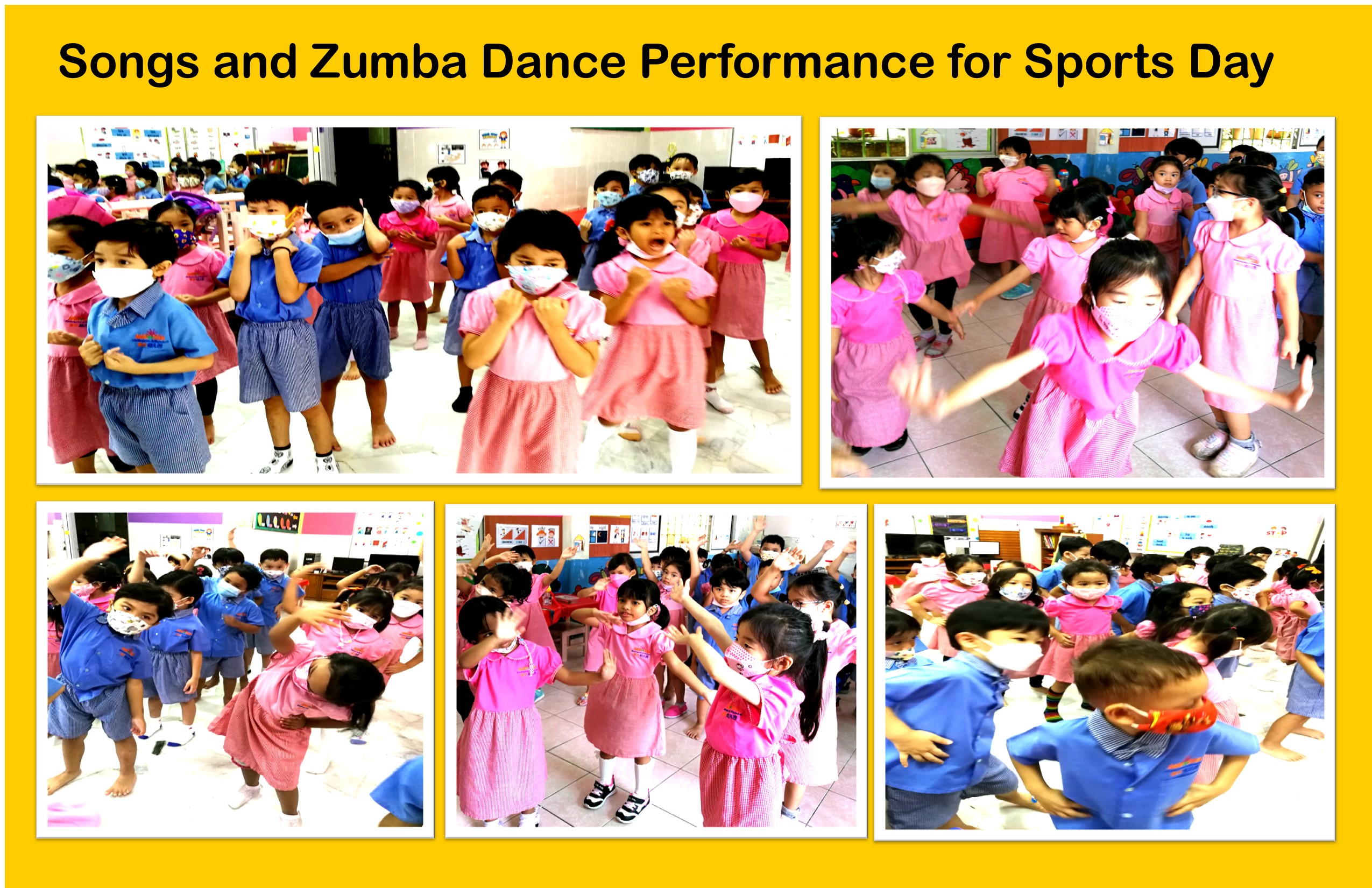 Nature Walk in the School Garden
Nature walk is a great way for children to learn about the environment and to take care of plants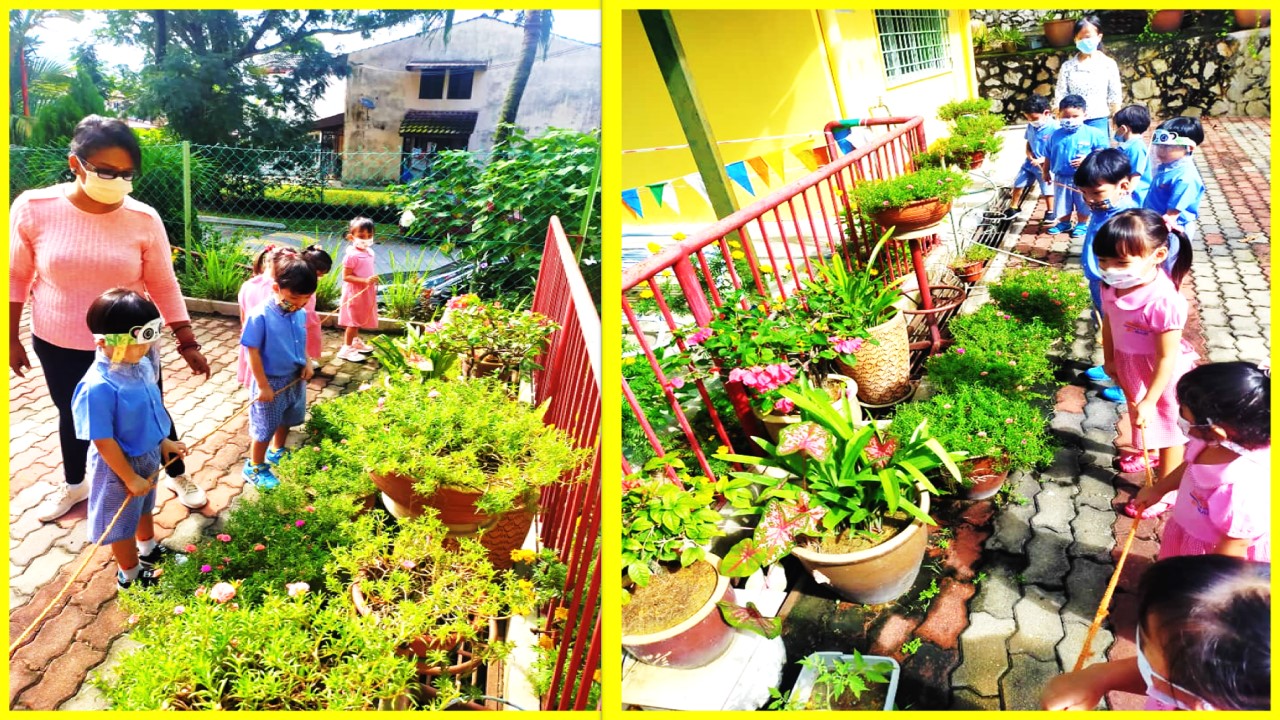 Challenging Games: Fun Cup Stacking Team Building Activity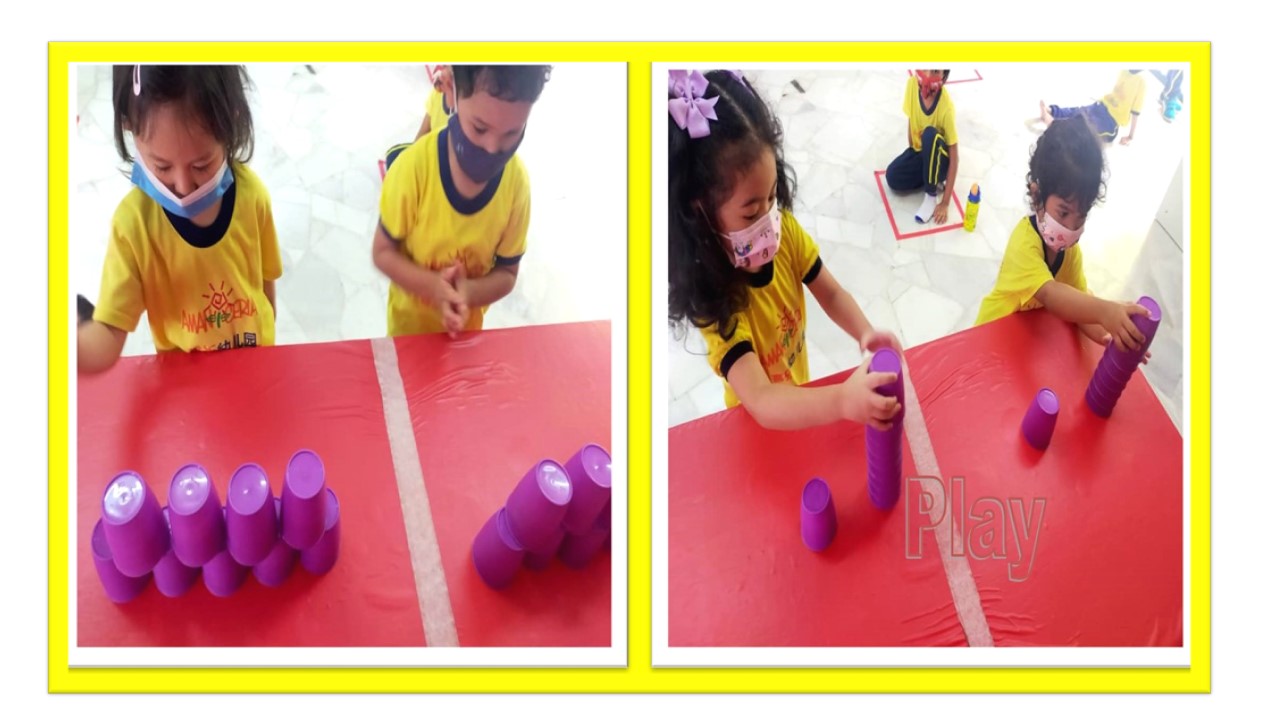 Indoor Physical Education and Games

Children work collaboratively with peers, teachers, building skills.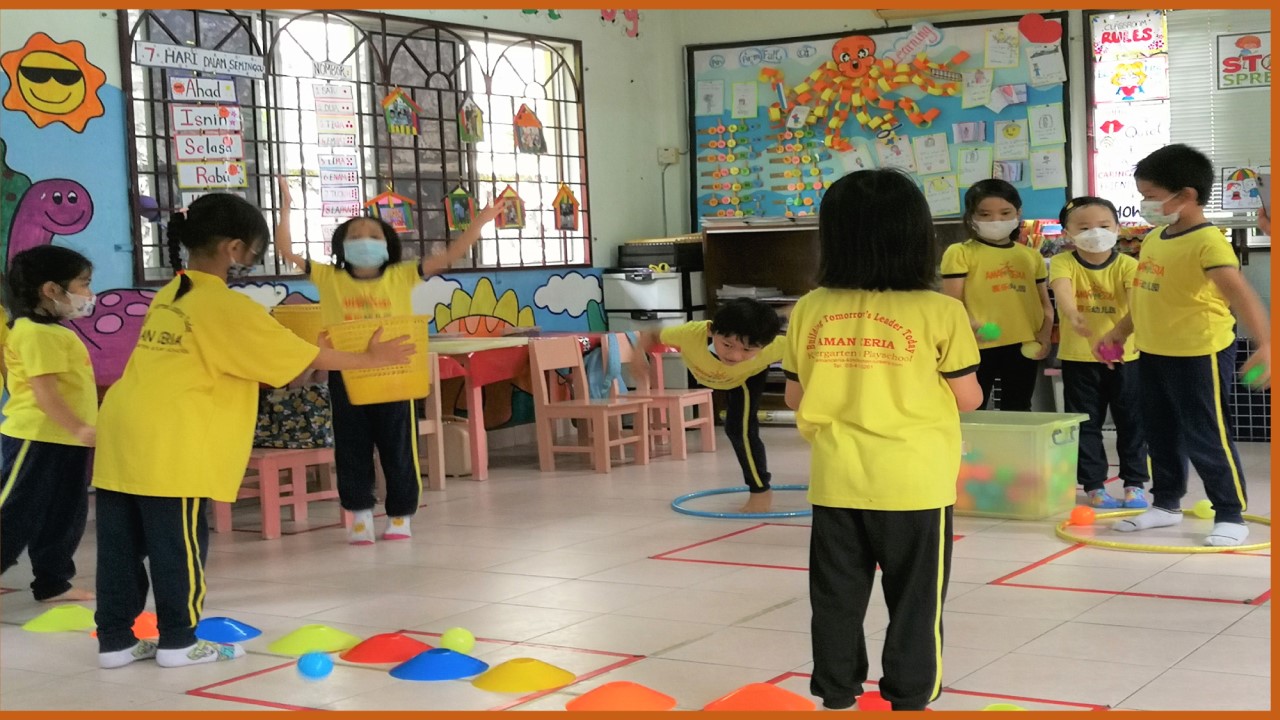 Computer Educational Program

Supports children learning to access different kinds of information ( words, pictures, audio ) and at their own pace. Children see, hear, imagine as multimedia brings the subjects to life.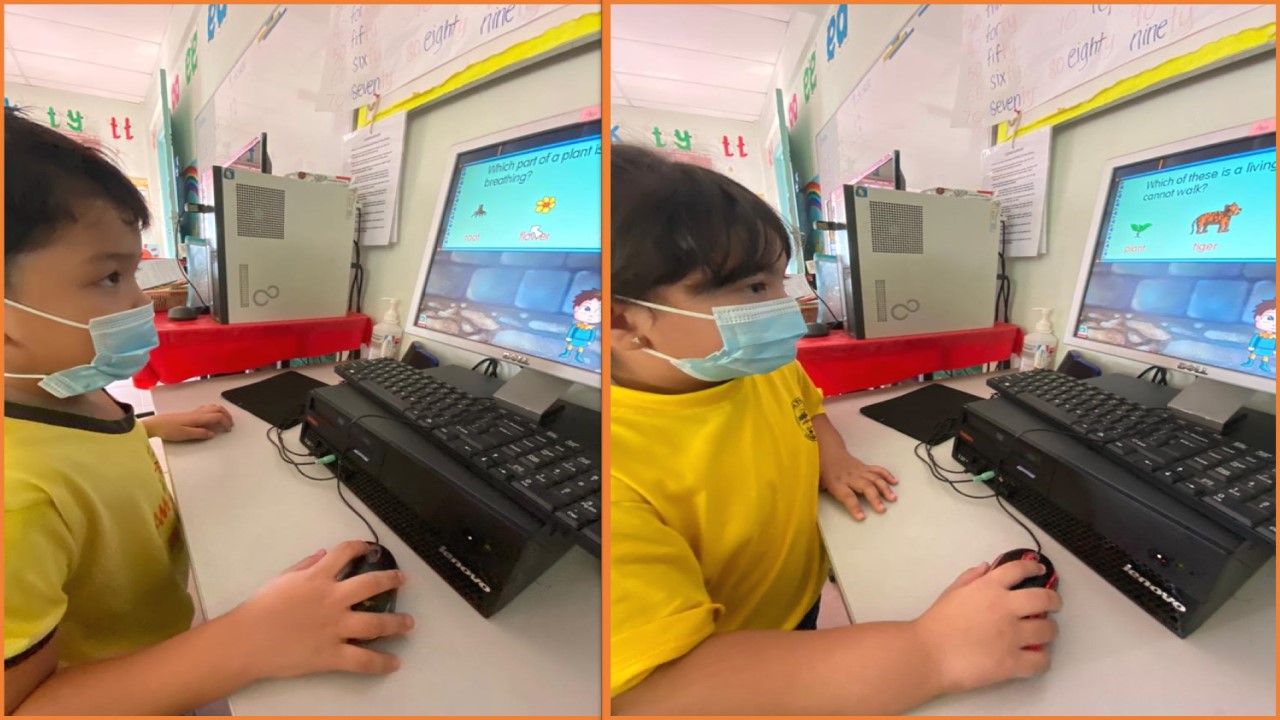 Learning languages sharpen children's reading skills.

Promote self-confidence and competence in English, B. Malaysia, Mandarin languages. The goal is to achieve a high level of proficiency in listening, speaking, and writing.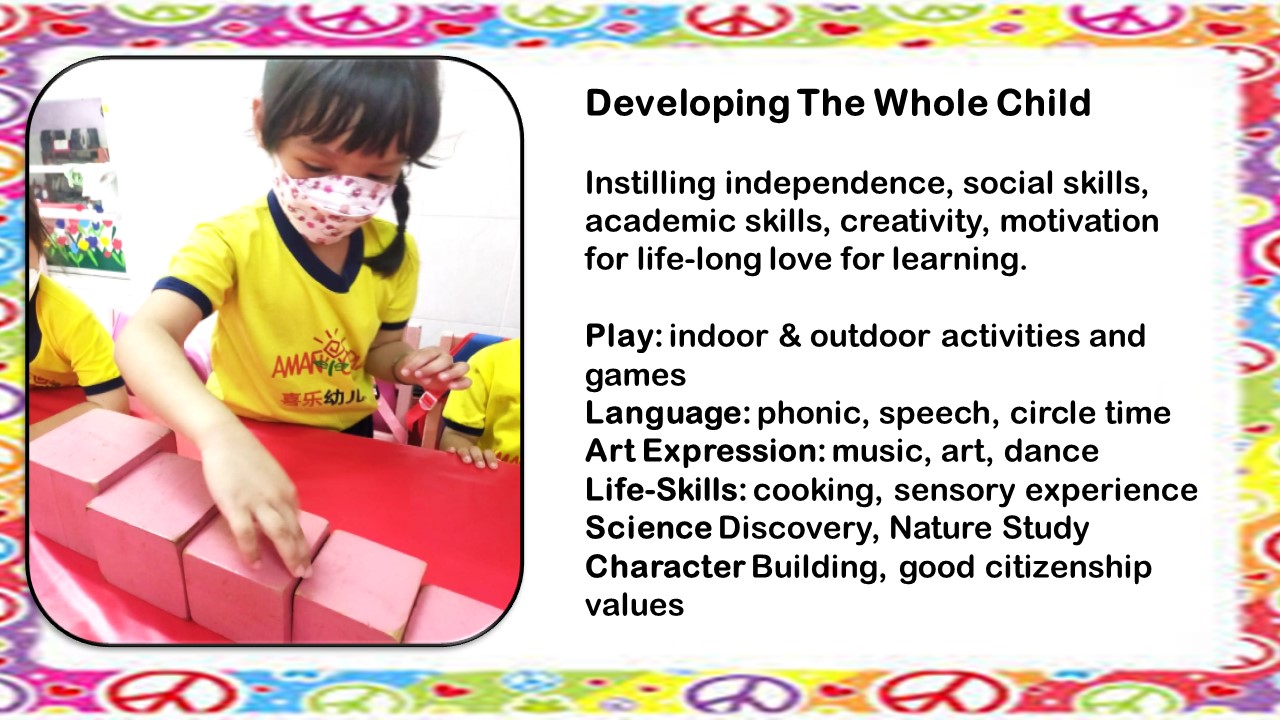 Preschool Math Concept

Includes counting objects, interactive activities, games, number names, written numerals, addition, subtraction, measurements, data...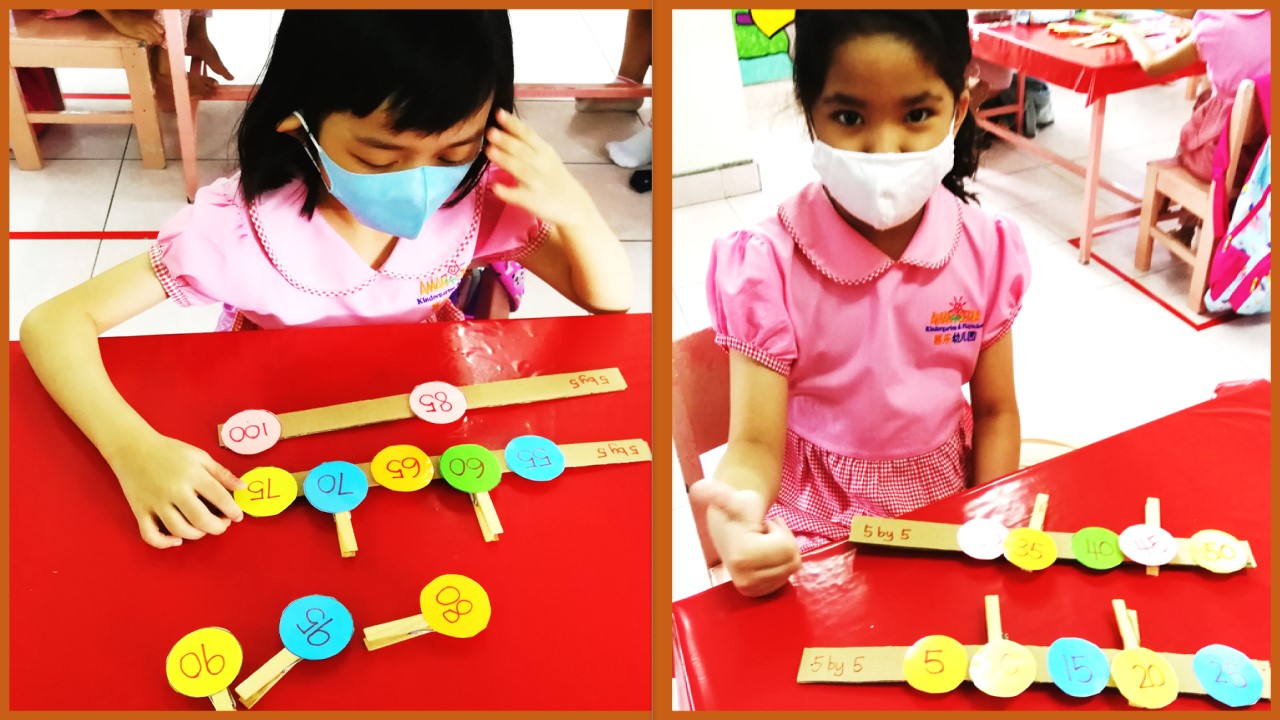 Abacus and Mental Arithmetic

Abacus is a very foundational and systematic learning process which involves the movement of the beads with fingers, thinking and other cognitive skills. Children learn simple math- like counting, addition, subtraction and solve math problem on their own.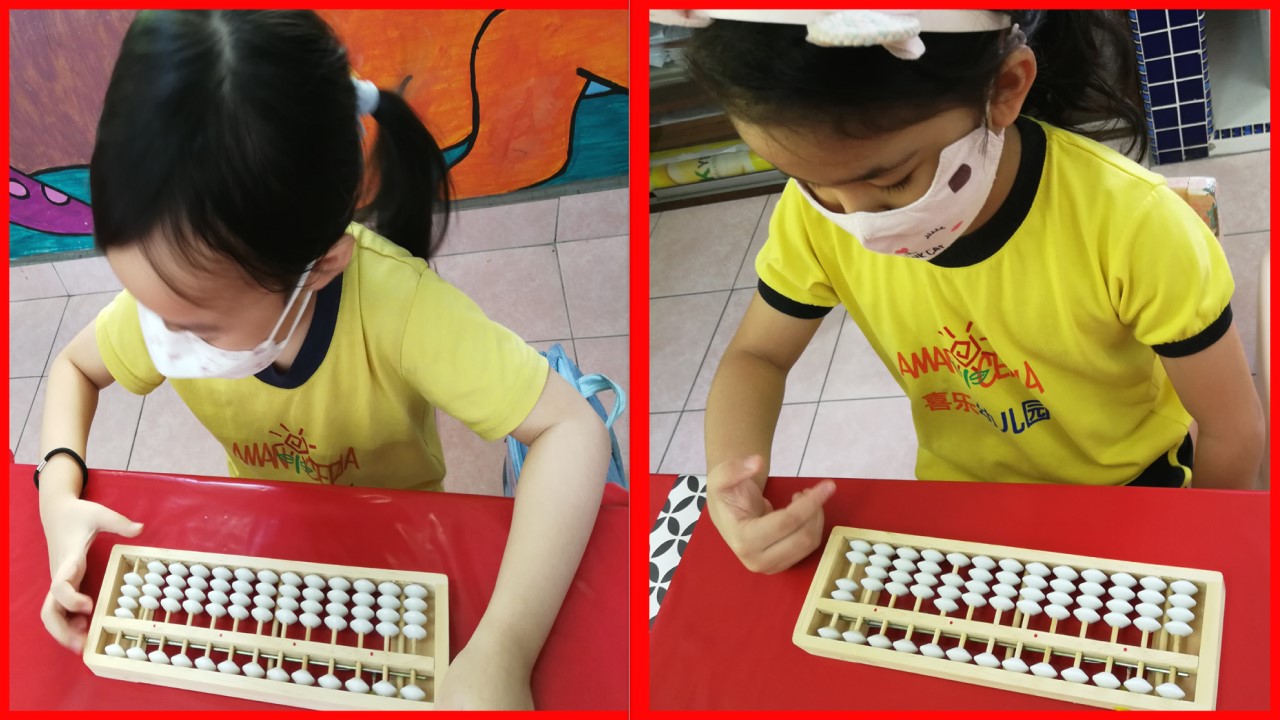 Human Body Interesting Science Activity

Children learn the internal parts of the body organs such as heart, lungs, liver, intestines, stomach, brain, kidney and how food travels from the mouth down the digestive tract all the way to the end.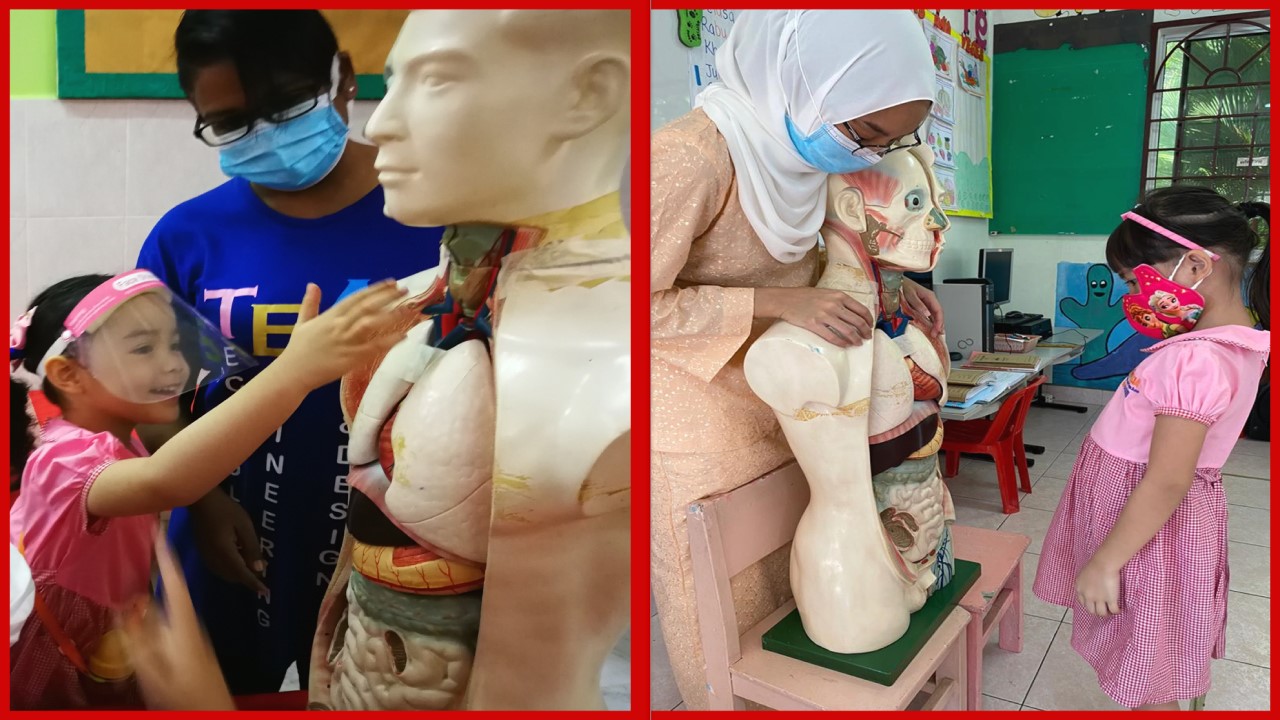 Fun Cooking Activity

Keeps children busy while using fine motor skills along with learning math and science. Hands on cooking helps children develop confidence and skill. Following recipes encourages children to be self- directed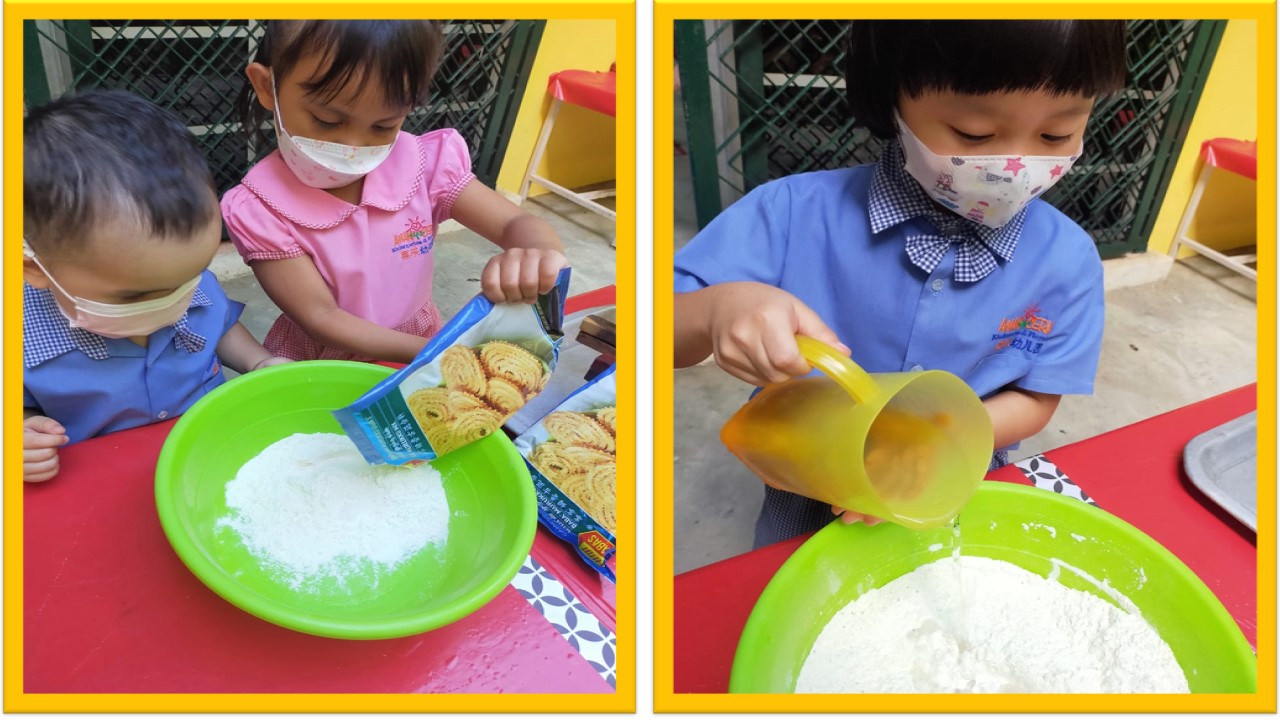 ADMISSION FOR 2022
We welcome you and your child to enrol to our programs,
for a Solid Educational Foundation!
We understand how important your child's education and happiness is to you.

We offer your child every advantage to grow academically, emotionally, physically and creatively.

We invite you to inquire about our school and schedule a visit
Kindergarten Session ( Child Age 2-6 )
Time: 8:00am - 11:30am
Student After School Care ( Child Age 2 - 10 )
Time: 7:30 am — 6:00 pm
Visit our school any time & during School holidays
Make an appointment before coming
016- 2345 726 / 03- 41070 261
OFFICE OPERATING HOURS 8:00am - 5:00pm

Open Monday – Friday ( Include School & Dec. Holidays )
Public Holidays- Office is closed
Call 03- 410 70 261 / 016 234 5726
email: amanceria@yahoo.com