Project-based S.T.E.A.M. Learning


Preparing Successful Learners for Lifelong Love of Learning





Project-based Learning STEAM Activities


A Creative mindset is important to STEM subject, that is why Arts is added to STEM to become STEAM. The inclusion of the arts component into STEM makes it more fun to learn.


Starting STEAM education early allows children to build a solid foundation in science, technology, engineering, art, and mathematics. Children exposed sooner will be far less intimidated by more complicated teachings in the future

Young children are naturally curious. They ask a lot of questions about the world around them. It benefits them to stimulate that inquisitiveness for problem-solving and learning. When they are actively participating in their learning, they're more likely to enjoy it, engage in critical thinking, and learn from their experiences.

Research shows that early experience with STEAM learning projects, supports cognitive development, increase self-esteem, promote deeper learning, greater engagement and higher quality work.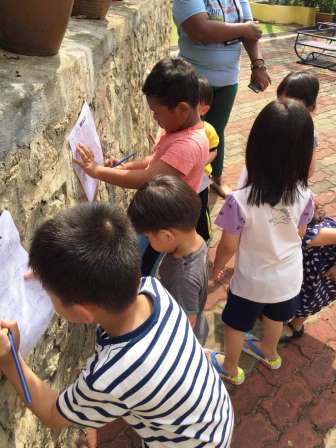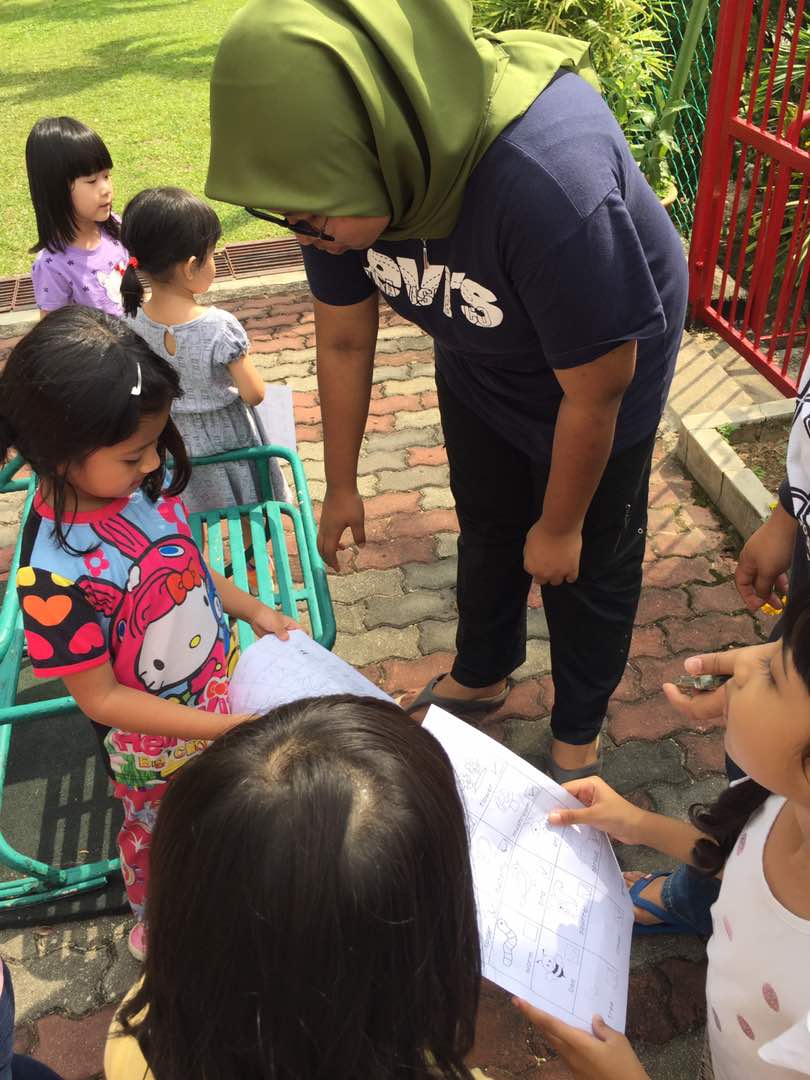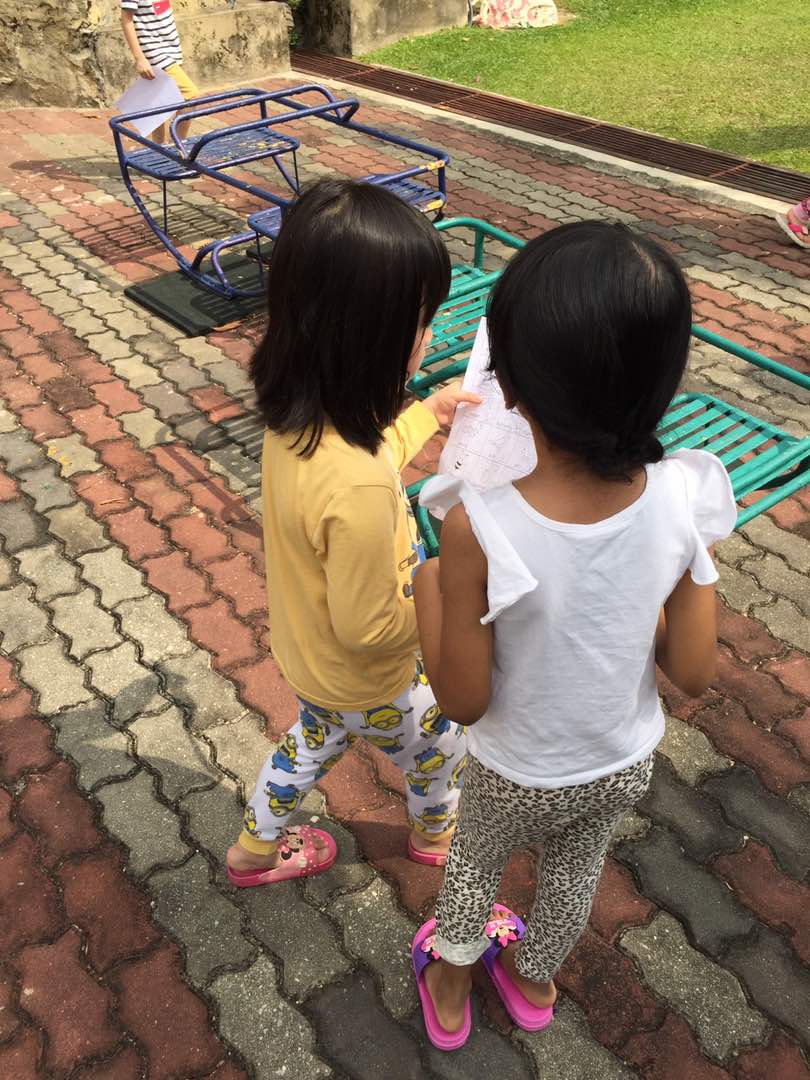 STEAM project promotes creative, critical thinking, colaborations,
problem solving, teamwork


Benefits of arts project
Art help children discover the joy of creating. Improve motor coordination like painting, drawing, sculpture...


Art is a form of communication, it is another way of expressing themselves and their emotions.


Art stimulates both sides of the brain. Improve concentration- teaches children to focus on their work at hand.
Art nurtures inventiveness aids in the development of self-discipline, self-motivation, and self-esteem.
Art helps children understand subjects such as math, science, language arts, geography much more clearly.
Art helps relieve stress in children. Give them a sense of satisfaction and builds up confidence too.
Art provides social interactions - even the shy and reserved children would start mixing around during the art lessons.
Art promotes and develops skills...

º Imagination º Cognitive skills º Creative abilities º Problem solving
º Language º Social skills º Focusing º Fine motor skills

º Listening º Uniqueness º Multi-sensory skills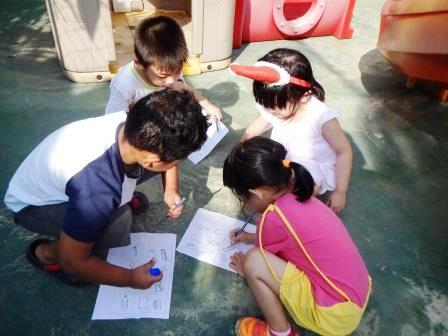 ******************************************************

Cooking Project Fun Activities

Children Learn about Nutrition & Healthy Choices


• Cooking is a fun and educational activity by participating in food preparation, children can learn many things.

• Children learn about nutrition, healthy choices, food safety and meal planning skills.


• The best part is, they enjoy their own creations and eat everything they learn.


• Cooking gives them opportunities to express their creativity and imagination.


• An important life skills that involve working confidently and sharing responsibilities.


Many subjects can easily incorporate the use of cooking
Cooking activities help children to learn ...


• Food Safety Awareness - Children can develop good health (hygienic) practices from their association with good food handling practices. Children learn to wash hands before handling food.

• Nutrition Awareness - Learning which foods are important for growth, strength, and energy, children may make better food choices. They learn to eat many different kinds of foods to keep their bodies healthy


• Number Skills - counting, sorting, weighing, measuring ingredients. ...

• Creative & Critical Skills - brainstorming, solving problems ... It's all about experimenting—learning what works and what doesn't—a skill that will carry over into other areas of their lives.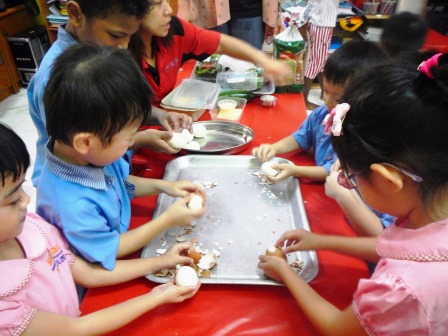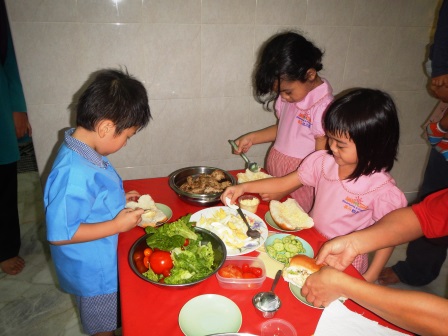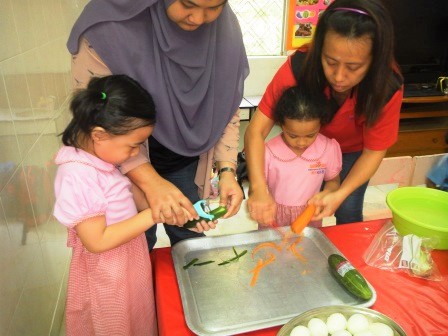 Preparing and making chicken and egg sandwiches


**************************************************

Gardening Project Fun Activities

Growing Plants and Gardening
Gardening in school is a wonderful way for children to discover, explore and learn skills that integrate with several subjects, such as math, science, art, health, physical education, social studies, as well as several educational goals, including personal and social responsibility.


Children learn the true source of their food. The whole process of gardening, is preparing the soil, digging, planting, watering, weeding and observing the plants growing and flowering.

School gardening offers hands-on, opportunities to learn about seed germination with this simple science experiment. Children learn to plant their own seeds and watch their plants grow.


As they record their observations, they learn about the various stages in a plant's life cycle. And the essential things that plants need in order to grow and thrive.


School Gardening the 3 Rs


1. Ready to learn- Encouraged children to take greater control of their own learning and become more active in seeking knowledge and solving problems

2. Resilient - Boost self-esteem, confidence and motivation. Improve concentration and coping skills by providing a calm space to learn.


3. Responsible- Encouraged healthy eating so children are fitter and more active participants. Enhanced children's social skills as they interact with others to ensure the gardening projects succeed.



Benefits of Gardening


• Become active learners capable of thinking independently and adapting their skills and knowledge to new challenges at school and in future.


• Gain a more resilient, confident and responsible approach to life so they can achieve their goals and play a positive role in society.

• Learn skills such as communication and team work.

• Embrace a healthier, active lifestyle as an important tool for success at school.


• Increased awareness of their responsibilities in the wider community.


• Develop the ability to work and communicate with people of all ages and backgrounds.


• Tasks such as planting seedlings help develop children's fine motor skills.


• Children develop a love for plant life. They learn how to take care of plants and conserve the environment.


• Children Learn patience, cooperation, teamwork and social skills.

• Increase awareness of their responsibilities in the wider community.


• Gain self-confidence and knowledge in food growing.


• Learning is more relevant and hands-on.


• Children become more fit and healthy as they spend time active outdoors.

• Children start choosing healthy foods over junk food.

Gardening allows children the freedom to care for living things and to take pride in it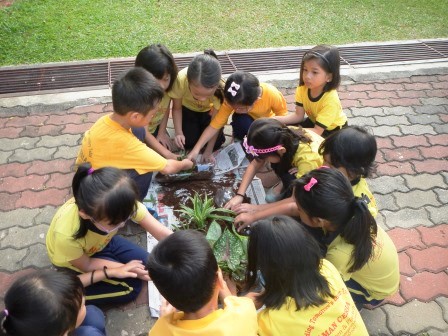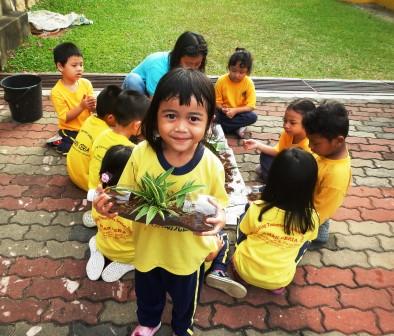 Plants in a bottle Project