TAC

WELL-ROUNDED EDUCATION PROGRAM



We aspire our students to grow up as confident and competent learners and communicators. Our enriched and well-rounded education program meet children's individual abilities, learning styles, experiences and interests. Supporting them to achieve academic excellence and to help them realize their full potentials.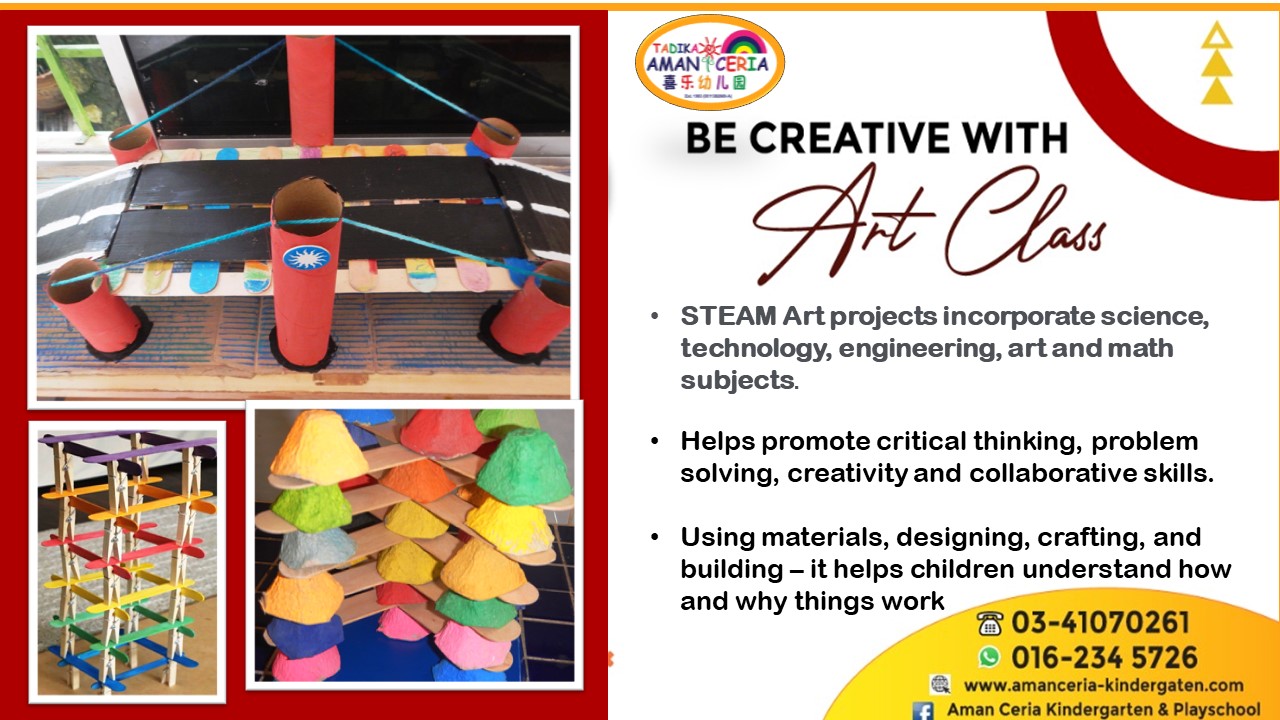 Enriching The Lives Of Our Active Learners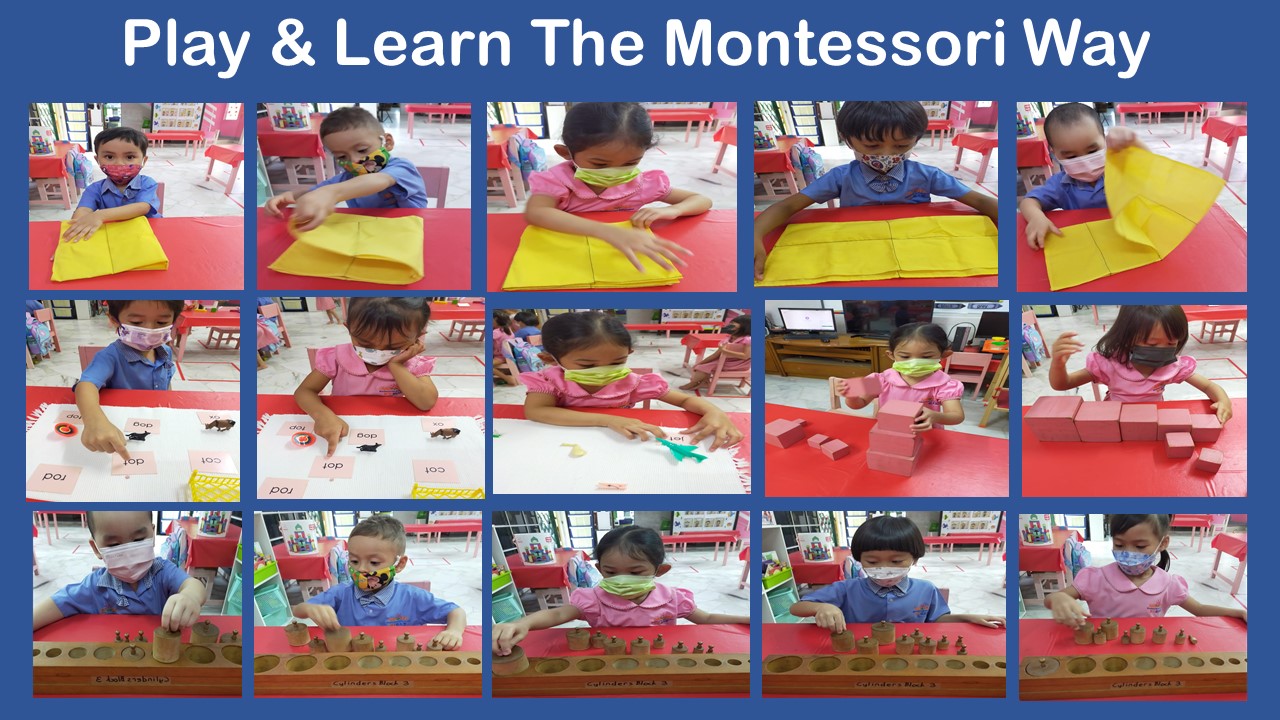 Children Experience Multiple Senses Through Various Adventures

Integrated Learning enhances children learning by fostering critical-thinking skills, self-directed learning skills, active learning, and brain based learning.
Montessori Approach to learning helps young children to 'learn by
doing'. All the materials are self-taught so they can see and correct their own mistakes as they manipulate objects and perfect their skills.
Multiple Intelligences (MI) approach exposes children to a variety of ways of learning. Prof. Howard Gardner identifies eight intelligences and styles of learning. "Spatial, Bodily-Kinesthetic, Linguistic, Musical, Logical, Naturalist, Intrapersonal and Interpersonal".
Language Arts in which children learn how to read, write and communicate orally. It concerns the essential communication skills that are common to our daily experience. The learning area that parents can most easily reinforce to help your children succeed in school.
Handwriting is not easy for many children. It takes considerable practice to develop the necessary muscle control, eye-hand coordination and memory skills for proper writing.
Math use hands-on materials to help children understand the concepts. Items such as small objects can be used to demonstrate concepts such as adding, subtracting, greater than, less than, and equal to.
Multi Media In today's information age, computer skill is a must for children. Computer aided learning helps children feel comfortable learning and handling the technology.


Multiple Intelligences Program
Play, Explore, Develop makes Learning an Adventure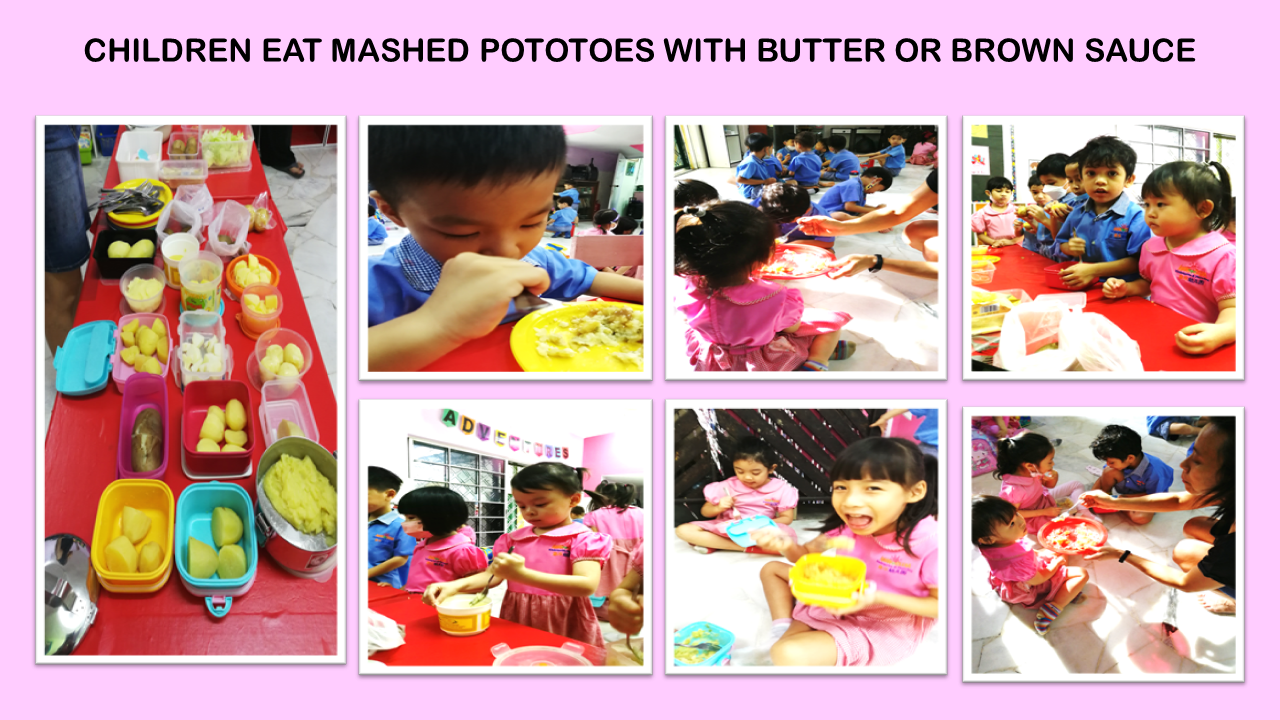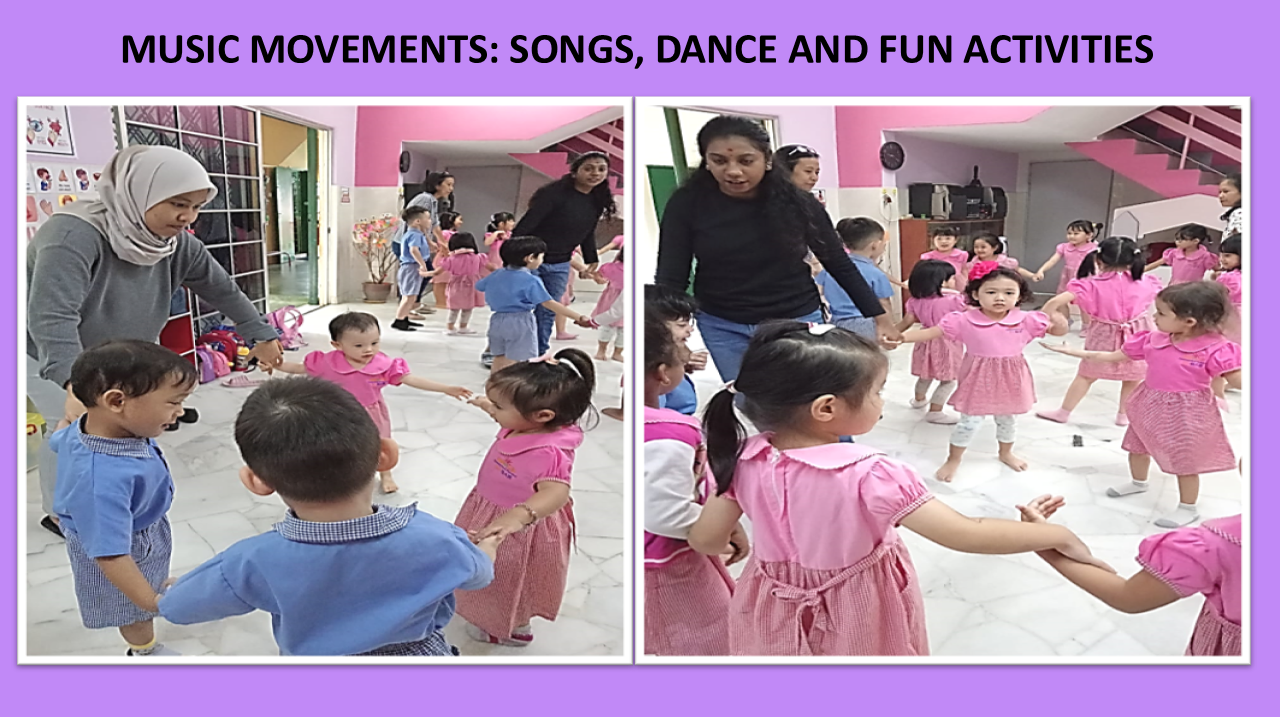 Learning Adventures:
Enhance essential skills help children build a strong foundation of lifelong learning within positive social, intellectual, emotional and creative growth.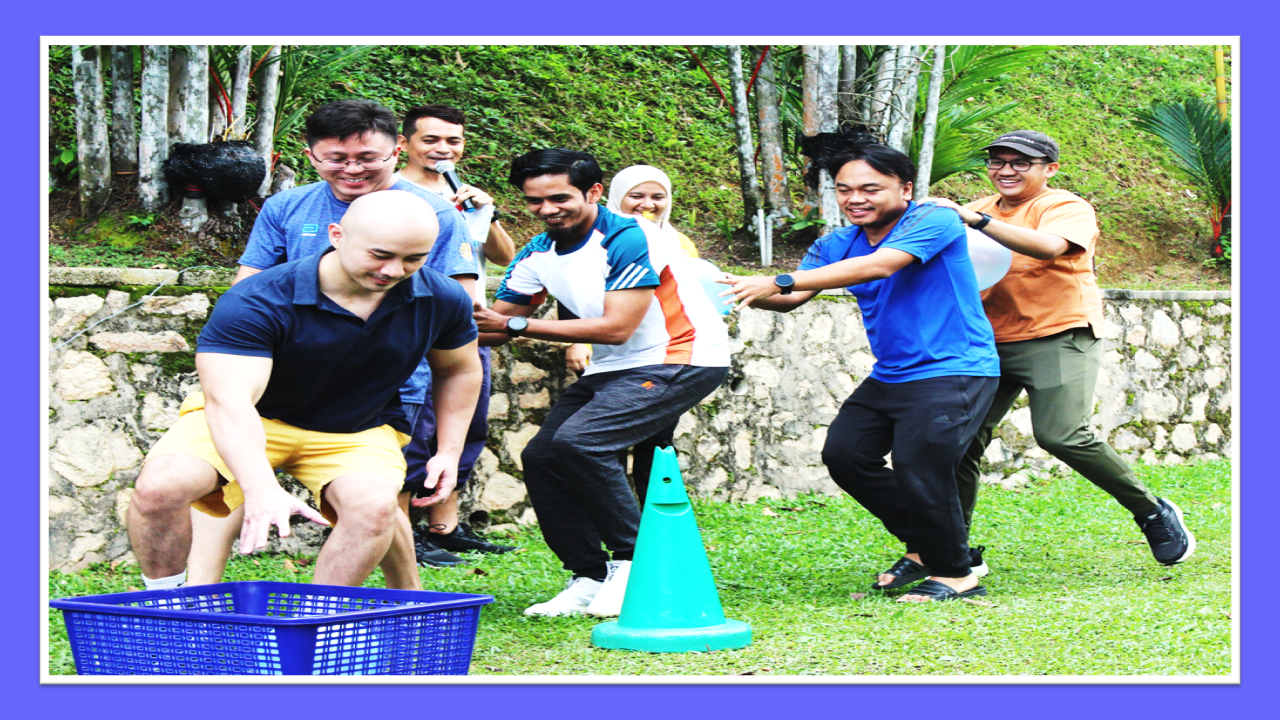 Creative Play Helps with Hand- Eye Co-ordination Skills



Playschool (2– 4 yrs. old)

Playschool children ages 2 years to 4 years. Play-based learning with enriched learning materials help children develop language skills, number skills, practical life- skills, sensory motor skills, language skills, basic science, music+ movements, physical agility, safety and self-help skills. Programs stimulate creativity, and aesthetics and other cultural events.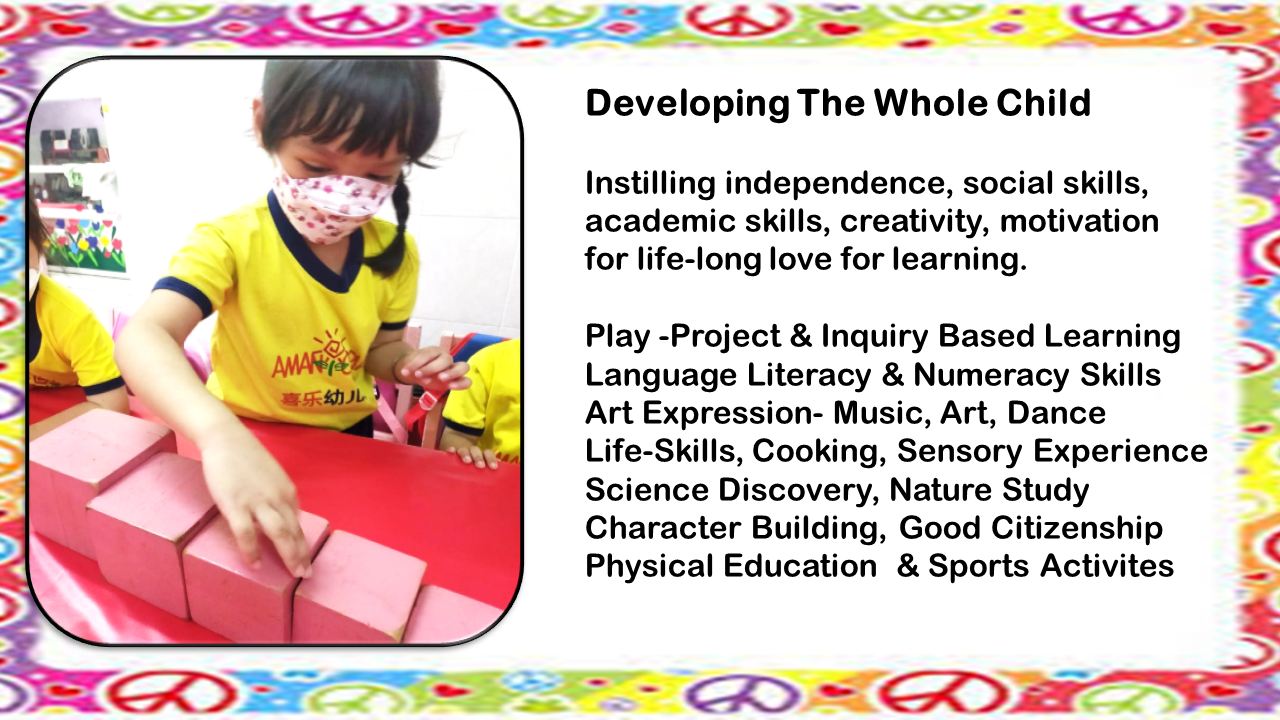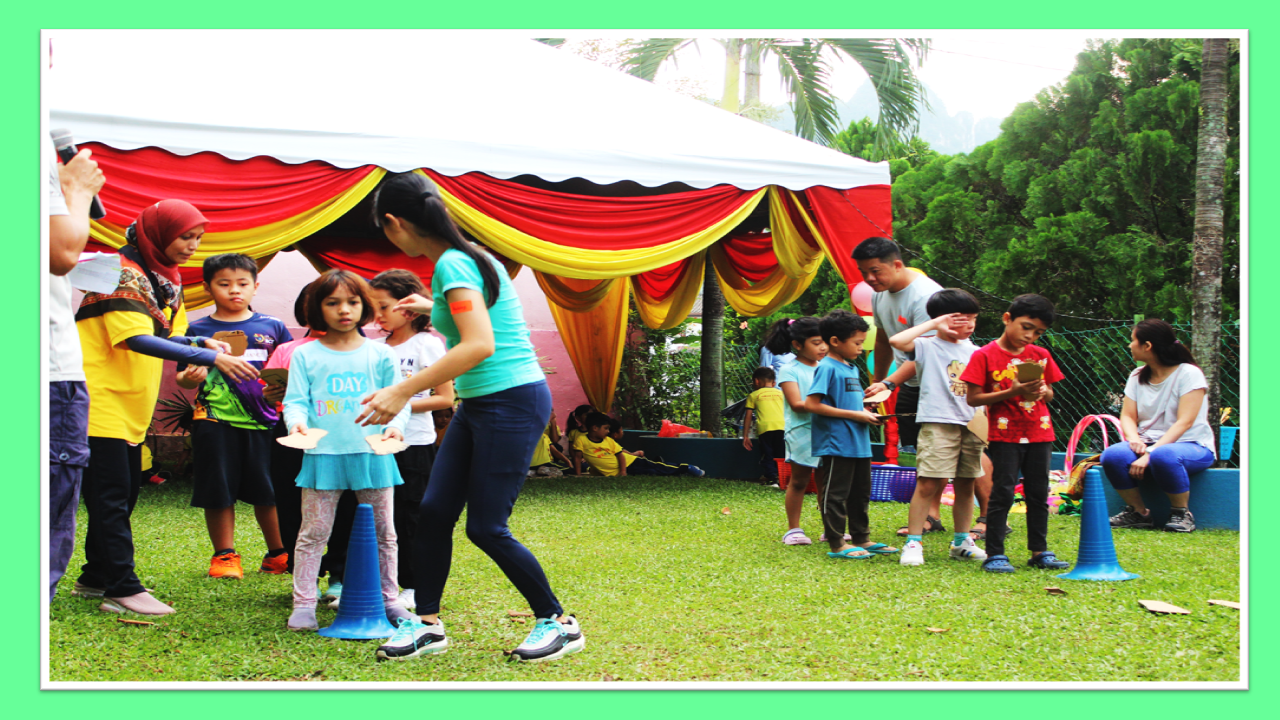 Kindergarten (5 - 6 yrs. old)


Kindergarten programs focuse on the mastery of reading, writing and math. Thematic lessons is integrated into the curriculums to widen the children's topical knowledge and language while providing hands-on learning. Activities like roleplay, nature walks, games, water play, STEAM project, gardening and cooking to support learning. Children are engaged in extracurricular activities and enrichment to help them discover their natural talent and abilities.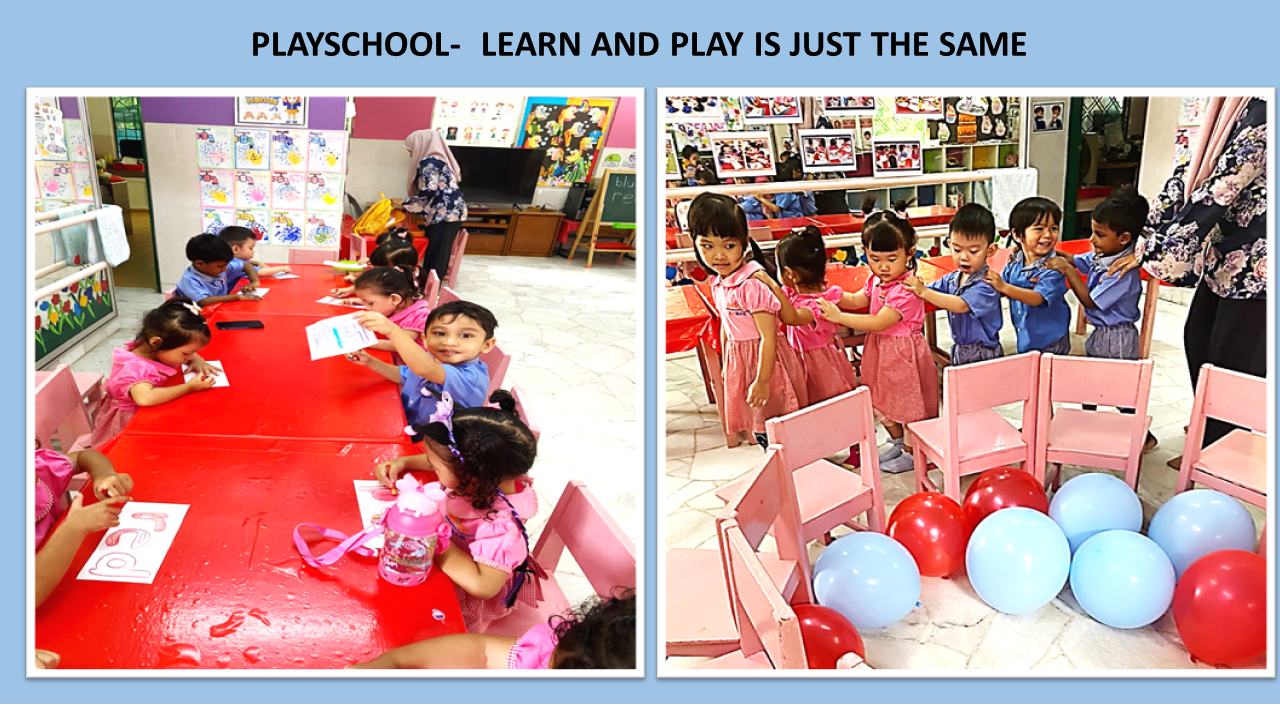 Lessons covered are:
• Thematic lessons and Literacy Skills
• Languages - English, B. Malaysia, Mandarin
• Number Skills, Mathematics, Abacus
• Musical Skills (Musikgarten, USA)
• Computer literacy (New Phonics Series)
• Character Education - Care for Self and Others
• Personal Safety, Social and Emotional Skills
• Physical Education, Motor Skills
• Aesthetics and Creative Expression
• Discovery of The World Activities

Our preparatory has been structured to foster the development of lifetime cognitive skills to prepare children for formal schooling.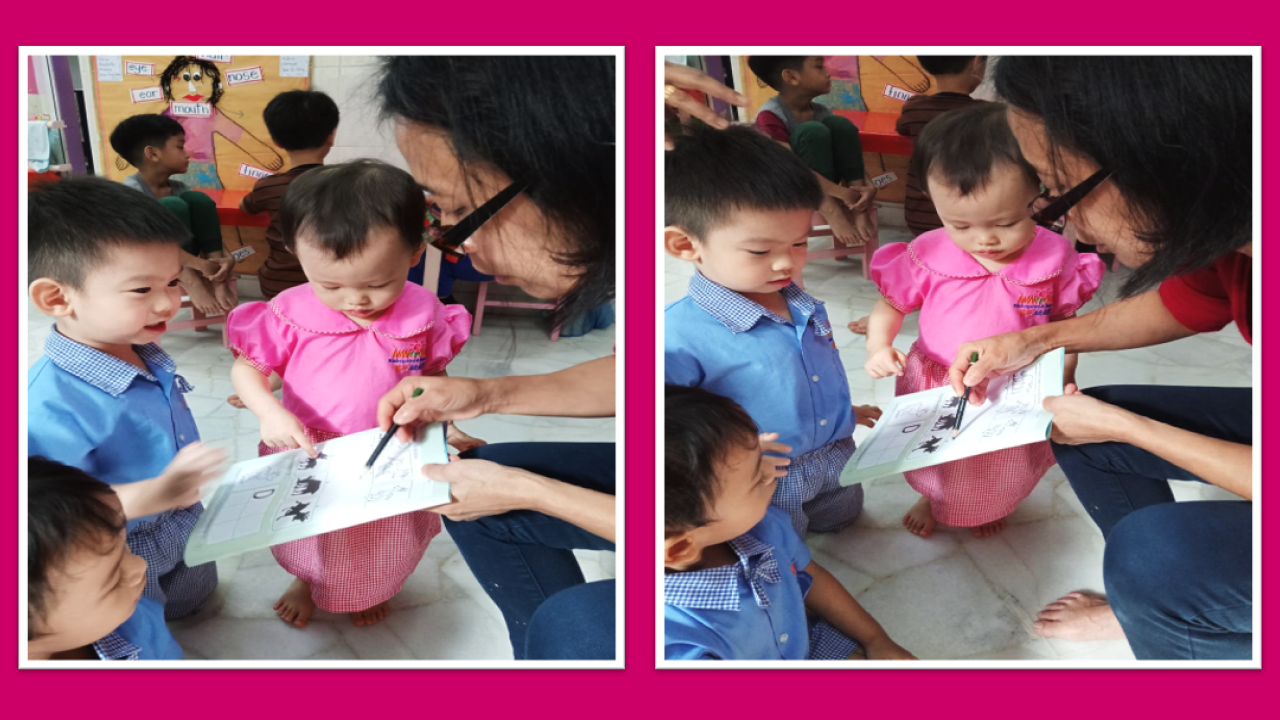 Children Engage in Fun Games.
Motor skills essential for their development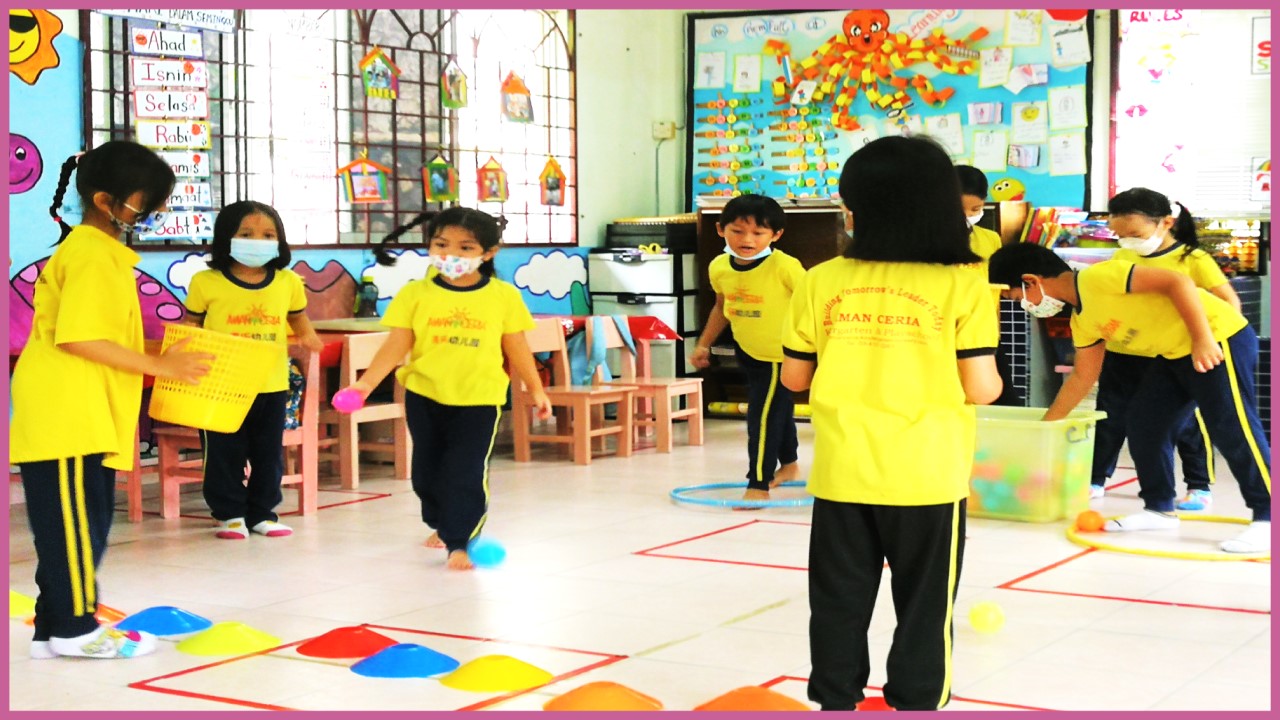 Math Lesson: Learn about money habits.
What are needs and what are wants?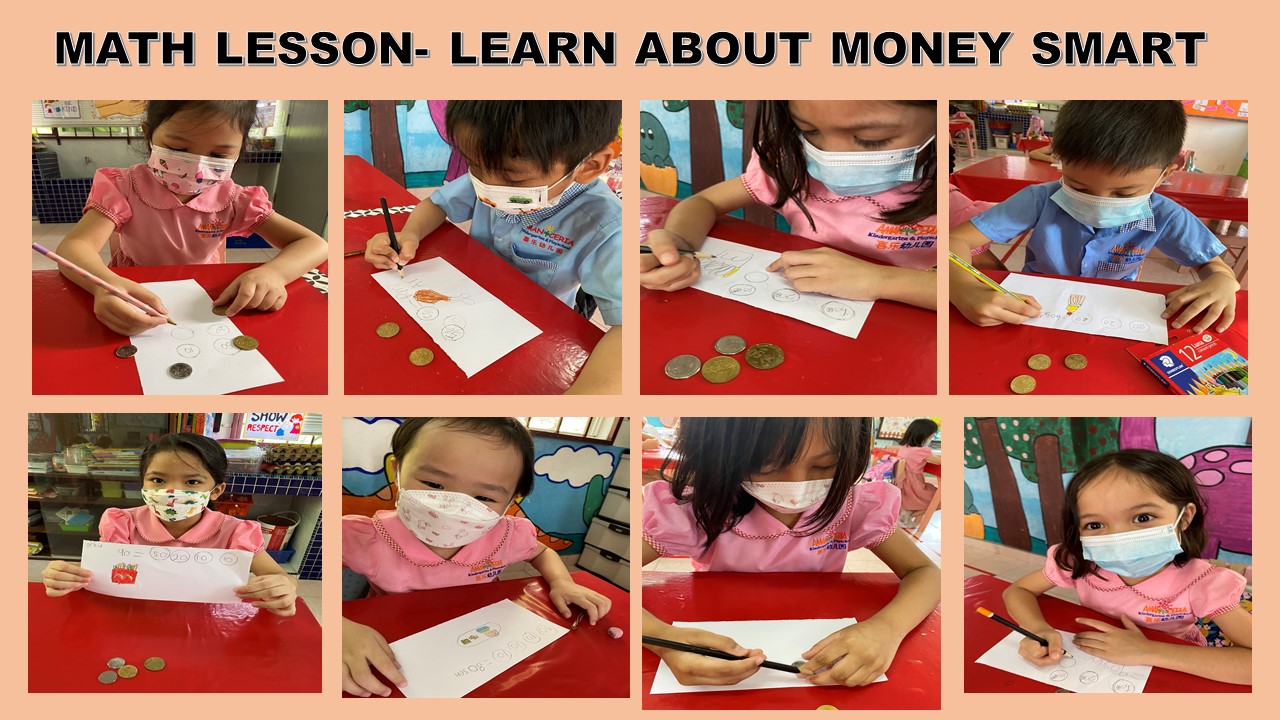 Language and Literacy Skills - Word Building Vocabulary
Skills that lead to reading and writing and maths are reinforced in different ways through communication, exploration and play.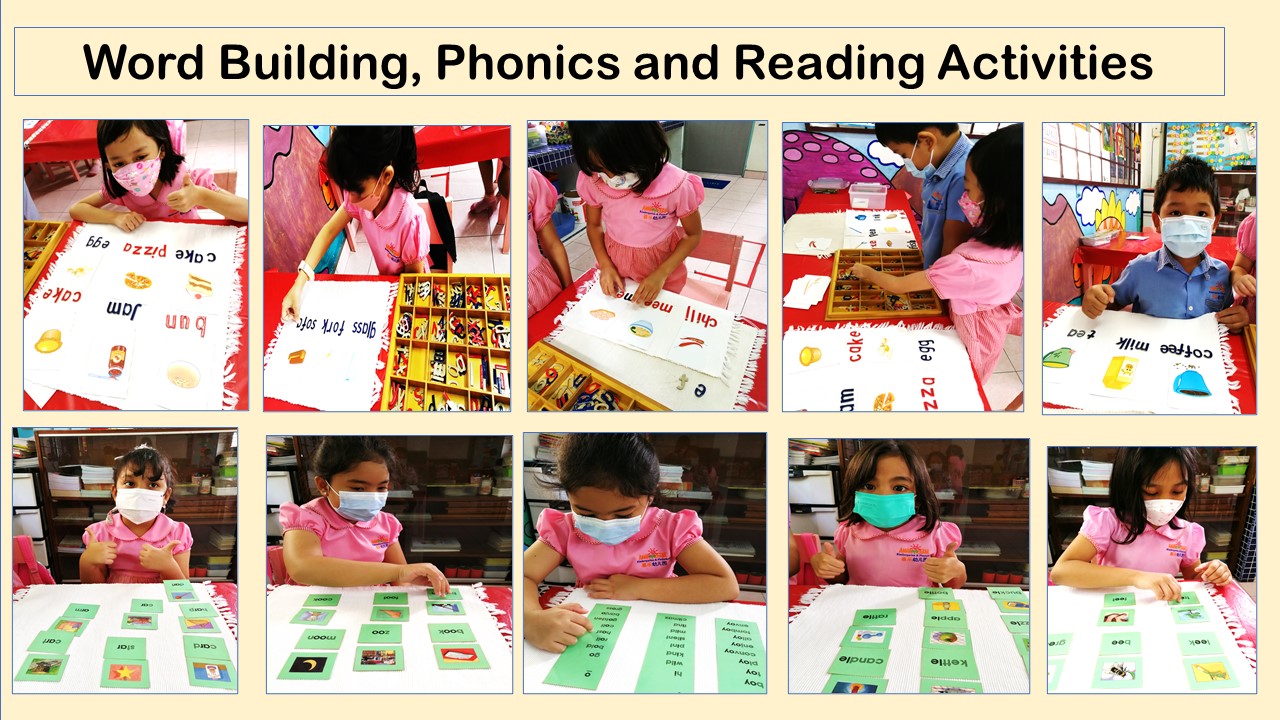 Variety of resources to ignite children's creative play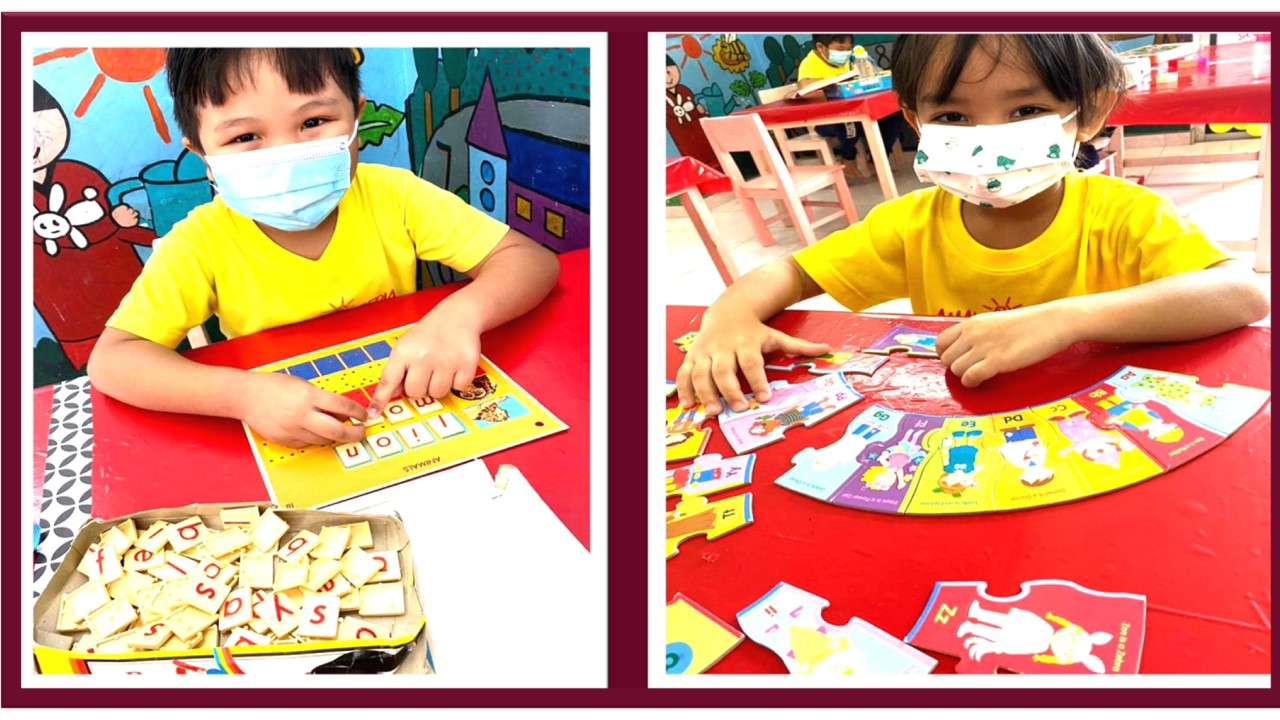 Our Safe, Holistic Outdoor Learning Environment
Promote learning through a variety of interactive activities