Child Centered Wholesome Education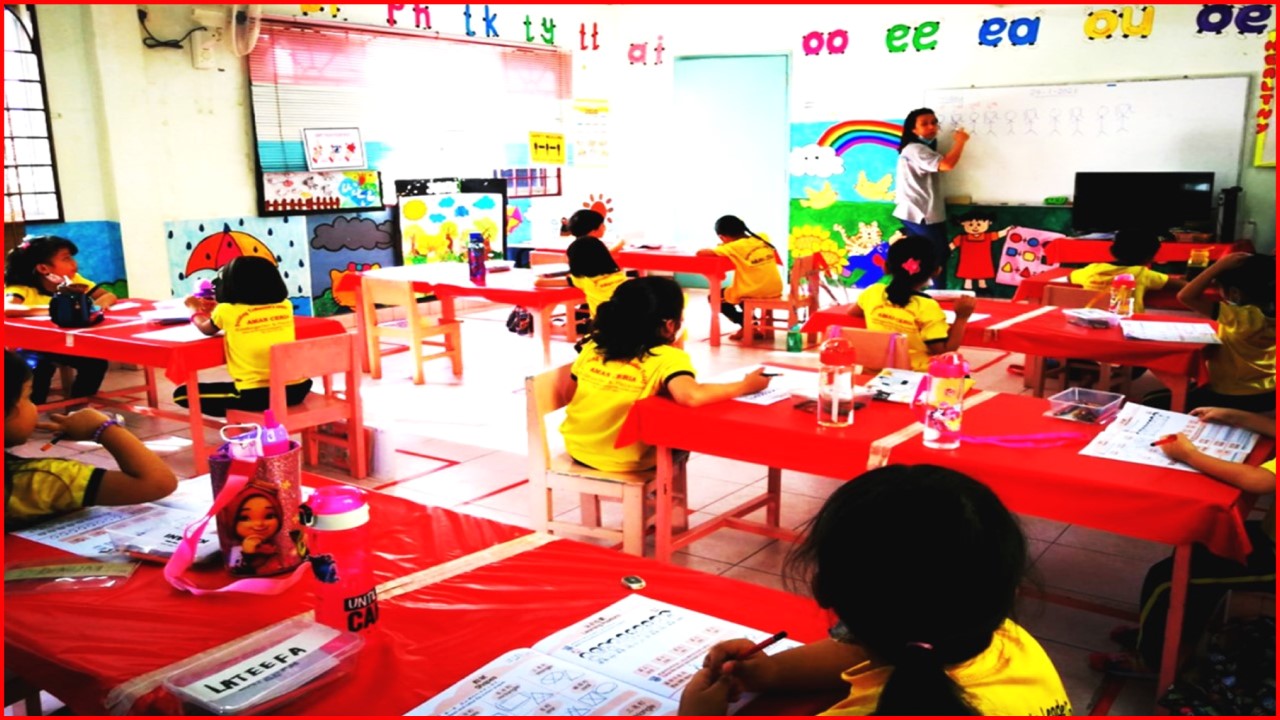 We are committed to develop the whole child; follow their interests and ensure that these interests are supported and nurtured
Our structured play teaches children to learn new things, develop new skill and helps to maintain their physical health.

Our education system is flexible and divers. It adopts a broad-based education to ensure the children holistic development.

Character builds sound moral values; politeness, honesty, patience, tolerance, caring, sharing, to strengthen children's personal growth and resilience to deal with life's challenges.

Teachers kindle the love of learning by using real-life experiences and other lively sources of knowledge

Our program is designed with the unique developmental needs of our children in mind.


Aman Ceria provides an all round education to enhance individual strength
Montessori & Multiple Intelligences to facilitate effective learning
Accelerated Brain-based Learning to enhance memory skills.
Nurtures children's self-esteem, self-confidence and independence

Character education fosters positive social values and good citizenship
Enriched environment supports children's overall development
Respect each child as an individual and prepares him/her for Primary School
Innovative and creative curriculum to instill a 'Lifelong Love of Learning'
Achieve excellence in Preschool Education and Child-Care Solution!

Preparing For the Future

We prepare children for academic success and extra- curricular activities. Help develop skills, build self-esteem, confidence and improve social skills.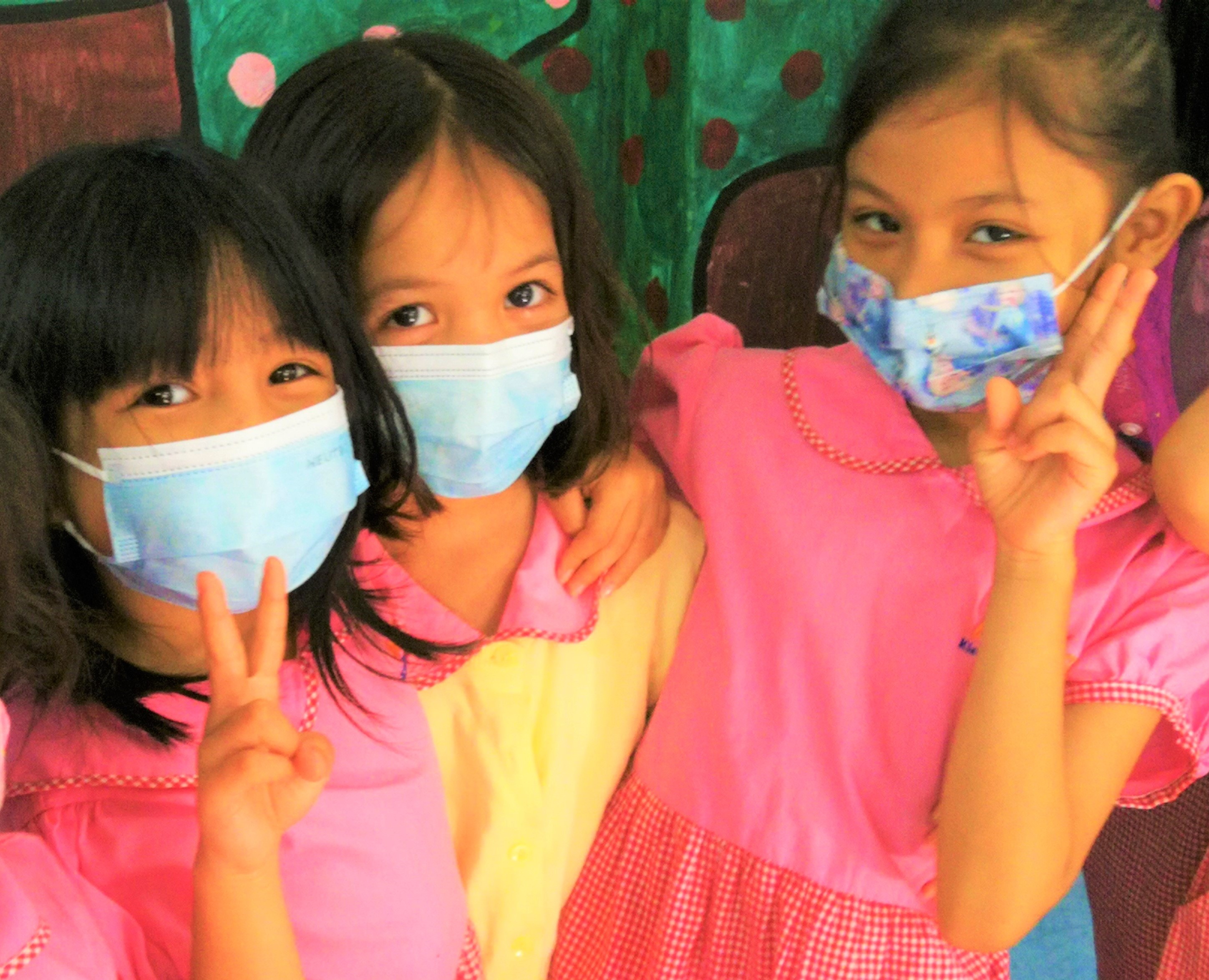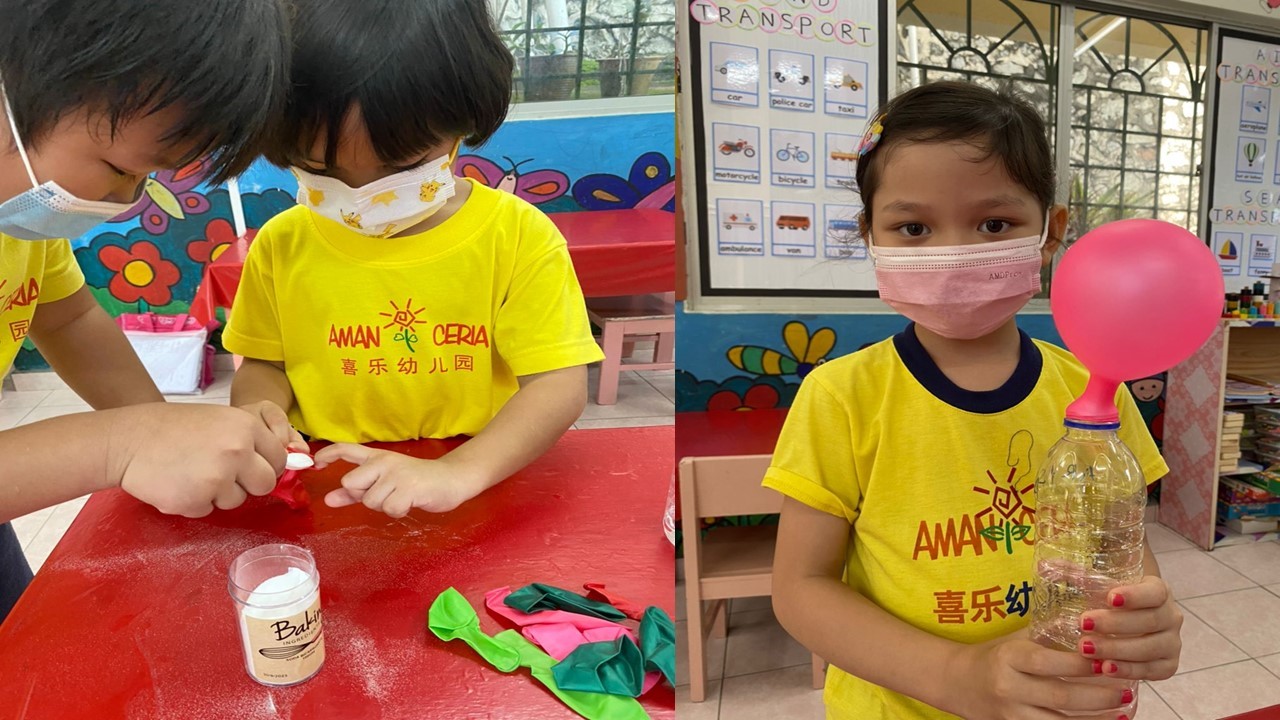 Benefits of child-centered wholesome education
Excellence in teaching and learning in an inquiry-based

Emphasize the importance of courtesy, respect and care for others

Help children to achieve their full potential in all areas of personal growth

Provide a happy, safe, caring and bilingual and multi-cultural environment

Enable children to achieve their greatest potential in all areas of personal growth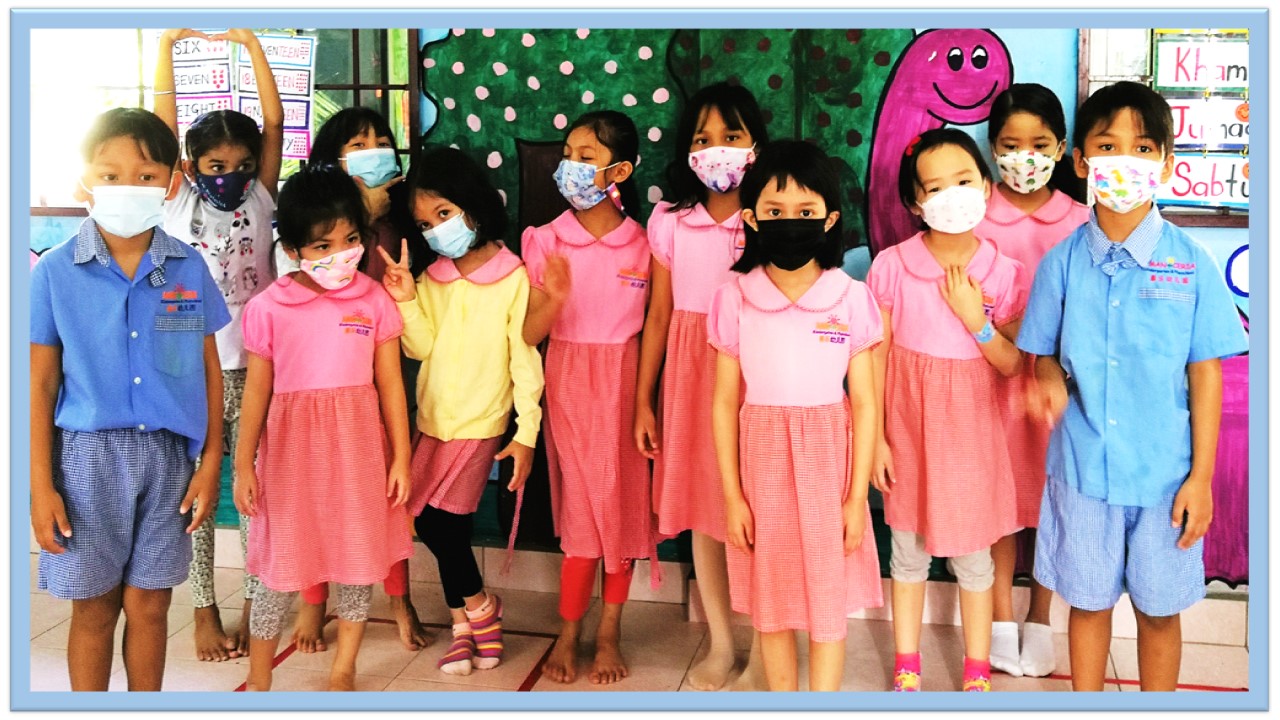 Children learn and develop some of the life skills through cooking activites.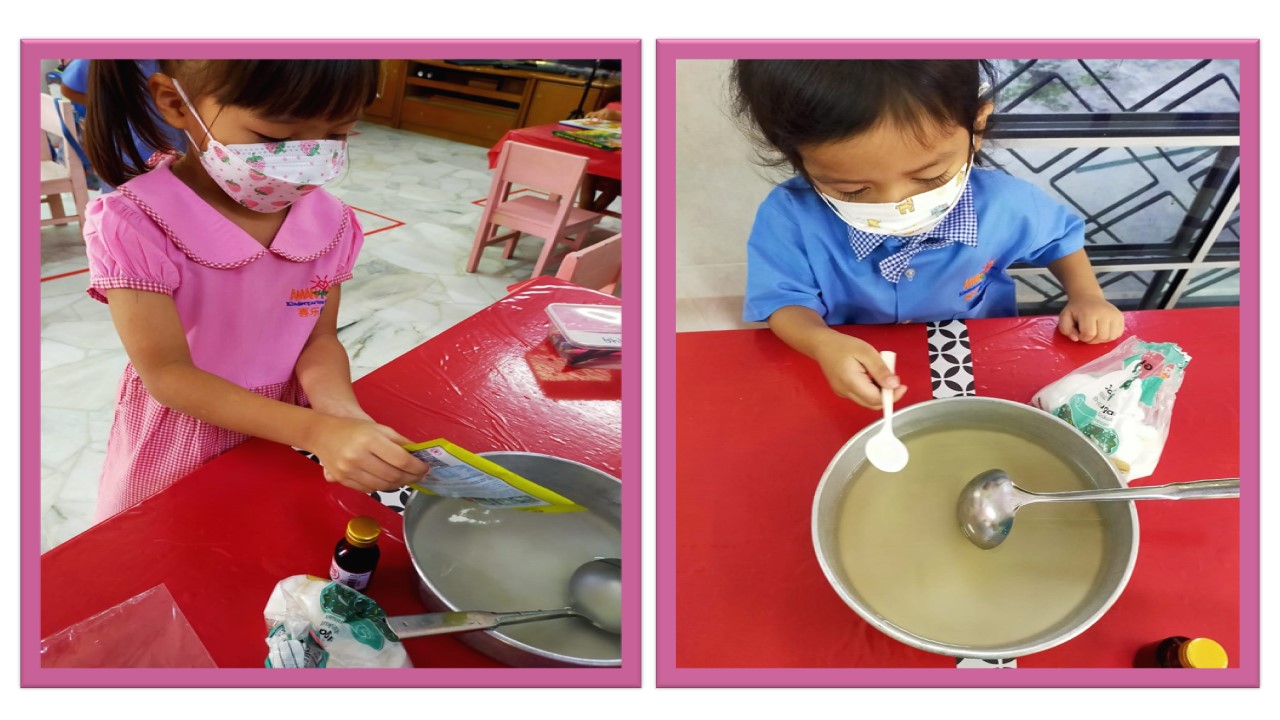 Fun learning adventures cultivate children interest, reinforcing their love of learning and enabling them to be confident learners.

OUR VISION, MISSION AND OUR VALUES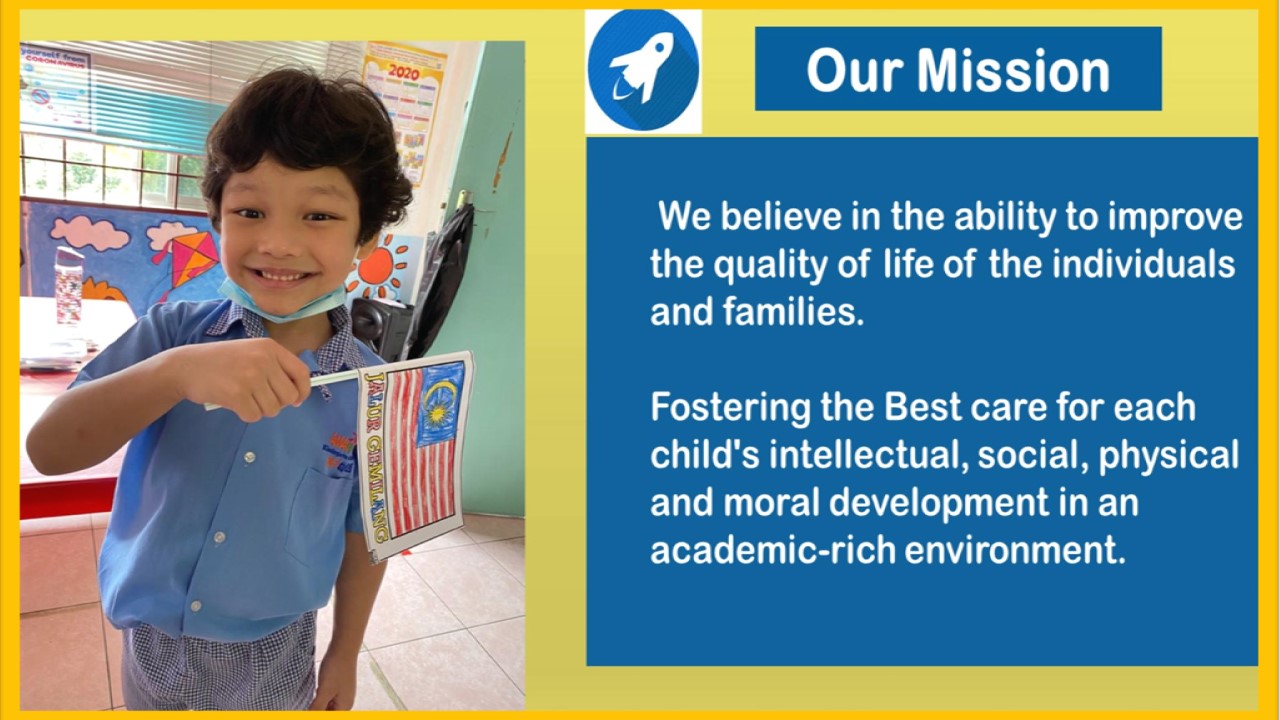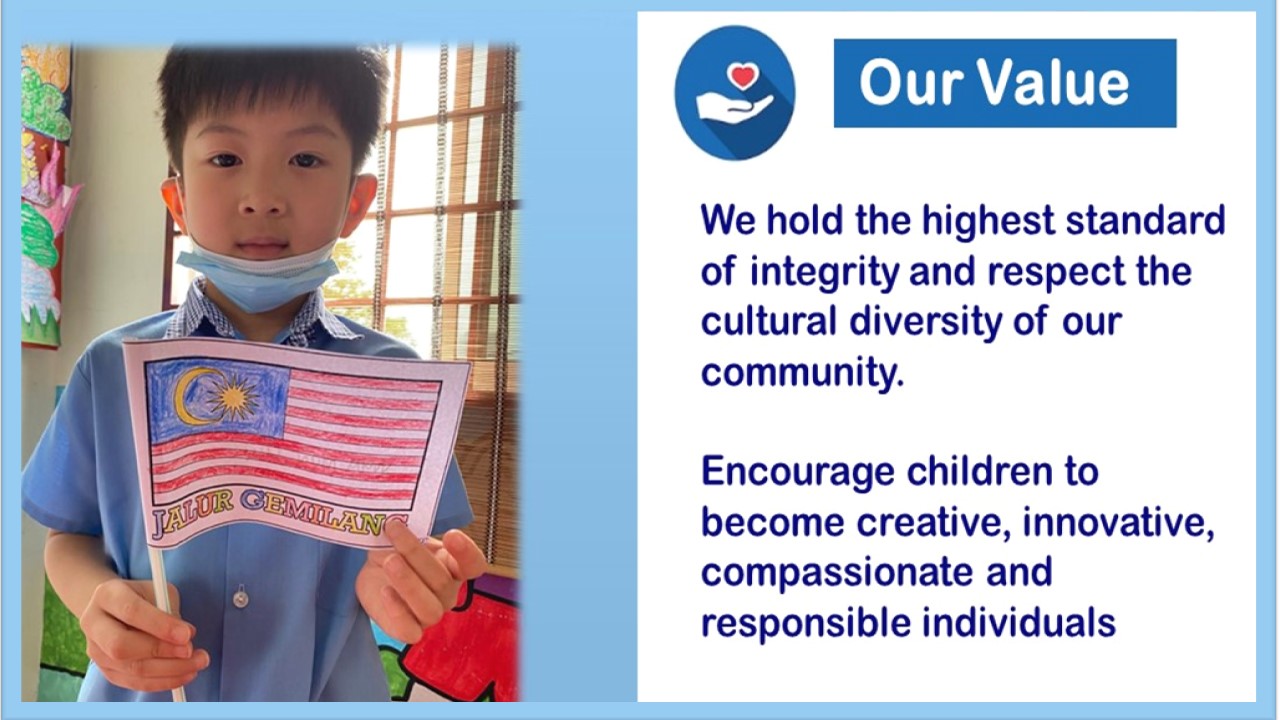 We hold the highest standard of integrity and respect the cultural diversity of our community...

Respect - Treat everyone with respect and dignity

Responsibility - Take responsibility for own actions and for own learning
Fairness - Play by the rules
Caring - Kind and compassionate Express gratitude
Trustworthiness - Be honest, do the right thing
Leadership - Lead by example. Help develop leadership qualities to prepare children to assume leadership roles as valued citizens.
Citizenship - Obey laws and rules. Respect authority. Inculcate a strong sense of team and community spirit
Relationship - Foster a strong relationship with children, parents and community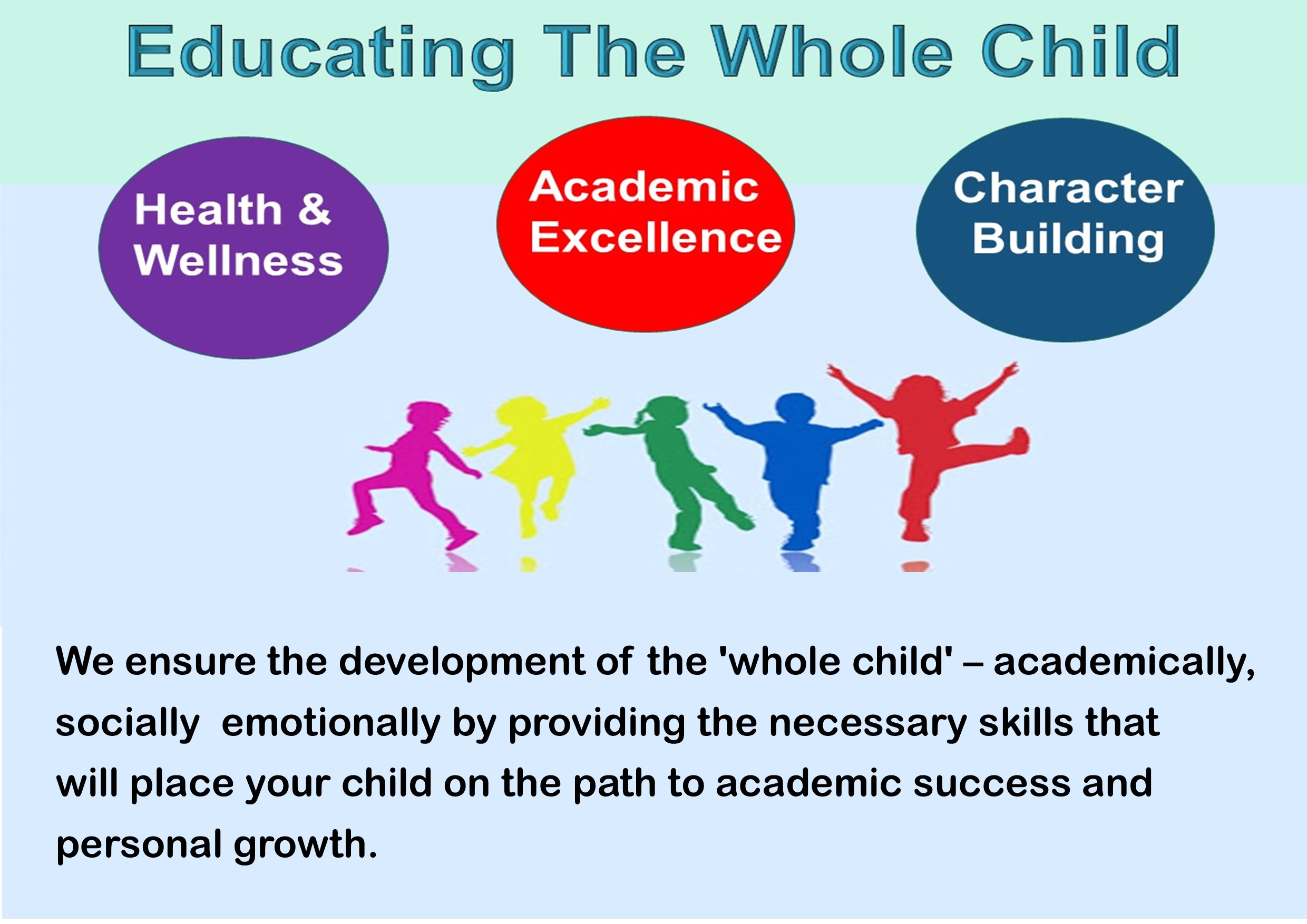 Classes are organized around interest areas or learning centres. Children play, explore with the guidance of their teachers either individually or in small groups.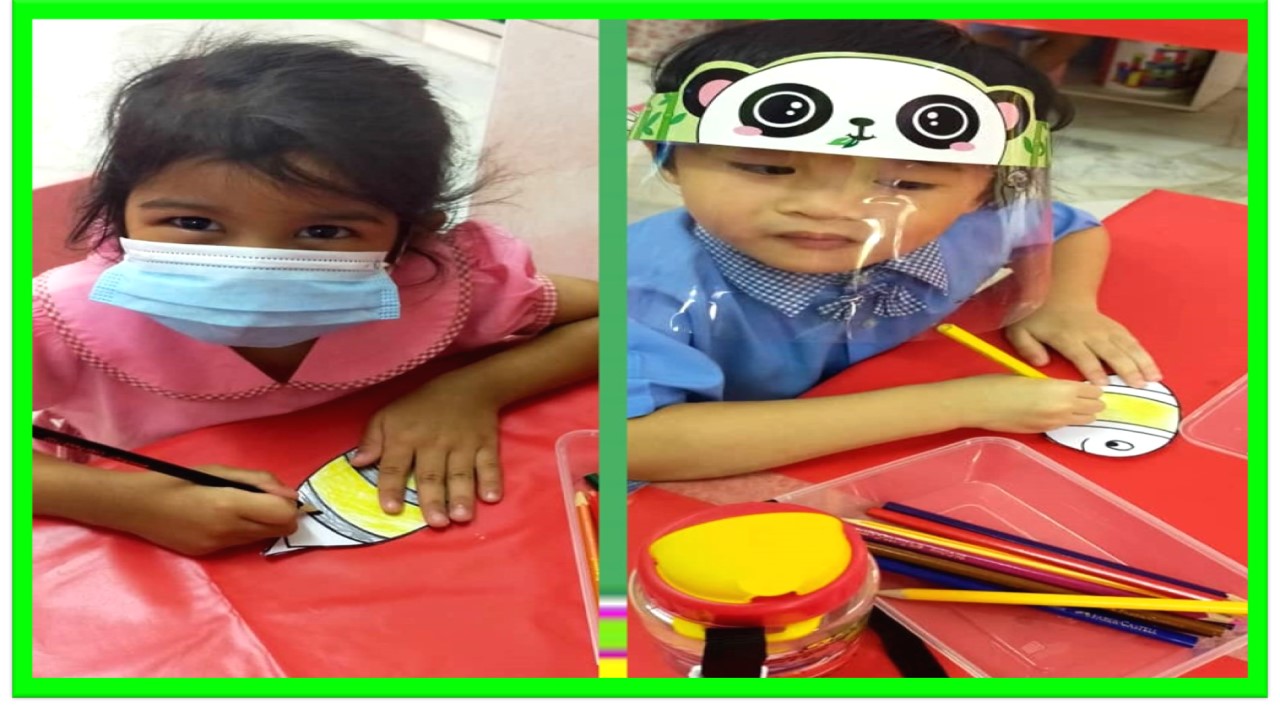 Children play with tools which stimulates their innate curiosity and encourages language development, confidence and awareness.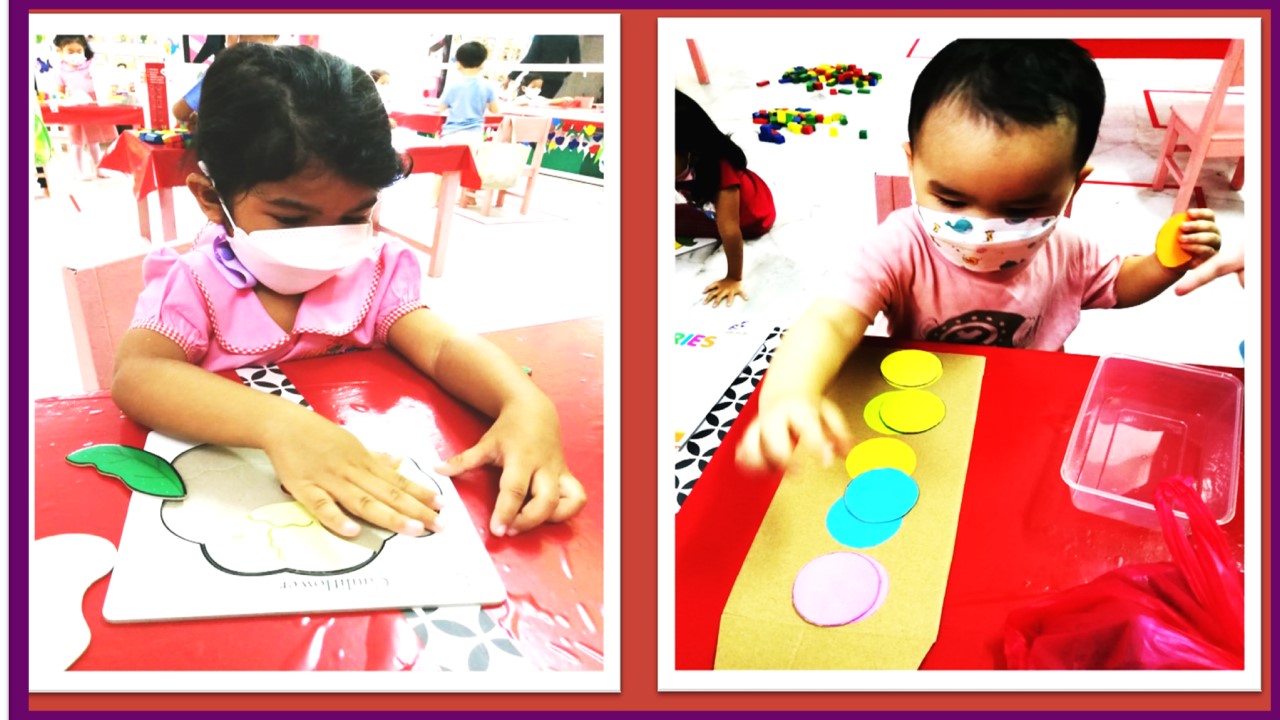 Holistic Environment: Children Play and Learn alongside with others
The children develop a variety of skills and knowledge in subjects ( mathematics, science, English, Mandarin, Bahasa Malysia ) and social skills. We prepare our graduates ready to attend national, private or international primary schools.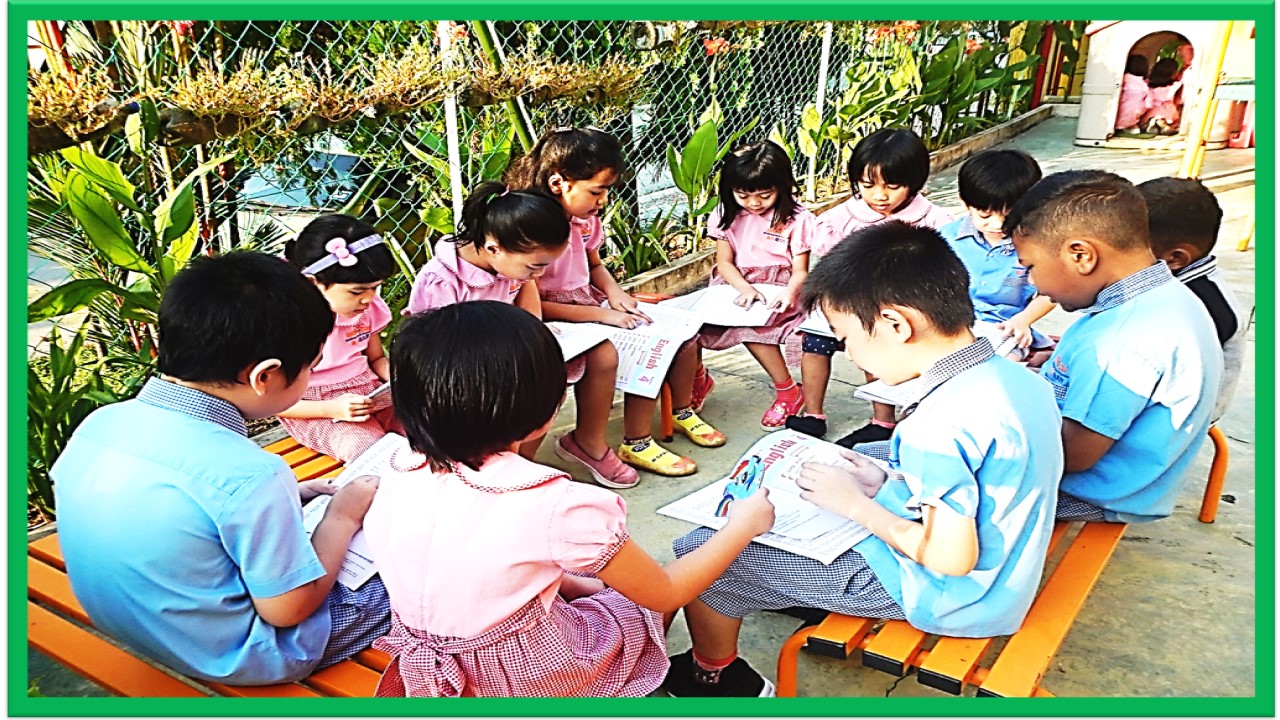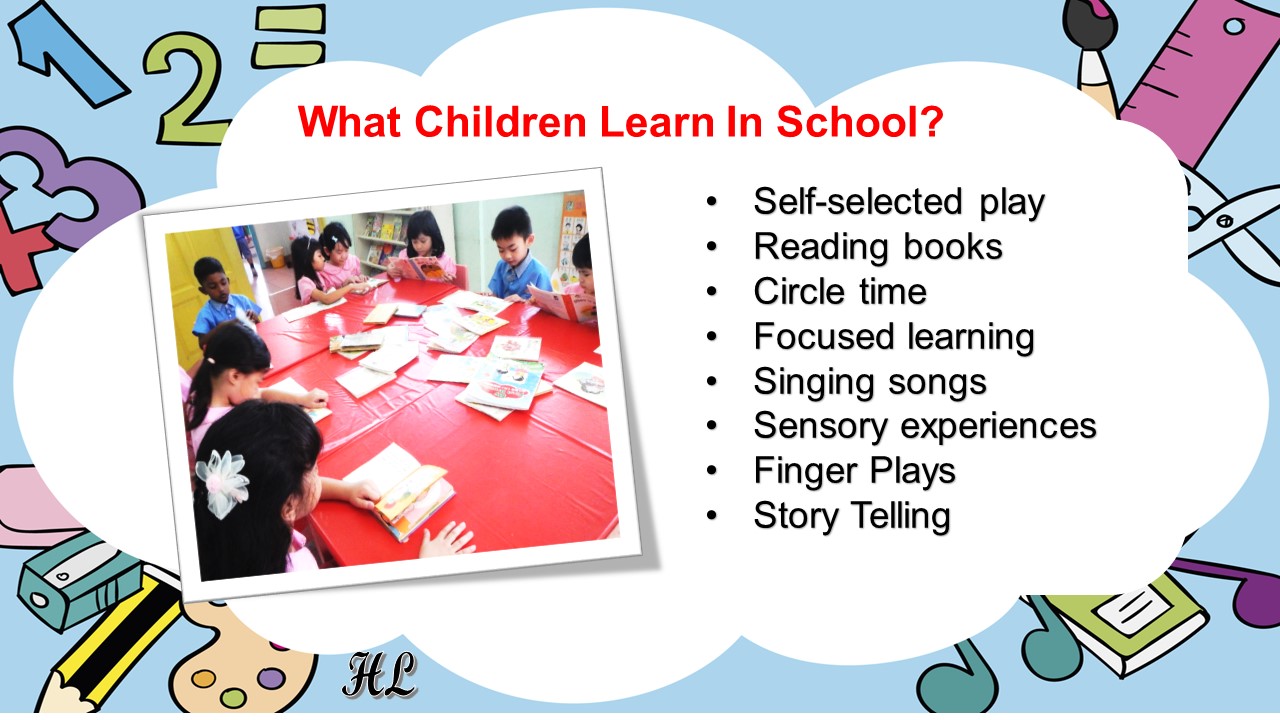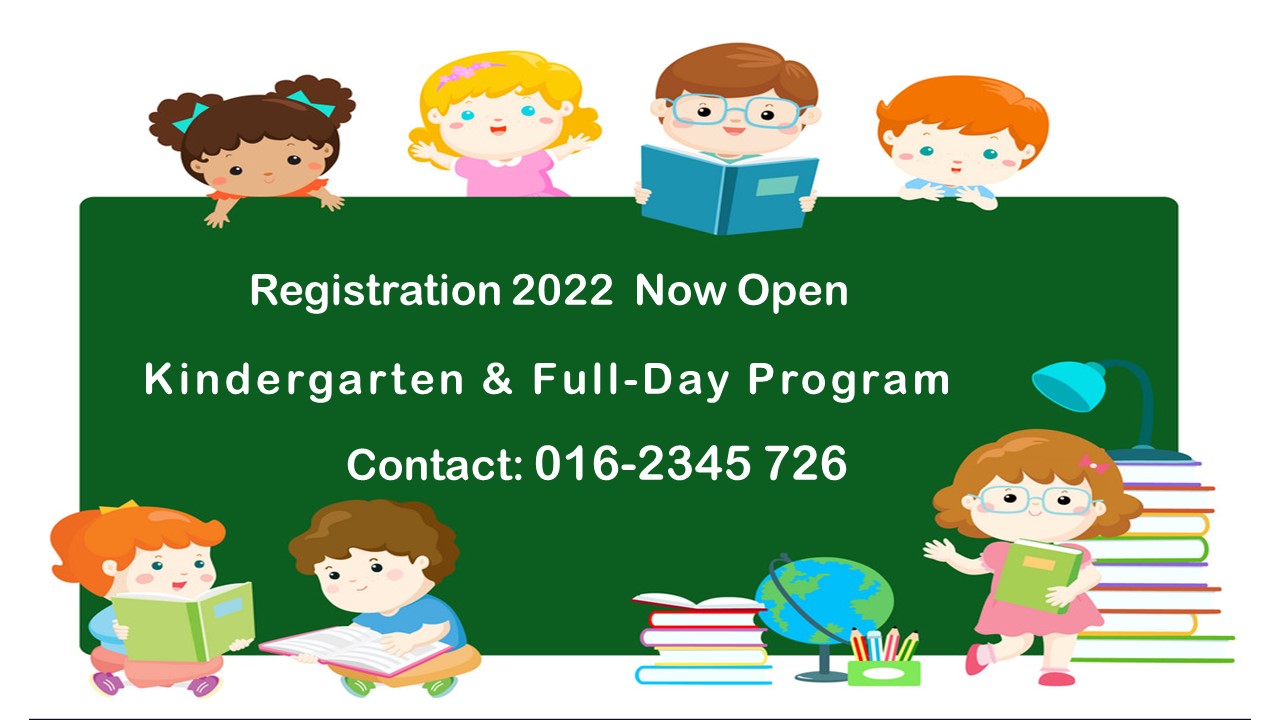 OFFICE OPERATING HOURS 8:00AM - 5:00PM
Open Monday - Friday (include school & Dec. Holidays)
Public Holidays School is closed


Pn. Nurul Nadzirah Testimonial

Faiha's mom
Sending my daughter to TAC is an investment well spent. We did compare few other kindergartens, but we fell in love with the huge field and playground, and TAC methods of teaching. Faiha initially was very shy but has changed for the better.

The teachers are always patience towards students. That's one thing i admire most. Everyday when i pick Faiha up i always asked her how's her day. She would tell me what she did, what she ate, if she completed her work, what games she played , even the silly funny dance. That's when i know she's happy, safe and learning well. Tq teachers for being so kind to Faiha.

We still drive around TAC every weekends coz she misses her teachers and friends. I plan to send my son to TAC in a few years to come too❤️❤️



Parents Testimonial
"I sent my daughter, Sophea Azlyle Ariff 3 years old, to Aman Ceria after my daughter was beginning to dislike the previous nursery. We chose to try out Aman Ceria as my youngest sister, now age 17, was a student there.


My daughter now enjoys going to school. We are happy as she has learned so much at Aman Ceria. She surprises us each week with new things she learned, like ballet and the handiworks she brings home."

Thank you Aman Ceria!
Dr Norfazlin Zamani