34th Anniversary Concert
This year Aman Ceria Kindergarten celebrated its 34th year. To celebrate this important milestone, we held a concert in conjunction with Children's Day and the Graduation Ceremony on Sunday 29th October 2017.
We would like to thank all our dear parents and families for sharing this happy occasion with us. We really appreciate your kindness and generosity extended to us. Special thanks to our honourable guest Pn. Nuriyati, and our M.C. Mr. & Mrs. Vinod for your kind words and testimonial.


Concert provides our children with opportunities to showcase their potential in performing arts, talents, as well as celebrating their achievements. All of them have immense talents, creativity and showmanship. Our children demonstrated self-confidence, independence and leadership skills with songs, dances and a dramatic play "Story of the Rainbow".
The 'Story of the Rainbow' contains important lesson for children to learn about cultural awareness, such as respecting diversity, embrace differences, treating people of all cultures and backgrounds with respect and dignity, and to coexists peacefully.
A reminder that we are all different, but we can make something beautiful together, like the colours of the Rainbow. Let's remember to appreciate one another and live together in peace and harmony!

Sincerely with Love Mrs. Law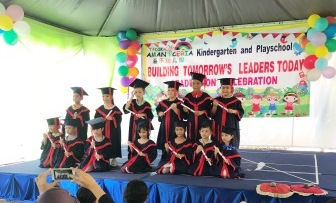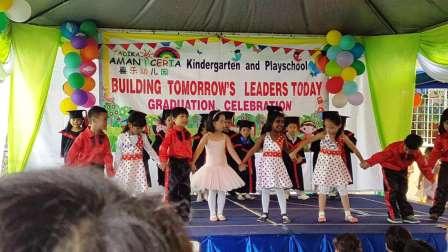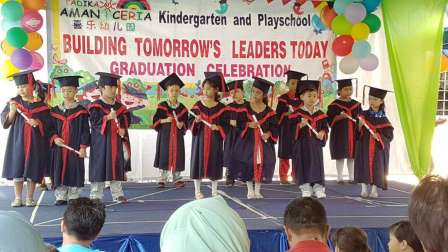 *****************************************************

Family Appreciation Day

Sports Event / Art Exhibition
Ways to Show Love, Respect & Appreciation for the Family
We celebrated Family Appreciation Day on 21st May 2017. Sports and Children's Art Exhibition were organized to bring families together. Children and their families spend a fun-filled day, participated in the fitness workout and some exciting challenging games.
The children and parents enjoyed a fun packed active sports. The children performed with great enthusiasm. They sang and danced along with the music, it was a delight to watch them.
Families participated in many engaging and innovative races like Piggyback ride, Balance the ball, Catch it if you can, Siblings team building, Women vs. Men challenge which got the crowd cheering.
At the end of the event, children invited parents to their Art and Craft Exhibition. Each child presented parents with his / her hand-made gifts to show their love, respect, and appreciation.

After the tour of the classroom's Art and Craft Exhibition, all gathered for some light refreshments. We were delighted to see the enthusiasm among both parents and children as the fun-filled day came to an end.

We would like to express our heartfelt thanks to our dearest parents, families, MC. Mrs. Jonathan Mah, volunteers, teachers, students and everyone for your enthusiastic support. We couldn't have done it without your kind help. Your hard work, commitments, and efforts make Family Appreciation Fun Day Event such an outstanding success. "Thank you again"
Sincerely,
Love Mrs. Helen Law
******************************************************

It' s our 33rd-year Anniversary Celebration!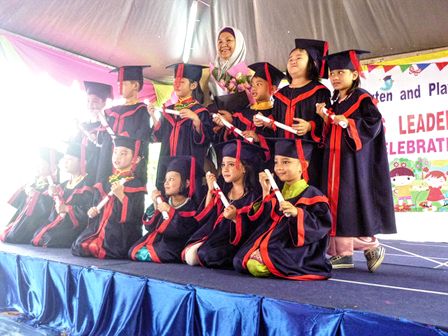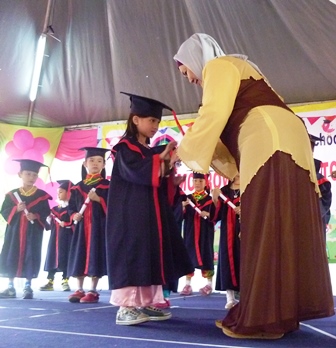 Concert Event
Dearest Parents & Families, Oct. 2016
We would like to thank everyone for your support, encouragement and the many messages of congratulations. A huge thank you to our honorable guest Datin Zaitun who officiate the graduation ceremony. Special thanks to Mrs. Yang, Genie's mom, and Pn. Siti Salimah, Sofia's mom for your positive feedbacks and testimonials.
We take pride in providing a healthy, holistic learning environment that embraces and nurtures diversity. The concert 'Colours of Malaysia', the main aim is to impart valuable lesson such as unity, respect for cultural diversity –so our children can develop awareness, tolerance, and sensitivity towards others.
The success of our concert is the amazing teamwork of our teachers and pupils. All the children demonstrate their self-confidence, independence, creativity, performing skills and leadership skills on the stage. Our concert is a wonderful example of a whole team effort.
Thank you again for attending our 2016 Concert, for without your encouragement and support this would not have been possible.

Sincerely,
Mrs. Law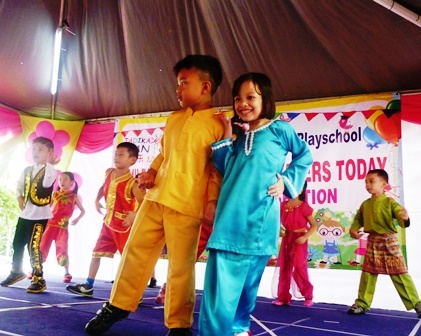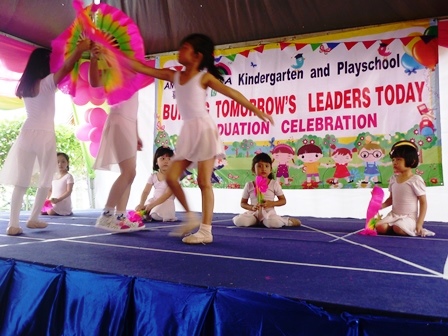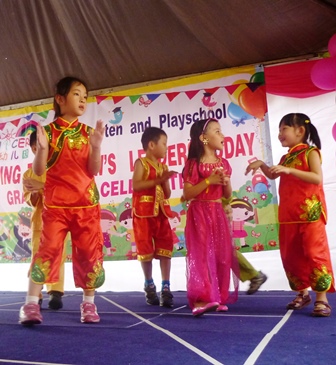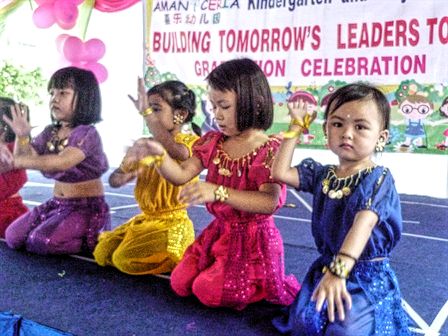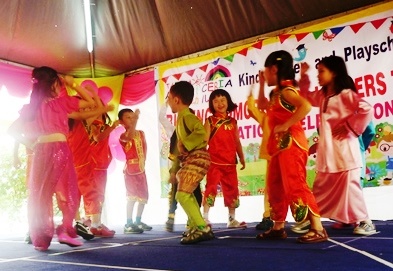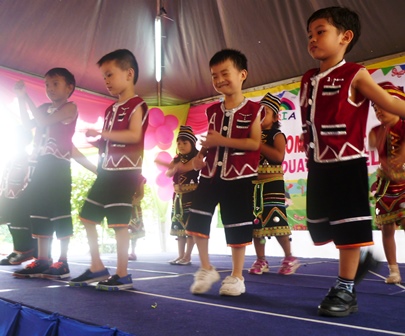 Anniversary Celebration
Dear Parents, Sept. 2016


In conjunction with our Anniversary Celebration, we bring to you an exciting performance by our talented children 'Colours of Malaysia' Featuring a diverse celebration of songs, poem recitals, ballet, cultural and contemporary dances.


'Colours of Malaysia' represents the unity and diversity in our plural society. Helps us appreciate each other's culture and to spread love and joy among all races.


The concert provides your children the opportunity to showcase their creative talents and performing skills, helps build their confidence. They learn to coordinate and cooperate with one another to put up a good show.


We take this opportunity to express our heartfelt thanks and appreciation for your continuous loyalty and support throughout the decades. We would not have made this so far without you.


To your parenting success


Sincerely,

Mrs. Law
Educational Field Trip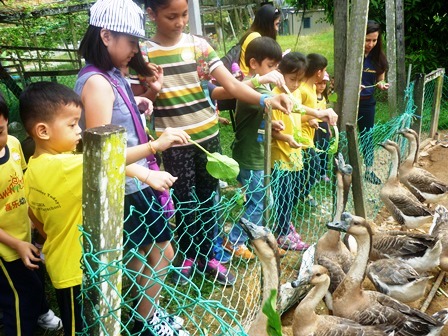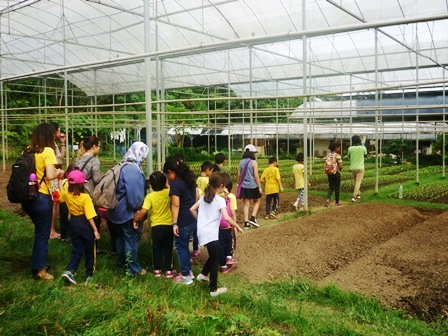 Dear Parents, Oct. 2016
Fun Educational Trip at the Organic Farm

Children had the opportunity to get in touch with nature and experience the fun of labor in agriculture.

This trip enables children to understand organic fruits plantation and vegetable picking.

The labor involves in farming, experience the beauty of nature and to acquire the quality of agricultural knowledge and understanding of the sensory garden.

It was a perfect day for the field trip as the weather was fine. The children enjoyed their learning (a change from everyday classroom routine) which gave them a real-world experience.
******************************************************

Happy Family Appreciation Day- Sports Event