Our Vision, Mission, Philosophy,

Core Values Aim, Aspire, Achieve



Our Vision: Empowering Tomorrow's Leaders Today!


We empower our children to assume leadership roles as global leaders.

We inspire curiosity, independence and a life-long love of learning.

We are known for our exceptional educational programs, talented teams, and community relationships.


We build partnerships with parents to ensure that all children acquire the knowledge and skills they need to succeed


Our Mission: Be the most reputable and trusted provider of high- quality education and care.

Inspire our children to become intellectually vibrant, creative, innovative, compassionate and responsible individuals.


We strongly support the concept of a healthy mind in a healthy body.


Aman Ceria provides a strong foundation that encompasses cultural, social, aesthetic, and physical development of our students.

Methodologies to meet intellectual, moral, social, emotional, and physical needs of children.


Academically focused curricula for pre-school education adopting varieties of teaching methods for learning success.

Nurturing, stress-free environment, for children to learn and grow.


Child-Centered Curriculum that supports and facilitates children's own learning, following their natural curiosities, interests and passions.

Enable children to grow as confident, self-reliance individuals.

Respect each child's unique interests, experiences, abilities and needs.

Impact and Inspire, intellectual and integrity, life-long learners .

Achieve educational goals through fun learning adventures both within and beyond the classroom.

Our Philosophy: Development of the 'Whole Child' academically, socially and emotionally.

Provide the skills to place our children on the path to academic success and personal growth.

Facilitate children's own learning, following their natural curiosities, interests, passions...


Assist the development of healthy, happy children through positive experiences in our nurturing environment where...


• Children's safety, emotional, mental well-being is protected and nurtured.
• Children know their limits and boundaries of acceptable behaviour.
• Children grow as confident, self-reliance individuals.
• Children play and learn alongside with others.
• Children are encourage to develop resilience and knowledge.
• Children discover different ways to be creative and expressive.
Our Core Values: We hold the highest standard of integrity, respect the cultural diversity of our communities.

Support parents who want their children educated in a strong culture of these characteristics through teaching these values.

Respect -Treat everyone with respect and dignity

Responsibility - Take responsibility for own actions and for own learning

Fairness - Treat everyone fairly

Caring - Kind and compassionate

Trustworthiness - Hold the highest standard of integrity

Leadership - Inculcate a strong sense of team and community spirit

Citizenship - Helpful and considerate, willing to put others first

Relationship - Foster a strong relationship with children, parents and the community

***********************************************************************************

Our Teaching Team


Facilitator, Researcher, Guide and Partner


Teachers are highly qualified, talented, caring and dedicated with positive attitude and effective personal characteristics.

Relevant academic background, teaching experience, and demonstrated commitment to working with young children and their families.

Every child is assured of personal care and attention.

Teachers role is to guide, encourage, model behavior.

They understand the development needs of the children and guide them through...


* Cognitive development
* Language and communication
* Physical and creative expression
* Initiate positive behavior

Individualized Attention

The small teacher to children ratio creates a suitable environment for interaction, allowing children to comfortably learn at their own pace.

This ensures academic quality and, more importantly, that your child will find his/her school experience and lessons stimulating, challenging and enjoyable.

Teachers are also able to easily identify the strengths and weaknesses of each child. Our teachers are always looking into new ways of helping children to fully develop their full potential.

Testimonial
Aman Ceria provides solid foundation in pre-school education

Tadika Aman Ceria has been an incredible experience for our child, Sabrina. The standard of academic excellence and the emphasis on
moral and character development has far exceeded our expectations.

The teachers are dedicated to teaching and care for the children.
Sabrina loves going to school, and she is dedicated to learning.
We are happy, knowing that she is safe, respected and cared for.

Puan Rasyidah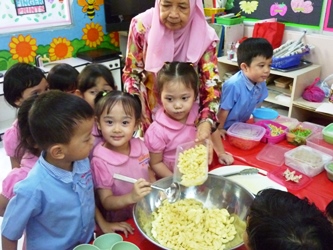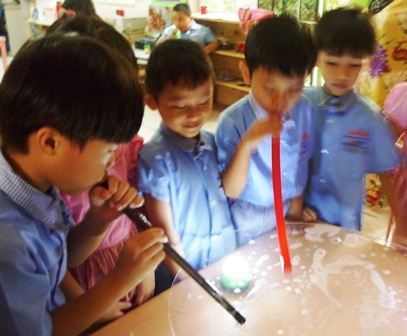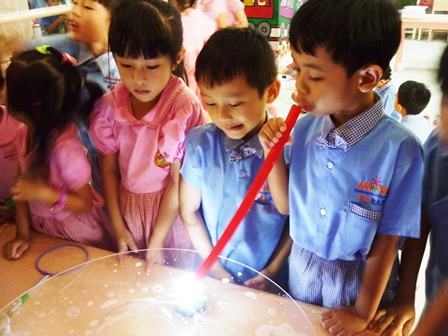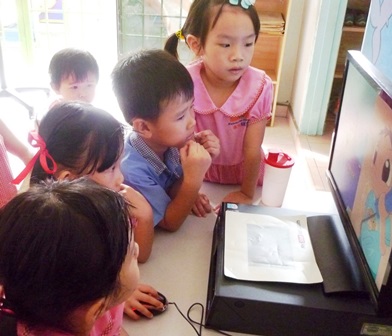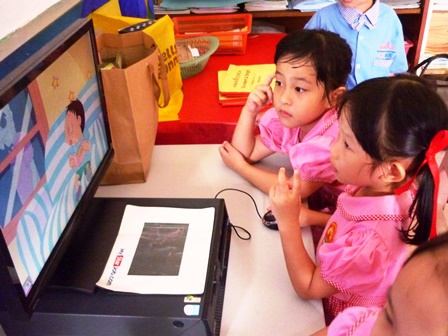 Join Our Dedicated Team:
Class Teacher & Assistant Teacher or
Childcare Worker & School Coordinator

If you share our vision of fostering children's learning
and personal development.

Applicants must be:
* Qualified experienced kindergarten teacher or child care worker
* Energetic, caring and patient with children
* Creative, hard-working and committed to early childhood education
* Dedicated and passion towards teaching and learning


Call for appointment: 03-41070261 / 03-41054382

: