AMAN CERIA WHERE FUN ADVENTURES BEGIN
Instilling the Joy of Learning & the Skills for Success





How Children Benefit from Aman Ceria and Playschool?
If you are seeking a kindergarten where the focus is on individualized learning, in small class settings, and in a safe, caring and stress-free environment, for your child to learn and grow, then this site is for you.
Teachers are well trained in Early Childhood Education, competent, caring, every child is assured of personal care and attention.

Offer one of the best comprehensive programs to develop children academically, competent with a love for learning, social interactions, and good reasoning skills. Children stand out as leaders and problem solvers in any groups.

Committed to high-quality education and care with a strong record of excellence. Since 1983, provide children with a solid foundation in their lifelong educational experiences.
Empowering Children to Succeed in school:

Strong foundation in Language and Literacy Skills - English, Mandarin, B. Malaysia, Math, Multimedia, Character Development, Science, Social Studies, Physical Education.

Effective Communication ensures a fun, English, Mandarin, B. Malaysia learning environment to nurture children's interests.

Montessori, Multiple Intelligences, innovative and creative curriculum make learning more lively and engaging.

Holistic Approach embraces respects, cultural diversity, as a positive value to be nurtured.

Comprehensive learning program, children are confident, competent, independent and successful learners.

Nurturing, supportive environment, teachers promote lifelong learning, help children reach their full potential.

Small class size allows teachers to focus on the individual learning styles and needs of each child.

Character Education, children develop positive attitudes, strong moral values, and good social skills.

Flexible quality child/ student care, balances time to learn, time to play with friends, and finishing homework.


Aman Ceria a Safe and Joyful Place to be:


The name Aman Ceria was chosen to reflect our goal of nurturing students in our safe (Aman), joyful (Ceria) adventurous learning environment, beneficial to the development of healthy and happy children.

We are dedicated to developing the 'whole child' academically, socially, and emotionally. Our Children are equipped with the positive attitude, effective learning strategies to help them excel in all areas of their lives.

Aman Ceria provides an all round education to enhance individual strength
Montessori and Multiple Intelligence to facilitate effective learning
Accelerated Brain-based Learning to enhance memory skills.
Nurture children's self-esteem, self-confidence, and independence

Character education to foster positive social values and good citizenship
Enriched environment supports your children's overall development
Respect your child as an individual and prepares him/her for Primary School
Innovative and creative curriculum to instill a 'Lifelong Love of learning'
Achieve excellence in Preschool Education and Child-Care Solution!


Encouraging a Lifelong Love of Learning



Strong family & school connections to promote and enhance the children's educational development
Strengthen foundational skills for reading, math, science, reading, writing, technology, art
Encourage lifelong learning and help children ignite a curiosity and find their innate potential.
Character Education develop children with strong moral values and passion for lifelong learning
Comprehensive, Integrated Curriculum incorporates creativity, critical thinking, problem-solving, communication skills
Enriched, well-rounded program meet children's individual abilities, learning styles, experiences, and interests.
Supporting children to achieve academic excellence and to help them realize their full potential.
Incorporate the research and understandings of educational theorists, Jean Piaget, Dr. Howard Gardner theory 'Multiple Intelligences.'
Dr. Maria Montessori teaching methods in Childhood Education, Reggio Emilia- 'Project Approach', Tony Buzan inventor of mind mapping 'Learning how to Learn'
Compiled these Methodologies with the aim to enhance and extend children's learning experience and development.
Why is Play Important for Young Children?


• When children are having fun, Learning is taking place.

• Children develop confidence in their abilities to learn

• When children are having real-life experiences, they are REALLY learning.
How play benefits Children's needs?


• Children are more aware of their surroundings through their senses as they explore, investigate, and discover.

• Children learn to interact and to get along with other children and adults.

• Children learn to socialize, being accepted and develop friendships.

• Children make friends, share experiences, laugh, and joke together.

• Children learn how to solve problems and work cooperatively with others.

• Children develop many skills- physical, social, intellectual, language, creative and critical thinking.



We ensure academic quality, your children will find school experience
and lessons stimulating, challenging and enjoyable.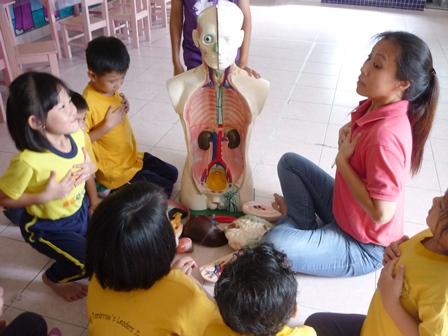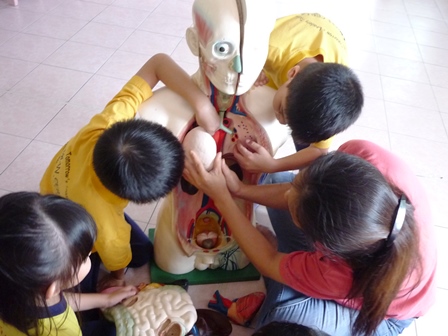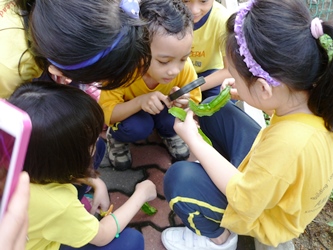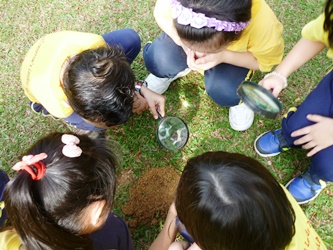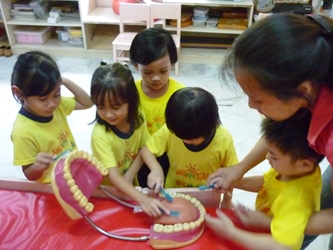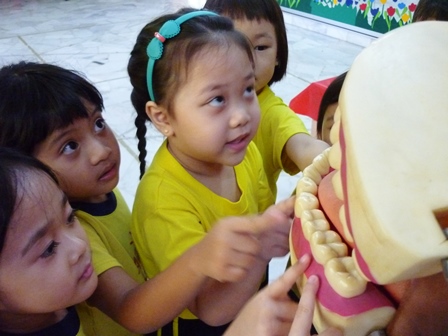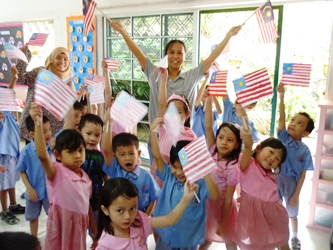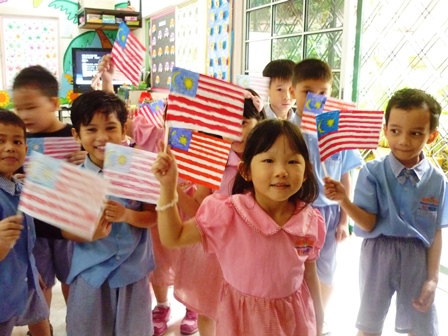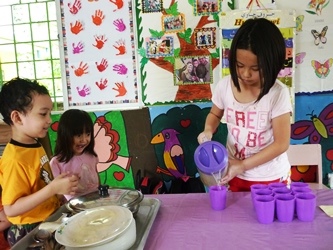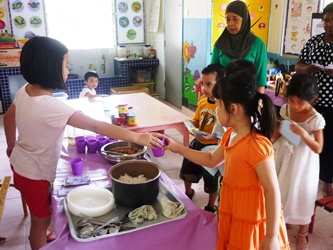 Aman Ceria Celebrates 33 years in Preschool Education

Children performing "The Colours of Malaysia"